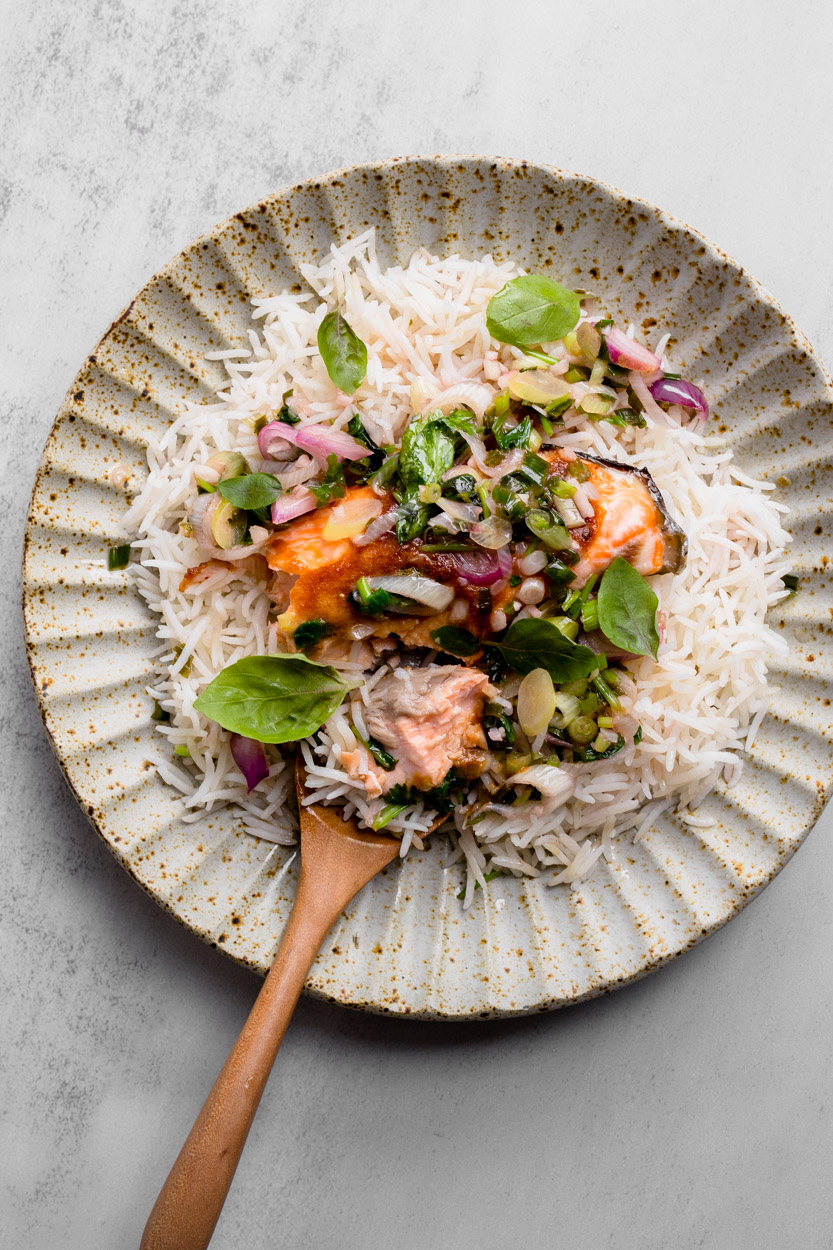 Salmon is truly one of the best choices of fish out there! I like how readily available it is, how versatile it is, and how healthy it is for any meal. The recipe we're sharing today is my tried-and-true easy salmon recipe called Baked Miso Salmon with Scallion Sauce.
Miso & butter marinate salmon fillets, which are then baked until succulent & golden brown. Served with rice and scallion sauce, it is simple and satisfying for the whole family.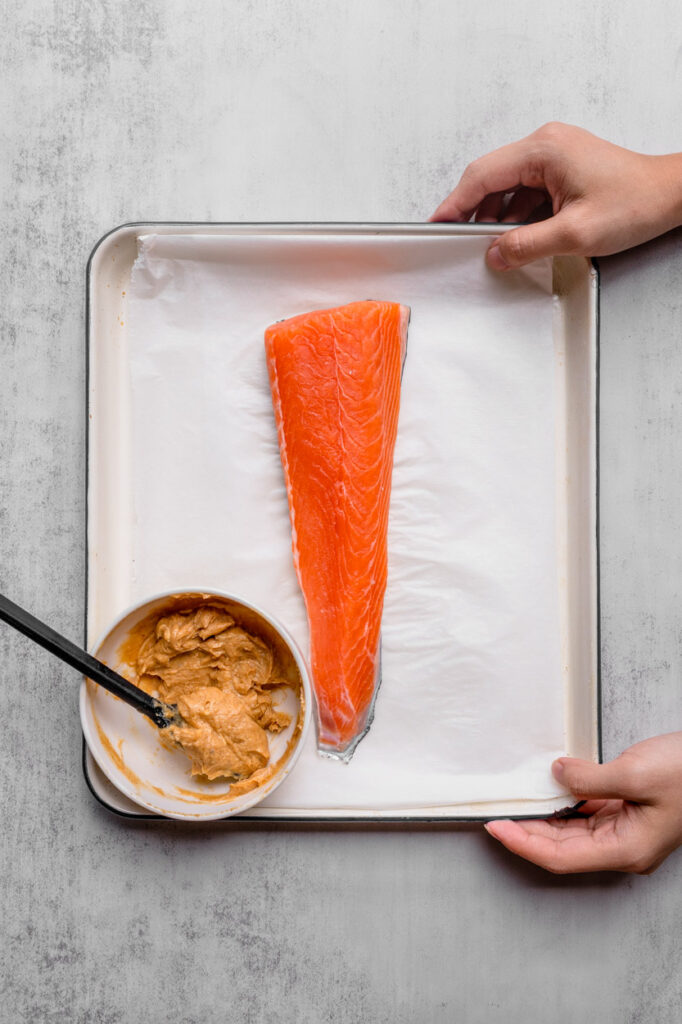 The Use of Miso in Japanese Recipes
Miso is made primarily from fermenting soybeans, salt, koji (a fermentation starter), and sometimes rice or barley for 6 months to 5 years.
From miso soup to salad dressing and seasonings /sauce, it is a common condiment that we use every day in Japanese kitchens. The sweet and salty miso also makes a wonderful marinade that pairs particularly well with fatty fish, like cod and salmon.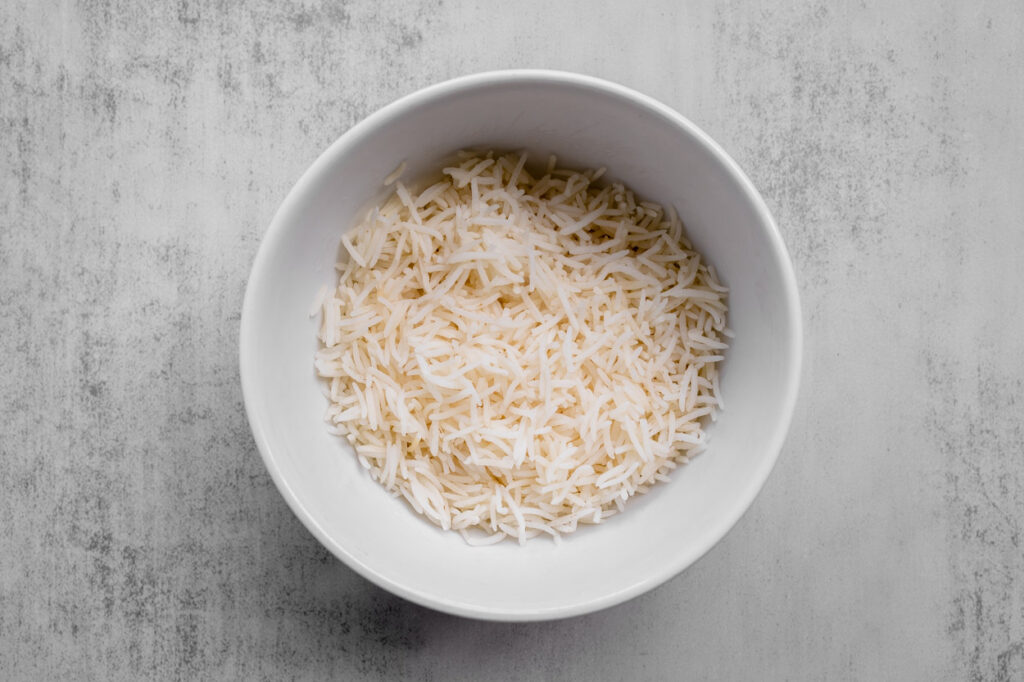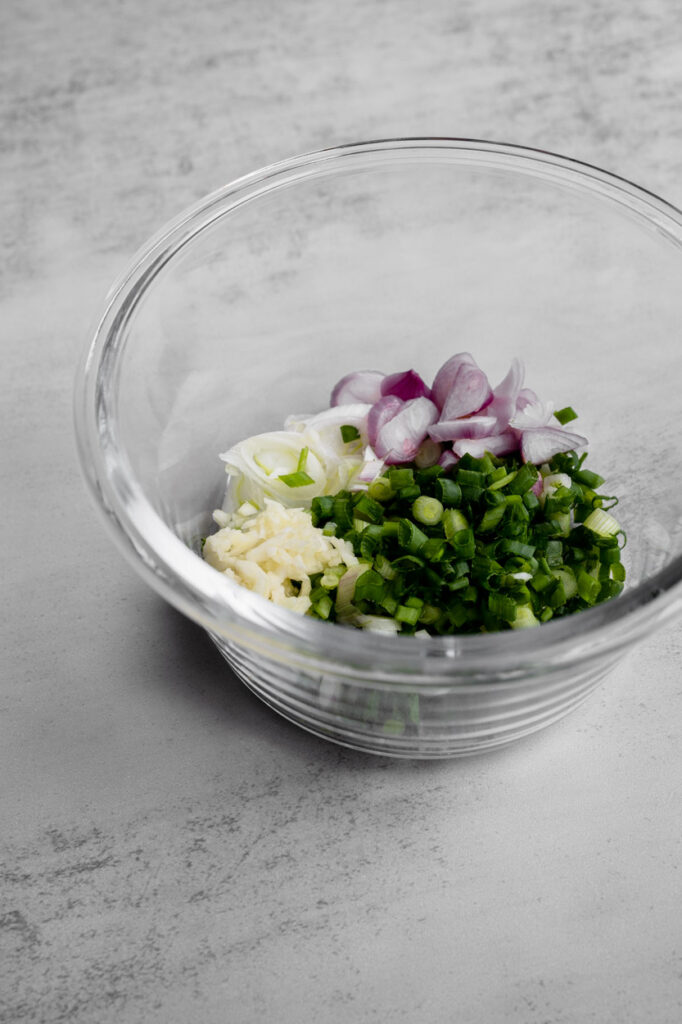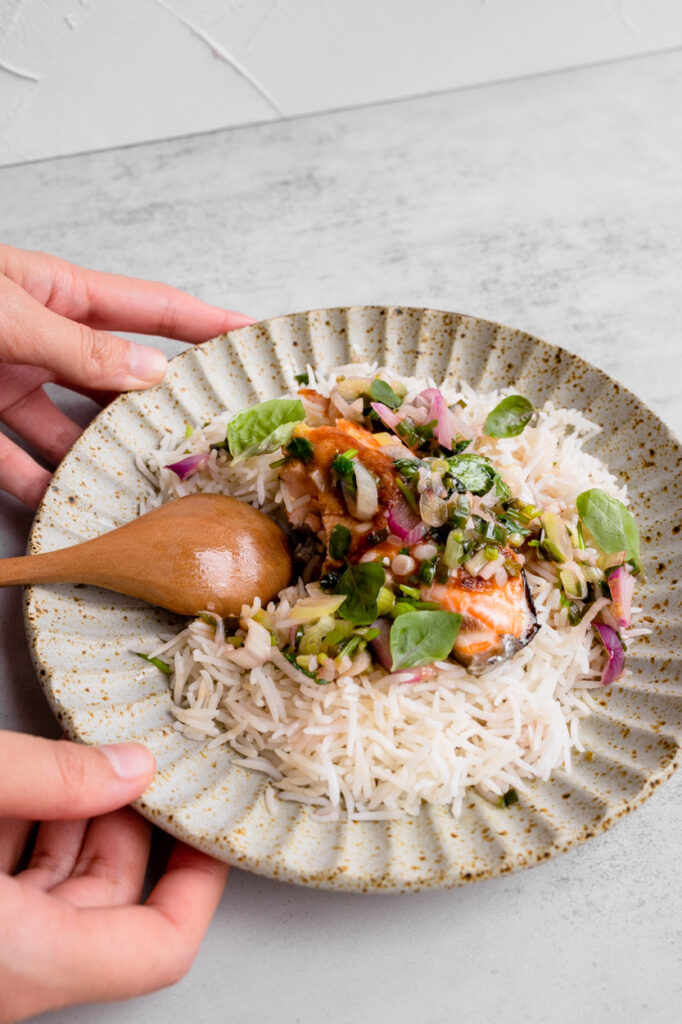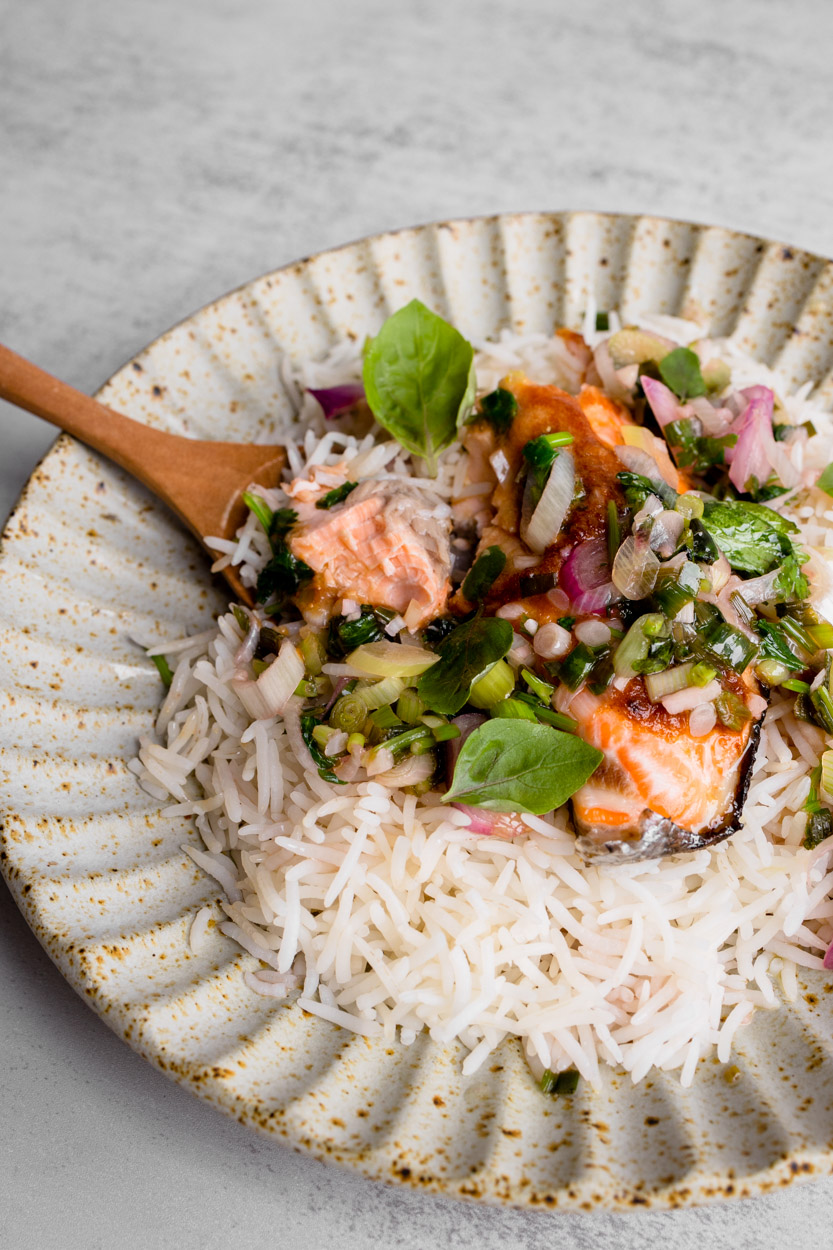 xoxo, Joe
Baked Miso Salmon with Scallion Sauce
Ingredients
Miso Butter

6 tbsp butter, room temperature

3 tbsp miso paste

Ginger-Scallion Sauce

2/3 cup thinly sliced green onions

2 tbsp peeled, minced ginger

1 tsp canola oil

1/2 tsp tamari (or reduced-sodium soy sauce)

1/4 tsp sherry vinegar (or Chinese black vinegar)

1/16 tsp kosher salt

1/32 tsp black pepper

Salmon

1 1/2 pounds boneless, skin-on salmon filets

1/4 tsp kosher salt

1/16 tsp black pepper

1 tsp canola oil
Methods
Miso Butter: Leave the butter on the counter to soften before combining it with the miso paste well in a bowl.
Scallion Sauce: Meanwhile, in a small bowl, combine green onions, ginger, oil, tamari, vinegar, 1/16 teaspoon salt, and 1/32 teaspoon pepper. Set aside (or place in the refrigerator until serving).
Salmon: Preheat the oven to 220C. Meanwhile, season the flesh side of the salmon evenly with 1/4 teaspoon salt and 1/16 teaspoon pepper. Place the salmon skin side down on a baking tray, cover it well with the miso butter, and baked it for 10-12 minutes.
Assemble: Serve salmon and topped with Ginger-Scallion Sauce with/ without rice. We also like to drizzle a little additional glaze over the rice or veggies too.