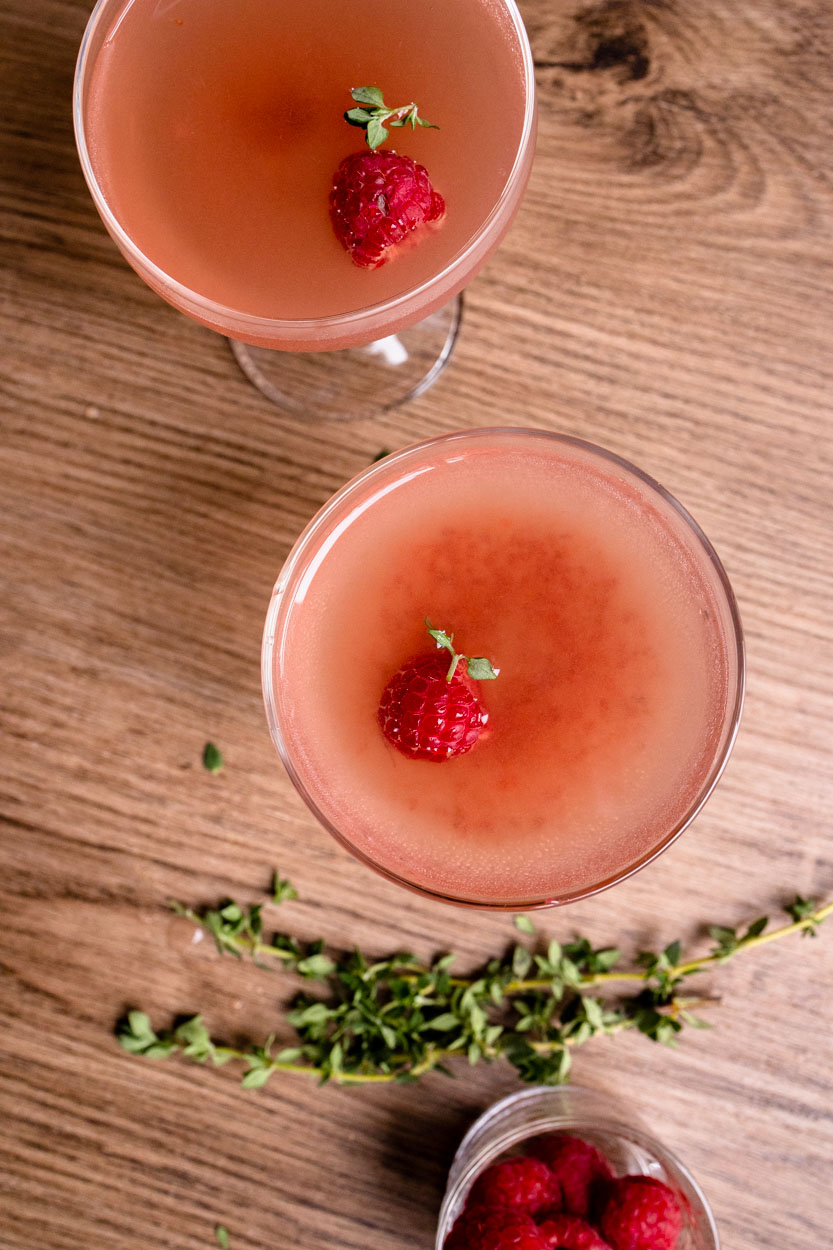 It's the time of the most beautiful time of the year, during this holiday period when we will be hosting differents gatherings at home, where we will be serving different food and chit-chat together we like to make different drinks.

Where the cocktails are fun for the night when we have a lunch gathering we doesn't want anything too heavy thus this Raspberry Mojito Mocktail recipe is the perfect drink to enjoy year-round! It's loaded with juicy raspberries, fresh thyme, and a hint of lime. This non-alcoholic mojito drink is then topped off with Ginger Beer. This recipe is on repeat at our house. It's so dang good! We had some raspberry jam so we set out to make a delicious drink.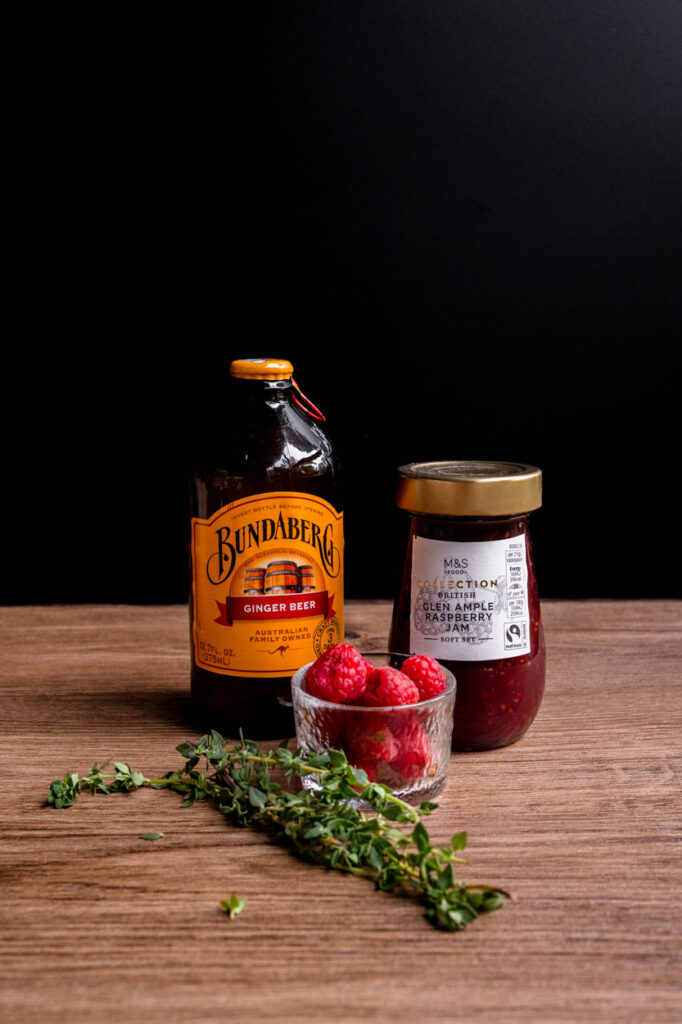 What Ingredients do you Need?
Raspberry Jam: Raspberry Jam is the key to this drink, usually we will squash the raspberry and make it into raspberry syrup but using raspberry jam saves you all the time. You could make your own jam too instead of the store-bought one.
Fresh/ Frozen Raspberry: Fresh raspberry not only is short in the season but it also has a short lifespan, thus frozen raspberry is a good choice.
Ginger Beer: Ginger beer is ginger ale's sinister cousin. Like ginger ale, it is ginger-flavoured, sweetened, carbonated, and served cold. But where ginger ale is sweet with a hint of ginger, ginger beer is ginger with a hint of sweet.
Thyme/ Mint (of your choice)
How do you make this drink?
While there aren't many steps in making this drink, all you need to mix all the ingredients well will they are iced. After making sure the drink is been mixed well, we will drain the ice awhile from the drink, to prevent it to diluted over time. It will be great if you have a cocktail mixer as it will make sure the drink are been mixed well.
Can I replace Ginger Beer? The key to this drink is the hint of ginger in the drink and it will be a totally different drink if you replace them with tonic, soda water or anything else. Thus we would recommend you not change the ingredient.
Tips when using frozen raspberry. DO NOT thaw the frozen raspberry but treat it like an iced and serve them frozen in your drink!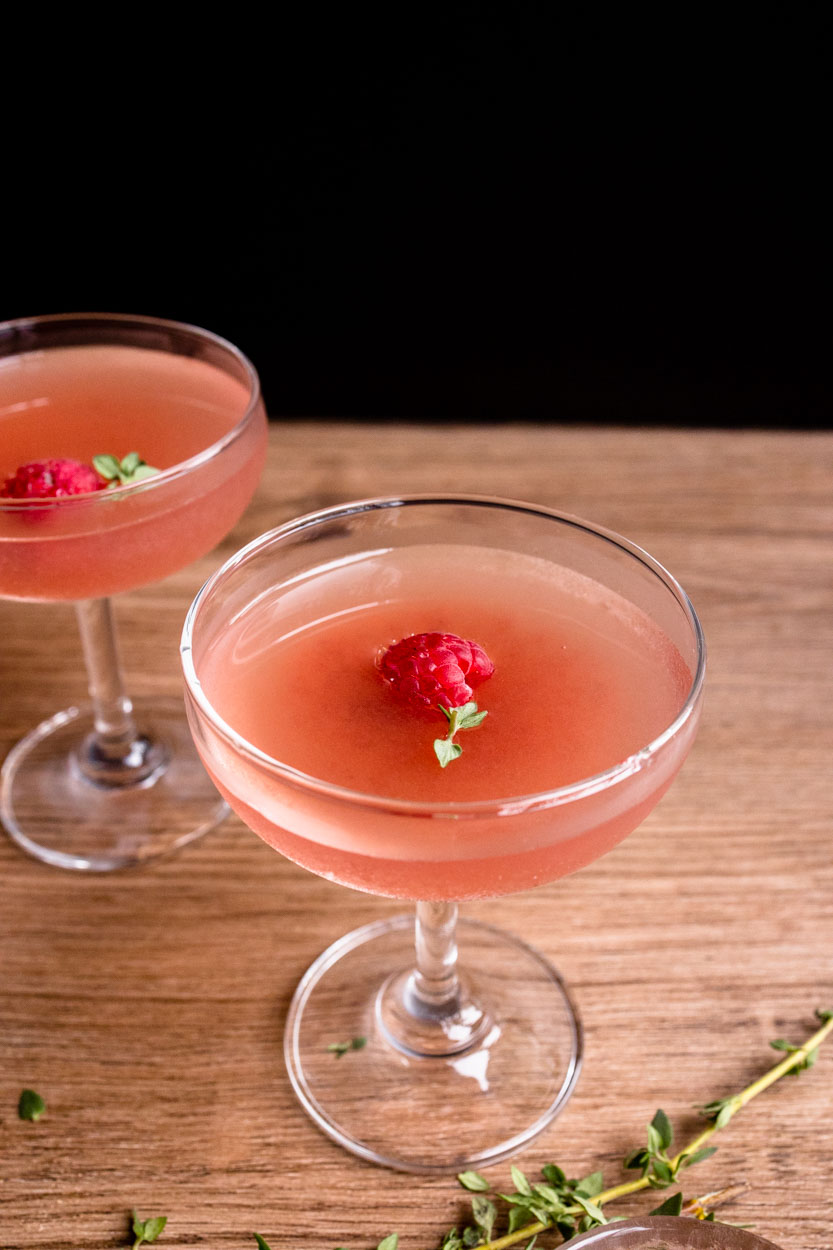 If you try this recipe please tag #byplaincanvas on Instagram or Twitter. We love to see your photos of our recipes! Also, follow us on Instagram to keep up on what we're cooking up.
xoxo, Joe