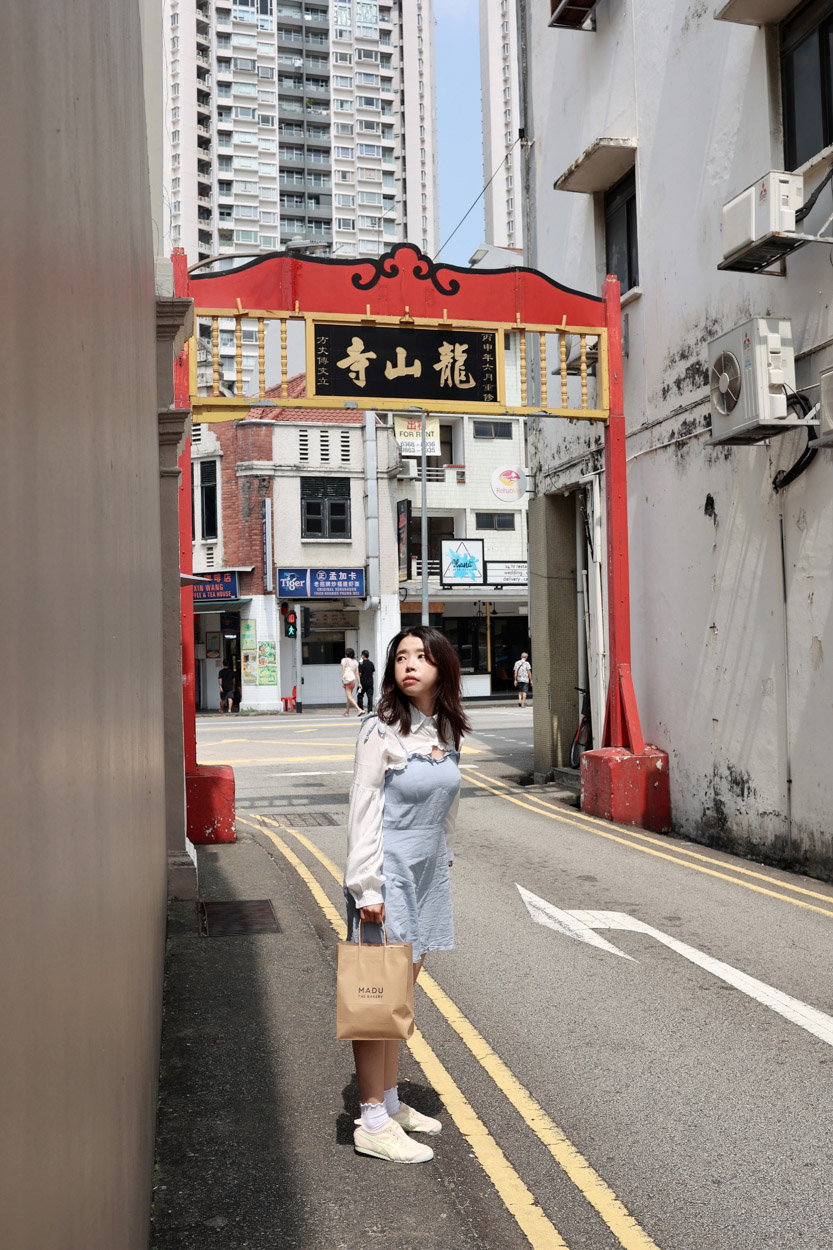 Lately, we have been exploring new food in Singapore, especially bakeries and coffees. This time we decide to visit this anticipating bakery which is formerly a home-based business – MADU The Bakery. Now it has opened its physical store along Race Course Road in early May.
As we stepped into the bakery cafe, the first thing that hit me was the aroma of garlic. Next, the only thought we had was how this place looks right out of a furniture catalogue or a Pinterest board — the beige-woody interior was so aesthetically pleasing and strangely calming.
We headed straight for the glass display case where their seasonal bakes were laid out for customers to choose from. These aren't on the menu though, so you'll have to go over to see what's available! Their selection of savoury sandwiches isn't out on display as well, since they are all made to order.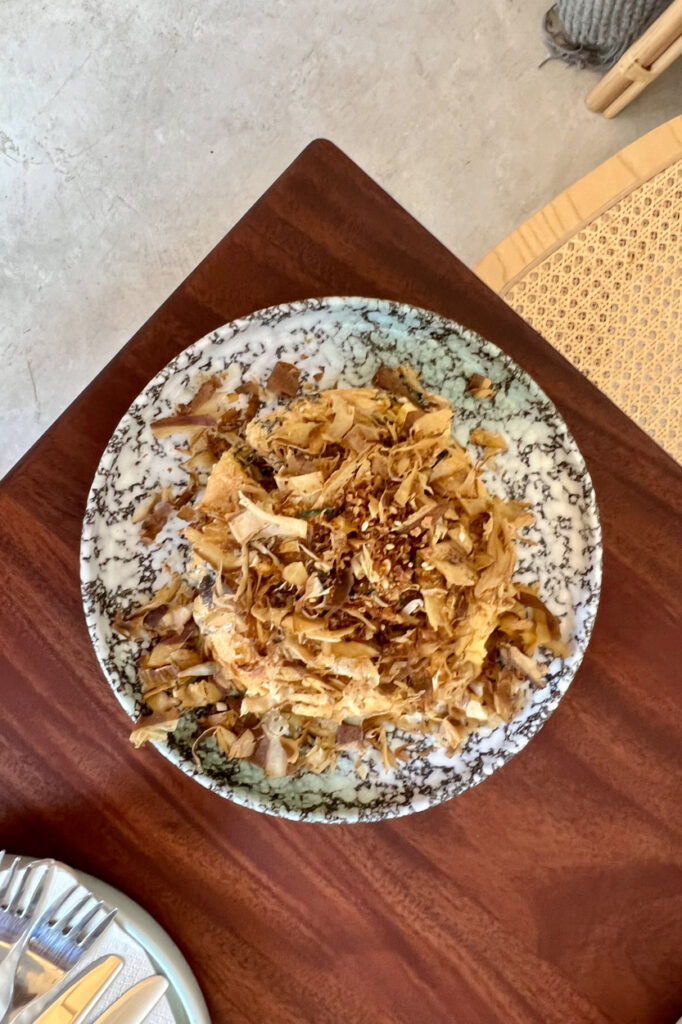 We decided to go for the Umami Mushroom Bun ($6) that came blanketed in a generous amount of bonito flakes. Encased in the bun was a mix of Shimeji and Shiitake mushrooms and Wakame which gave each bite a burst of savoury notes. The brioche bun was coated in a crust of nori and a sprinkle of furikake which added a nice crunch. This stuffed bun would make for a satisfying light meal but if you're looking to dig into the plethora of bakes on offer, we would suggest sharing this with a friend or two.

Other than bakes from the shelves they also have sandwiches from the shelves and we choose Nori Jambon ($14.9). You can choose between Cisbatta and brioche for your choice of bread for the sandwiches and we have brioche for ours. The star of this sandwich is the nori butter which is so flavourful that completes the dish.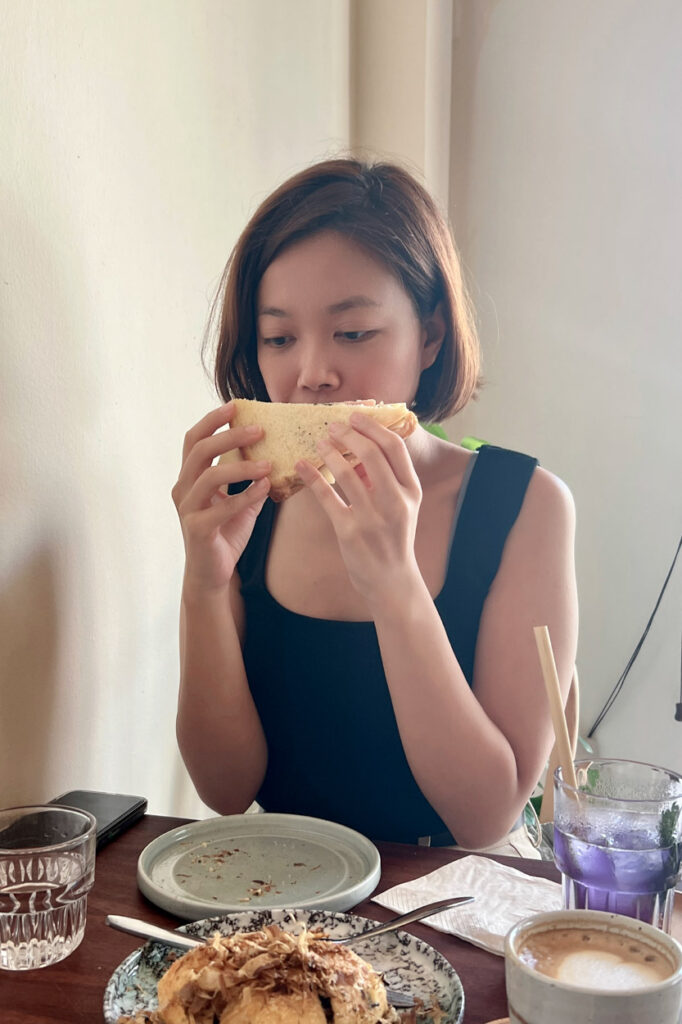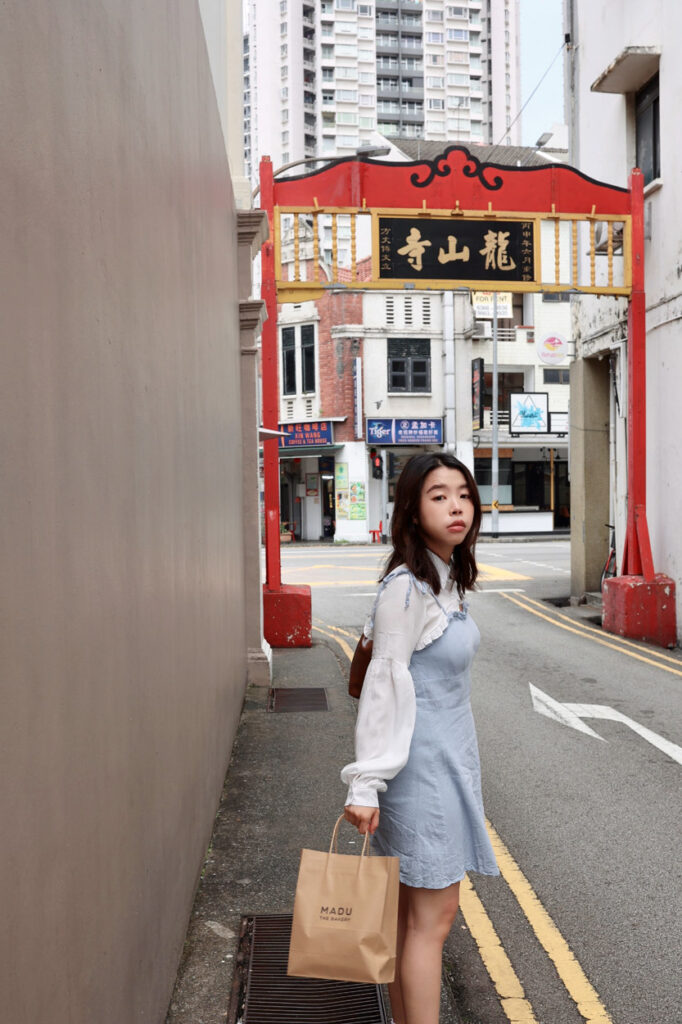 Besides gobbling down the delectable spread of bakes, we thoroughly enjoyed our time there thanks to the friendly staff. You can take my word when we say we will definitely be back again for more!

Madu The Bakery
Address: 421 Race Course Road
Operating Hours: 10 am – 8 pm, Tuesday to Sunday. Closed on Mondays.