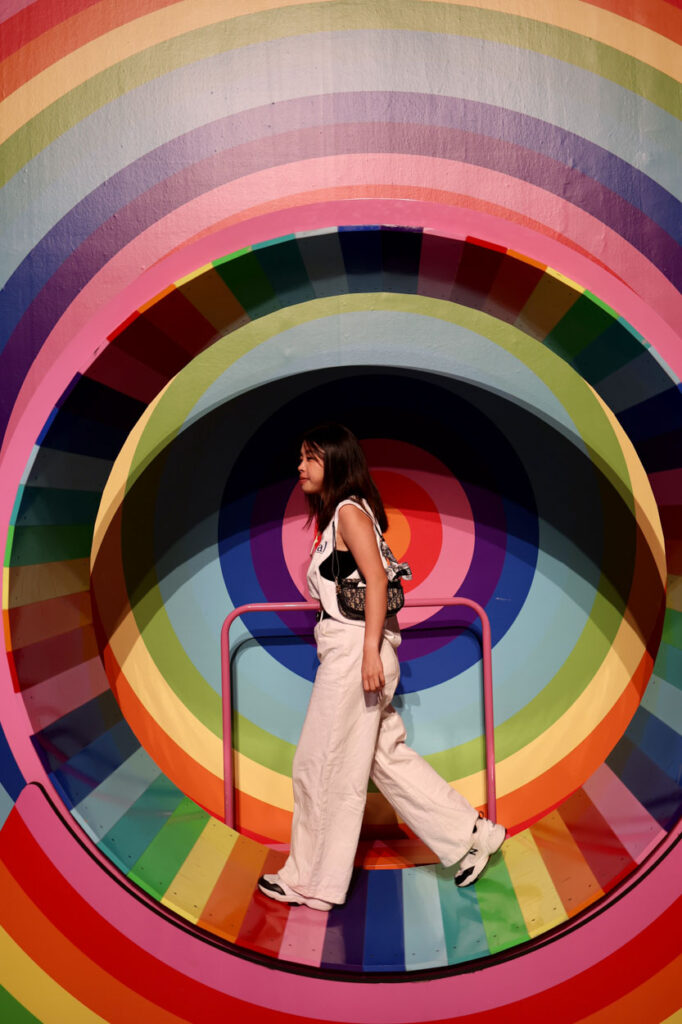 We got attracted by the colorful photo that everyone took from this MENTAL: Colours of Wellbeing exhibit that is displayed at the Art Science Museum till 26 February. Without much reading of the description of what the exhibition is about we got our tickets and head over to it. Unlike what we think that colors are actually for happy things, on the other hand, the uses of colors in these interactive installations tackle weighty topics like addiction, anxiety, and suicide by contemporary artists, scientists, makers, and designers from around the world.

They want to use colors to discuss the bleak and dark depressing issues. upends our assumptions about how an exhibition on mental health should look and feel. Rather than focusing on illness or treatment, it instead celebrates the kaleidoscopic spectrum of mental well-being, It was objective enough that the organizers want to create an ongoing conversation with the younger generation struggling with mental health and were supported by experts who helped explore the topics more deeply. Where it really does get our attention on it.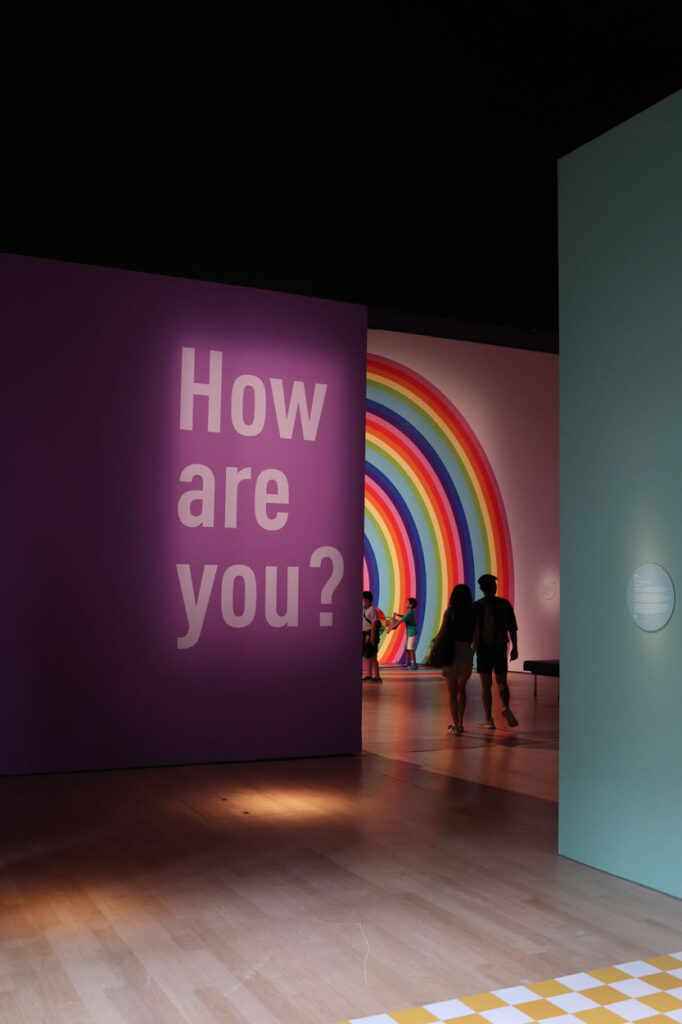 A few exhibitions provoke us to recognize our emotions. Even Fear features a weather balloon in a pink cage building up pressure slowly. When an explosion seems imminent, it deflates. Can you take the pressure from watching the process? Are you feeling anxious? Even Fear evokes anxiety and mimics the stress from everyday life. That's how we feel when we look at the balloon.

Sometimes the words "mental health" could be dark, gloomy, and perhaps intimidating to us. However the Wheel exhibit, for instance, is a giant "hamster wheel" that will encourage you to get on your feet to run, walk, crawl or use your hands to clock as much distance as possible. Consistent effort is required to keep your mental health in check and improve – move well, feel well. The assistance there helps to key us safe on the wheel and at the same time encourages us to not be scared and try it.

The floating inflatable heads: Go Mental caught our eye. However, when you stand inside you will experience of night terrors, the history, and the future of Josh Muir. Pop your head inside the characters to hear the soundscapes of Josh's mind created by the University of Melbourne students. It's weird but a good experience.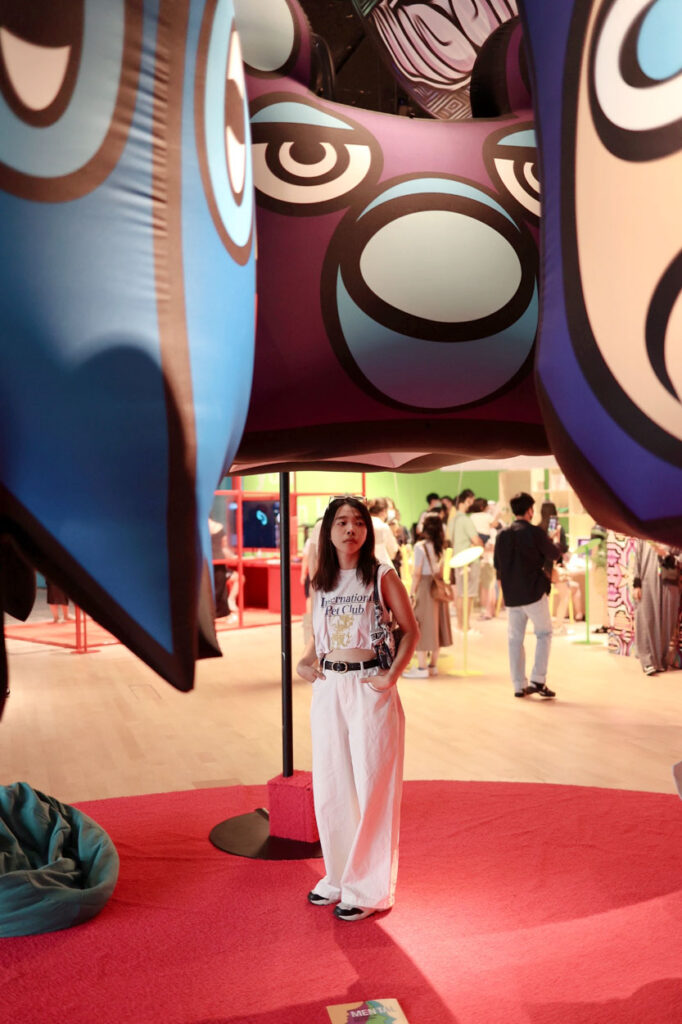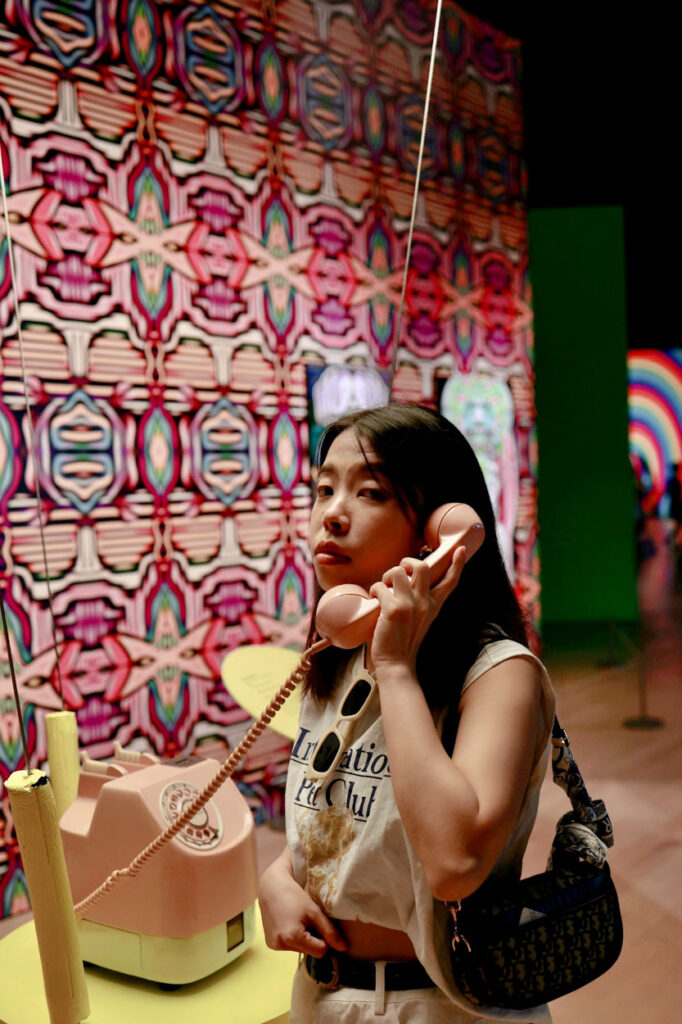 Unlike other exhibitions, MENTAL has no recommended flow or fixed narrative. Visitors are encouraged to gravitate to whichever artwork they choose. Everyone can take different routes, just as each person's journey is different from another's.

Our take on MENTAL – it's a fun exhibit to get your hands full and your hearts lighter. It's a great exhibit to bring your old fashion minded parents or friends for a walk, letting them see a different side of mental.

Mental: Colours of Wellbeings
Address: ArtScience Museum, 6 Bayfront Ave, Singapore 018974
Opening Hours: 10 am to 7 pm daily, last entry at 6 pm