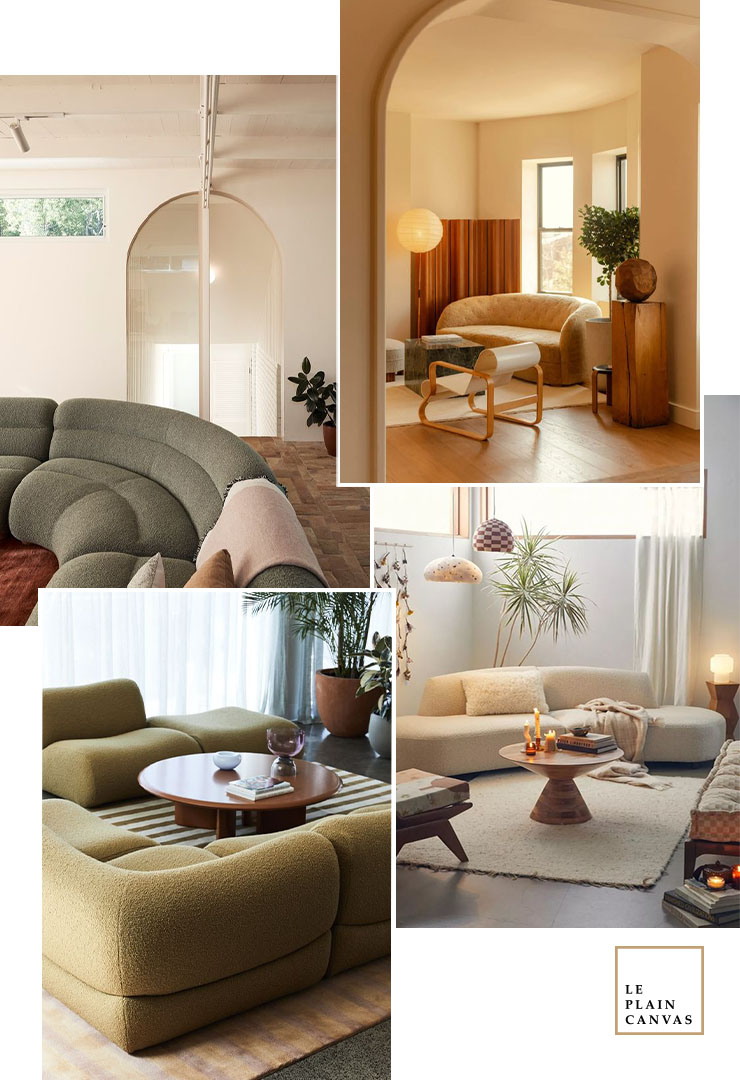 The sofa is the main centrepiece of the home, it brings all the furniture together, all the family members together. It's the place we came home to rest once we reaches home. This sofa that looks like seating on clouds has been a popular trend since 2022. There is one common with this cloud-like sofa, it is legless, while it looks bulky but the simple shape of the sofa still provides a minimalist look to the house.

A cloud sofa is basically what it sounds like! A dreamy, cushy oasis of all comfort and no hard edges. With a low frame and practically invisible legs, it looks like it's merely floating in your living room. While it's pretty standard to see this type of sofa upholstered in white or cream, you can also find these beauties in black, grey, brown, navy, and more! The cushions of a cloud sofa are often larger than your standard cushion. After all, fewer breaks in cushioning means it's easier to settle into naps.

The beauty of a cloud sofa is that you can totally skip additional pillows because they already come with the perfect pillows built in. Add a throw and you're good to go! If you're pairing it with a coffee table, we'd suggest picking something that isn't too tall. This helps to keep the sofa the centre of attention as a taller coffee table could throw off the proportions of the room.
xoxo, Joe
Credit | All shots are used on the mood board via our Pinterest boards.