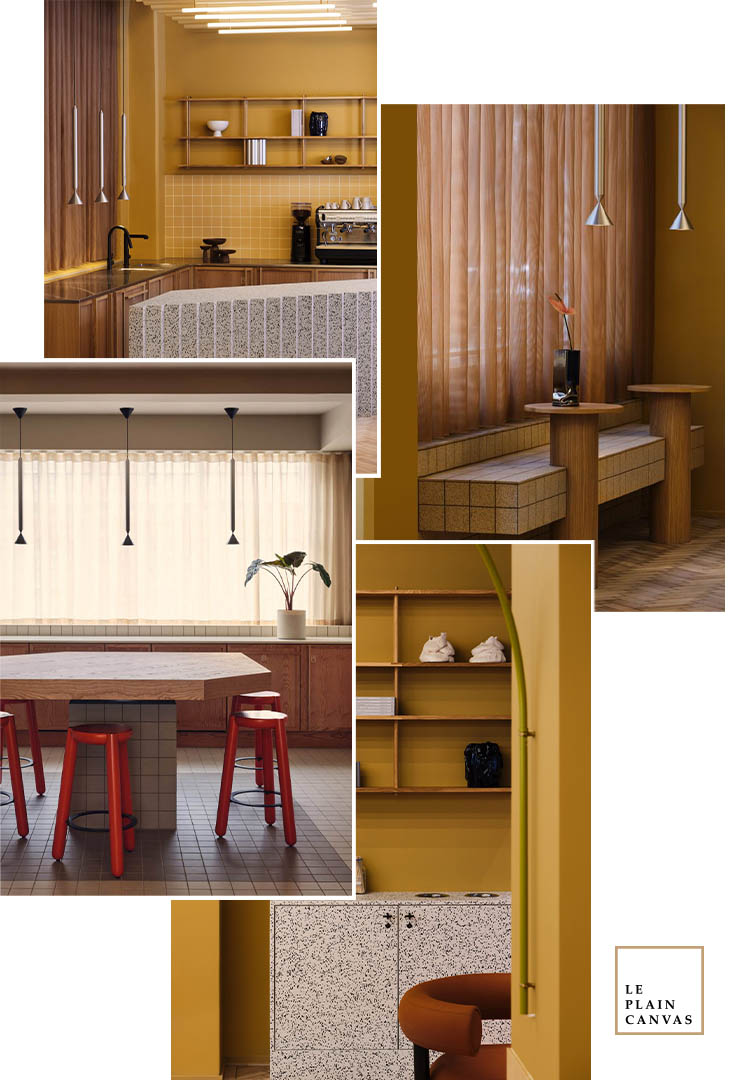 Douglas House is a new six-floor office building in London, designed by Stockholm's Note Design Studio for The Office Group, and it's warmer and more inviting than half the houses we've seen.
One of the main features is a curved wall of glass bricks, which separates the warm neutrals and desert shades of the common areas from the cool blues of the breakout rooms. The palette, as in any Note project, is impeccable, with pops of ultramarine in the form of Marenco chairs, red stools, chartreuse Muller van Severen lights, and a raft of small accessories.

The studio also made extensive use of surface treatments, like a reception desk fabricated from powder blue Sottsass ALPI veneer and wallcoverings made from recyclable terrazzo-esque Tarkett rubber. Sustainability was key, with Note and TOG retaining as many existing materials as possible, and elsewhere using materials that can be recycled in the future, including steel, glass, and ceramics. A plant-filled "oxygen room" and a recharge room that looks like a James Turrell installation finish off the space. Raise your hand if this is better than working from your couch and working on five days of squash soup leftovers.

Do you want to a place like this?
xoxo, Joe
Credit | All shots are used on the mood board via our Pinterest boards.