This butternut risotto recipe is comforting, yet redeeming, and absolutely delicious. It features tender, caramelized cubes of butternut squash throughout. Unlike most risotto, this one calls for brown short-grain rice instead of white. This yields a super creamy risotto full of whole-grain goodness. The lightly nutty brown rice makes this risotto recipe remarkably flavorful, in the best of ways.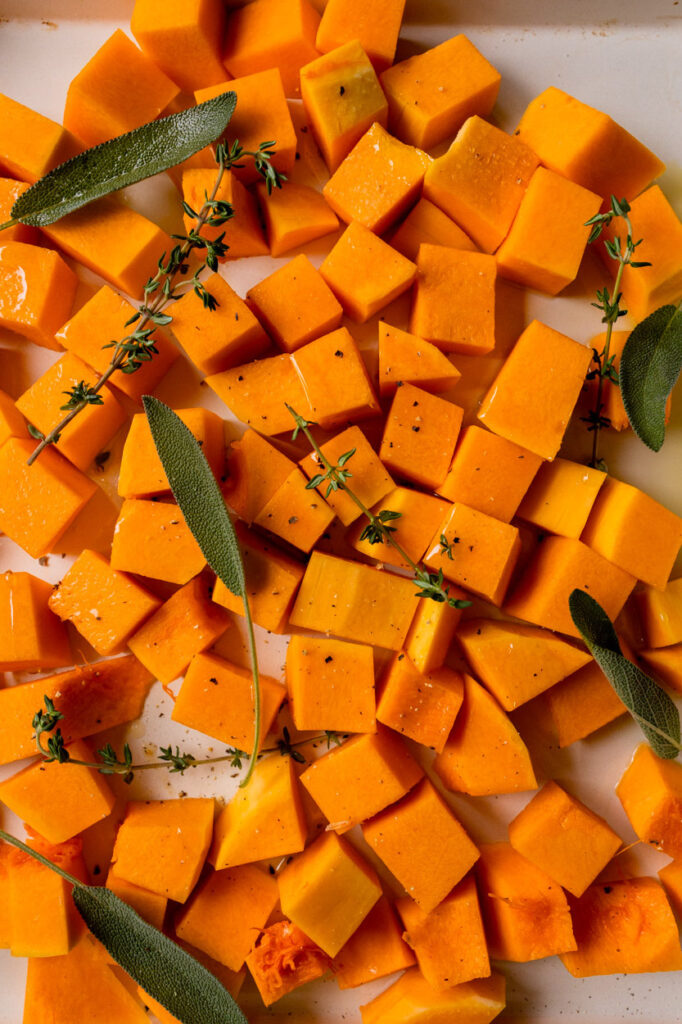 4 Ingredients to make Roasted Butternut
We always have been making roasted vegetables or even pumpkin puree, thus roasting butternut has been one of the techniques we are really familiar with. For this roasted butternut, you will need butternut, thyme, sage, and olive oil.
Butternut Squash Vs Pumpkin
Both butternut squash and pumpkin are winter squash, but butternut squash is available year-round. They're usually sweeter and more nutritious in the winter because they're harvested locally, rather than being shipped from further away or grown in less natural greenhouse-type environments throughout the year.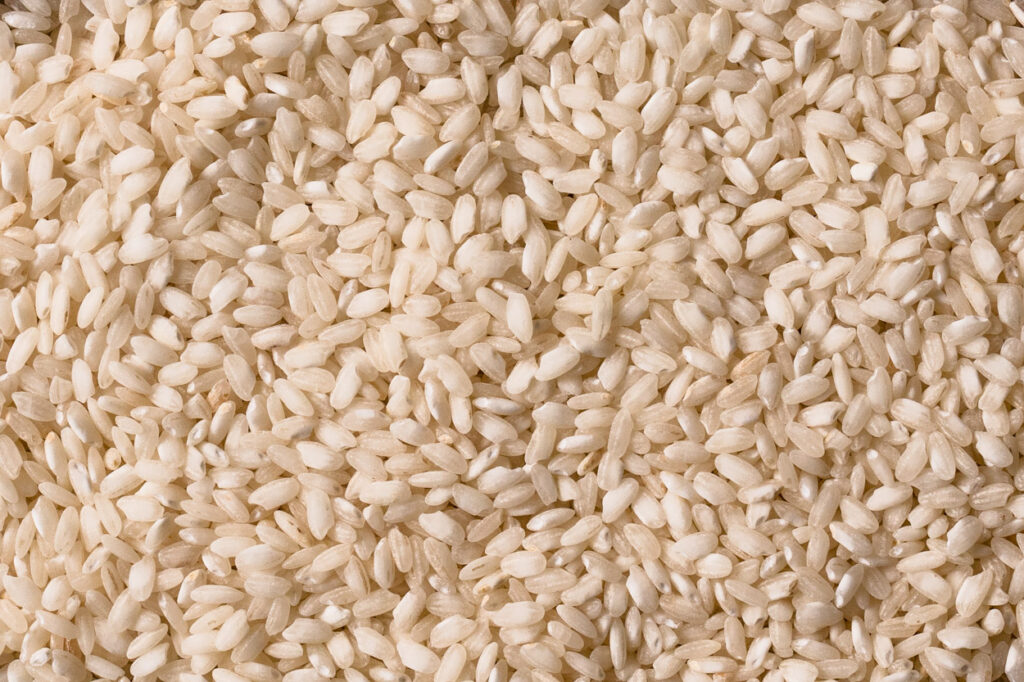 Making a good Risotto
Roasting butternut before making risotto is a common step in butternut squash risotto recipes. This one isn't. In this recipe, butternut squash becomes a kind of sauce thanks to the fact that it is cooked in the same pot as everything else. We are amazed at the results. Making risotto is easy if you remember these two things. 
Use hot stock. It is important to add the stock gradually when cooking risotto. Adding the stock to the arborio rice at a warm temperature prevents the temperature from dropping. The rice will also absorb the stock more quickly, resulting in a creamier texture.
Never stop stirring. It's therapeutic for some and troublesome for others. There is no way to avoid it. Arborio rice—the kind generally used in risotto— is extra starchy, which means it's more likely to stick (and burn). Stirring constantly is how the best way to do this.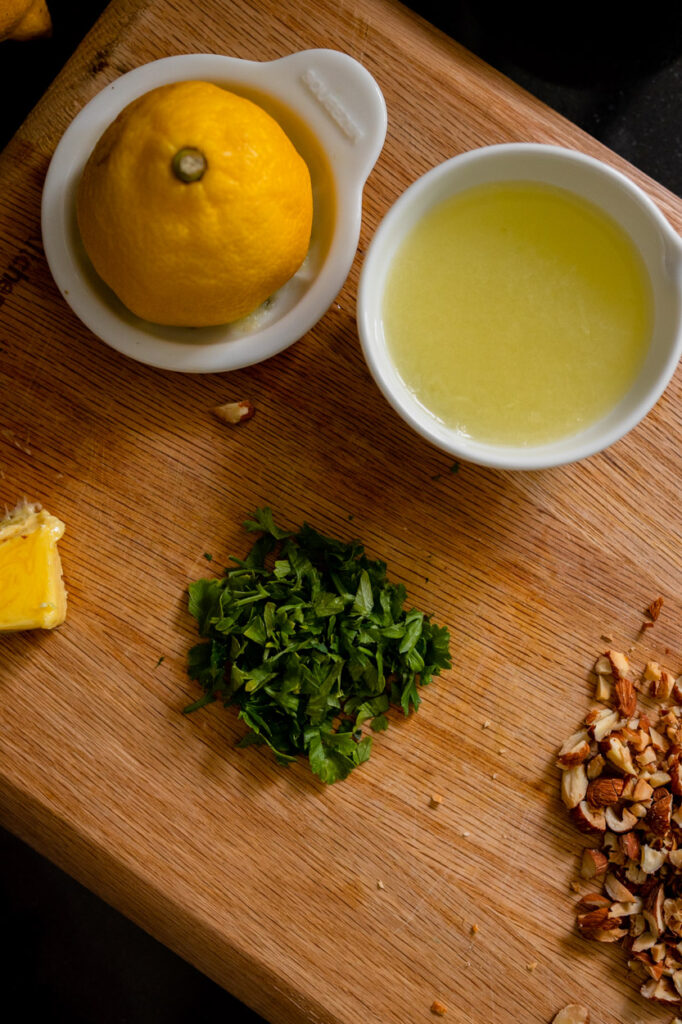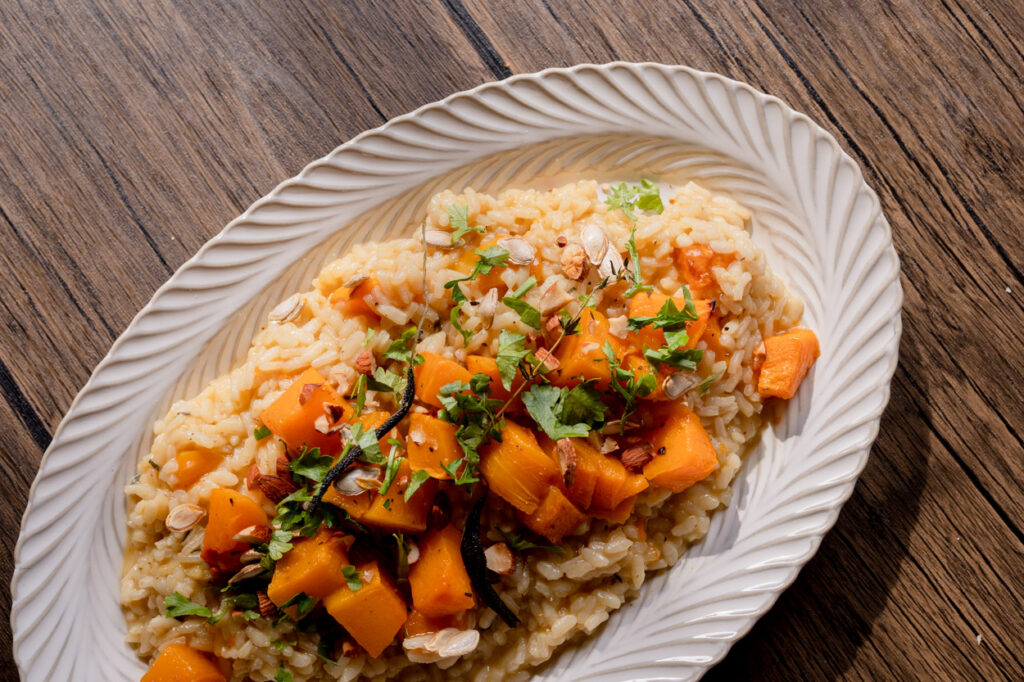 Risotto is a great side dish to any number of meals. Serve it with a simple roasted chicken, a perfectly cooked steak, or a buttery piece of salmon. Store any leftovers in an airtight container in the refrigerator for up to 5 days. Risotto can also be frozen for up to 1 month. Reheat with a little more broth to bring it back to life.

xoxo, Joe
Butter Squash Risotto
Ingredients
3 tablespoons olive oil, divided

1 small yellow onion, chopped

2 cloves garlic, pressed or minced

4 cups (32 ounces) of vegetable broth, divided

1 cup water

1 ½ cups short-grain rice

1 small butternut squash (about 2 pounds), peeled and sliced into ½" cubes

3 tablespoons unsalted butter, diced

1 teaspoon salt, more to taste

freshly ground black pepper, to taste

sage & thyme
Methods
Heat the oven to 220C/200C fan/gas 7. Toss the squash in 1 tbsp oil together with the chopped sage. Scatter into a shallow roasting tin and roast for 30 mins until brown and soft.
While the squash is roasting, prepare the risotto. Bring the stock to a boil and keep it on a low simmer. In a separate pan, melt half the butter over medium heat. Stir in the onions and cook gently for 8-10 mins until soft but not coloured, stirring occasionally. Stir the rice into the onions until completely coated in the butter, then stir continuously until the rice is shiny and the edges of the grain start to look transparent.
Pour in the wine and simmer until completely evaporated. Add the stock, a ladleful at a time, and stirring the rice over a low heat for 25-30 mins, until the rice is cooked al dente (with a slightly firm, starchy bite in the middle). The risotto should be creamy and slightly soupy.
At the same time, gently fry the whole sage leaves in a little olive oil until crisp, then set aside on kitchen paper. When the squash is cooked, mash half of it to a rough purée and leave half whole. When the risotto is just done, stir through the purée, then add the cheese and remaining butter and leave to rest for a few minutes. Serve the risotto scattered with the whole chunks of squash and the crisp sage leaves.