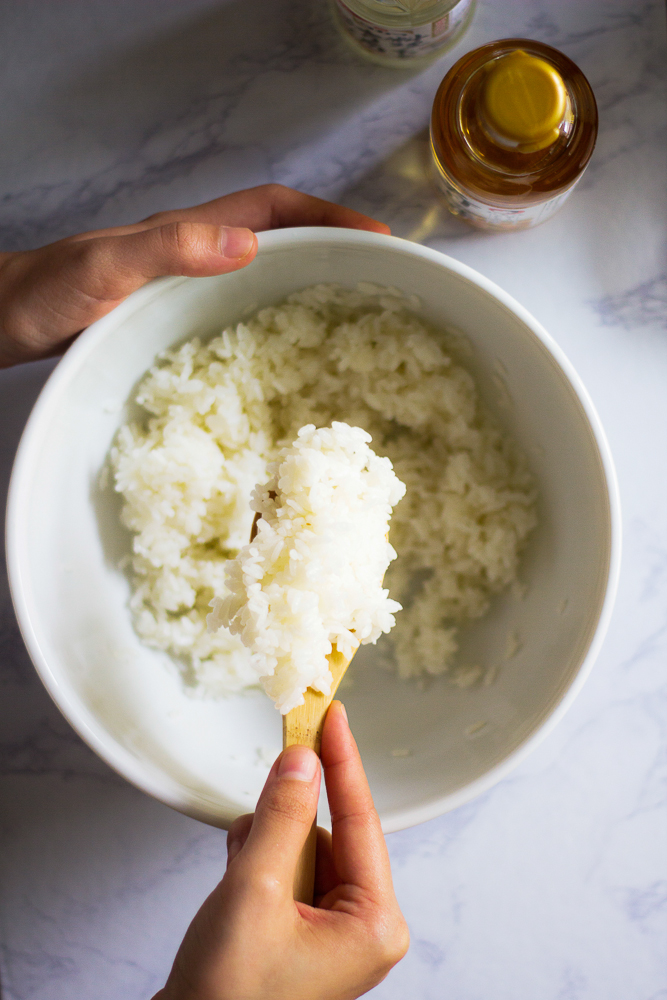 We love eating unlike the rice that Asia eat, Japanese rice they are rounder and chewy.
Ingredient |
2 cups of rice
2 cups of water
Method |
Place rice in a large saucepan, add water to cover, and swirl rice with your hand (water will become cloudy). Drain through a fine-mesh sieve and return rice to saucepan. Repeat process until water is clear when mixed with rice (3 or 4 times). Drain rice a final time and cover sieve with a kitchen towel; let rest 15 minutes (this will help the grains hydrate evenly).
Return rice to the same saucepan and add 2 cups water. Partially cover pot and bring to a boil. Stir once, cover, and reduce heat. Simmer until water is mostly absorbed and rice is very fragrant and tender, 10–12 minutes. Remove from heat and let rest, covered 10 minutes. Fluff rice with a large spoon, re-cover pot and let sit 5 minutes before serving.
Hope you like them! Share with us your version! Take a photo of yours, send us an email, tag us on Instagram, tweet us, anything. We love to see yours!
xoxo, Joe