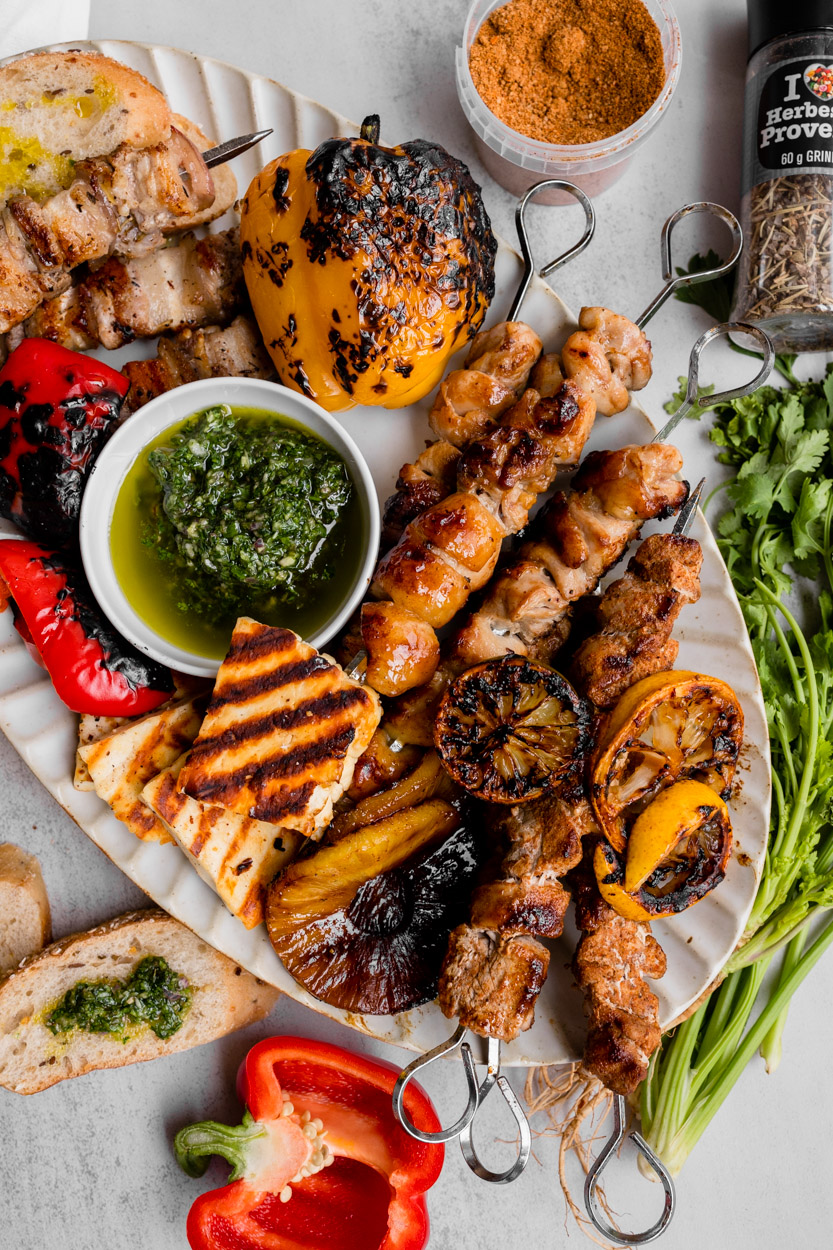 Before the summer comes to an end and we head to welcome autumn, we can't stop having our favourite activity during the summer – grilled meat "party". While we can enjoy grilling meat in Singapore as we have no restrictions on the weather, we tend to enjoy grilling meat and vegetables more on the hotter day. This time we decided to challenge ourselves in making 3 different kinds of meat skewers accompanied by different kinds of vegetables and fruits.
Making your Skewers
Choosing the meat: Grilling meat is the best way to lock all the moisture and flavours to your proteins, thus you can choose all kinds of meat that you like, from pork, and beef to mutton and chicken. They are all very good choices when it comes to grilling. However, one thing to take note of is when you come to choose the part of the meat you need to choose one that has fats on it. For us, we choose Chicken Tight, Pork Belly and Pork Tenderloin for our choice this time.
Marinating the meat: Even though we have sauces on the side it is still best to marinate the meat for more flavours.
Honey Lime Chicken Tight: In a bowl, mix 3 tbsp of honey, and 2 tbsp of lime juice and season it with salt and pepper. Brush it over the chicken tight or marinate it in a zip-lock bag. Marinate it in the fridge for at least an hour before skewering up the meat. Remember to keep the remaining sauce as you need them during grilling the meat.
Mexican Pork Tenderloin: This Mexican mix add warm, spicy, and smoky flavour to your proteins. It is made of chilli powder, ground cumin, dried oregano, sea salt, black pepper, ground paprika, garlic powder, onion powder, and crushed red pepper flakes. Brush it over the meat, we like to press and mix with our palms to make sure it is well marinated.
Herbes de Provence Pork Belly: Herbes de Provence is a herb mix we like to use for our steaks, it consists of thyme, black peppers, rosemary, marjoram, aniseed and lavender. It is light yet enhanced the flavours of the pork belly. All you need to do is grind it over the pork belly and let it sit for at least an hour.
Skewering up the meat: Prepare the skewers ahead by washing them and making sure they are dry. You can use the wooden and metal skewers if you can cook on the stove, however, you are encouraged to use the metal skewers on fire as you will burn the wooden ones.

Cut the meat up into smaller pieces and skewers them up evenly to your skewers. You may find it difficult to poke through the pork belly skin, thus you can remove them if you like.
Grilling them: When we want to have a fast meal we will grill our meat on the stove in the grilling pan. All you need is hot the pan and drizzle over some oil, before cooking the meat. Make sure you cook them thoroughly as we don't want undercooked food. For the chicken tight, brush the remaining sauce over twice when cooking, as the honey it the tip of making sure the chicken tight is golden brown.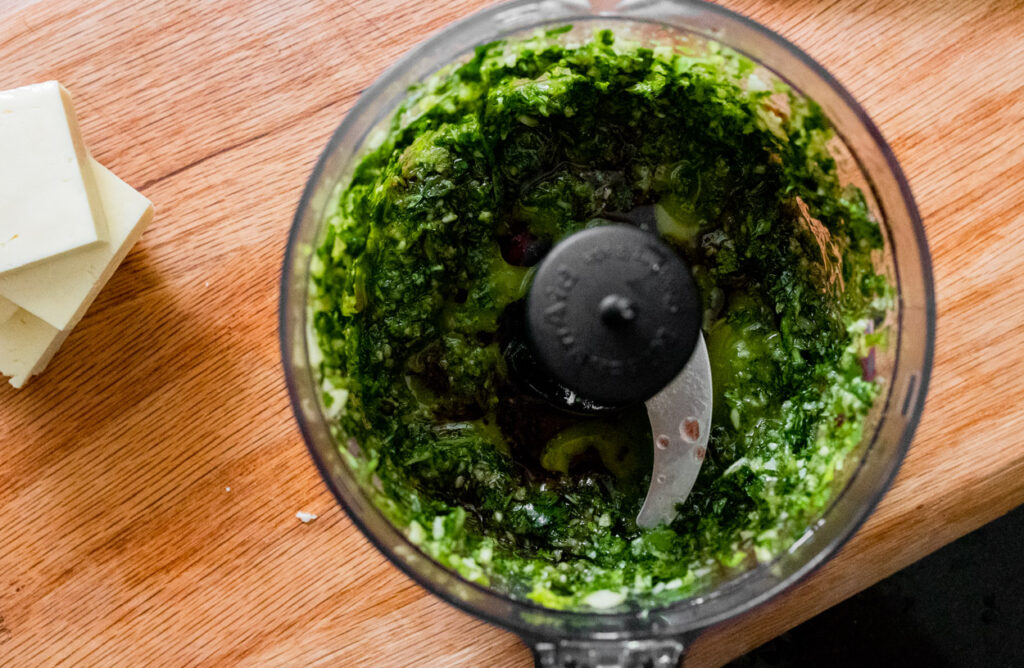 What to have on the sides?
Back in the day, we like to skewer up the meat and vegetables together. However, there are times our friends skipped them as they don't like the vegetables. Thus from then, we decided to put them on the sides, as everyone can enjoy what they like!
Bell Pepper: Put a net over your stove, and roast your pepper over it. Turn your peppers from time to time and your peppers will be puffy from the air inside, but once removed from the heat and cooled a bit they will deflate and become wrinkly.
Pineapple: When we decided to have fruit for the platter, the first thing that comes to our mind is the pineapple, it is sweet and sour best side is when you have a whole plate of meat. We grilled it over the pan when cooking the meat.
xoxo, Joe