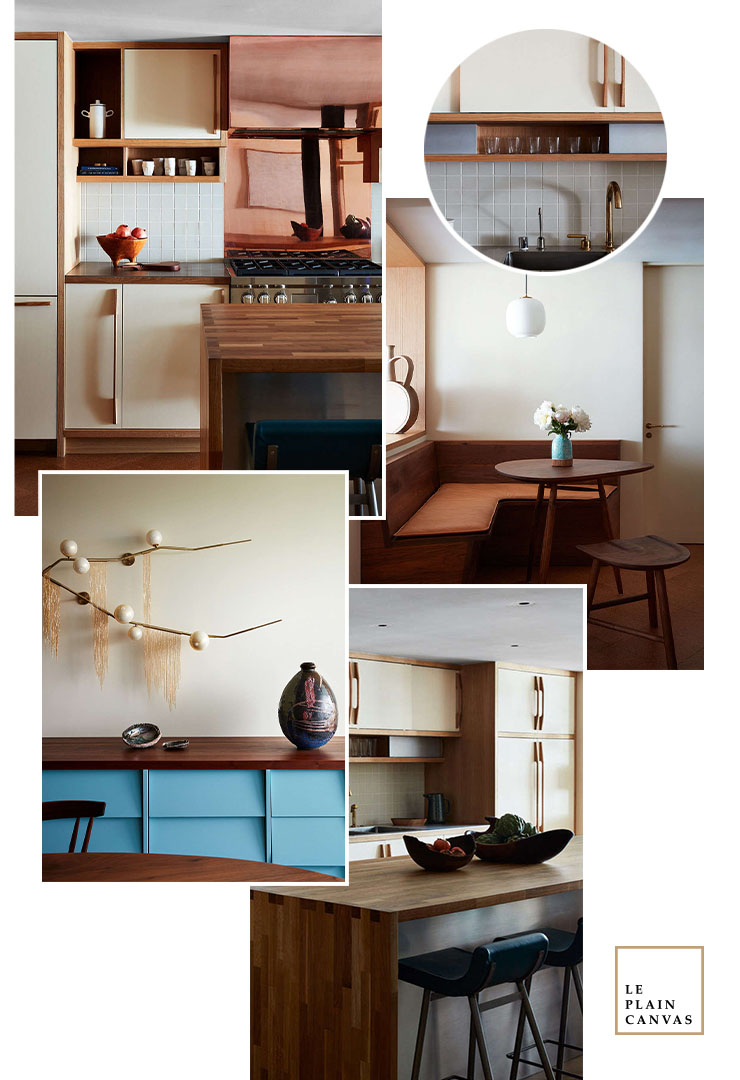 This term refers to the dominant furnishings of the mid-20th century—simple, functional wooden pieces made from teak and curved designs reigned supreme. We have always been a fan of mid-century furniture and recently the modern mid-century. This time we came across this kitchen at Santa Monica with a hint of mid-century modern sensibility in it.

Some highlight that we like about this kitchen is how the white oak cabinets are painted "Blanc," from Le Corbusier's Polychromie Architecturale line by Drikolor. A custom white oak butcher-block island and cork flooring add warmth to the space. The handles are inspired by Charlotte Perriand's. They did our own version of her vertical cabinet pulls. A mix of metals— stainless steel on the countertops and along the side of the island; a copper backsplash and vent hood, unsealed to allow for oxidation—plays nicely.

Do you like this kitchen?

xoxo, Joe

Credit | All shots used on the mood board via our Pinterest boards.