Yes, it's true, even I get tired of cooking sometimes and will opt out with a good piece of brioche toast. Sometimes it is as easy as mashed avocado and furikake, or sliced heirloom tomatoes with olive oil, basil and dukkah, but lately, it has been this simple recipe for Mushroom Brioche which feels more like a meal and less like a snack because it's warm, comforting and full of umami flavour.

Mushrooms on toast is a hearty savoury dish that can be made quickly. Using ordinary cultivated mushrooms, it's cheap and delicious, and ideal for breakfast, lunch, dinner, or as a late snack. The amount of mushrooms needed for two servings is one pound. It is important to use a variety of mushrooms for the best texture and flavour. For this recipe, we use Maitake, Beech and Oyster mushrooms available at the market.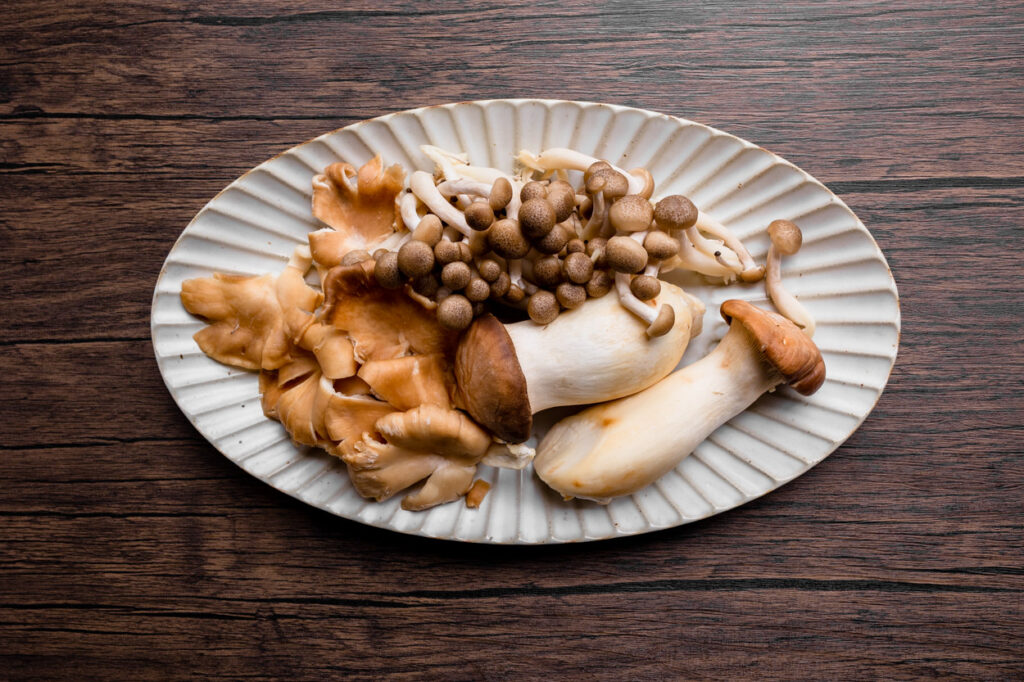 Types of Mushroom
It is best to use a variety of mushrooms for the best flavour and texture. For this recipe, we use Maitake, Beech, and Oyster mushrooms that are available in markets.
Maitake Mushroom; the Grifola Frondosa species is also known as "hen-of-the-woods," "ram's head," and "sheep's head." Popular for centuries in Japanese and Chinese cuisine, the maitake generally grows at the base of oak trees.
Beech Mushrooms; this variety of mushrooms (also called Clamshell or Shimeji) grows in clumps and boasts quarter-size caps and a crunchy texture. They boast an umami flavour and must be cooked to be enjoyed – when they are raw they are tough and bitter. To cook trim away the bottom and break into individual stems.
Oyster Mushroom; Available in either the thin, petal-like white form or the "king oyster" variety with long, broad stems and brown heads, these mushrooms have a delicate, sweet flavour that goes well with stir-frys.
You could also use more varieties of mushrooms or replace them with other mushrooms you find.
How to make Creamy Mushrooms?
To sear mushrooms, pan-fry them in batches over medium heat (in batches to prevent them from steaming). Adding garlic, chilli flakes, herbs of your choice, and butter will enhance the flavour. Season with lemon, salt, and pepper and stir well
The cream can be added at this point, but we find that butter makes the mushrooms nice and creamy. To spice up the dish we also like to add in some white cooking wine and steam it for a while before serving.

Spoon the creamy mushrooms onto toasted bread smeared with cream cheese (optional) and serve.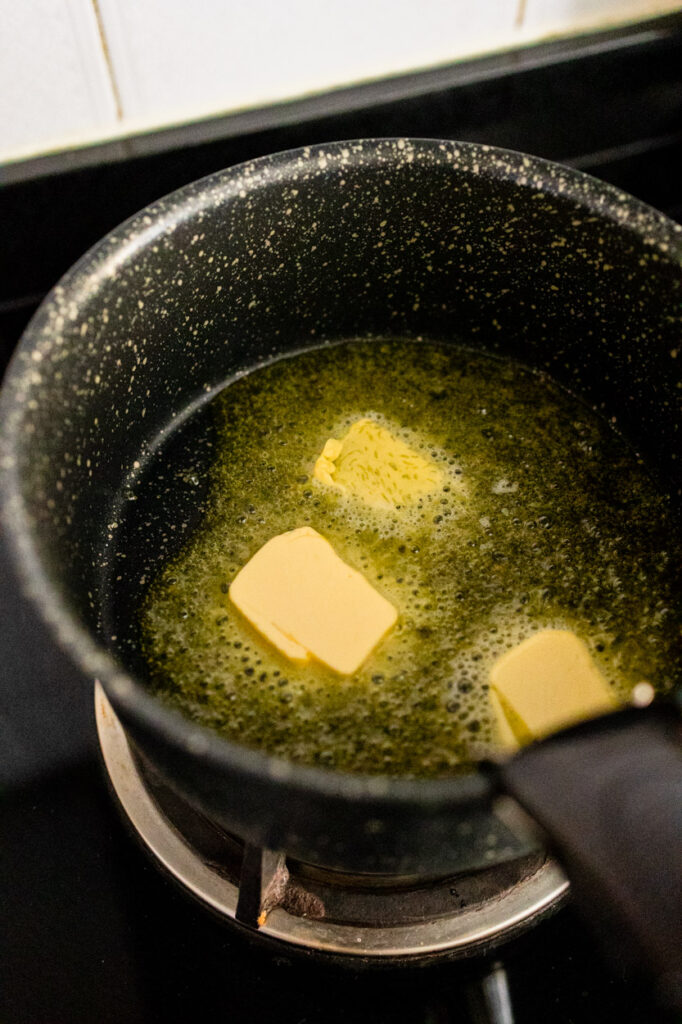 What is brioche?
Brioche bread is French bread and a cross between a pastry and bread. This is because the bread is enriched with butter and eggs. It belongs to the family of viennoiseries (think croissants, Danish pastries, sweet rolls etc.). It's a very buttery, soft and delicious bread and can be made into sweet brioche or savoury brioche.

We got our hands on a loaf of brioche from our local bakery, Mother Dough one of the best bakeries in Singapore. The brioche is so soft and buttery, perfect to eat with the creamy mushroom. Heat the bread on your toaster or the oven till it is slightly crispy on the skin before serving it with your mushroom.

Tips on making Mushroom Toast
Never wash your mushrooms as this can make them very water. We like to clean mine with a damp paper towel to wipe any dirt off
When sautéing the mushrooms, never add any salt until the mushrooms are fully cooked and browned. Mushrooms release a lot of water, and adding salt speeds this up and can make them watery
Cooking the mushrooms on high heat is also recommended to make sure they are nicely browned and sautéed
I love seeing your creations and remakes, so be sure to tag @leplaincanvas and share your Creamy Mushroom Brioche photo on Instagram so I can share the love

xoxo, Joe
Mushroom Brioche
Ingredients
500 g (+- 1lb) mushrooms of your choice (cleaned and chopped)

3-4 garlic cloves crushed

1 tsp chilli/red pepper flakes

1 tsp dried oregano/thyme

2 tbsp butter

juice of 1/2 lemon

salt and pepper to taste

chopped parsley for serving

4 slices bread of your choice toasted

cream cheese (optional)
Methods
Heat a large frying pan over high heat then add a tablespoon or two of olive oil.
Fry the mushrooms in batches, until well-browned all over.
Add all the mushrooms back to the pan with their resting juices and add the garlic, herbs and chilli flakes. Cook for 1-2 minutes.
Add the butter and lemon juice and stir well while the butter is melting to create a creamy sauce then take off the heat. Season to taste.
Serve the creamy mushrooms on toast smeared with cream cheese (optional).