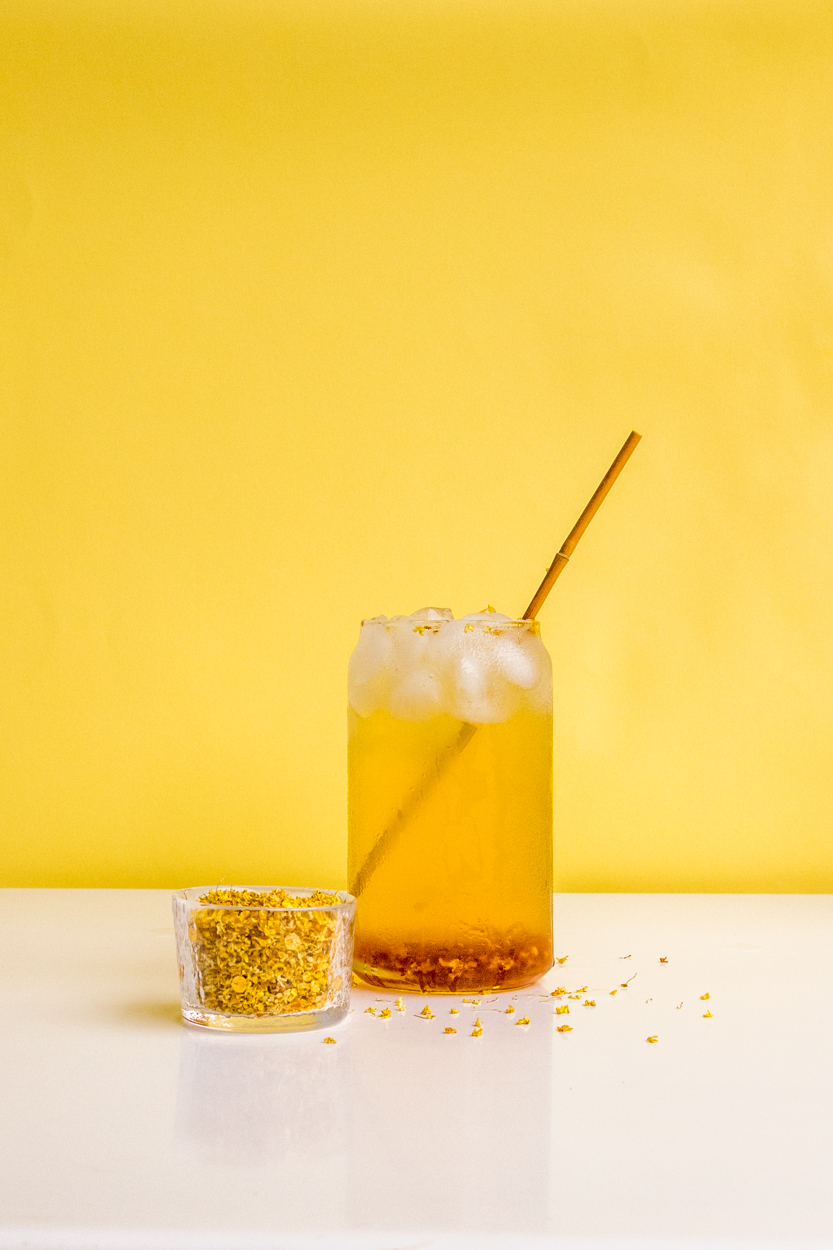 Sweet Osmanthus Soda will be the prettiest and simple beverage to serve during this humid weather or the hot Summer. With the Osmanthus Sugar (aka Honey Syrup) we shared earlier in the post, you can make this glass ofsweet osmanthus soda in the least than 5 minutes.

Soda is such an enjoyment— drinking soda can just integrate the acid-base balance needed in the human body. While, eating morealkaline-promoting foods (including most fruits and vegetables, soybeans and tofu, and some nuts, seeds, and legumes) will also benefit the body. Soda water is a carbonated beverage that helps to nourish the stomach and neutralize stomach acid, and also helps to alleviate indigestion. Personally, I don't really like to drink soda directly, add some sweet-scented nectar, add some sweetness and sweet-scented osmanthus mark a perfection.
Which Tonic Water did we use?
Based on researches, in the modern-day, tonic water is a must-have mixer in everyone home bar. After all, it's one half of a classic gin and tonic for a cosy Friday's night! The main ingredients are simple: soda water, sugar and quinine.What's quinine? To put it simply, it's a bitter alkaloid that's used to enhance flavour. With quinine added to tonic water, a distinct bitter taste is developed that the soda water doesn't have.

The commonly brand we use is Schweppes Tonic Water and F&N Tonic Water Extra Dry. Both of them is a ubiquitous and affordable brand, and its tonic water works well in any drink or on its own. It's sweet, with just a little bitterness from the quinine. All in all, this is a straightforward, readily available option at our nearby convenient store.

You could also use Soda Water! As there is alreadyOsmanthus Sugar (aka Honey Syrup) acted as a sweetener, you could replace the Tonic Water in recipes that contain sugar with Soda water for a healthier choice.
"Sweet osmanthus soda is a very versatile drink for its delicious fruity notes."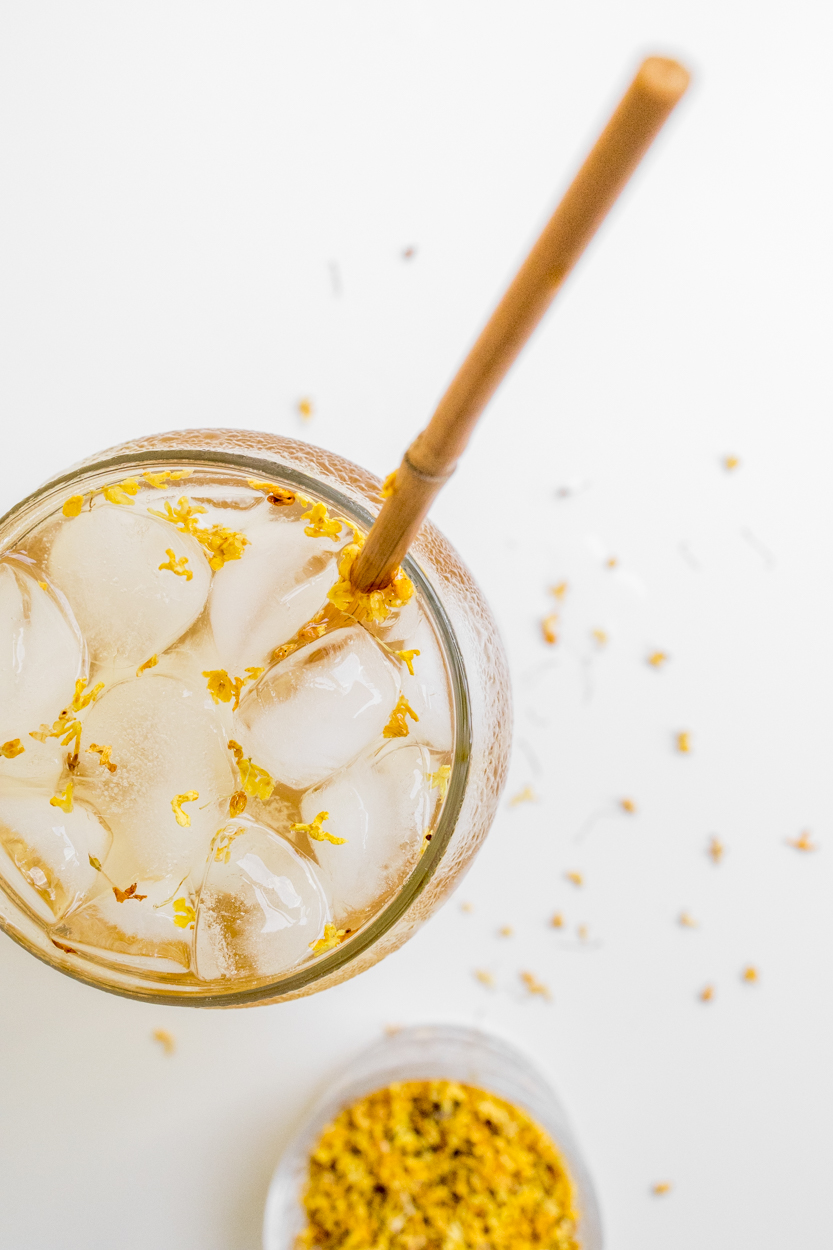 The fragrance of osmanthus flowers is so fruity and delicate it is no surprise it has made its way into the perfumery industry. This time we use it in soda to quench our thirst in the hot weather. For all these reasons above, we think of osmanthus as a "saffron of China".

xoxo, Joe