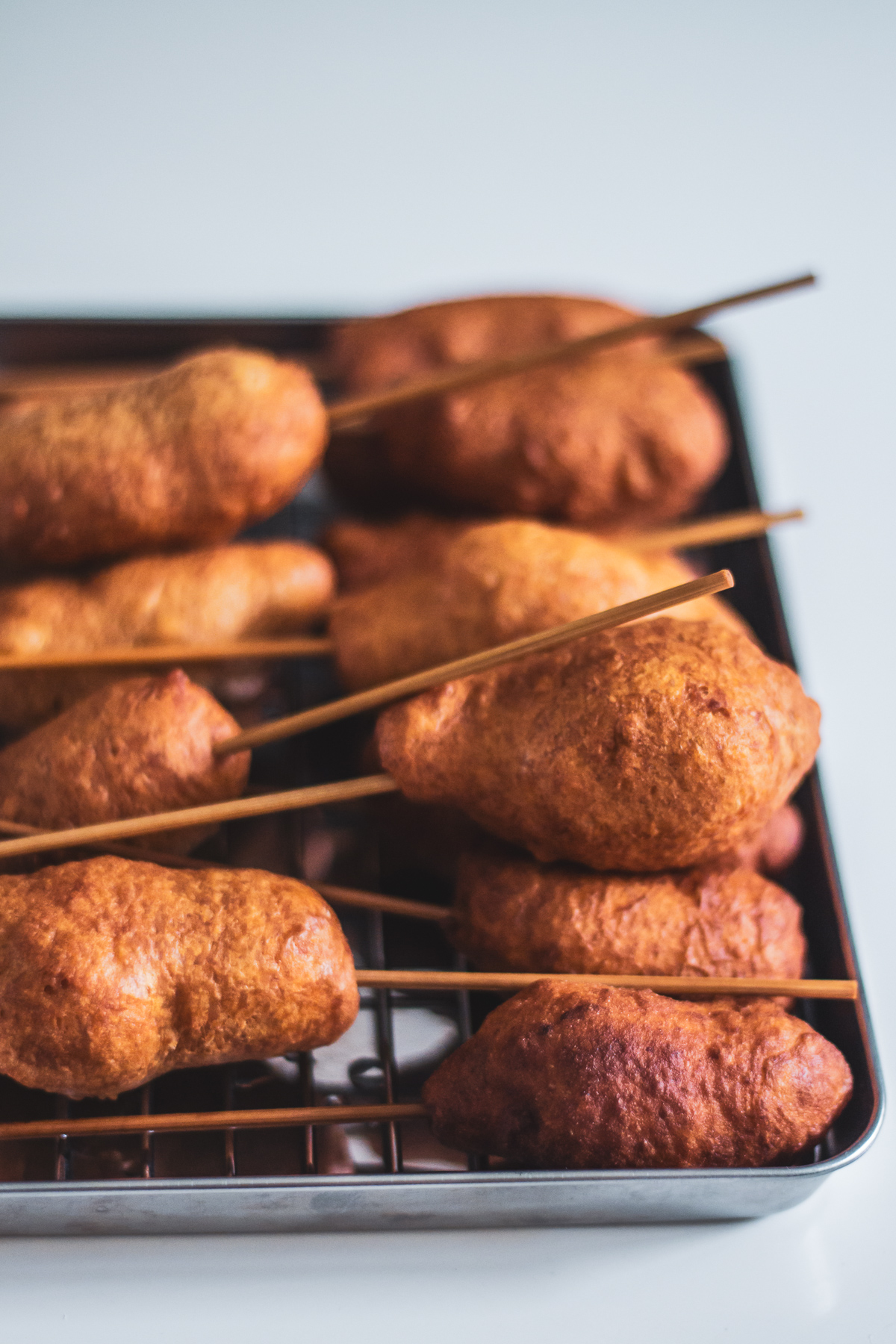 Now I was definitely a bit skeptical at the complicated mess involved in the making of a corn dog but boy, was I wrong. This is honestly one of the easiest things to make! All you need is a simple homemade cornbread batter and hot dogs on a stick. That's it! Throw them in a hot pot of oil for 1-2 minutes and they'll magically puff up into the perfect, most fluffy corn dog.

I immediately had 12 of these as soon as they hit the plate, leaving me to skip dinner. But hey, every bite was so worth it. Even Butters seemed to think so as he patiently stood by my side the entire time I was making this.
A quick-fix cornmeal batter coats the halved hot dogs, which are the perfect size for snacking or for packing in lunch boxes. For us, we get cocktails hotdog to save the time of preparing. When deep-frying it makes sure the oil is not too hot as your hotdog will get brunt in seconds. Turn off your fire and cool down your oil for a few minutes if you are frying in big batches as the temperature of the oil will keep on the increase.

While I bet that there won't be leftovers thus we always make more to freeze it. You can keep it in the freezer for up to a month. Heat it in the oven without un-freezing it. We heat it for 10 minutes at 270C.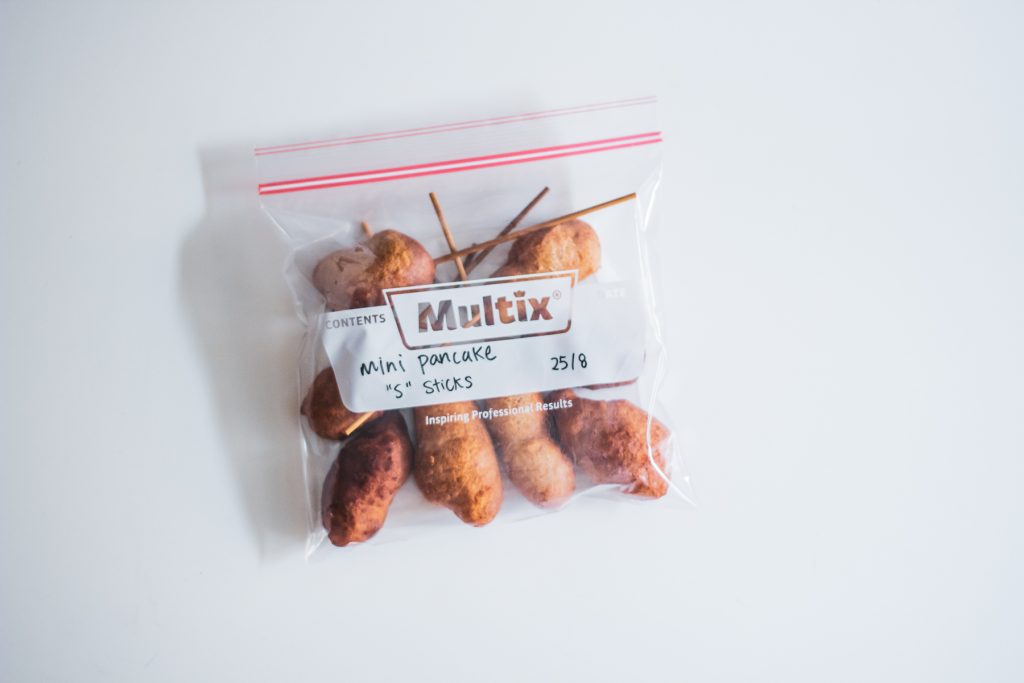 Craving more? If you give this recipe a try, let us know! Leave a comment, rate it (once you've tried it), and take a picture and tag it @leplaincanvas on Instagram! I'd love to see what you come up with. Keep the oil boiling and find more inspiration with additional deep-fried recipes.

xoxo, Joe