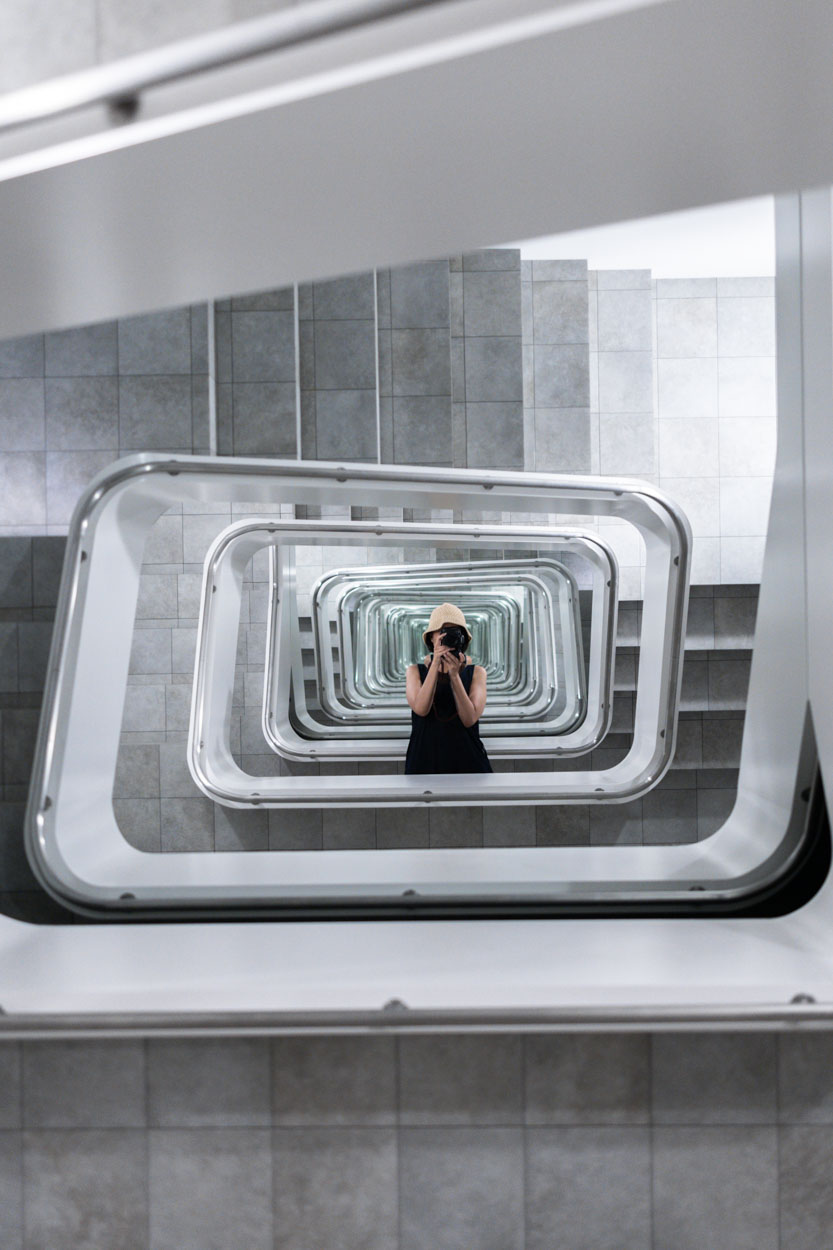 Its charm and beauty soon won my heart, making Kanazawa my second favourite city in Japan (Kyoto remains number one). My dearest friend lives there, which is one of the primary reasons for my affection for the place. A major attraction of Kanazawa is its modern art scene. There is a blend of traditional and modern architecture in this peaceful and quiet city.
KAMU, the art museum in Kanazawa City opened on June 21, 2020. In the beginning, it offered six spaces for people to enjoy art and explore the city, but now there are nine to ten spaces for people to enjoy art. In addition, the museum features works by renowned artists like Leandro Erlich, including his famous piece "INFINITE STAIRCASE." Another highlight is the "Lip Bar," which is adorned with lips, inspired by Daido Moriyama. In this museum, you can discover the charm of the city through art.
Within our visual journal, you could get a sneak preview of what you will experience on the tour so you can make your decision whether to spend 1 Day (¥2,000), 2 Days(¥2,500), or 3 Days (¥3,000) with us. YOu could purchase the ticket on the spot at the KAMU Center with the vending machine.
For me, I purchased a 1-day package starting from KAMU Center and travelled based on the map to KAMU SSRg, KAMU L, KAMU Black Black and ended with KAMU Sky. Along my way, I passed by KAMU tatami which was closed at the point of my trip.