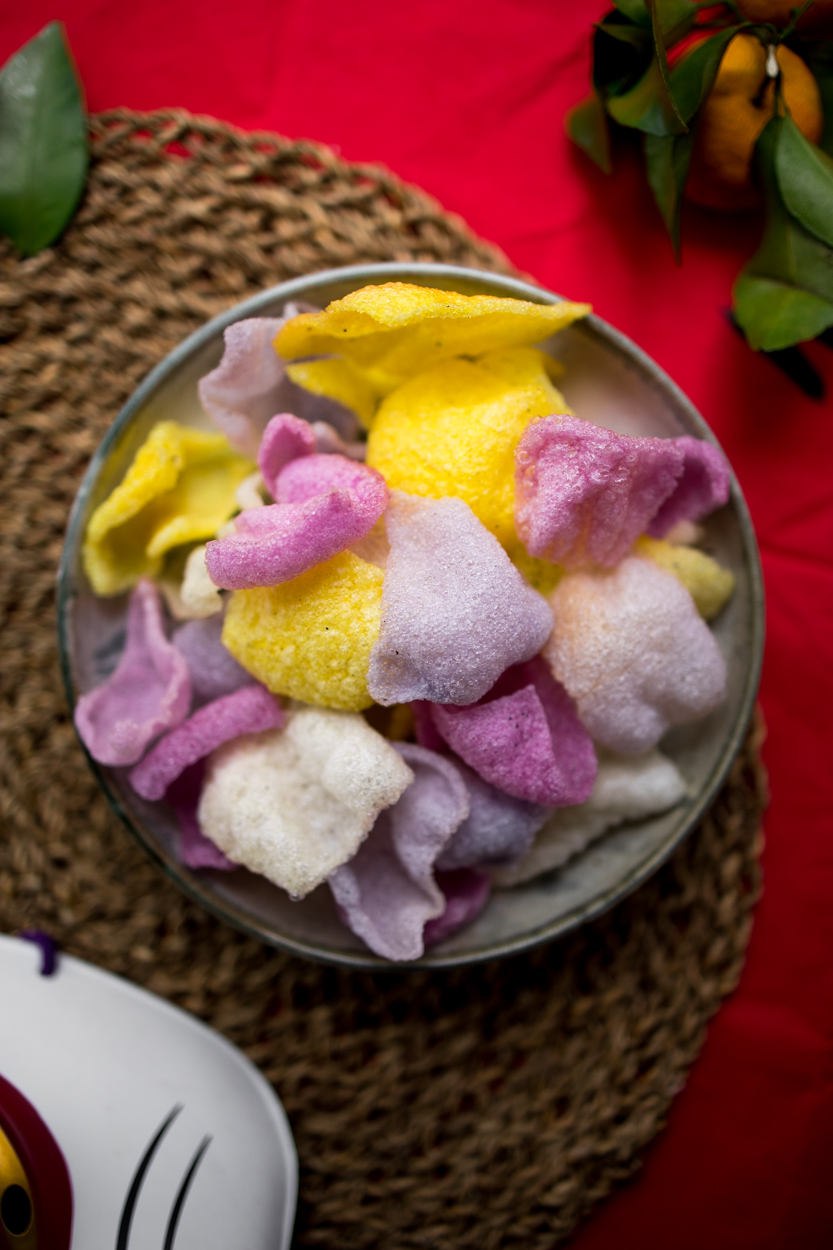 Chinese New Year is the time to reunite with relatives and friends. It is the season filled with food, family, fun. Nothing can bet the comfort of delicious food that pass down through traditions from many generation. Fried Prawn crackers (sometimes also referred to as "shrimp chips", cantonese "Ha Peen") is a colorful and signature snack for any Chinese New Year celebration. As a Cantonese family, we love to serve prawn crackers as it represent happiness and wishes individual laughter through the whole year.

Prawn crackers are deep fried and expand like a flower when dropped in hot oil. If you're worried about being tempted by calorie-filled Chinese New Year treats, then this fried vegetable cracker might be something you want to replace with the traditional prawn crackers.
Avoid Making Mistakes
Fried crackers were a fun treat, and we never missed the opportunity to see these prepared. A small little piece of plastic-like chip, but when dropped in oil, the magic happens, and they turn into the most delicious things any ages would love to eat. Frying crackers actually is simple yet difficult, it required lots of patience and controlling the heat of the oil.

We do not recommend it to put a lot at one go as you can see that it will burn off easily, we suggest to put a few pieces at one go.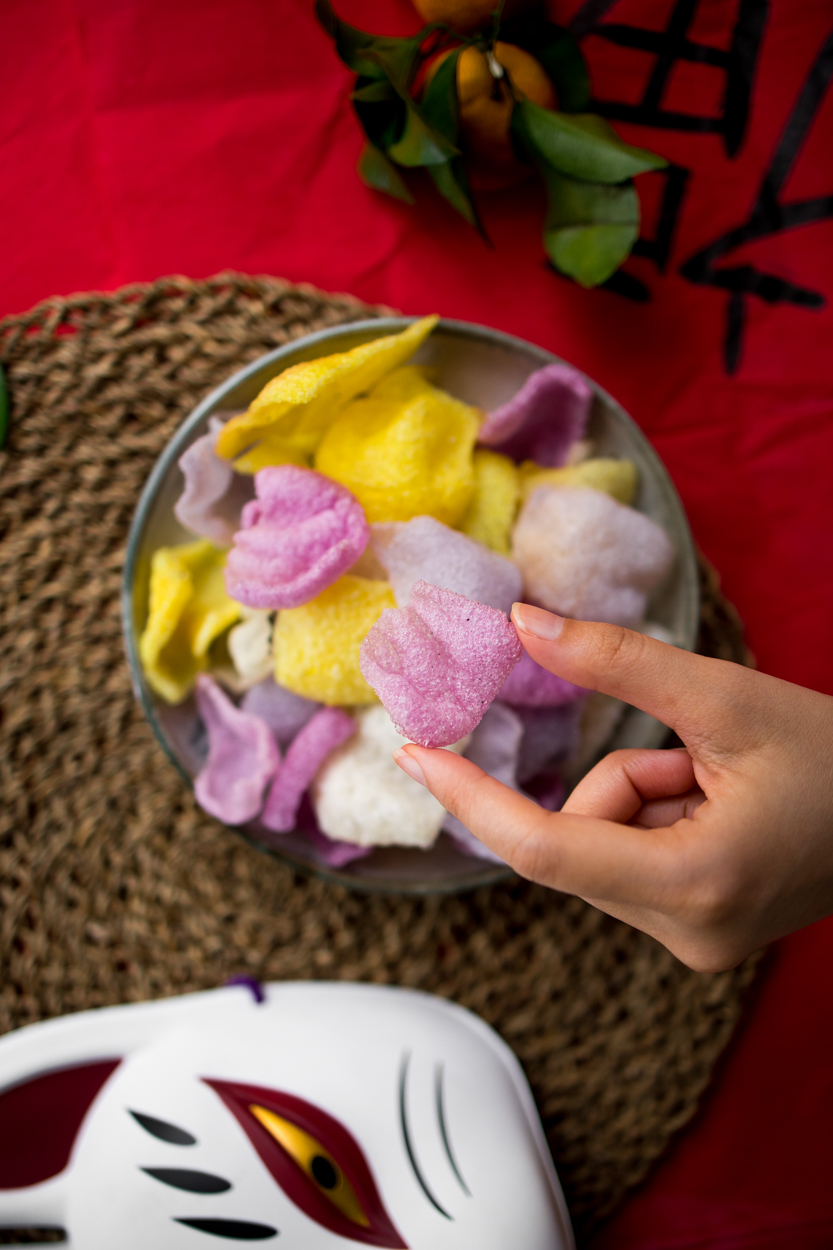 Happy New Year everyone! We all hope you have a great time celebrating with family and friends.
xoxo, Angela