Bon Appetit featured three "cheese balls" back in October and from the moment that we saw them, we knew we would try at least one of them. They all looked appealing, but when we saw "Green Goddess" our decision was made.
We were tired of the same 'ole cheese platter…wait, I'm never tired of a cheese platter, rather, we were wanting to round out a cheese platter display when we came across this winning recipe moments before Thanksgiving. We all gave thanks for each other and for cheese and, because this pistachio-crusted spread was a smash hit, you can make it for Christmas. Either your family will be gracious or starving, but this appetizer nod to the Seventies disappeared as fast as shag haircuts.
It's easy because you pulse the ingredients together in one machine and the do-ahead potential means having time watching my favourite drama.

The ingredients should be at room temperature and you'll need to refrigerate the cheese for at least three hours after mixing, so plan preparation ahead of time. It's the perfect do-ahead appetizer, leaving just the nut coating until game-time. Using just a food processor for combining, you save the time of chopping watercress and herbs and for clean-up.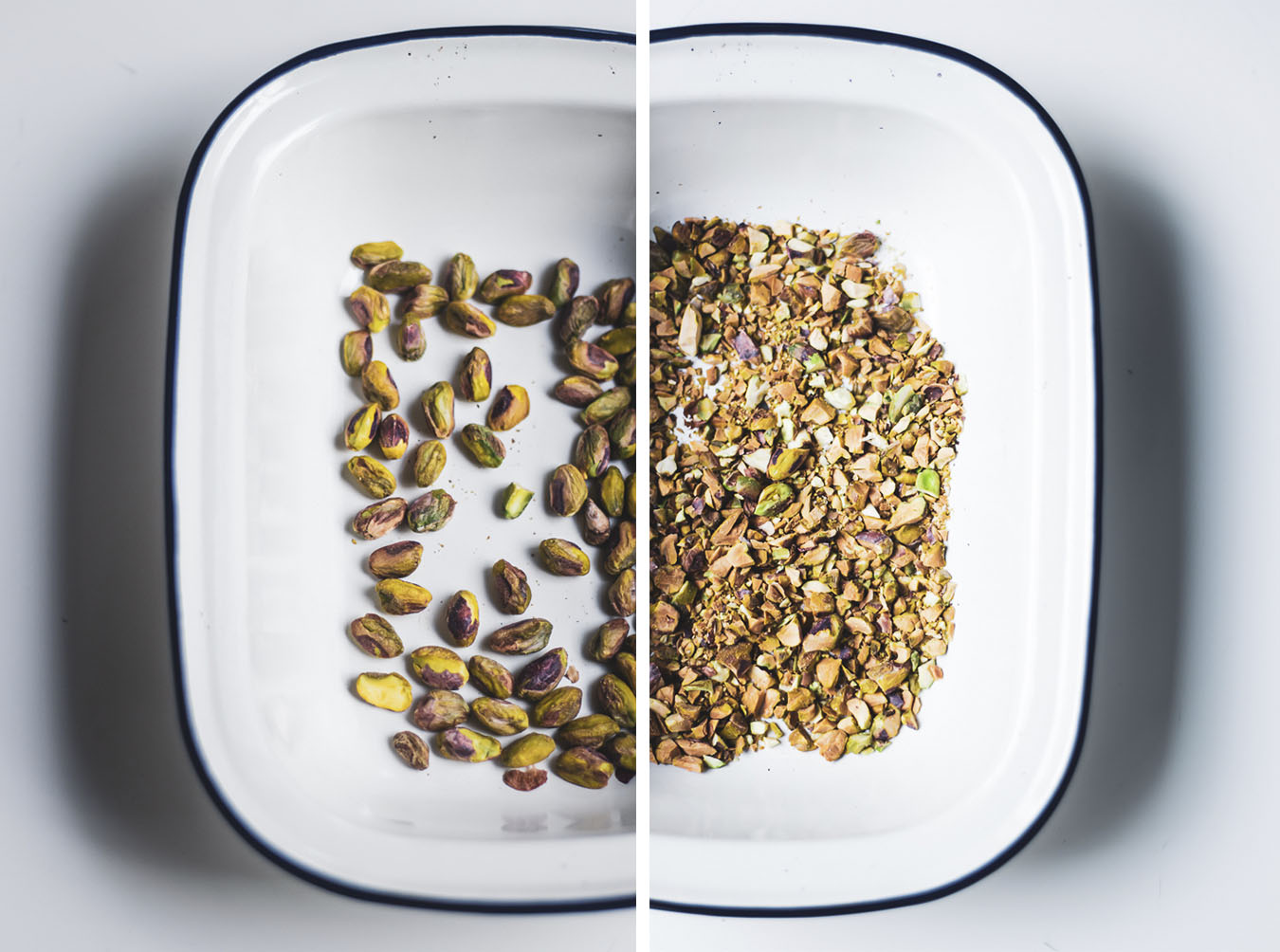 Ingredients |
4 ounces cream cheese, room temperature
4 ounces goat cheese, room temperature
2 tablespoons unsalted butter, room temperature
1/2 cup mixed tender herb leaves (such as mint, parsley, tarragon and/or cilantro)
2 tablespoons chopped fresh chives
Kosher salt
¾ cup pistachios, toasted, chopped
Crackers (for serving)
Method |

Process cream cheese, goat cheese, and butter in a food processor until smooth. Pulse in herbs, and chives; season with salt. Scrape mixture into a small plastic wrap–lined bowl; gather plastic around cheese, using your hands to shape into a ball. Chill until firm, 3–12 hours.
Just before serving, unwrap cheese ball and roll in pistachios. Serve with crackers.
Take a photo of your version, send us an email, tag us on Instagram, tweet us, anything. We love to see you trying out our recipe!

xoxo, Joe