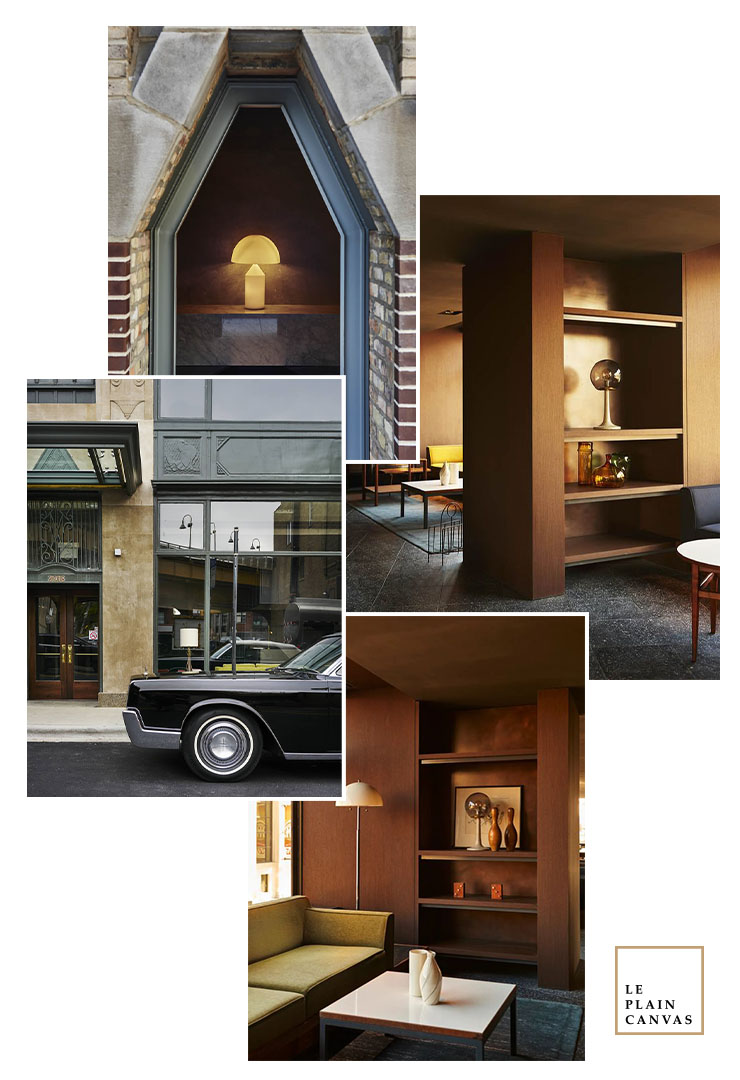 Housed in a historic Art Deco tower, The Robey might be exactly what you'd expect from a design-centric landmark hotel in a hip neighborhood—but that doesn't make it any less appealing. Its 69 guest rooms are decorated with a minimalist blend of mid-century modern and industrial furnishings; the color scheme is an Edward Hopper-inspired palette of dark gray, burgundy, and cream; and the sparse, white bathrooms boast Le Labo products and denim bathrobes.

The common spaces include a French-American café on the second floor, a rooftop cocktail bar, and a soon-to-open Cabana Club with a terrace pool. At The Hollander, which is billed as a high-end hostel, the aesthetic is similar—albeit somewhat sparser—and there's an airy coffee shop on the ground floor.

We had fallen in love with this place, have you?
xoxo, Joe
Credit | All shots used on the mood board via our Pinterest boards.