There really is nothing quite like a carefree Saturday evening with the sun shining, and nothing much planned for the day except a trip to the beach! When I was younger I probably looked for every opportunity to visit the beach to experience the sunshine and sand. Maybe I can build a sand castle or pick up some seashells. But there are no seashells on any of the Singapore beaches. All we have is sand, seaweed and people but stunning beaches never stop us from visiting them.
We do like to visit the beach on weekdays or Saturdays afternoon. Taking a break from all the work we have, packed all the equipment and food that we need and off we go to the beach. However, we do recommend a hearty lunch before setting off. Even though we prepared lots of food, we got so hungry when we are under the hot sun.
After a few tries to the beach, we are used to what to bring and avoid bringing for the trip. Can't wait to share with you on how we prepare for our beach day. From the gadget needed for the trip to food to bring. Although we like the beach and sun, but we are not the bikini girls like many. Thus we always tend to dress in our most comfy yet stylish clothes. Let us know what's your favourite way to dress up for the beach.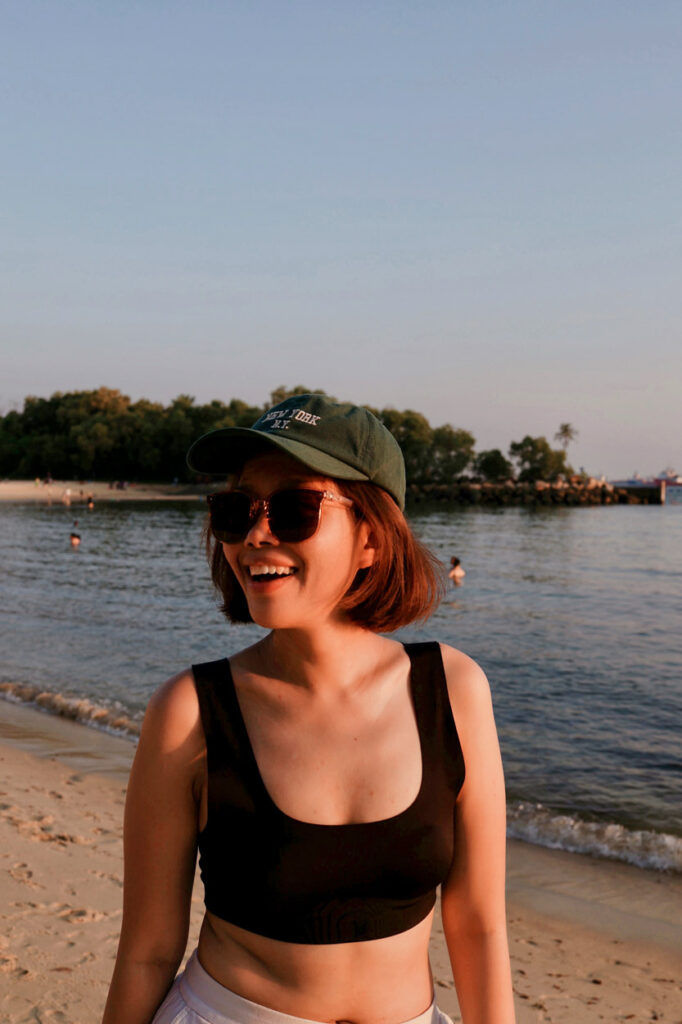 Even though it was always crowded at the beach, but lying down listening to the waves of the sea. The noise of the surrounding become quiet and we could lay on the sand all day. While the monsoon season is around the corner, we can't wait to visit the beach more often before it gets wetter.
xoxo, Joe