Tomatoes tend to make the most of the warm weather, with a peak season that begins in July and lasts well into the fall, when the frost comes. As one of the most popular garden vegetables, many people have realized you can usually taste the difference between a fresh tomato and a commercially-grown one.

If you have a lot of these little red gems on-hand, you'll want to know how to make sun-dried tomatoes in the oven. It's a great way to make them last longer and add flavour to so many dishes. But don't be intimidated — making this homemade sun-dried tomato recipe is surprisingly simple!

You can make batch after batch of these oven-dried tomatoes, and have loved tossing them in everything from salads to soups, pasta, pizzas, frittatas, sandwiches, biscuits, pestos and more. We've also found that — if you happen to make an extra batch while you're at it — people love receiving these little gems as summertime gifts. And if you pop a freshly-dried batch in the freezer, they can keep there for up to 3 months! Let us get started now!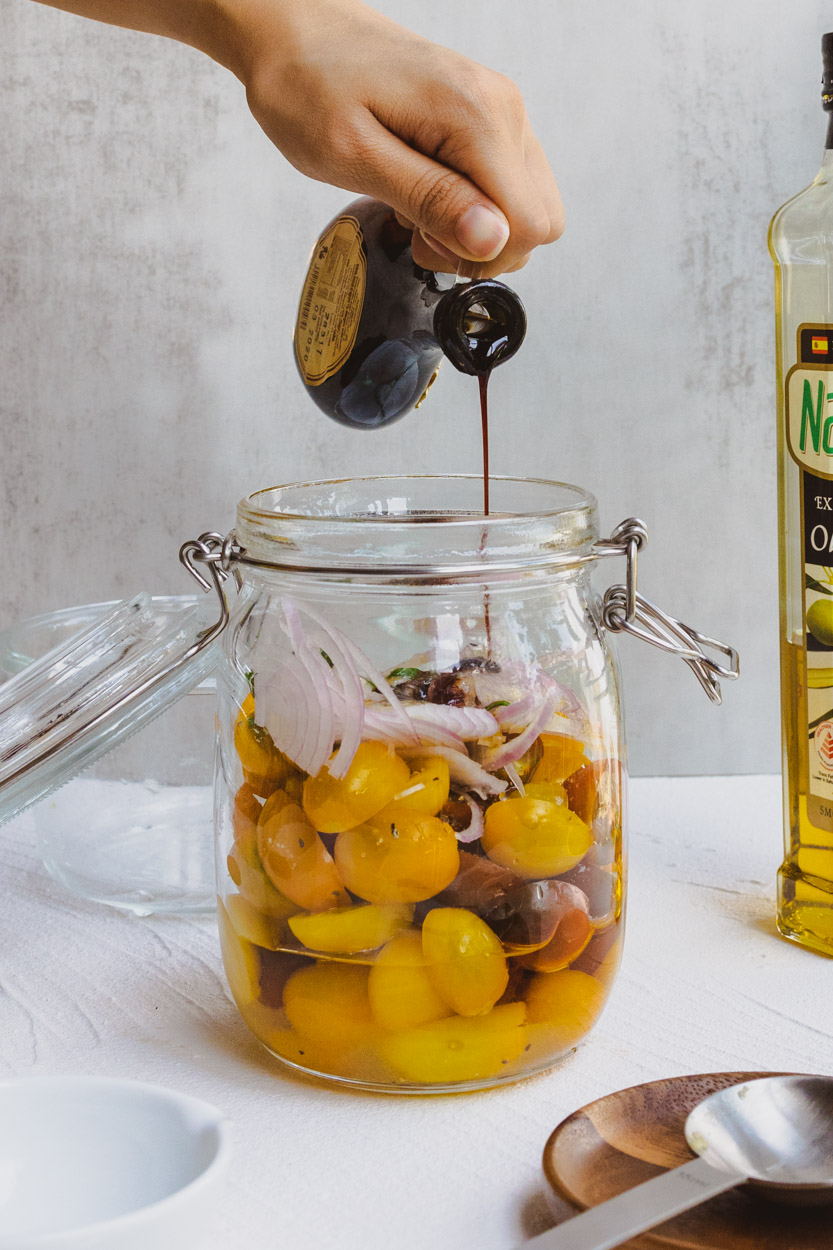 This Marinated Tomatoes will be the perfect side dish for the tiring weekend. We probably won't be stopping anytime soon because it's convenient, low maintenance, and juicy and delicious. If you're fancy enough to have side dishes right now, don't let me stop you from making marinated tomatoes and eating them as a side.

The extent of our "cooking" on a daily basis is soaking tomatoes in garlic, salt, olive oil, lemon juice, and herbs for a little while. Using marinated tomatoes, you can create the illusion that you have cooked something wonderful, when in fact you have just been enjoying the nice weather instead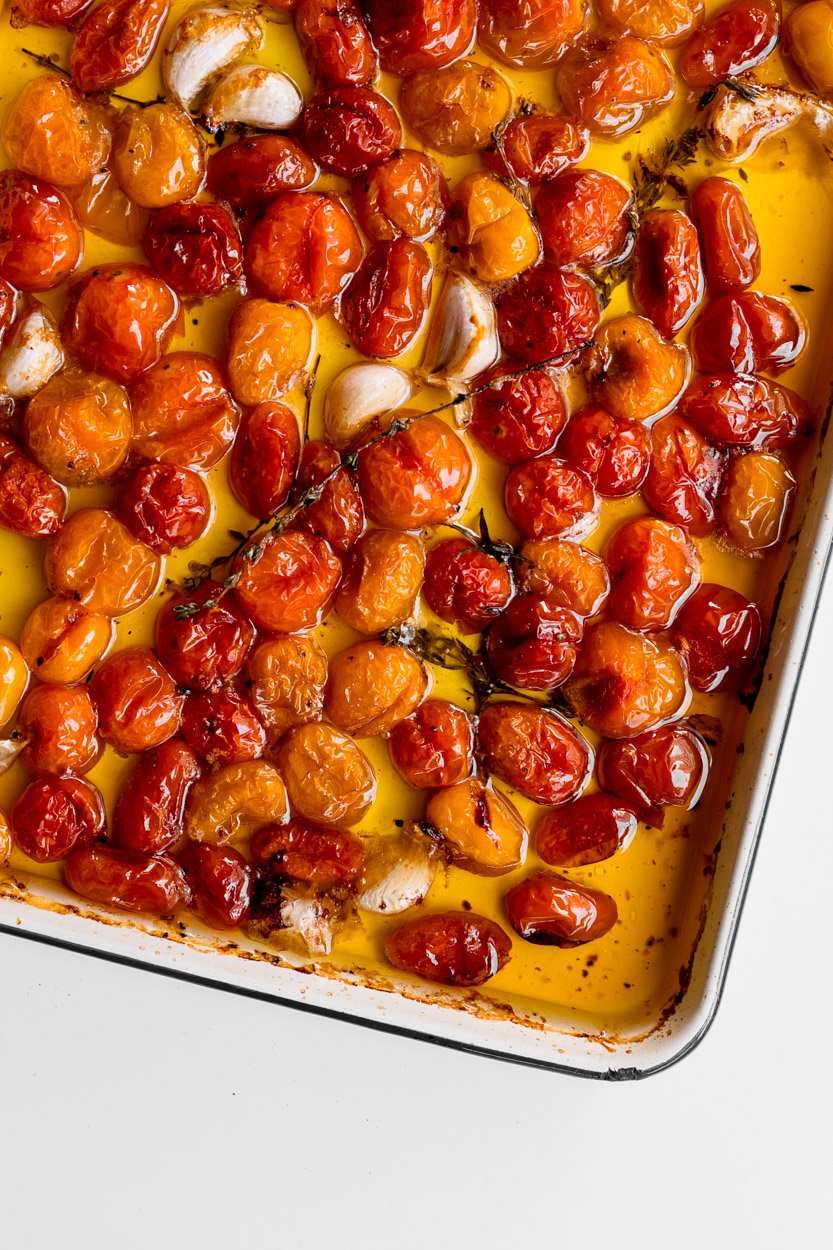 Tomatoes Confits are the sweetest, meltiest, most delicious tomato recipe. Garlicky, soft, juicy, and packed with thyme flavour, tomatoes made this way can literally elevate any kind of meal. Perfect as an appetizer, on bread, bruschetta, or on top of freshly baked rosemary focaccia bread. These confit tomatoes are even great on pasta, or with pan-fried tofu. The key to the dish is ripe cherry tomatoes but more importantly, the extra virgin olive oil. Luscious sweet tomatoes and creamy buttery garlic are slowly cooked to perfection and packed with tons of flavour.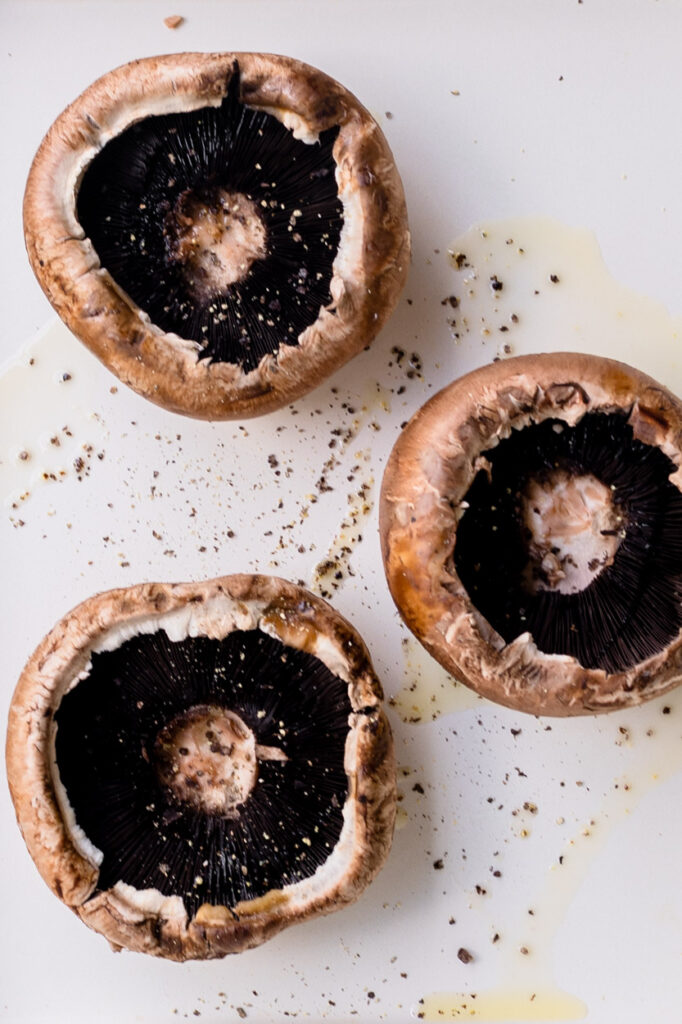 Using the Cherry Tomatoes Confit, you are able to use them in different dishes. One of those is this Stuffed Portobello Mushroom, the tomatoes confit are stuffed together with veggies and cheese, making for a great appetizer that's perfect for all occasions. A great and delicious way for stuffing big mushrooms, simple to make and always a crowd favourite! We know that not all are a fan of mushrooms, but personally, it is our favourite as it is versatile in cooking.
If you have prepared the cherry tomato confit ahead and store them in the fridge for later use. All you need for this recipe is 10 minutes. Here, we're tossing cooked pasta with slow-roasted tomato confit and chopped fresh basil. You could also heat the tomato confit in your pan with some garlic for extra deep flavour.
Seasoning is key with this recipe. You need to season the tomatoes before they go into the oven, and you need to season the pasta water. Once you combine the two, you need to check for seasoning again. We found that we needed to add a couple more pinches of salt to really make the flavours pop.

If you want to try something more complex you could also give Roasted Tomato Pesto Chorizo Pasta a try, the combination of tomatoes, pesto and chorizo is a perfect match.
If you have read our 10 Easy Summer Salad posts you will surely spot this salad – Mixed Tomato Feta Salad. This salad is like a fattoush, but without the cucumbers. It's like Panzanella, without the giant croutons. It's a Greek salad without the grape leaves. It's got all sizes of beautiful tomatoes cut into attractive halves and wedges.

It's got a fragrant dressing built on za'atar, the Middle Eastern dry spice made with sesame seeds and thyme and sumac and other things depending on who made it or where you got it. It's got a little lemon to dial up the natural acidity of the tomatoes, honey to amplify their sweetness, and garlic to coax out their savoury flavours. It has it all.
Tomatoes, brie and bread are something you will see in our kitchen, they may consider a staple to us. Thus we decided to grab all these ingredients and create a toast for a lazy afternoon. So you see, it's clear we all need this toast in our lives today. We are hoping that you all have these ingredients on hand so that you can make this toast for lunch, as a snack or even for dinner.
While we like to eat tomatoes as a whole, we also like making them into sauces. And when it comes to tomato sauce, we love matching it with seafood like mussels, prawns and clams. Caramelized onion adds a subtle sweetness, fresh tomatoes add tanginess, while citrus rocket pesto (which is optional) kicks up the flavour by adding the perfect amount of heat and heartiness. Serve this with crusty bread to mop up all the juices, this is the perfect dinner. If opting for gluten-free, try adding cannellini beans for a little extra heartiness instead of the bread.
Lastly, Burrata with Peach and Cherry Tomatoes Salad is bursting at the seams with fresh peach, creamy burrata, and juicy tomatoes. Although it looks like it can be served as the fanciest restaurant, it actually takes only 15 minutes to prepare. Whip it up for your next gathering and watch your guests' eyes widen!