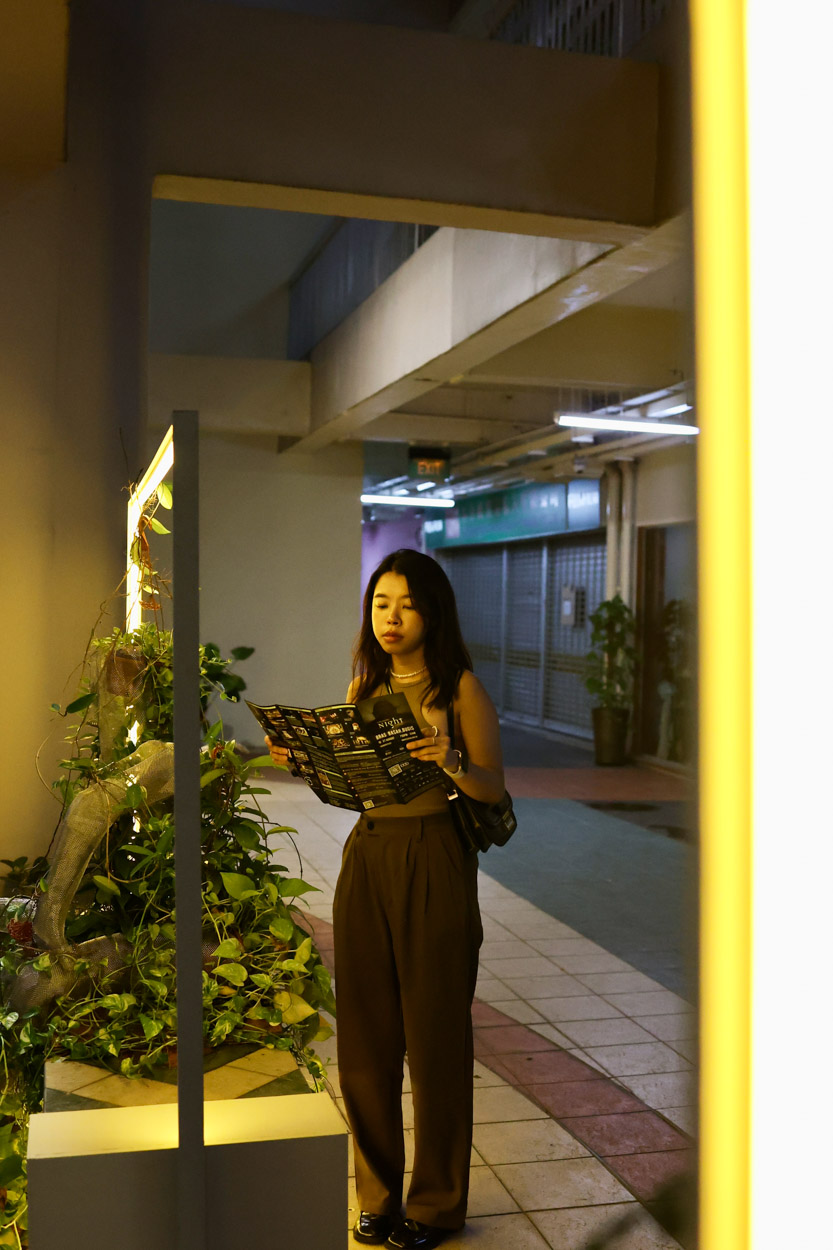 Singapore Night Festival returns after two years of hiatus. A long-awaited event that Joe and I are both looking forward to attending. Joe and I both have a lot of editing to do while busy with our work, so this visual journal post will probably come later. Because the event occurred during the rainy season, we were unable to visit all the locations. There is a wide spread of various locations for the event this year. We decided to compile our favorite ones in this post.

Let's start with one of our favorites – NOCTURNE: Conversations with Waterloo is influenced by the feeling of wanting in on a conversation you've overheard. Along some benches sits 2 statues made of wire, capturing mid-conversation moments that we joined in on for a fun snap. We love the yellow light frame, which acts like a photo frame for the pictures.

Moving on to the Bugis area we spot the Terrarium which was located in the National Design Centre. The indoor exhibit was wonderfully air-conditioned, for a respite from all that walking, and it had a hint of whimsicality – a must-have for any stellar exhibit in our books. We love the light show showing how the cute otter "conque" our city Singapore. Down to the road, we found Glitches of You by Amanda Tan featuring glitch art projected onto the Stamford Clock Tower. The Night Festival 2022 this year covers lots of areas, from City Hall to Bugis to Plaza Singapura. Thus we missed our chance to visit An Ocean Without The Anchor by Speak Cryptic and Paddy Fields by FARM located toward City Hall.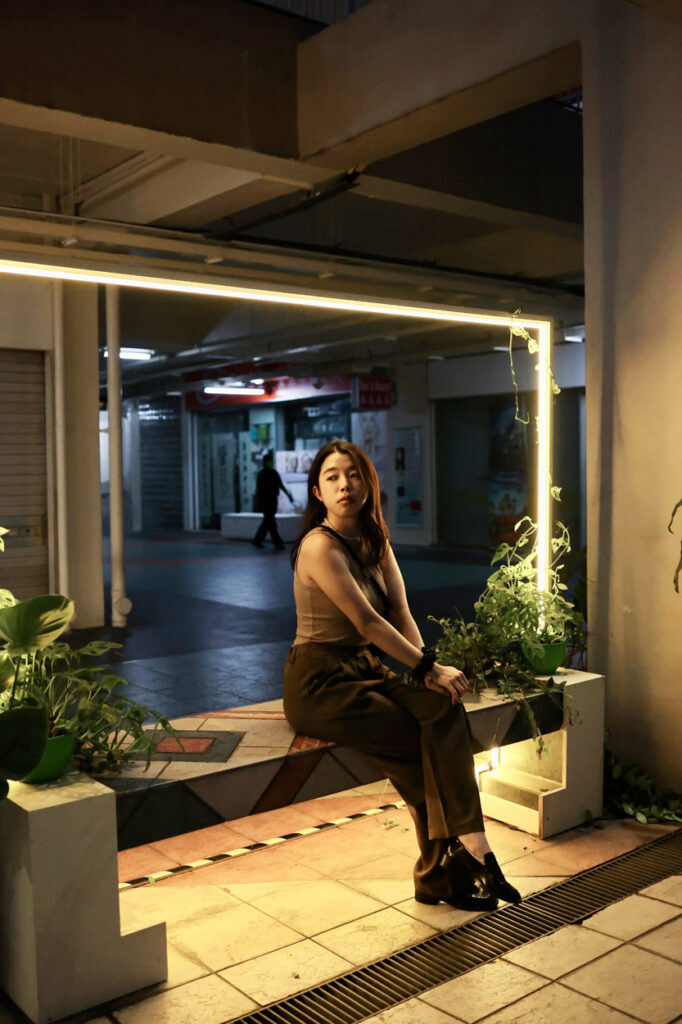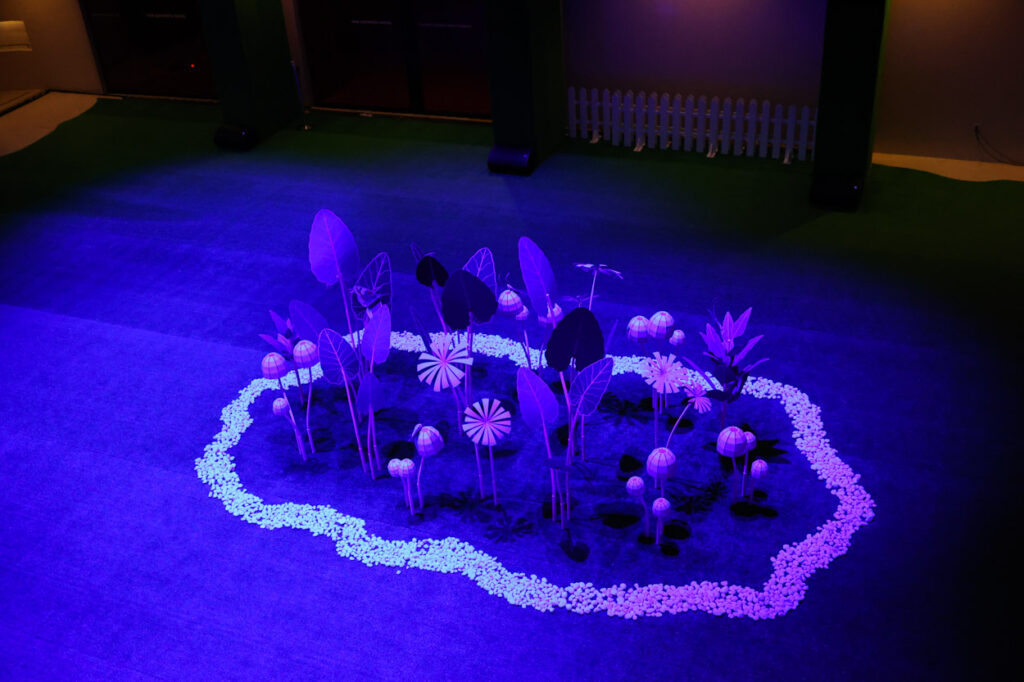 While the Peranakan Museum is under construction now, the Armenian Church district is still as busy like past years. Two of the exhibition that caught our eye was the PALIMPSEST by William Chan and Brandon Tay and Latent (BBB edition) by Chok Si Xuan. Walking down the street makes us recap back the past exhibition throughout the years. Making us realize how many of the small exhibitions by the Singapore Night Festival impact our lives. Every small corner is filled with interesting memories and experiences.

This year's festival also covers up Fort Caning Hill, walking toward the Park and down to the National Museum of Singapore, we visited the must-watch mural light show. This year it features a visual narrative of Singapore's origins and history dating back to the 14th century – Stories from Forbidden Hill.

Ending our night at the SMU Greens with this engaging installation Fēcundus by Twardzik Ching Chor Leng. We have fun with these inflatables that represent rice kernels. One little fun fact about the installation stems from the meaning of Bras Basah, which means "wet rice".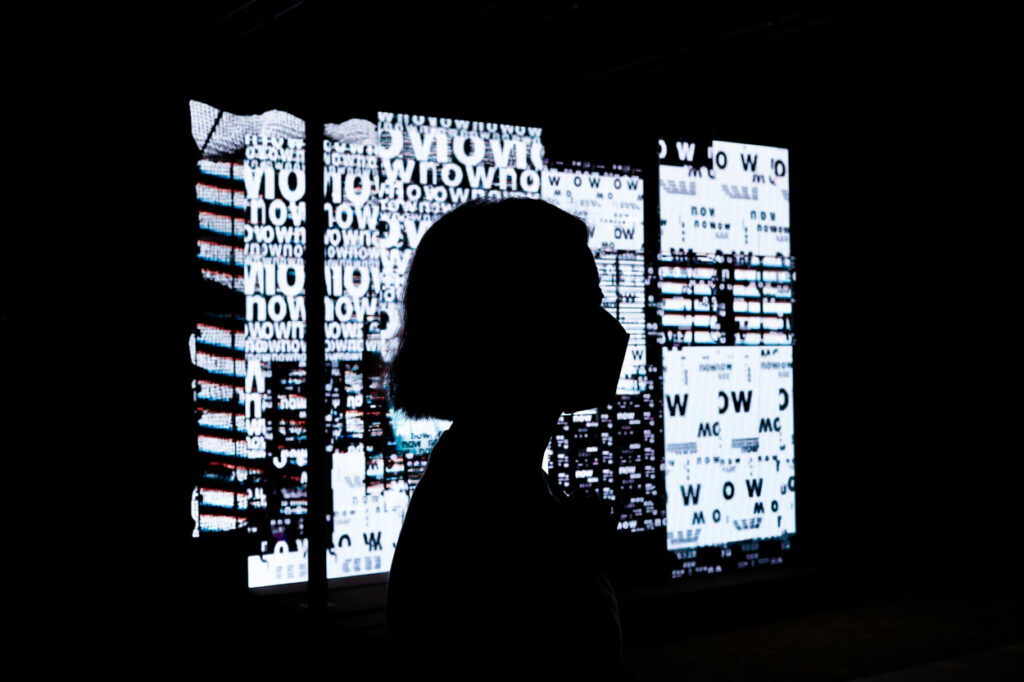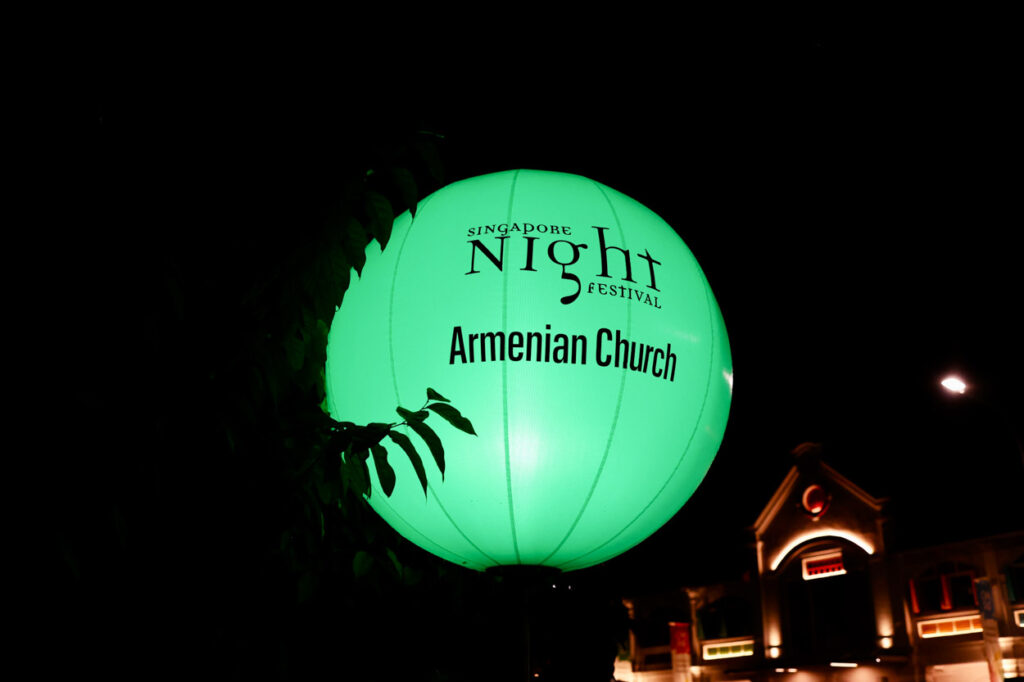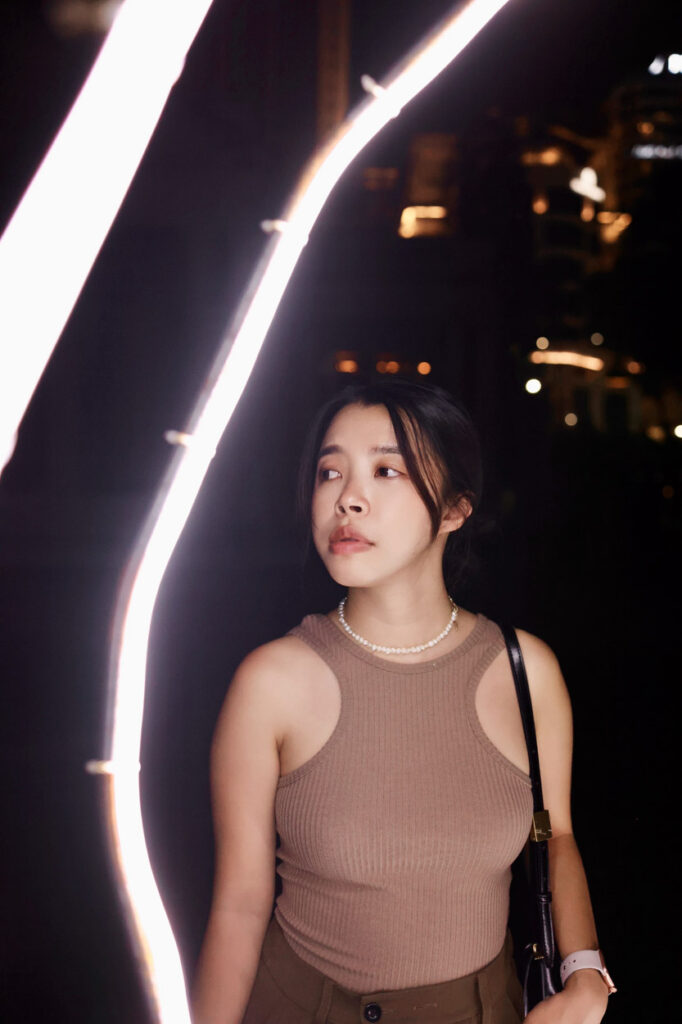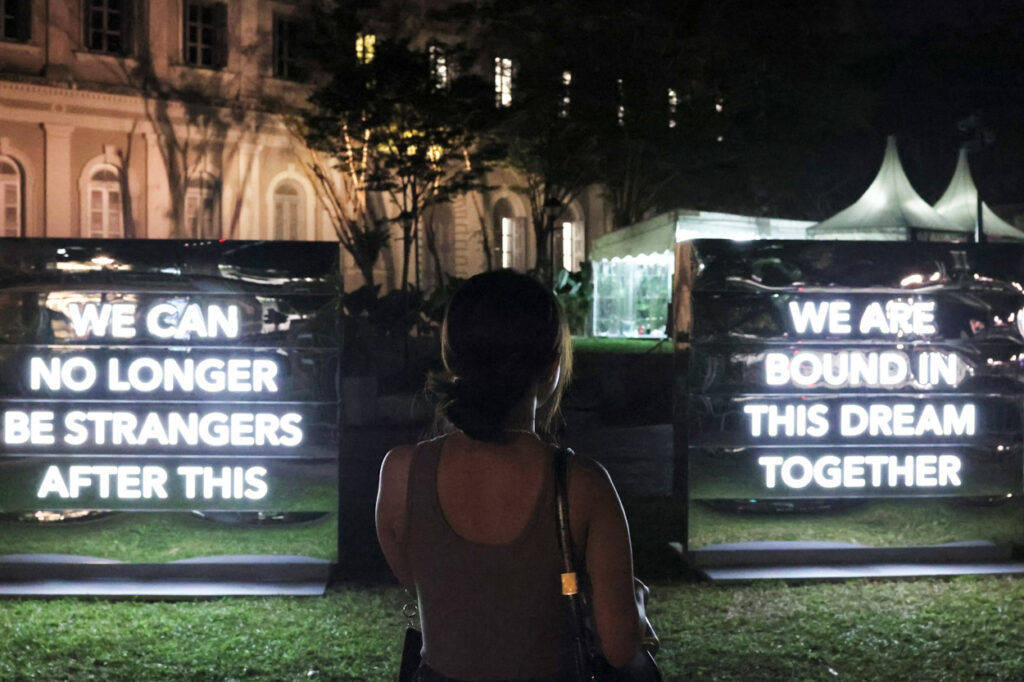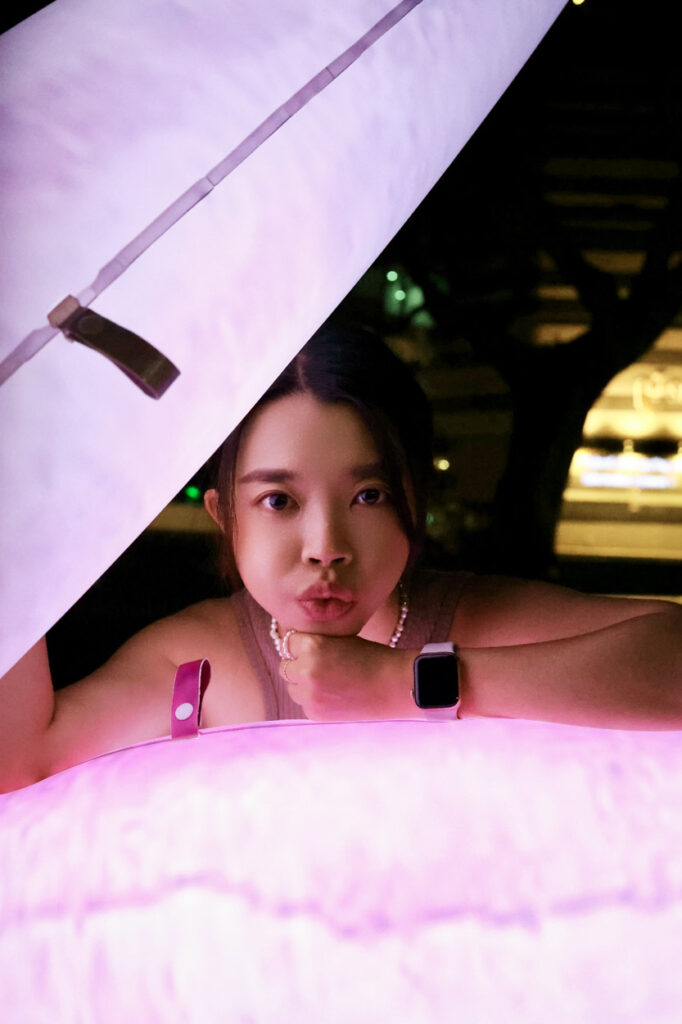 Our evenings can be filled with the "usual dinner and Netflix" but, this August, we brighten up our night with colorful and interactive art installations at the Singapore Night Festival 2022. Although it is not our favorite among all the years it is a great time to spend our night there.

xoxo, Joe