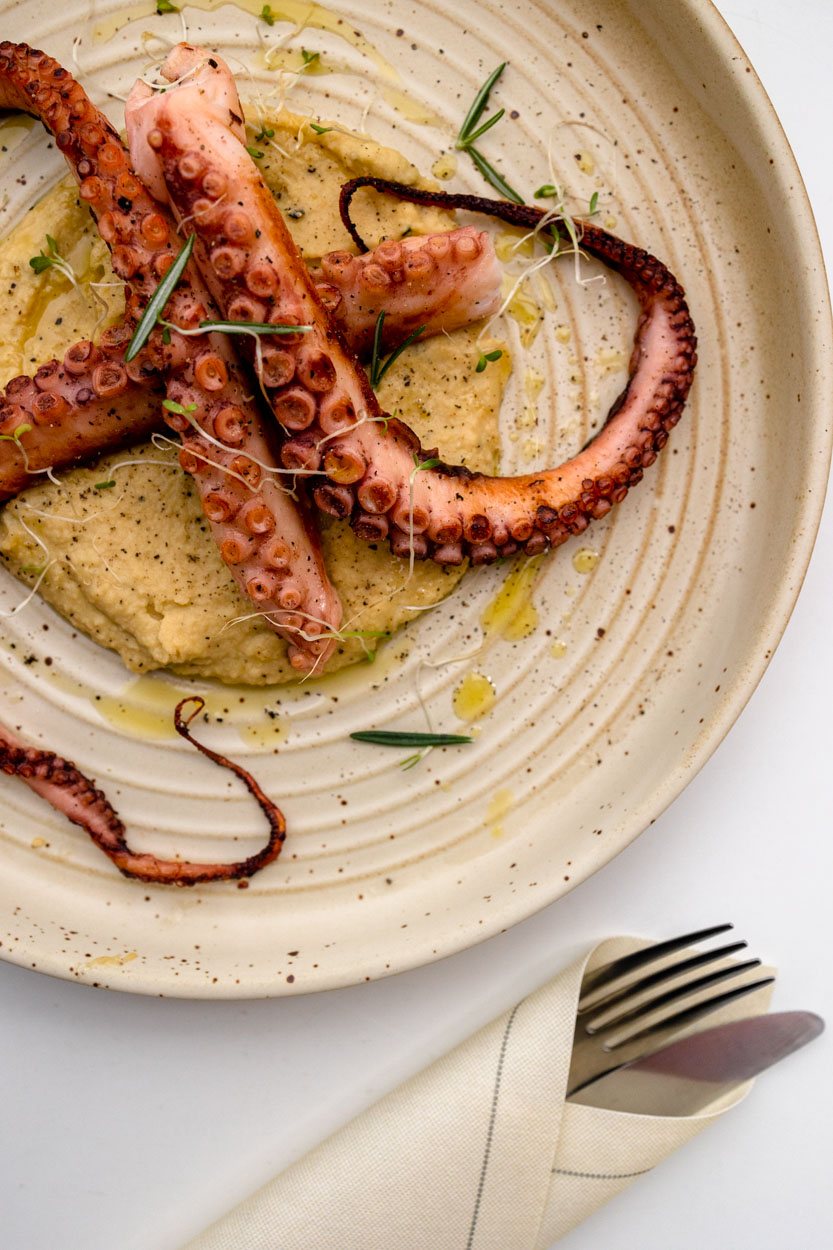 When it comes to octopus dishes, it is always the most expensive seafood you can see in restaurants. It always looks fancy and difficult to make, thus they always make us scared to create them. Finally, we give it a try it may look like a fancy meal, but this Grilled Octopus with Chickpea Puree is much easier than you thought.
How to Make Grilled Octopus?
You can buy fresh, raw and uncooked octopus or boiled octopus that has been cooked. As octopuses are naturally briny, you don't need a lot of ingredients. All you need are great olive oil and basic seasonings. A few minutes on the grill and you're done! Not to mention the chickpeas puree will help you to complete the flavour of the octopus.
If the Octopus is Raw
If you are lucky enough to get a raw octopus you will need to steam it before grilling it. Steaming it will allow the juice of the octopus to store in the fresh, as grilling or boiling it immediately will allow the octopus to lose its juice before you grill it. 1) In a steamer, place the marinated octopus in a bowl and steam it for 10 minutes till it is slightly curled up. 2) In a pan, drizzle it with 2 rounds of olive oil, and grilled the octopus till slightly browned at 3 minutes for each side.

If the Octopus is Boiled
If you want a fast meal, it is great for you to get octopus that is already boiled, while it has less flavour compared to the raw octopus, it is a great option when you want to have a quick meal. Not to mention you can store them longer. All you need is to drizzle the pan with 2 rounds of olive oil, and grilled the octopus till slightly browned at 3 minutes for each side.
How to make Chickpeas Puree?
Chickpeas puree is like a runny version of hummus one of our favourite dips. The basic ingredients for the hummus are chickpeas, garlic, olive oil and tahini. But for the chickpeas puree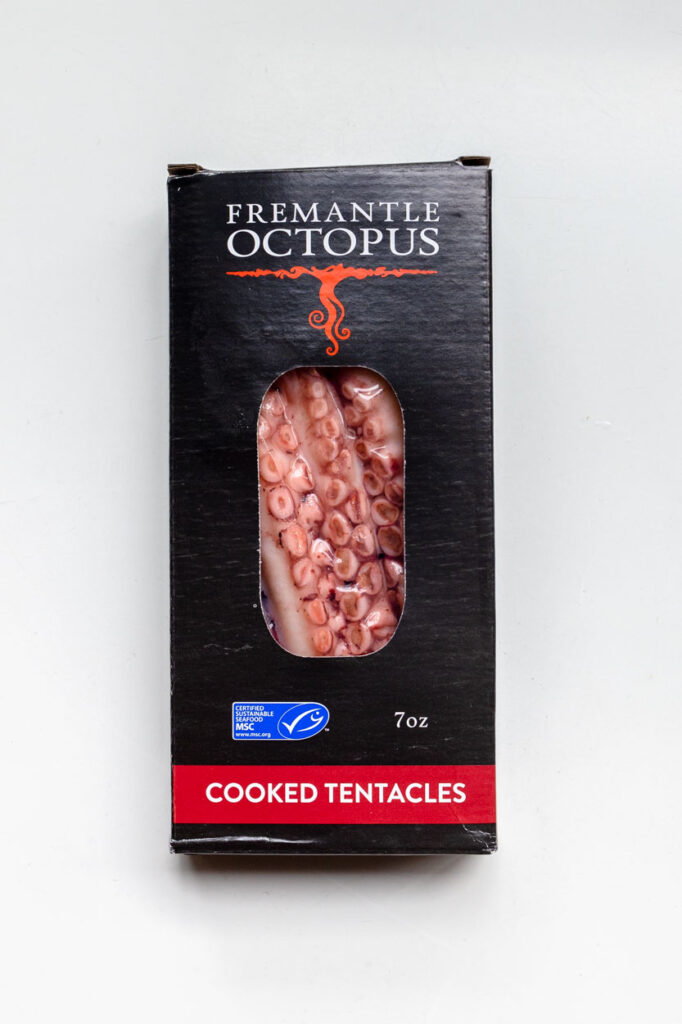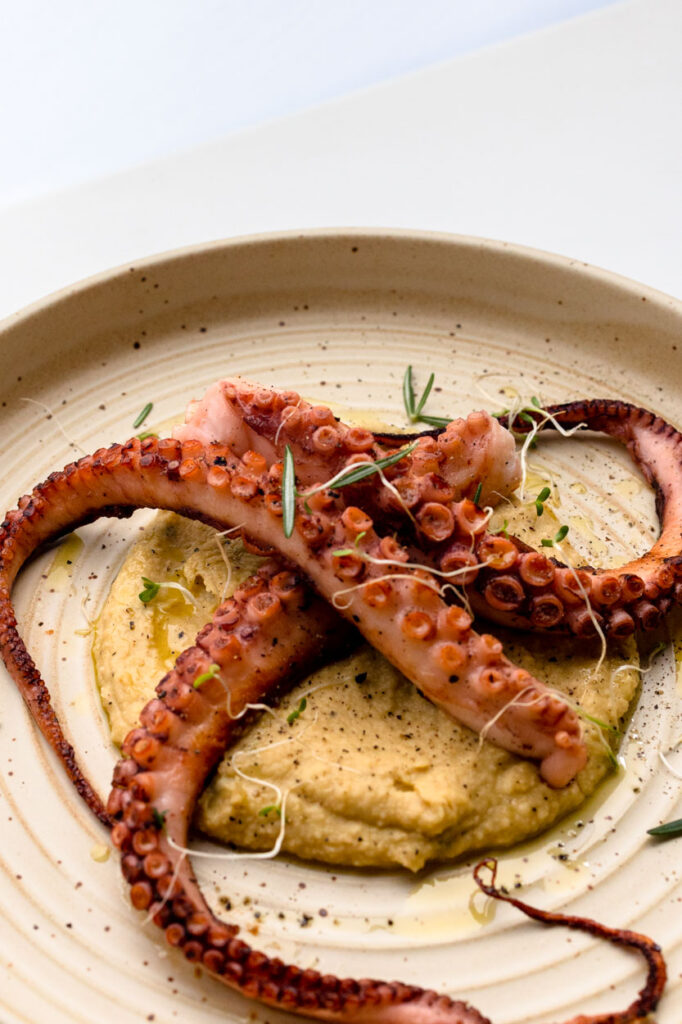 How To Grill Octopus Without Boiling?
If you are lucky to get fresh octopus, you just need to grill them on direct heat for a total of a few minutes on both sides. As soon as the tentacles or limbs curl up and the flesh turns white or opaque in colour, they are cooked. Do not over grilled or they will turn rubbery and chewy. Perfectly grilled octopus should be tender to the bite and juicy.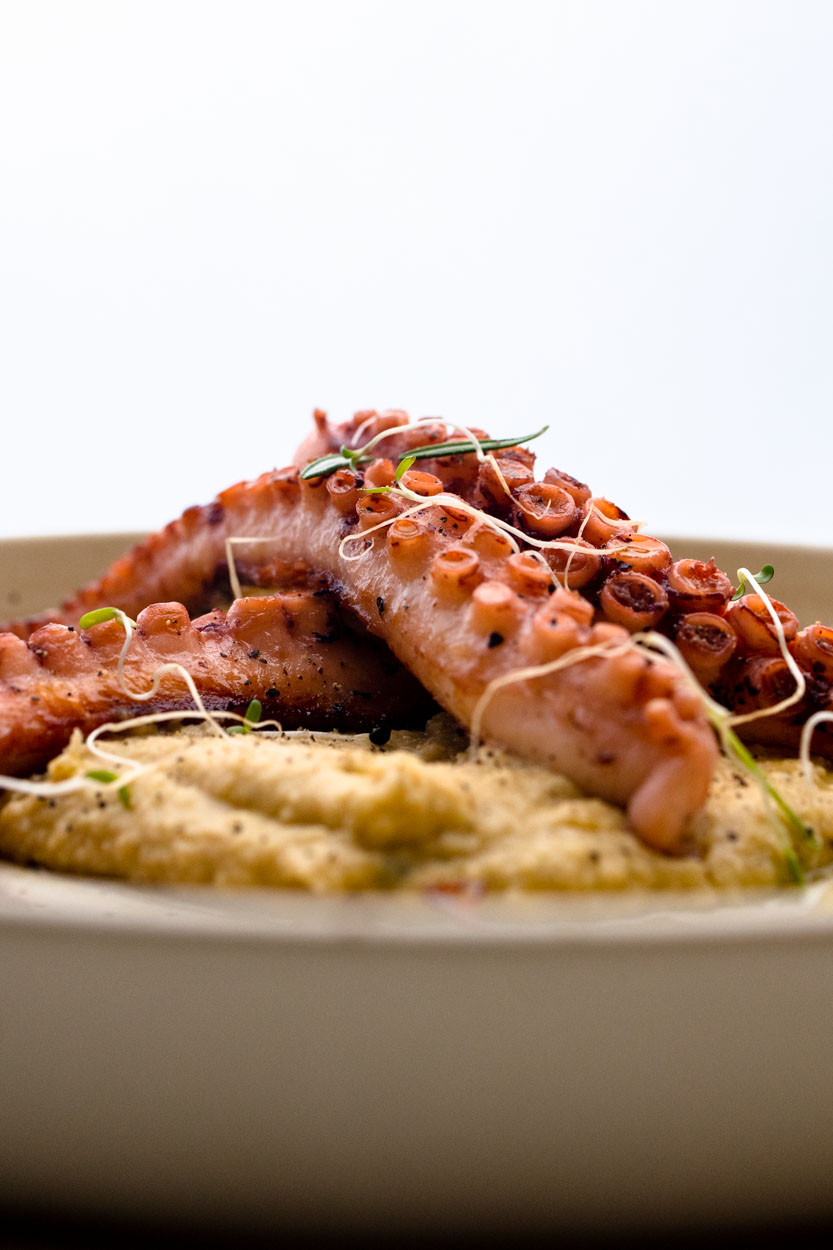 If you try this recipe please tag #byplaincanvas on Instagram or Twitter. We love to see your photos of our recipes! Also, follow us on Instagram to keep up on what we're cooking up.

xoxo, Joe