This Green Goddess Hummus recipe is the smoothest and creamiest hummus recipe we've ever made! And the flavor unbelievably delicious! Perfect for pita chips and veggies, or use it as a spread on your favorite deli-style turkey or veggie sandwich.

We definitely questioned my green goddess concept while we were tossing expensive packets of fresh tarragon and chives into my cart at the grocery store, but this hummus proved its worth. That said, feel free to hold off on this hummus until your herb garden is in full swing, or change up the herbs to cut costs.

This Green Goddess Hummus dip is the perfect snack any day at any time! Who could resist?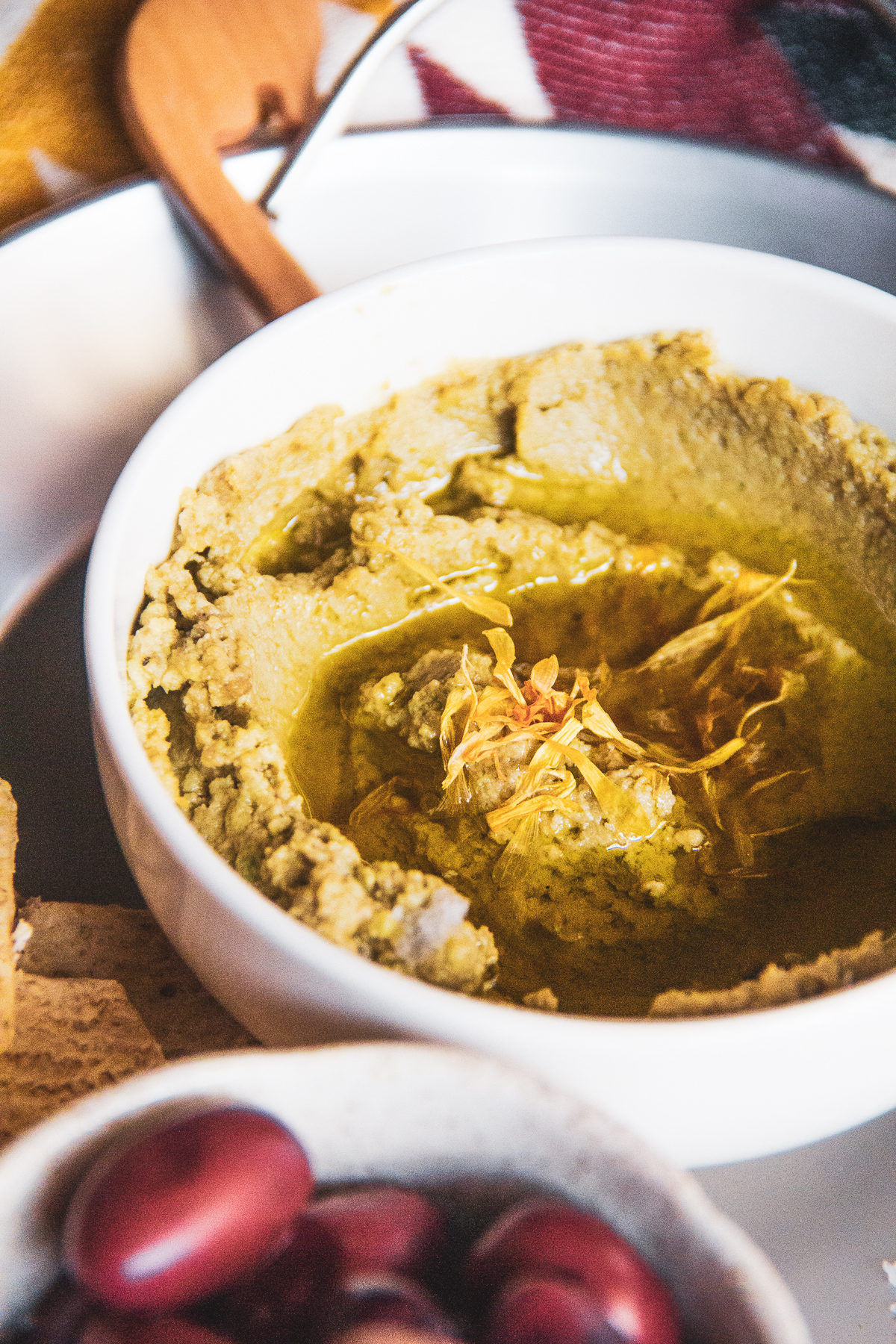 Here's how we want to get part of my veggie intake for the day! My whole family loved this hummus recipe and that's saying something, I hated hummus when I was a kid.
This homemade hummus can be made in under 10 minutes and it makes for the perfect midday snack. If you make it take to a party, you likely will be coming home without a drop left.
Customize your Hummus
If you'd like the flavor of the herbs to shine through more in this hummus recipe you can reduce the tahini slightly, but if you want it to have more of a traditional hummus flavor leave it as it is.

We did add the cilantro to ours!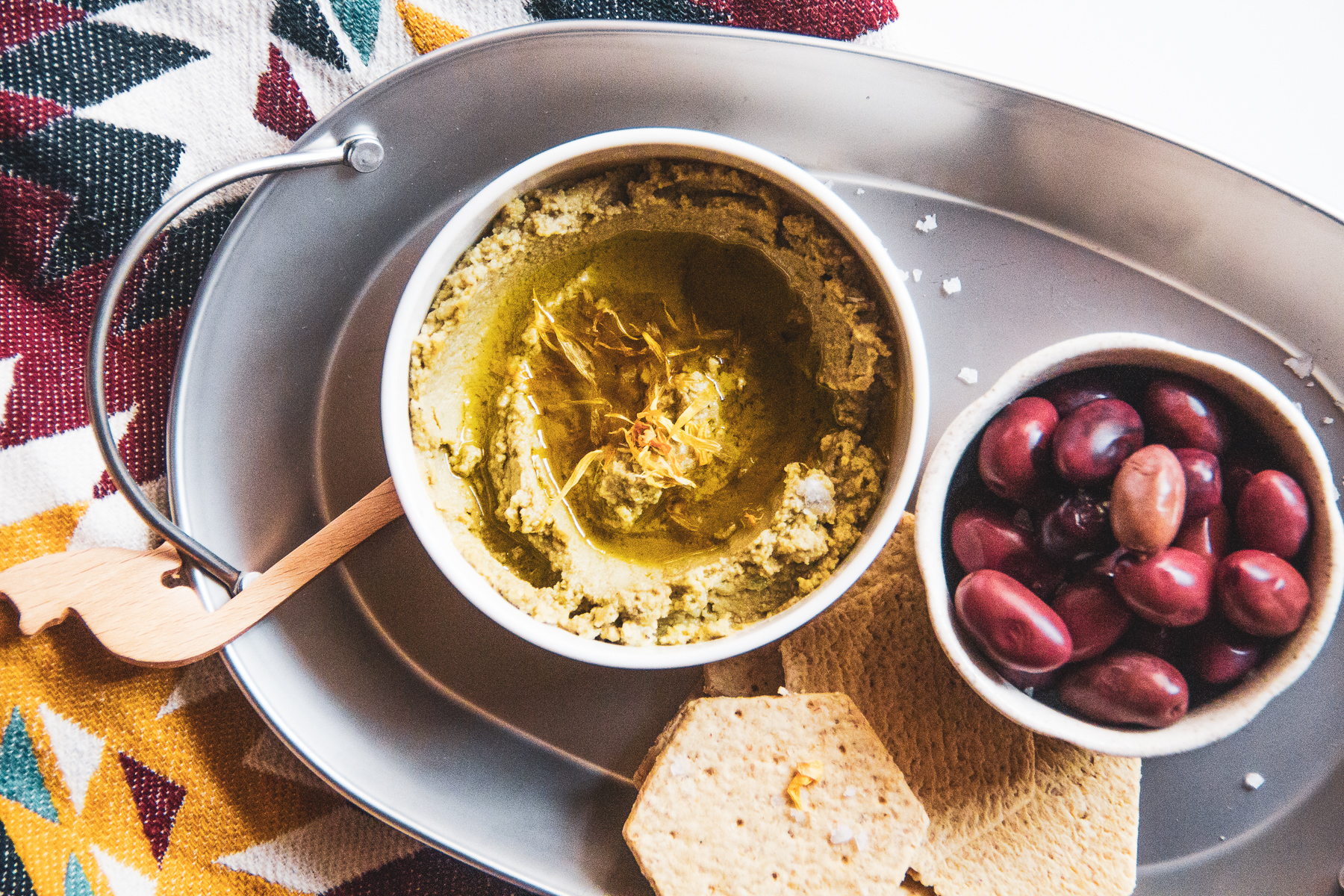 Ingredients |
1 (15 oz) can chickpeas, well drained
½ cup roughly chopped, loosely packed fresh parsley
¼ cup roughly chopped, loosely packed fresh tarragon or basil
2 to 3 tablespoons roughly chopped fresh chives or green onion
3 Tbsp olive oil, plus more for serving if desired
1 1/2 Tbsp tahini
3 Tbsp fresh lime juice
1 clove garlic, peeled
Salt and freshly ground black pepper
1/8 tsp cumin
1 – 2 Tbsp finely chopped cilantro leaves, for topping
Red pepper flakes, for topping
Method |
Pulse chick peas, olive oil, tahini, lime juice, and garlic in a food processor until smooth, about 2 minutes. Season with salt and pepper to taste (I did a scant 1/2 tsp salt and about 1/8 tsp pepper), add cumin and avocados and pulse mixture until smooth and creamy, about 1 – 2 minutes longer.
Serve topped with more olive oil if desired and sprinkle with cilantro and red pepper flakes. Serve with pita chips or tortilla chips.
This is the best hummus! It's rich and creamy and packed with that irresistible avocado flavor. Think hummus meets guacamole, I mean what more could you want? The perfect dip for veggies or pita chips or as a spread for your favorite sandwiches. You could also try Roasted Pepper Hummus, Basic Hummus, Carrot Hummus, and Pumpkin Hummus.

xoxo, Joe