We are always so anxious yet excited to welcome a new year, as we can't wait for the challenges that we will be facing. Every year we will gather our family and friends to celebrate the last day of the year, with a little mini feast. However, there are times we like to rest and not worry about anything for that day. We got you! This New Year's Eve, take some stress off your plate and ditch dinner in lieu of party food like dips, appetizers, desserts, and cocktails. It'll cut down on the mess of forks and knives without sacrificing good eats, and leave you more room for what's important—celebrating having made it through another year!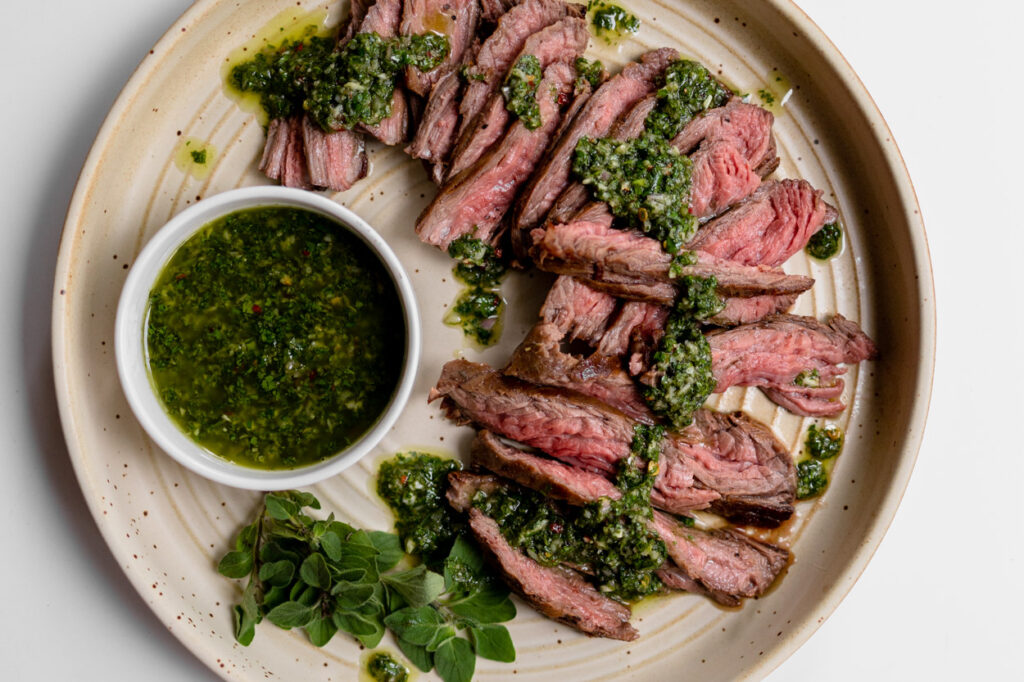 To start planning for the meal, we would always like to choose a main for our "party". Chimichurri Beef Flank and Pork Tenderloin Stuffed with Spinach has always been our top choice when we can't think of anything else.
As to cooking a steak, fats in it play an important role, thus comparing the flank with other parts it is lean and has close to 0% of fat in it. However, it changes your mind about this meat after trying them. It is lean but much more flavourful compared to other premium parts of the beef. Matching it with the chimichurri sauce, elevate the flavour of the steak to another level – making it a perfect and economic dish for your holiday. (we make it for our Christmas this year!)
Food is always better when we can share it with each other. This Stuffed Pork Tenderloin is one of our favourite dishes to make as it is juicy, filled with Mediterranean spinach and feta cheese blend and then covered in a tangy balsamic and rosemary sauce. Any home cook can make this gorgeous pork tenderloin recipe with restaurant-worthy results! Looking for side dish ideas to accompany your Stuffed Pork Tenderloin? Try these easy Grilled Green Peas and an upscale Cauliflower Quinoa Rice.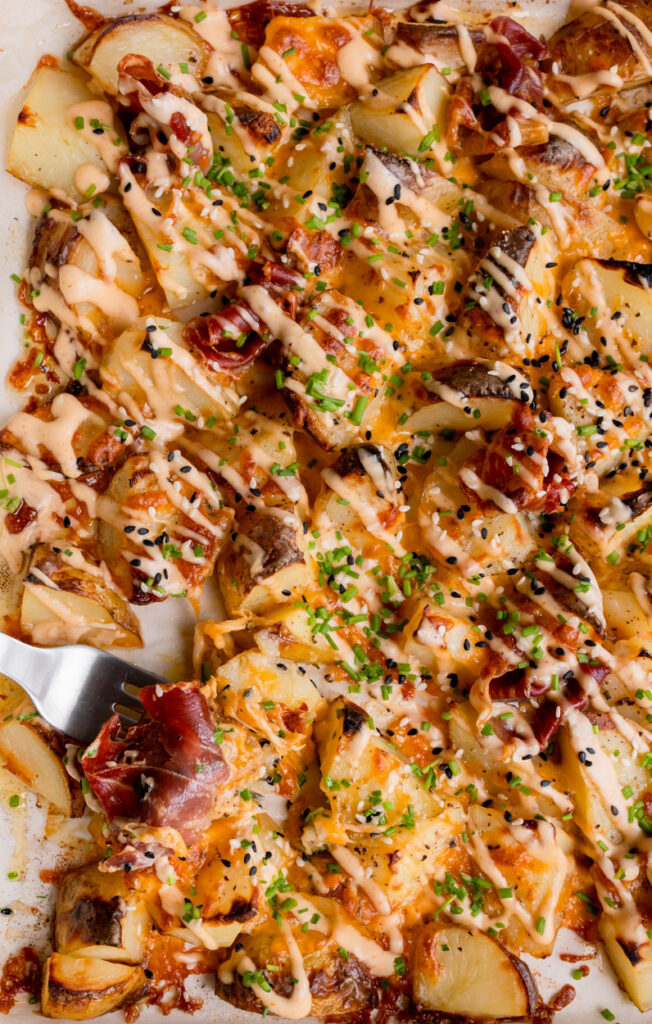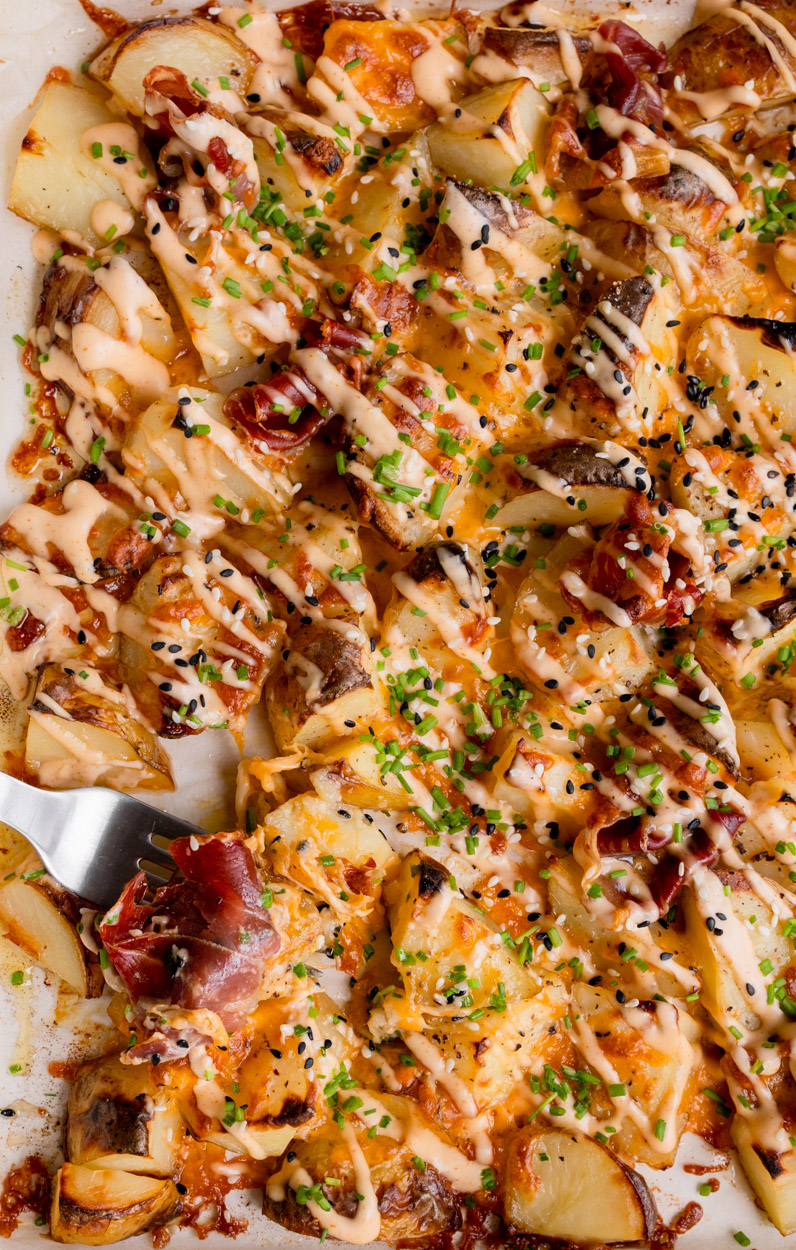 A Chinese hot pot party is as important as a social event as it is a meal, where friends and family gather and cook around a common pot while chatting and sipping beer. The great thing about a hot pot party is, it's easy to prepare and very affordable. Plus, a group of people can share so many ingredients, so everybody has an opportunity to try out a variety of things, as well as enjoy their favourites. It's a good and simple meal when we don't want to be too complicated (although we always make it complicated).
How could we miss the drinks when it comes to parties?!
In the mid of the holiday, we love making different homemade lemonade to spice up the holiday mood. Especially because we always do it in small batches and it just feels like such a treat. Our all-time favourite is this mandarin orange lemonade (it's SO good!). However, we love having the citrus in the summer, thus we decide to do one for the winter holiday and we have this Cajun Peach Lemonade.
Where the cocktails are fun for the night when we have a lunch gathering we don't want anything too heavy thus this Raspberry Mojito Mocktail recipe is the perfect drink to enjoy year-round! It's loaded with juicy raspberries, fresh thyme, and a hint of lime. This non-alcoholic mojito drink is then topped off with Ginger Beer. This recipe is on repeat at our house. It's so dang good! We had some raspberry jam so we set out to make a delicious drink.
If you are an alcohol lover, similar to the Raspberry Mojito Mocktail we use ginger beer for this Ginger Fig Cocktail. A cosy spirit-forward fall cocktail with fresh figs muddled in gin and ginger beer and topped with thyme. This will soon become your favourite cocktail to sip by the fire on those crisp chilly fall evenings. There's always something special about the night and thus we think we need to do something to spice up the drink too.
It's easy because you pulse the ingredients together in one machine and the do-ahead potential means having time to watch my favourite drama. The ingredients should be at room temperature and you'll need to refrigerate the cheese for at least three hours after mixing, so plan to prepare ahead of time. It's the perfect do-ahead appetizer, leaving just the nut coating until game-time. Using just a food processor for combining, you save the time of chopping watercress and herbs and for clean-up. Not to mention you can make this ahead and keep them in the fridge.
Smoked salmon with cream cheese is certainly not revolutionary, but they have taken all of my favourite parts of a traditional Sunday bagel brunch (which is a very big deal in our family) and pulled it together in, dare I say, an extremely elegant way. We use sliced smoked salmon from IKEA, but you could certainly sub this out with any canned smoked salmon flakes that you can find locally. Don't skimp on the red onion and radishes, though! You need that sharp bite to contrast all the creaminess. This is exactly the type of food I crave, and I know I'll be making it again and again and again. Recently we did a simple version of the dip Cream Cheese Smoked Salmon Board.
Hummus is our ultimate go-to when it comes to dips. Unfortunately, the store-bought hummus had white sugar, refined sunflower oil and other nasty ingredients, so I prefer to make this homemade hummus and it tastes even better.
We eat hummus as an appetizer with some crudités (we love carrots!) or with homemade tortilla chips, salad dressing or as a side dish, but my favourite way to enjoy this delicious dish is spreading the hummus over a baked pizza crust and I also add chopped tomatoes, sweet paprika, extra virgin olive oil and some olives, it tastes really awesome! You could also try Pumpkin Hummus, Green Goddess Hummus, Green Split Pea Hummus, Roasted Carrot Hummus, or Classic Chickpea Hummus with Peri Peri Sauce.
We hope this little guide will help you ease your busy day of planning the party. If you recreate any of these appetizers for the holiday let us know how you liked it by leaving a comment and rating below or by tagging us on Instagram, we love seeing all of your tasty recreations!

xoxo, Joe