Previously, we have a day at the East Coast Road where we visit places that required a car to travel easily. When driving we pass by a colourful place – Joo Chiat. As mentioned in our last post Joo Chait is where you can spot the Peranakan scenario.

"Peranakan" generally refers to a person of mixed Chinese and Malay/Indonesian heritage. Currently, there is a small community of 2000 Peranakan located in Singapore, however, back in the years there are many more Peranakan stayed in Singapore. Most of this community stayed in shophouses located at Joo Chiat/Katong. While many moves out of these places but the unique culture are been preserved for our generation.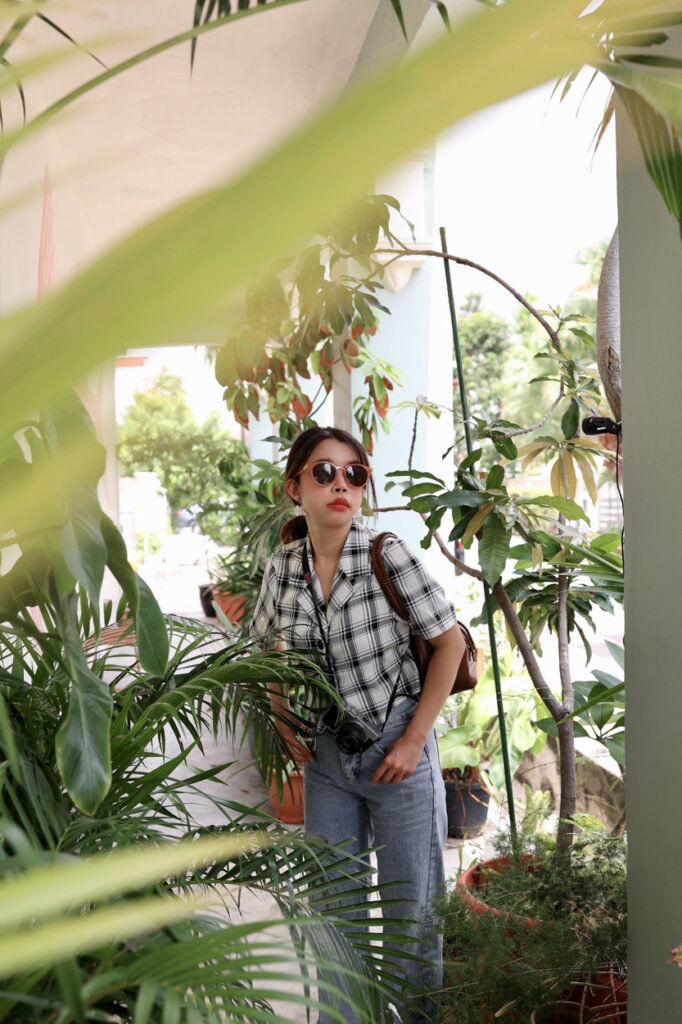 Have a breakfast at Hainanese-style coffeeshop
Chin Mee Chin – Looking at the exterior of this "coffeeshop" you won't know that it has a history of 100 years. After much research, it was known that it had just completed its renovation in Sept 2021 and now it is back, refreshed and revamped, guided by a rich heritage and tradition. Head over as early as you could, we reach there by 10 am and there's already a long queue waiting for us. To make the trip worth we ordered every each item on the menu.

On the breakfast menu are Kaya Toast ($2.20), Eggs ($1.60), or get the set with a drink ($4.90). The Kaya Toast with the thick slab of butter remained my favourite item of the lot, with sweet aromatic kaya hand-made in traditional style on a charcoal-roasted bun. In fact, the bun was soft and more delectable than how I remember it to be. It is not the everyday kaya toast you have at Toast Box.

Chin Mee Chin
Address: 204 East Coast Road, Singapore 428903
Opening Hours: 8 am – 4 pm (Tues – Sun), Closed Mon
Discover Mural Arts
Singapore has an increasing of interesting mural arts all around Singapore same to Joo Chiat. It has also been an uptick in mural creation in this area. While you can find most of the mural arts around Joo Chiat but most of the works in this area are found along or off the main Joo Chiat Road. It's a pretty charming area that was once quite a low key, but the increasing awareness of the district's Peranakan heritage and the tourism board's push for more 'local experience' has it gentrifying quite quickly, though it's still managed to retain most of its charm.

We love how each mural arts tell us the story about the place. While you are in Chinatown, you can see arts expressing the Chinese heritage. In Joo Chiat, you can spot many bold colours here which is the colour used in most of the Peranakan Shophouses, isn't it interesting?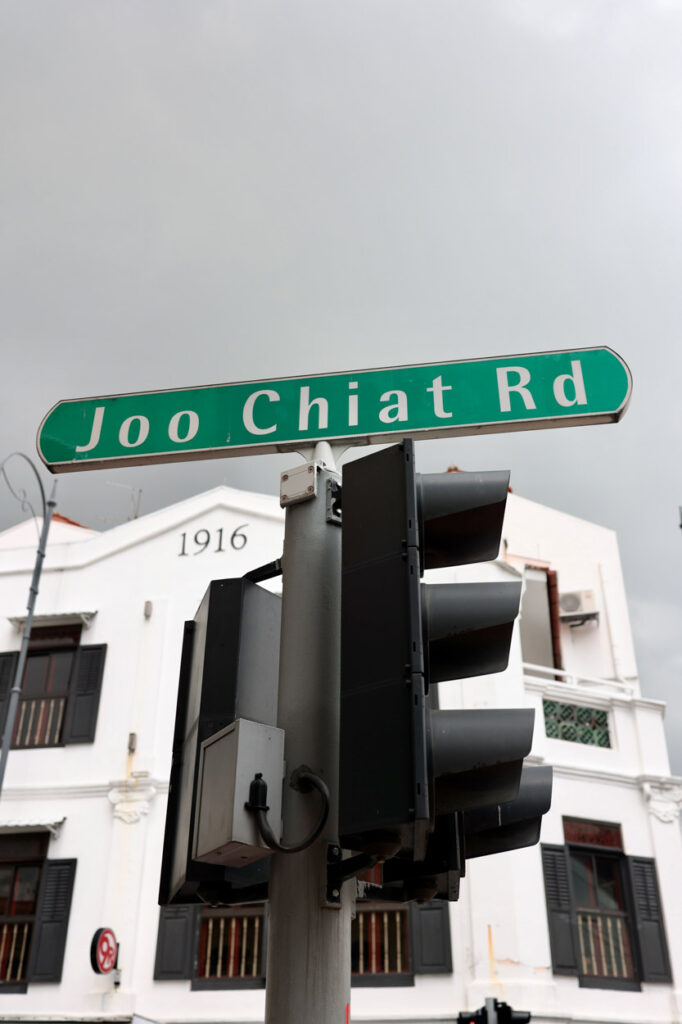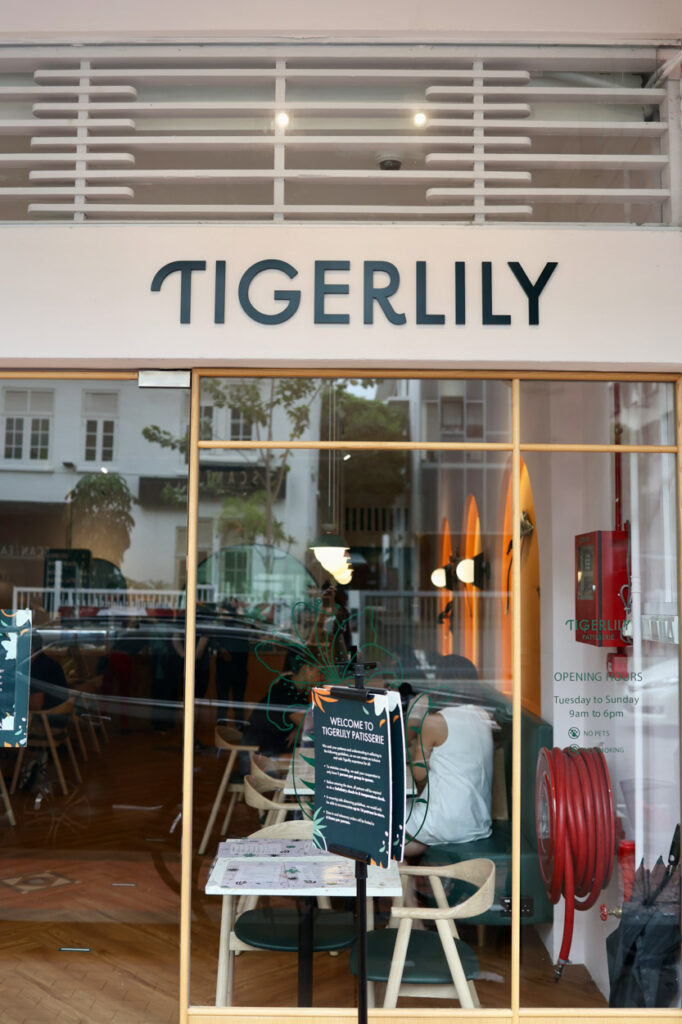 Time for a break at Tigerlily
There are tonnes of interesting little shops and cafes around Joo Chiat, you could spot one every few units away. Thus it's simple to find food and things to buy. Then we came across this desserts cafe – Tigerlily Patisserie. It straight away gave us a feeling of a cafe in Melbourne.
Tigerlily was created to offer baked goods with unconventional flavours, using fine European techniques injected with an Asian spirit. More than just a patisserie, diners can look forward to Breakfast and Brunch items such as Monsieur Kim ($15), a grilled cheese Croque Monsieur with Brie, Comte, Emmental, chorizo and Kimchi, Salmon Tzatziki ($14) with house-cured salmon gravlax and Build You Own Big Brekkie ($18).

Tigerlily Patisserie
Address: 350 Joo Chiat Rd, Singapore 427598
Opening Hours: 9 am – 6 pm (Tues – Sun), Closed Mon
Iconic Peranakan Houses
Before leaving Joo Chiat we of course need to visit the iconic Peranakan houses that are on every postcard. Here you'll find pastel-decked, low-slung Peranakan-style shophouses dating back to the 1920s, with patterned tiles pressed on the walls along five-foot-ways. The real show stoppers are the rainbow-coloured terrace houses found just a block away at Koon Seng Road. Since being gazetted for conservation in 1991, these Instagram sensations remain a major drawcard for tourists.
There are so many other places to be covered in Joo Chiat and so many different types of ways to experience the place. Leave us a comment in this post below if you want to know more about this area.

xoxo, Joe