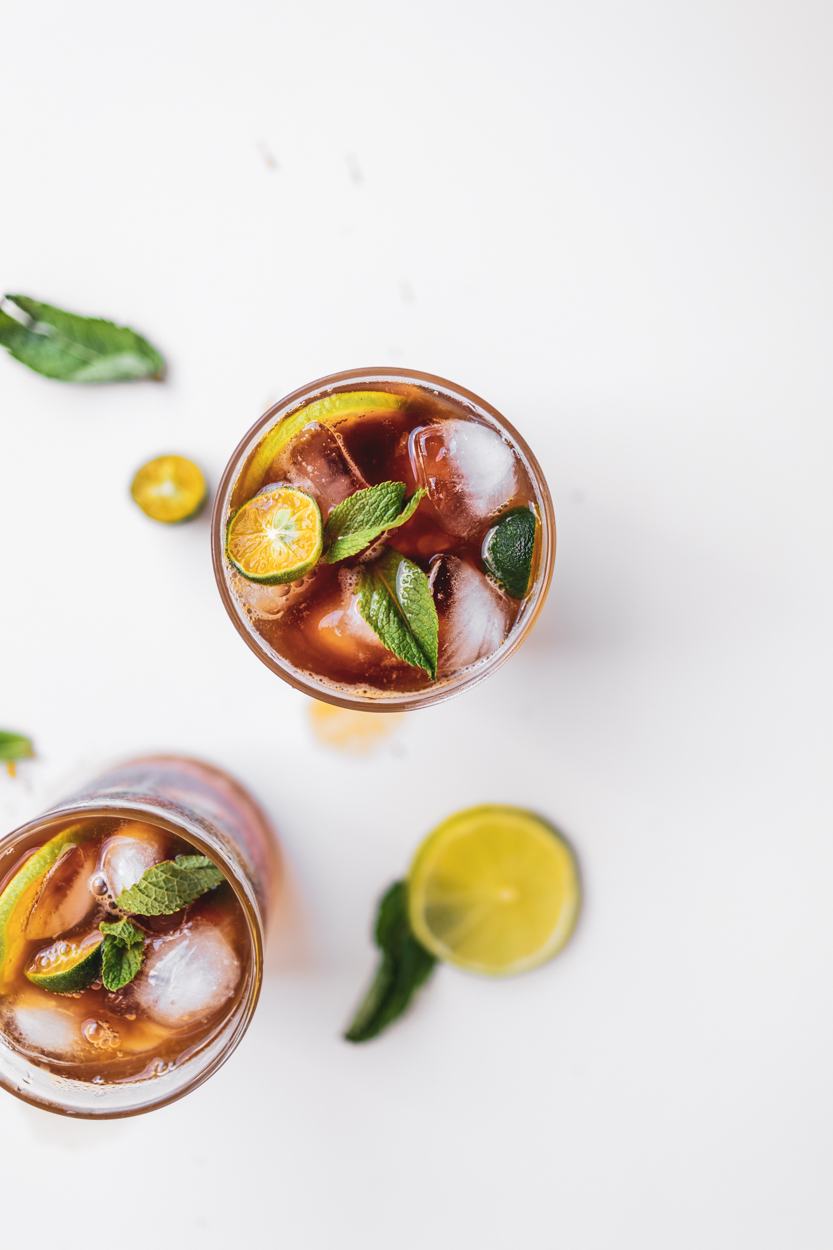 If you're someone who drinks coffee regularly, then you probably know exactly how you like to take it. Perhaps you're among the people who take their coffee black. Maybe you like to add some sugar or milk to your coffee. Or, maybe you prefer to drink a latte or a cappuccino. For us, it's was always cold brew, tonic or soda water and lately both of us in love with the combination of fruit juice. "Huh? what is that, what a weird way of drinking, don't you know that you can't appreciate coffee that way!" At least that is how our parent told us.
Food is like an art, there is no 100% of procedure to follow. Coffee is like a cocktail, a good mix you will get a glass of magic. While lately, we realised coffee and fruit juice share the cup in a most refreshing twist – you will be in love with this Green Citrus Coffee. Ready yet, to embrace the joy of mixology.
Substitution to expensive infused coffee
Tell a coffee enthusiast about artificially-flavoured coffee and they will insist that coffee should be enjoyed pure and black to fully savour the bean's aroma and delicate taste – from sweet to sour, and even bitter and salty. However, for those who would like to wean themselves from the habit of something like and fruity you can try this out. Some like adding syrup to their coffee but we like to add soda and juices instead. The drink makes me remember the Seville Orange Coffee by Bacha but on the lighter side. It could be an option for you when you feel for something fancy.
The Perfect Pair
Just as wines pair well with certain cheeses, so do certain coffees with certain fruits. There are so many fruits and which is the right one to choose from? – we found some great combination that you might love it.

We love Citrus and it is always our top favourite selection when we having our new exploration. Oranges, lemons, limes, and grapefruits pair especially well with dark-roasted coffee. But do we have something else?

Yes, the next to go for defiantly are Berries, like strawberries, raspberries, blueberries, and blackberries, which are rich in antioxidants.Berries are great for lowering cholesterol, fighting inflammation, improving your skin, providing the body with essential nutrients, and improving blood sugar levels. You will be found there so many berries infusion already in coffee. So mix some fresh ones and let them mix in the cup!

Lastly, we discover that Stone fruits that contain a pit are a great choice too. As plums, peaches, apricots, cherries and lychees, are some natural sweet options for people who doesn't prefer the bitter taste.
Appreciate coffee in different ways
While I love to drink coffee but she dare not too often. Based on research, caffeine causes your brain to release adrenaline, and that speeds up your heart rate. Some people are more sensitive to it than others (which defiantly in my case). Eventually, found other ways to appreciate the coffee – having a reduced portion of caffeine and add in fruit juice, mixes your cup a new perfect way. Now, I start to enjoy coffee again with a refreshing taste.

Ya, there is a caffeine-free option but it's just so different to taste the coffee so for those who scared of taking coffee due to the symptom you are experiencing like me. Maybe this is good for you to appreciate coffee again. Health with exiting health condition that your doctor recommends please do not put your health at risk.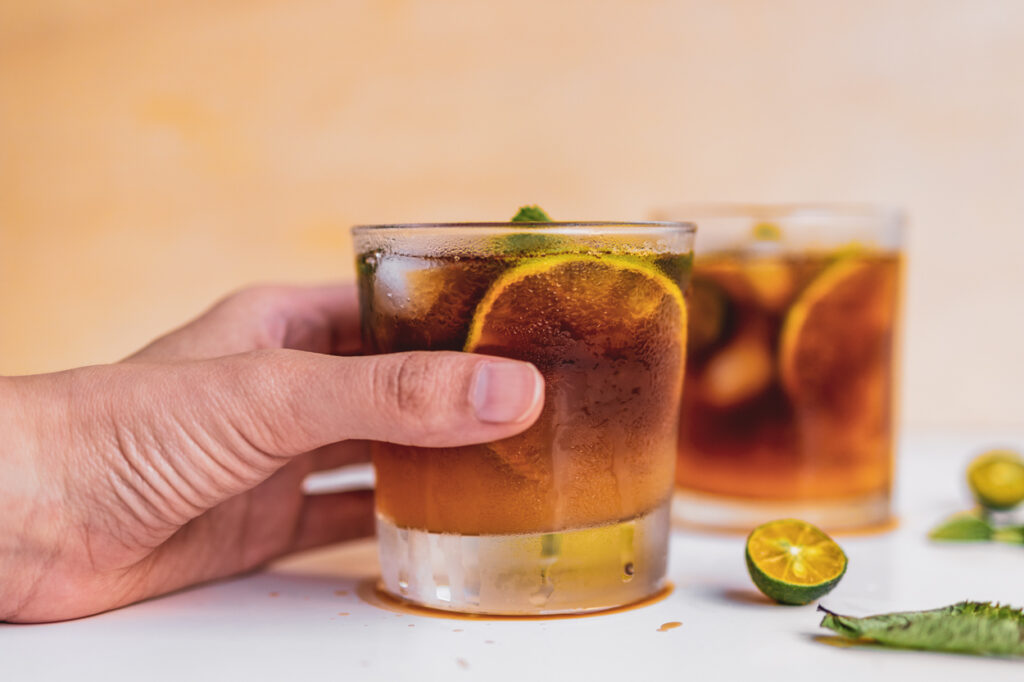 We might be sharing few other options we have tried so, stay tuned for weekly new recipes on our blog, try it, tag us on Instagram @leplaincanvas and share with us your thought of it! We love to exchange and engage with you folks.

xoxo, Angela
Green Citrus Coffee
Coffee and fruit juice share the cup in a most refreshing twist – you will be in love with this Green Citrus Coffee.
Ingredients
for 2 cups

200ml of Citrus Juice

60ml of Espresso

2 Kumquat, halved

1 Lime, sliced thinly

Mint for garnish
Methods
Juice your preference of citrus juice, for us we uses orange. You could also use pre-made orange juice to save time.
In a cup, put your sliced lime then cover the cup with ice. Then filled in accordingly in this following order, juice cover 2/3 of the cup, espresso, kumquat and mint. Mixed well before enjoying it.