Remember the Brunt Cheesecake trend back during the pandemic period? This dish brunt cheesecake is so delicious that I even start a mini business of it. My brunt cheesecake consist of cream cheese, sugar & cream, all you need to do is to mix it well and bake it on a low then high temperature allowing the crust of the cheesecake to brunt yet the insist of the cheesecake maintain creamy and moist.

While the trend is dying down, it is still much appreciate by many and thus you can spot many cafe having this item on their menu. However, on of the restaurant decided to open one cafe that solely sell these yummy cheese cake and they are Quiec by Olivia.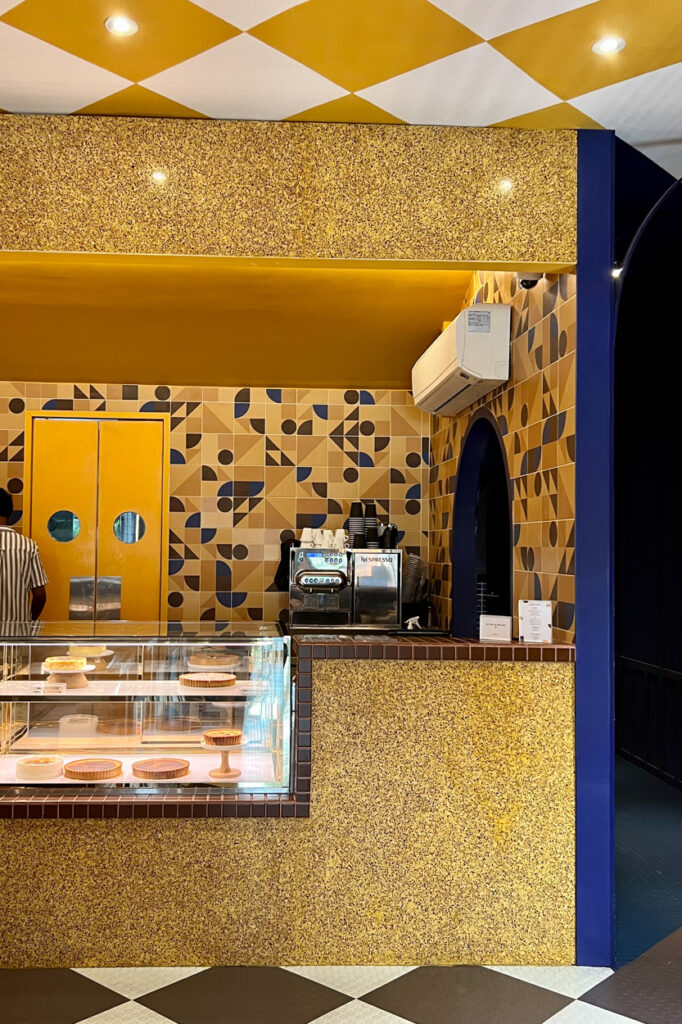 Stepping inside, the interior is painted in yellow and brown hues, just like a burnt cheesecake, and it smells like one, especially when each batch of bakes is being replenished on the display. From the tiles on the walls to the floor, four tables and benches, the designs are symmetrical, which somewhat reminds me of a cheese grater with its neat arrangement.
I have tried many version of cheesecake and thus I doesn't has high expectation on it as how special can a brunt cheesecake be? But these cheesecake blown my mind, I could remember vividly how distinctive and remarkable Olivia's version is. They uses Valdeon cheese (a Spanish blue cheese made from a blend of goat and cow milk) that give it a savoury note, which change my view on a cheesecake,
Their signature Olivia Burnt Cheesecake can be found here at QUEIC in various sizes: 4" ($15), 6" ($48) and 9" ($78). We order a slice instead where it cost $15. This cheesecake is on top of an almond sable base that is firm and crisp, before scorching the top layer to add a caramelised touch. More like a pie instead of the cake due to the almond sable base, the result is a semi-molten cheesecake at room temperature, creating a myriad of textures from the oozy cheese to the crazy caramelised layer and the crunchy almond sable base.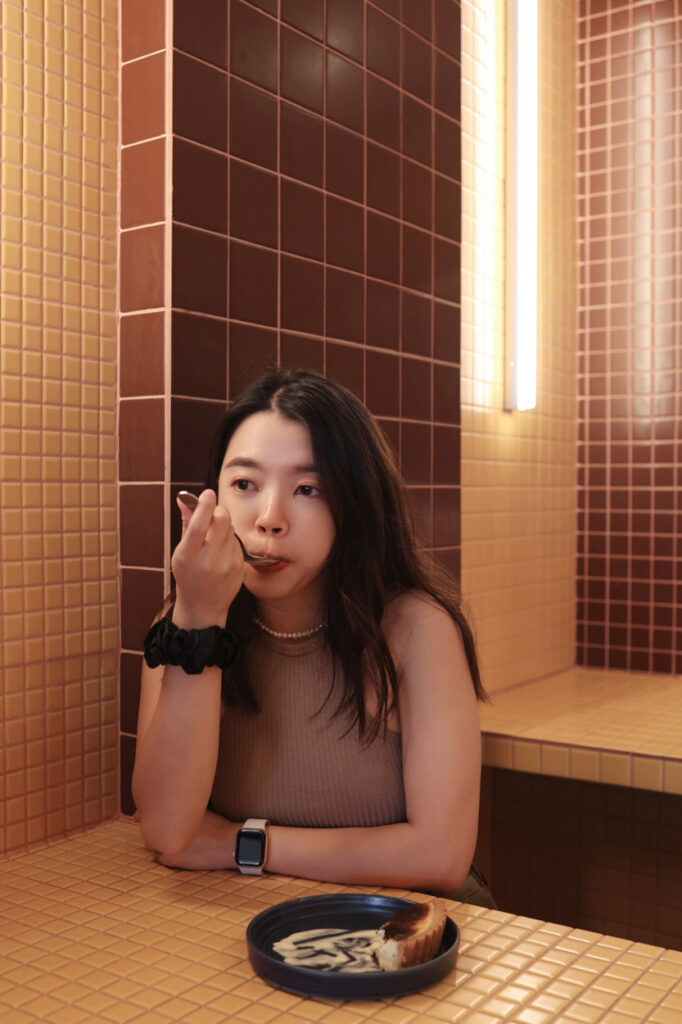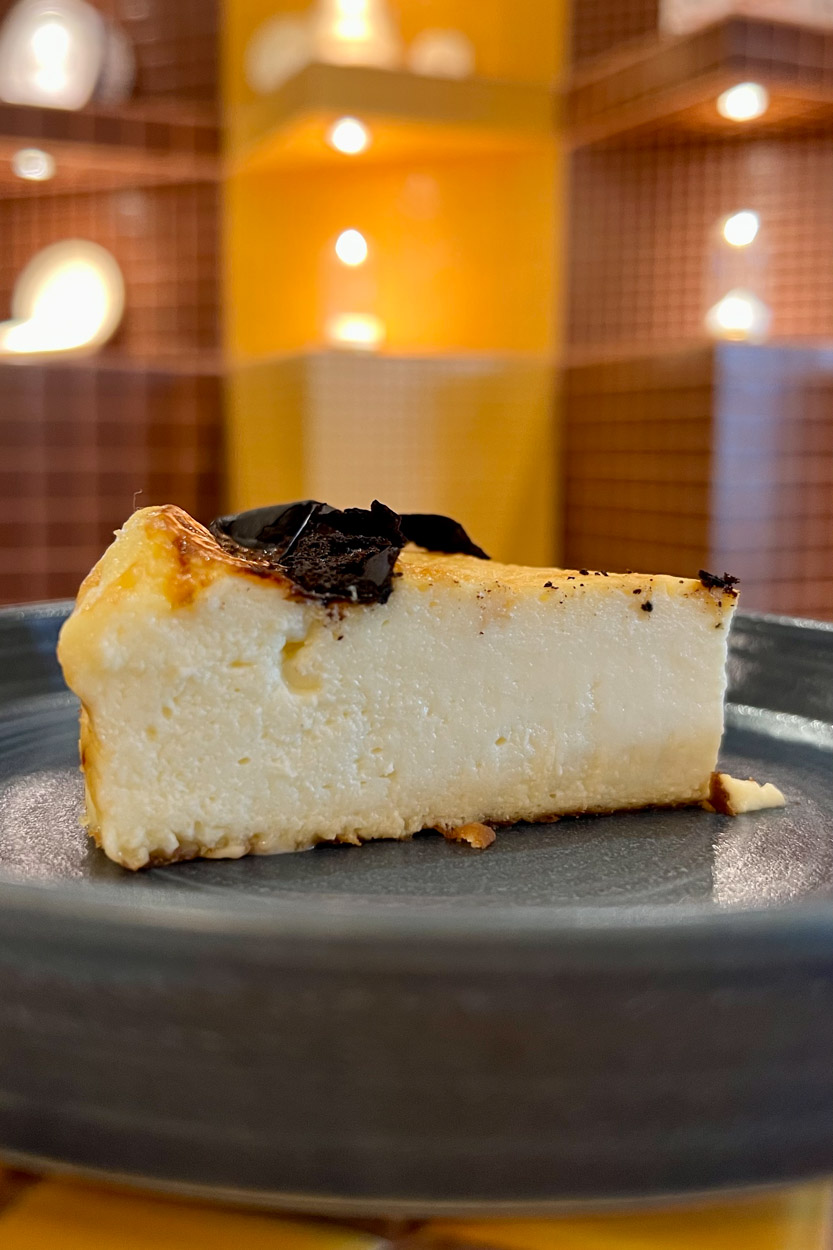 QUEIC by Olivia
Address: 41 Kreta Ayer Road, Singapore 089003
Opening Hours: 11am – 7pm (Wed – Sun), Closed Mon – Tues