You always see us raving about Everton Park as it may be one of our favorite places to take a break in Singapore. Recently 46 Mittsu had moved into this quiet estate and of course, we have to give it a try. We had over during the early lunch period and it is already filled with people. Some of the popular items on the menu had already sold out before we reached, so get there early if there's a specific item you would like to try.

Before heading over we research some of the must-try items and one of their best-selling B.E.C ($14). This all-time favorite sees thick-cut bacon, creamy scrambled eggs, American cheddar, and a secret sauce, served between freshly baked ciabatta bread from local bakery Pelle. We recommend to add-on a hashbrown ($2) and it does compliment the sandwiches/sando really well.

We decide to give the special menu a try too, and the Ric & Tomotry ($12) caught us. If you do not want something too heavy this is something you can choose from, where it contains juicy tomato, sunny egg, and avocado with creamy ricotta cheese, which elevate the taste of each other.

Although they only have a few seats in the store, a camping chair is provided for you to dine in outside the store, which is what we prefer. The sandwiches are served on a tray, which looks like we are really camping.
Do note that 46 Mittsu has been selling out earlier than its stipulated closing time of 5 pm since reopening, so do make sure you arrive early to beat the crowd. Seating is also limited with a few camping-style chairs, so it might be better to dabao instead of dining in.
Another cafe in the area worth trying is O Happi Place, which offers unique gelato flavors in a chic setting. Everton Park is indeed the place I like to spend my afternoon during a quiet weekday.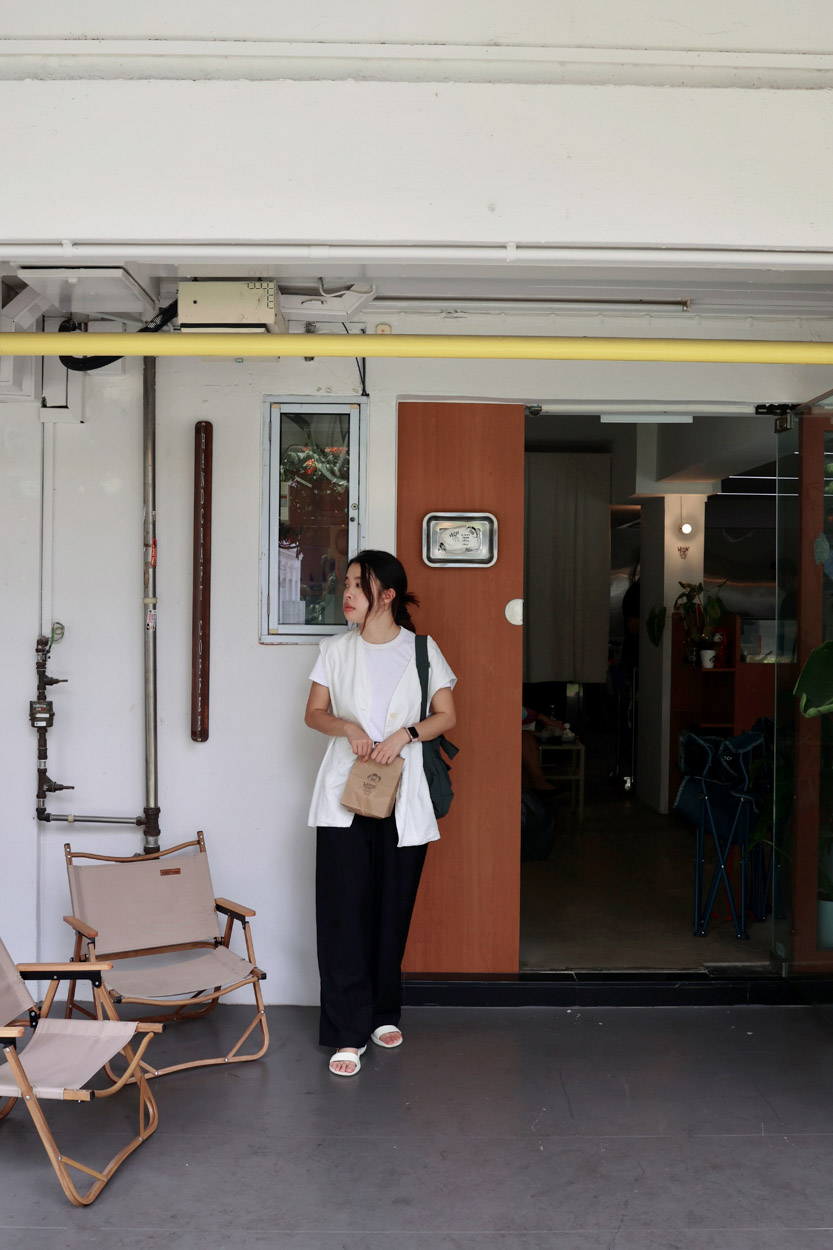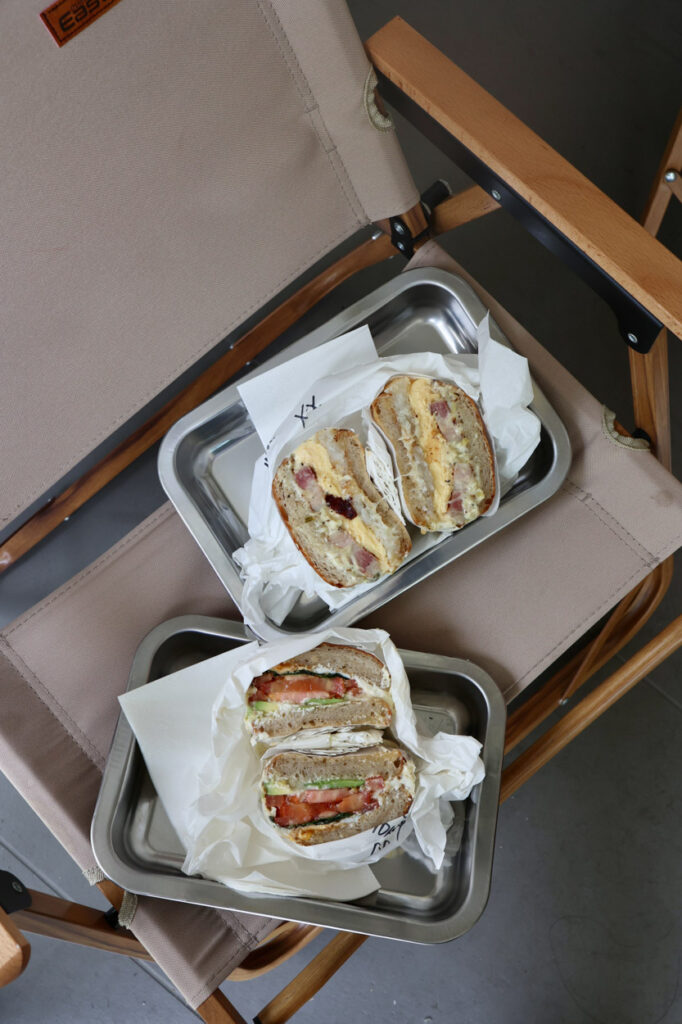 46 Mittsu
Address: 2 Everton Park, Singapore 081002
Opening hours: Daily 8 am to 5 pm (or until sold out)
Website