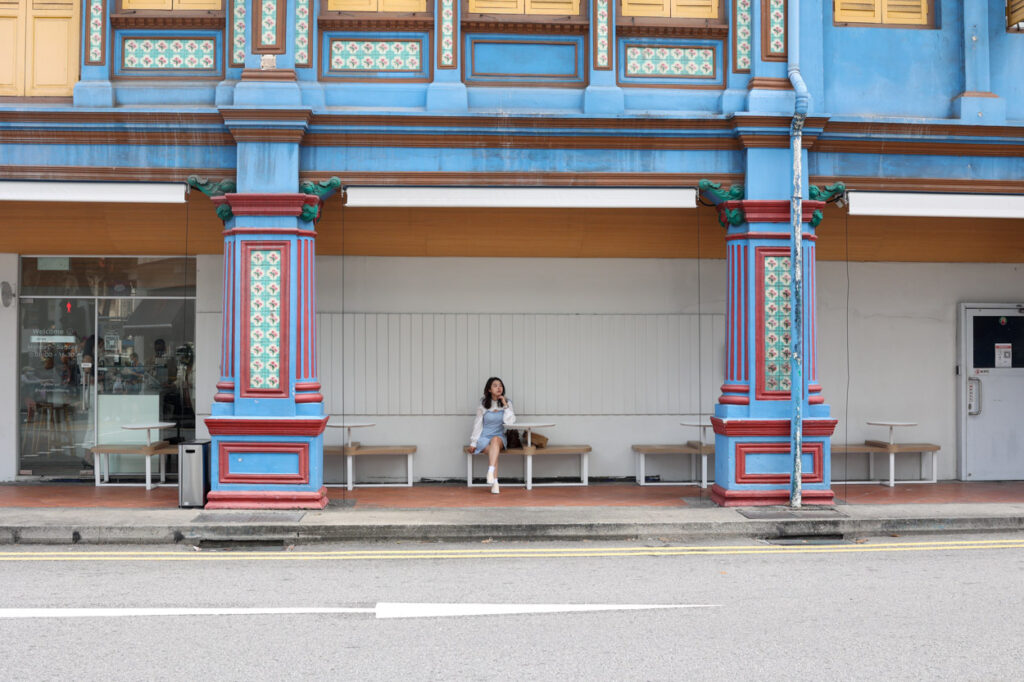 Bugis is one of our favorite places to visit since young for shopping and food. After shopping, we like to walk to Jalan Besar for more amazing places. Jalan Besar is a one-way road in Singapore that connects Kallang and Rochor. While literally meaning "Large Road" in Malay, Jalan Besar is often used to refer to the immediate areas around the road. Jalan Besar is mostly known for its local restaurants and cafes with trendy flairs.
These conserved areas also boast colorful architecture and vibrant locals that are a feast for the eyes. You can never go wrong with visiting the area. So, if you're in the neighborhood and looking for things to do, here are some of our suggestions for you to check out!
Double Up Coffee
Double Up Coffee which is located at Jalan Klapa, is considered quite a hole-in-the-wall. As there isn't a shop name located anywhere, with just a big logo welcoming us, we almost doubt ourselves if we are at the right place.

There are two halves of Double Up Coffee. Outside, you would spot three chairs of solid colors of red, yellow, and blue, along with a table repurposed from a skateboard. It suggests funkiness and young vibes. Walking in, the mood changes with a light grey cement coffee counter, and light wooden chairs, but most customers were sitting back facing the wall on a row of concrete seats.
Don't be surprised to spot Double Up coffee beans in many of the small cafés. As they are one of the best roasteries in Singapore.
Double Up Coffee
Address: 7 Jalan Klapa, Singapore 199319
Opening Hours: 10am – 6pm (Mon, Wed – Sun), Closed Tues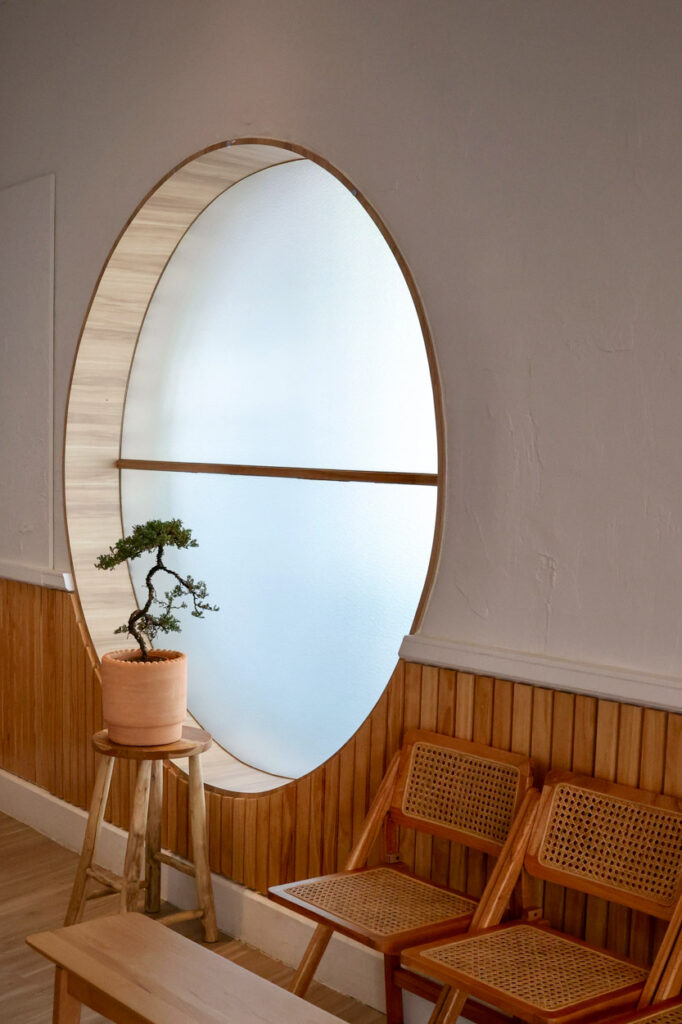 Madu Bakery
As we stepped into the bakery cafe, the first thing that hit me was the aroma of garlic. Next, the only thought we had was how this place looks right out of a furniture catalogue or a Pinterest board — the beige-woody interior was so aesthetically pleasing and strangely calming.
We headed straight for the glass display case where their seasonal bakes were laid out for customers to choose from. These aren't on the menu though, so you'll have to go over to see what's available!

Madu The Bakery
Address: 421 Race Course Road
Operating Hours: 10 am – 8 pm, Tuesday to Sunday. Closed on Mondays.
Haus 217
Designed by the people behind ANDSOFORTH and Warehouse16, Haus217 is a brand new venue in Singapore that takes on the Japanese lifestyle concept of Wabi Sabi, which is to embrace imperfection. Haus217 is located within a 60-year-old shophouse, and its interiors feature meticulously-crafted stained wood accents, reminiscent of European travel homes.

On random days of the month when there are no bookings for their event venue, HAUS217 will be transformed into a cafe with art installations. In late May, we got our chance to make a visit before it went into hiatus for reformation. For this current pop-up concept, we booked tickets where they are priced at $8 per person, with $8 credits given to spend (technically free to enter).

HAUS217
Address: 217 Lavender Street, Singapore 338772
Opening Hours: 10 am – 4 pm, only by reservation (Currently on hiatus)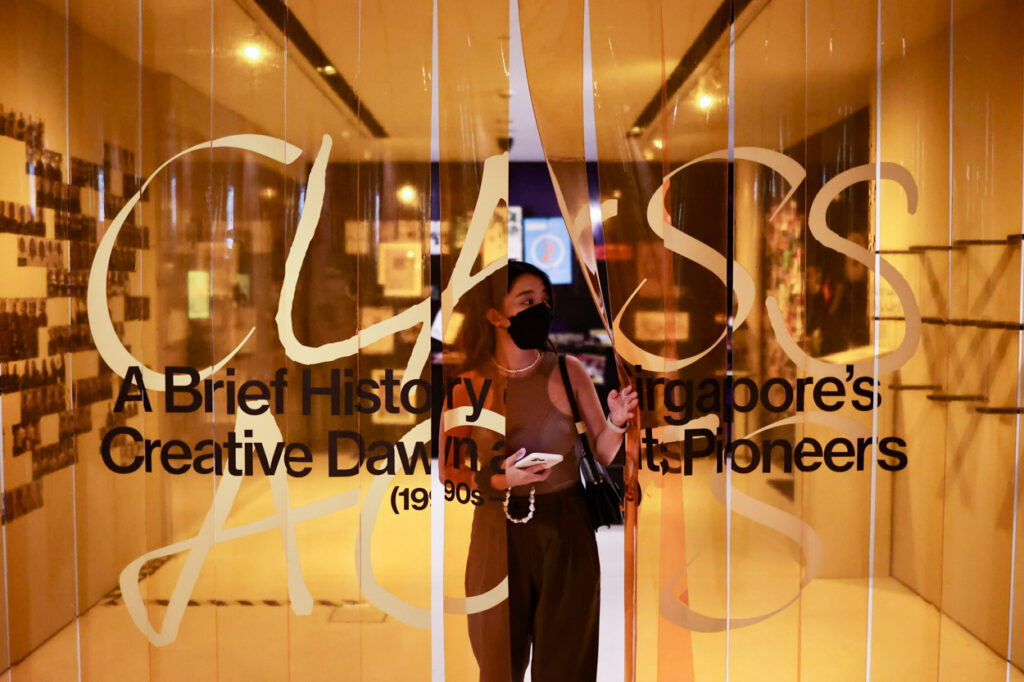 Class Exhibition at Design Center
During the Night Festival, one of the highlights events was most of the museums and centres are open out to late at night instead of closing during the evening. We then come across an exhibition located on the second floor of the National Design Center – Class Acts. We were attracted by the orange translucent "curtain", which very clearly explained the exhibition, a history of Singapore creatives pioneers.

National Design Center
Address: 111 Middle Rd
Operating Hours: 9 am to 9 pm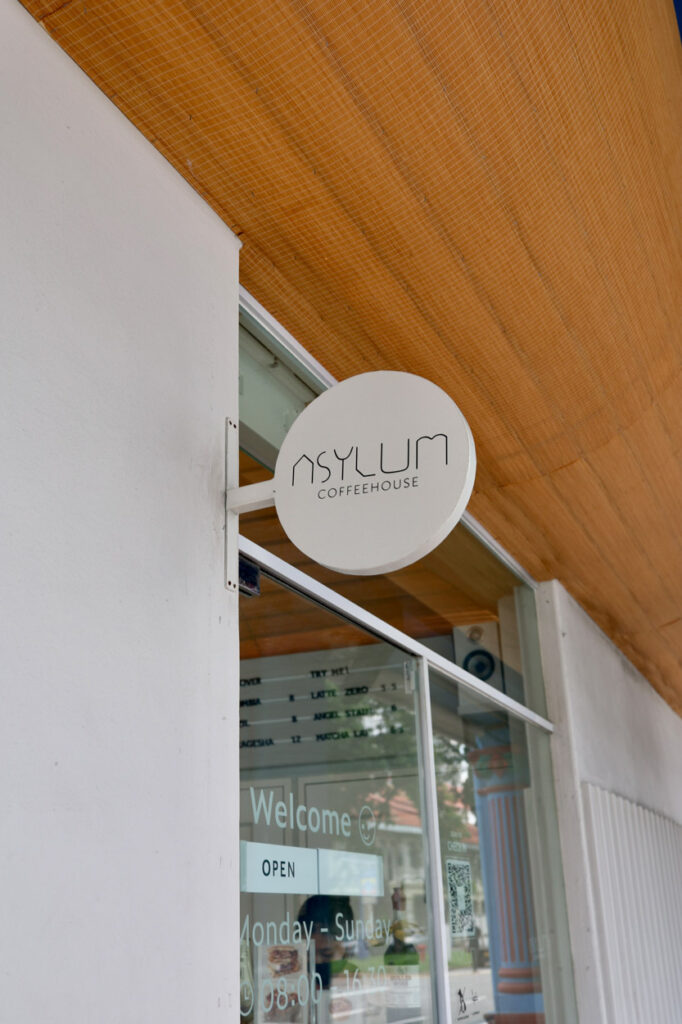 Asylum Coffeehouse
Asylum Coffeehouse is located along the road of Jalan Besar; with its blue and red heritage shophouse set along Jalan Besar (near Petain Road), Asylum Coffeehouse has the typical white and woody (well, MUJI-like) interior, with natural light streaming in.

With a cozy environment, great coffee and pastries, and friendly staff, it checks off most of our requirements. Despite the short time we spent in the cafe, the interior was welcoming and facilitates communication between baristas and staff. There's probably a crowd near the counter that's directly in front of the door that the cafe must manage.
Asylum Coffeehouse
311 Jalan Besar, Singapore 208970
Mon-Sun, 8am-4.30pm
It's not a surprise of our love for coffee, as seen on our list most of them are coffee roasteries. We have been searching for interesting coffee and bean. Let us know in the comment below if you like us to share with you our favorite coffee in Singapore.
xoxo, Joe