Designed by the people behind ANDSOFORTH and Warehouse16, Haus217 is a brand new venue in Singapore that takes on the Japanese lifestyle concept of Wabi Sabi, which is to embrace imperfection. Haus217 is located within a 60-year-old shophouse, and its interiors feature meticulously-crafted stained wood accents, reminiscent of European travel homes.

On random days of the month when there are no bookings for their event venue, HAUS217 will be transformed into a cafe with art installations. In late May, we got our chance to make a visit before it went into hiatus for reformation. For this current pop-up concept, we booked tickets where they are priced at $8 per person, with $8 credits given to spend (technically free to enter).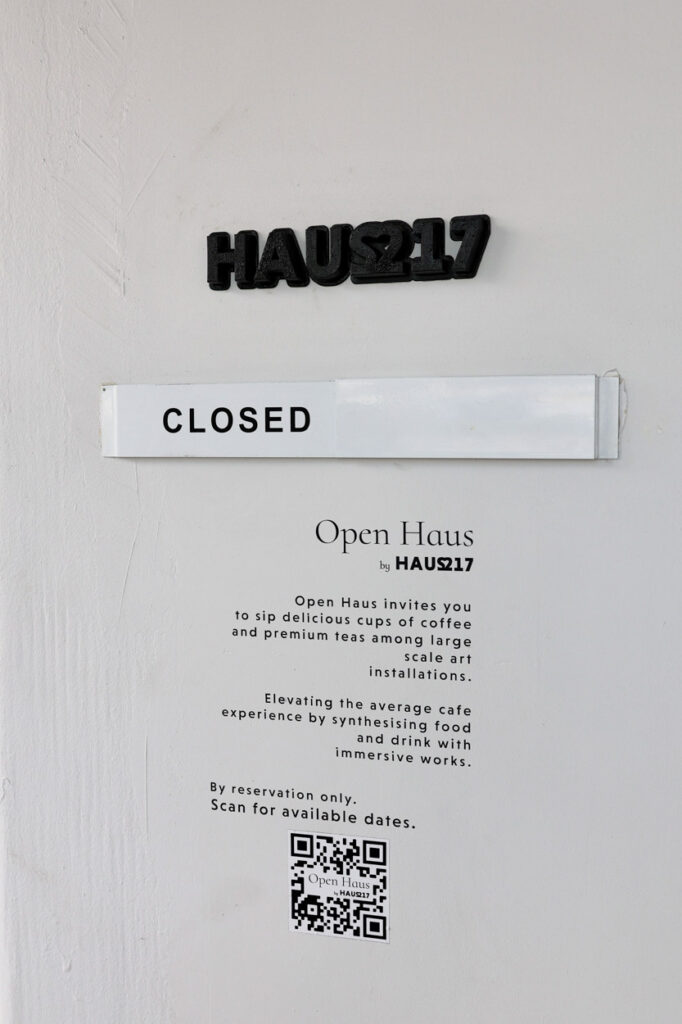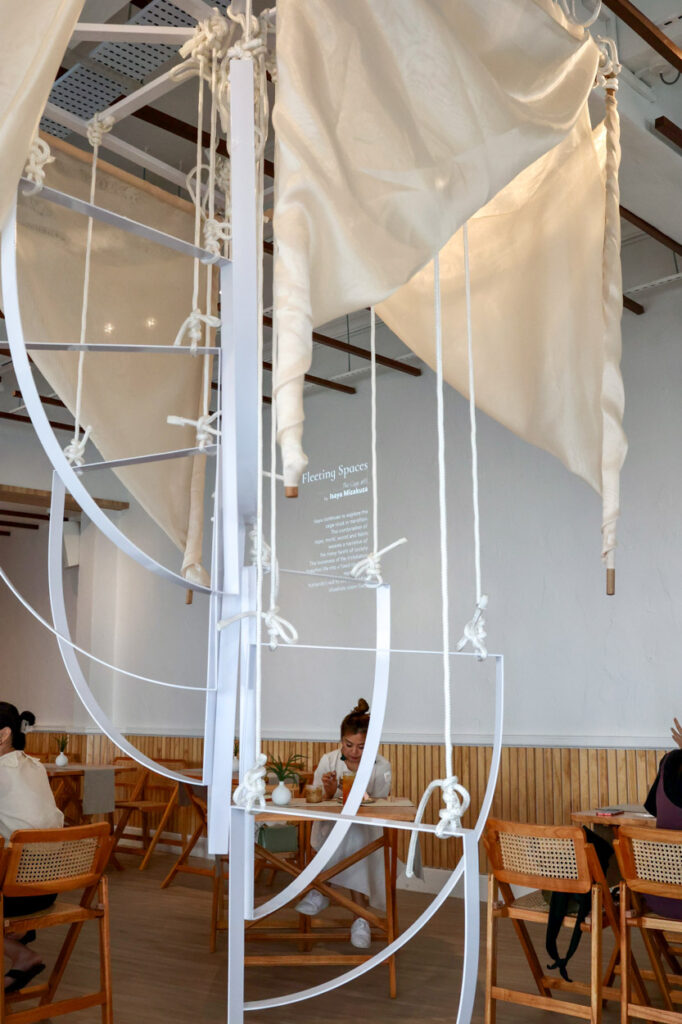 Stepping inside, the interior is decked in the Japanese lifestyle Wabi-Sabi which is to embrace and appreciate the beauty in imperfection. Stones, crafted stained woods and the deliberate unfinished surface of the walls are used to create a natural habitat, and the extensive use of textured glass allows natural sunlight to enter the space. With a single art installation in the centre of the room, furniture pieces are arranged around it to recreate the vibe of an art class in school.

Seasonal bakes are sourced and available on different days and timings, specially curated to bring something new for diners. There was Rose Lychee Cake ($8), Hojicha Roll Cake ($8) and Red Velvet Cake ($8.50) during our visit. As we have a full meal previously thus we only order the Rose Lychee Cake and some drinks along. On the other hand, a limited savoury menu is available such as Bolognese ($16), Fennel Meatballs ($18) and Salad ($12), and takes quite a while to prepare.

Slowly sip the coffee and enjoy the art installation right before our eyes, and enjoy the natural habitat created in the house (HAUS).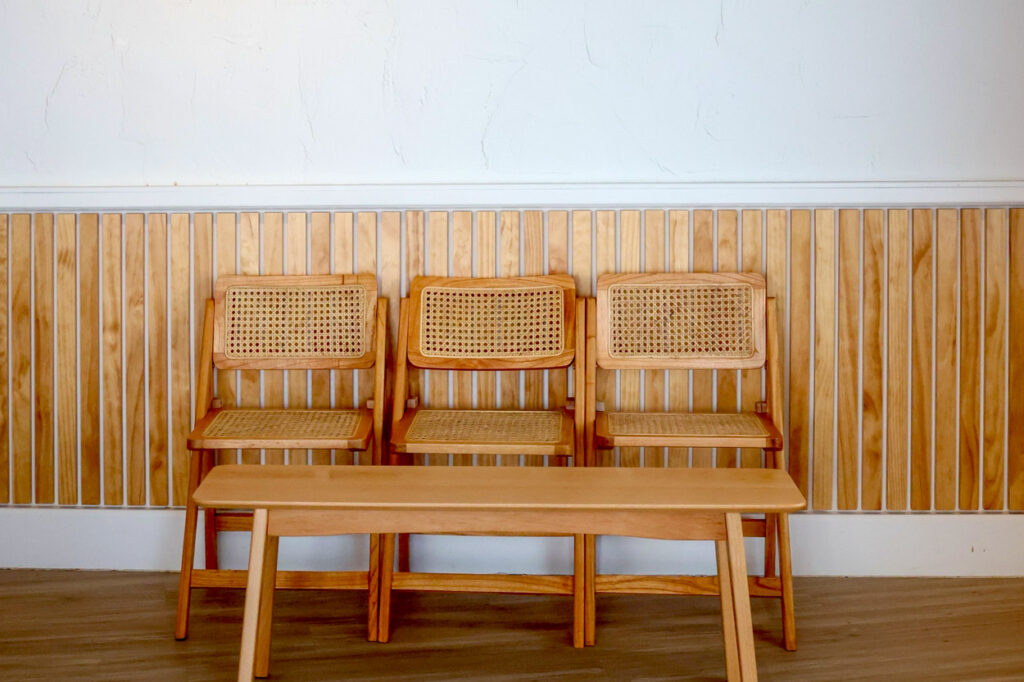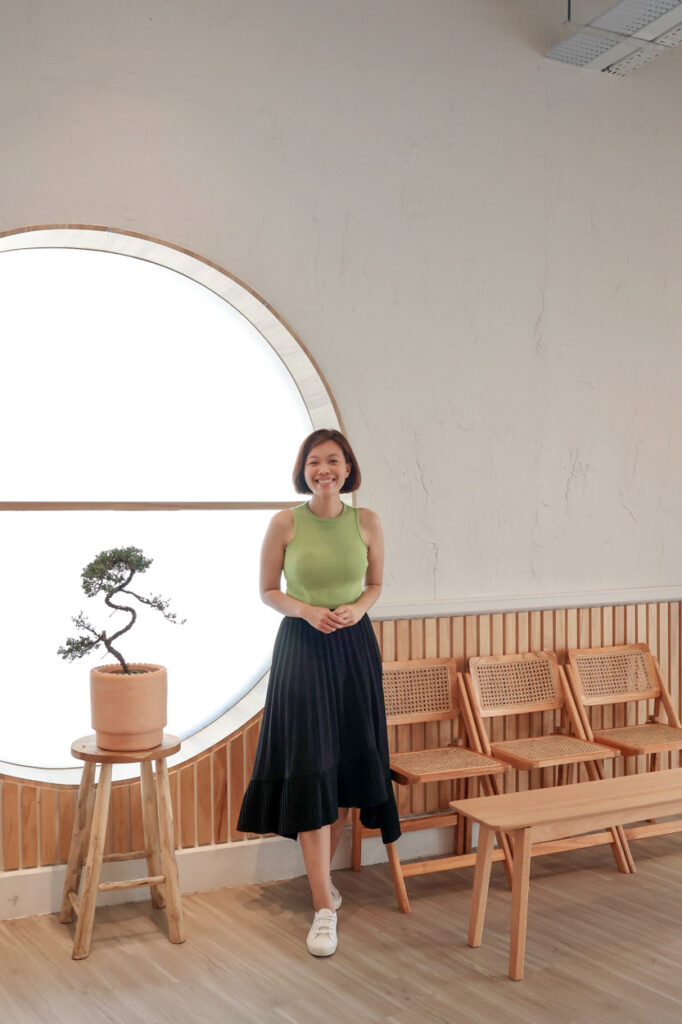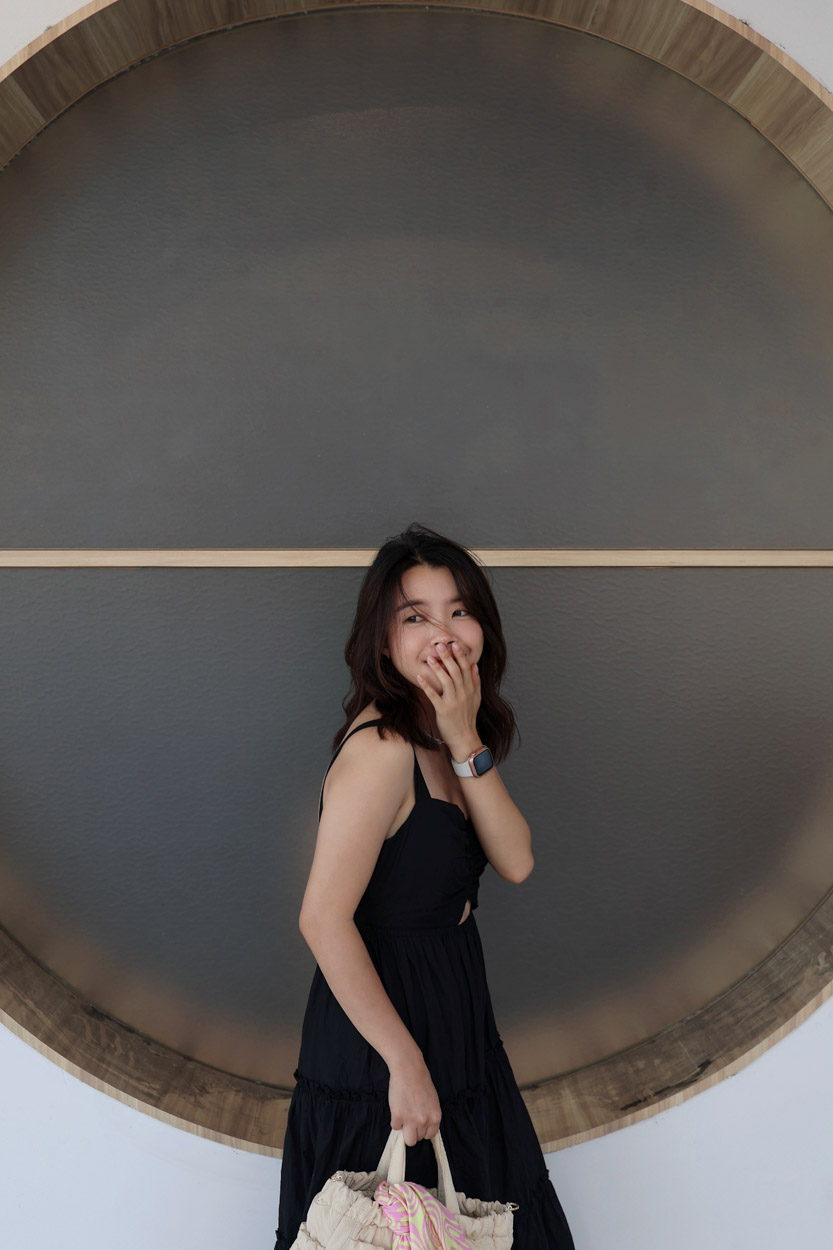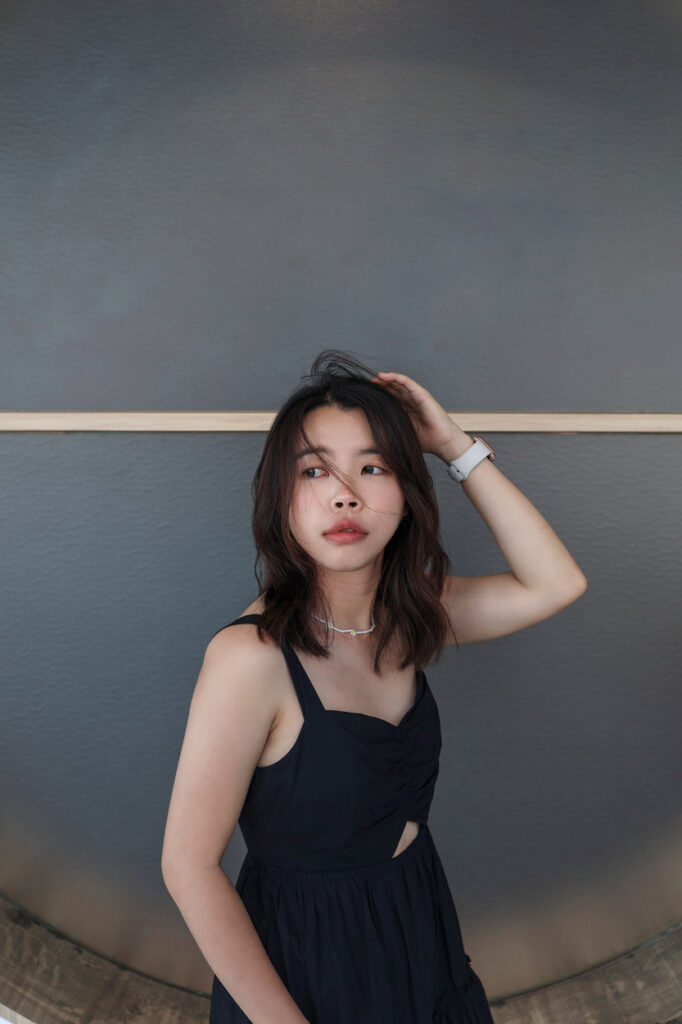 HAUS217
Address: 217 Lavender Street, Singapore 338772
Opening Hours: 10 am – 4 pm, only by reservation (Currently on hiatus)