I have been forced to reschedule my travel plans due to the local summer holiday. I made plans to visit Atami specifically for their fireworks display but had to adjust my dates a couple of times. Eventually, I settled on the 8th of August because the hotel and hostel were fully booked on other dates. What sets the Atami Fireworks apart from others in Japan is that they occur once every season, rather than once a year.
A torrential downpour greeted me upon my arrival. I was completely drenched, honestly, I was shivering in my selfie. I was trying to find a coffee house but I walked for 20 – 30 minutes around the area and I couldn't find the place on the map. Fortunately, I stumbled upon Sei You Sha, a delightful establishment that serves exceptional matcha and matcha pudding. It reminded me of the Taiwan tea shop concept. Mt. Fuji was reminiscent of the presentation of the pudding, which was adorable.
There is one seating area and two standing areas in the shop. Both their signature shio matcha and Mt. Fuji matcha pudding were delicious. Prior to pouring tea and cream, the shop checks in with customers to prepare the serving. I enjoyed how attentive they are – it gives us a sense of ritual before receiving food and drink, and that is what I love about Japan.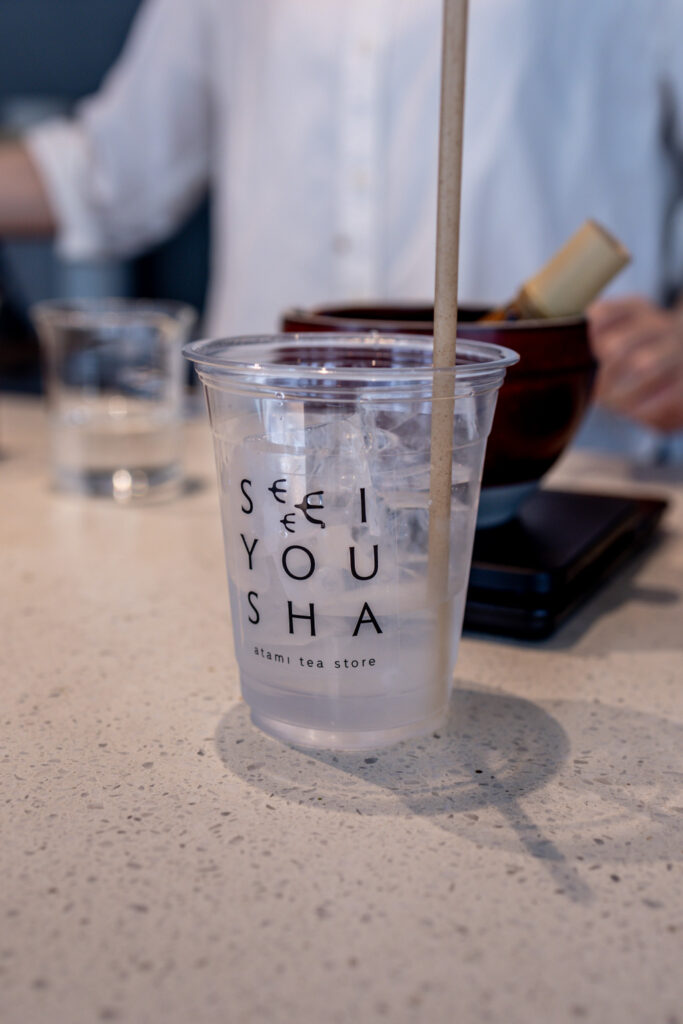 Atami Sei You Sha (熱海青葉舎)
Operating hours: 10:00 – 17:00
Instagram: @atamiseiyousya
Access: 10 minutes walk from Atami Station