If you're a fan of bitter marmalade with big chunks of citrus zest and complicated or time-consuming (or both) instructions, you might want to click on a different recipe. But if you love a fresh, vibrant, marmalade studded with tiny slivers of vibrant orange zest and bits of tangy, fresh cranberries, this easy marmalade (takes 30 minutes, start to finish!
Cranberry Orange Marmalade is a delicious and versatile spread that can be used in a variety of ways, from topping toast or scones to use as a glaze for meats or poultry. This flavorful jam is made with tart cranberries, sweet oranges, and a touch of sugar, resulting in a perfectly balanced taste that's both tangy and sweet.
This marmalade is the essence of cheer in both taste and sight. It's vibrantly flavoured with bits of juicy oranges, fresh-tasting citrus zest, and tangy cranberries. It looks gorgeous in glass jars or in a pretty little bowl at the table.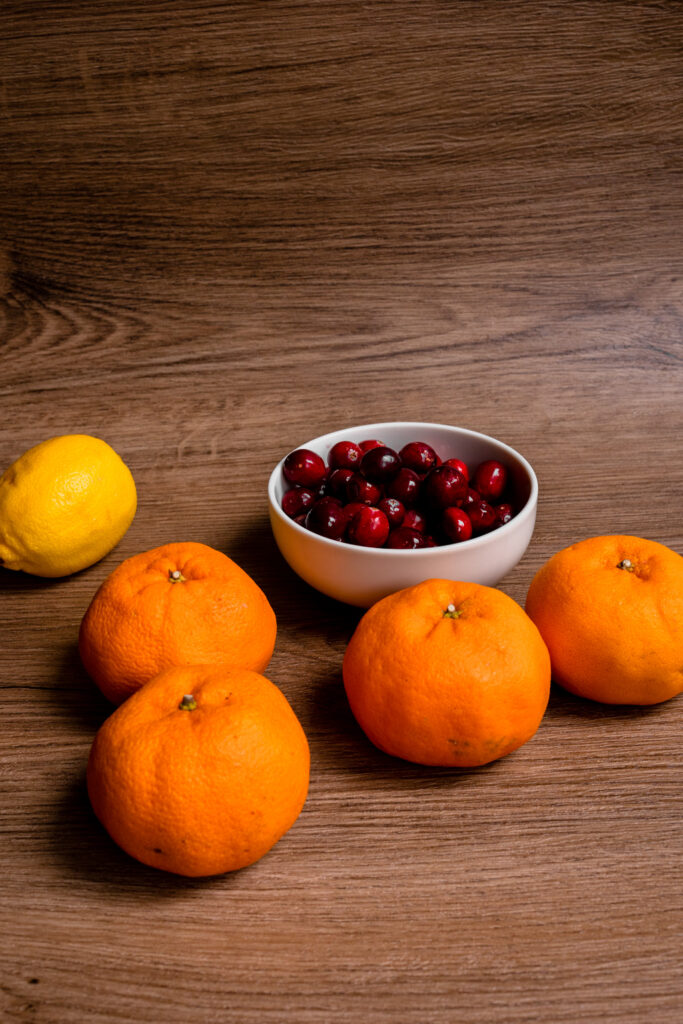 What kind of Orange should you use?
We used mandarin orange but you can also you the normal orange when making marmalade. The reason being there are lots of mandarins orange being leftover during the Chinese New Year.
How should you prepare the fruits?
Peel the fruit trying to avoid the bitter white pith and finely shred the skins.
Toss the shredded peel of both oranges and lemon into a large heavy based preserving pan .
Cut the fruit in half and squeeze out all the juice and add this to the pan.
Now add the water and bring the pan to the boil then lower the heat, cover and let it simmer for 30 minutes
Add the cranberries, recover and continue simmering for a further 30 minutes.
Mash with a potato masher to break down the cranberries.
Stir in the sugar and once dissolved completely raise the temperature to a boil and let it bubble away for 20 minutes or until the setting point has been reached.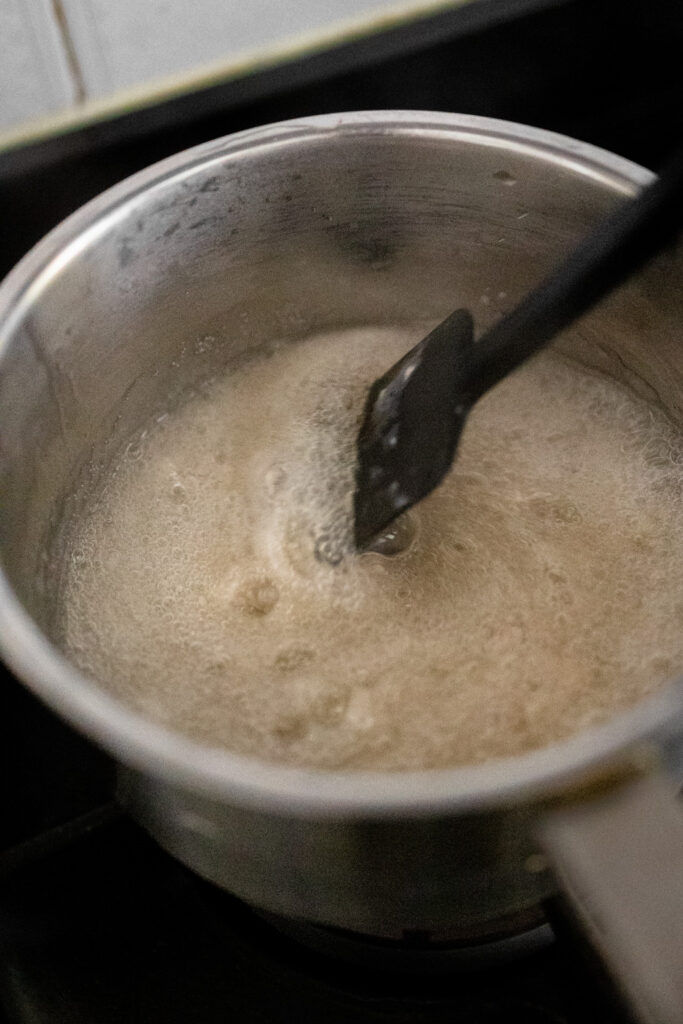 Here are some ways you can enjoy Cranberry Orange Marmalade:
On toast: Spread a generous amount of marmalade on toast or bagels for a delicious breakfast or snack.
With cheese: Pair the marmalade with your favourite cheese for a sweet and savoury appetizer.
As a glaze: Use the marmalade as a glaze for roasted meats or poultry for a flavorful twist.
In desserts: Use the marmalade in desserts such as cakes, tarts, or muffins for a burst of fruity flavour.
With yoghurt: Stir the marmalade into the yoghurt for a delicious and healthy breakfast.
In addition to being a tasty and versatile spread, Cranberry Orange Marmalade is also a great way to use up leftover cranberries from the holidays. The marmalade can be stored in the refrigerator for up to a month, so you can enjoy it whenever you like.

Cranberry Orange Marmalade is a delicious and easy-to-make spread that can be enjoyed in a variety of ways. With its unique combination of flavours, it's sure to become a favourite in your household.
If you try this recipe please tag #byplaincanvas on Instagram. We love to see your photos of our recipes! Also, follow us on Instagram to keep up on what we're cooking up.
xoxo, Joe
Cranberry Orange Marmalade
Ingredients
3 ½ pounds navel oranges (about 6 medium)

1 ½ cups water

3 cups sugar, divided

1 (12-ounce) package fresh cranberries
Methods
Carefully remove rind from 3 oranges using a vegetable peeler, making sure not to get any of the white pithy part of the rind. Slice rind into thin strips. Peel all oranges; cut into sections. Combine rind strips, sections, 1 1/2 cups water, and 1 cup sugar in a medium saucepan; bring mixture to a boil. Reduce heat, and simmer for 15 minutes, stirring occasionally
Add remaining 2 cups sugar and cranberries to pan. Simmer for 30 minutes or until thick.
In a small saucepan prepare your pectin. Dissolve 2 tbsp of pectin powder in a small bowl with 3 tbsp of water. In the saucepan of 1 cup of water add in the dissolved solution. Heat the solution till thicken. Stir it well.
Slowly pour into your fruits mixtures when stirring it. Set it aside to cool down before storing into jar.