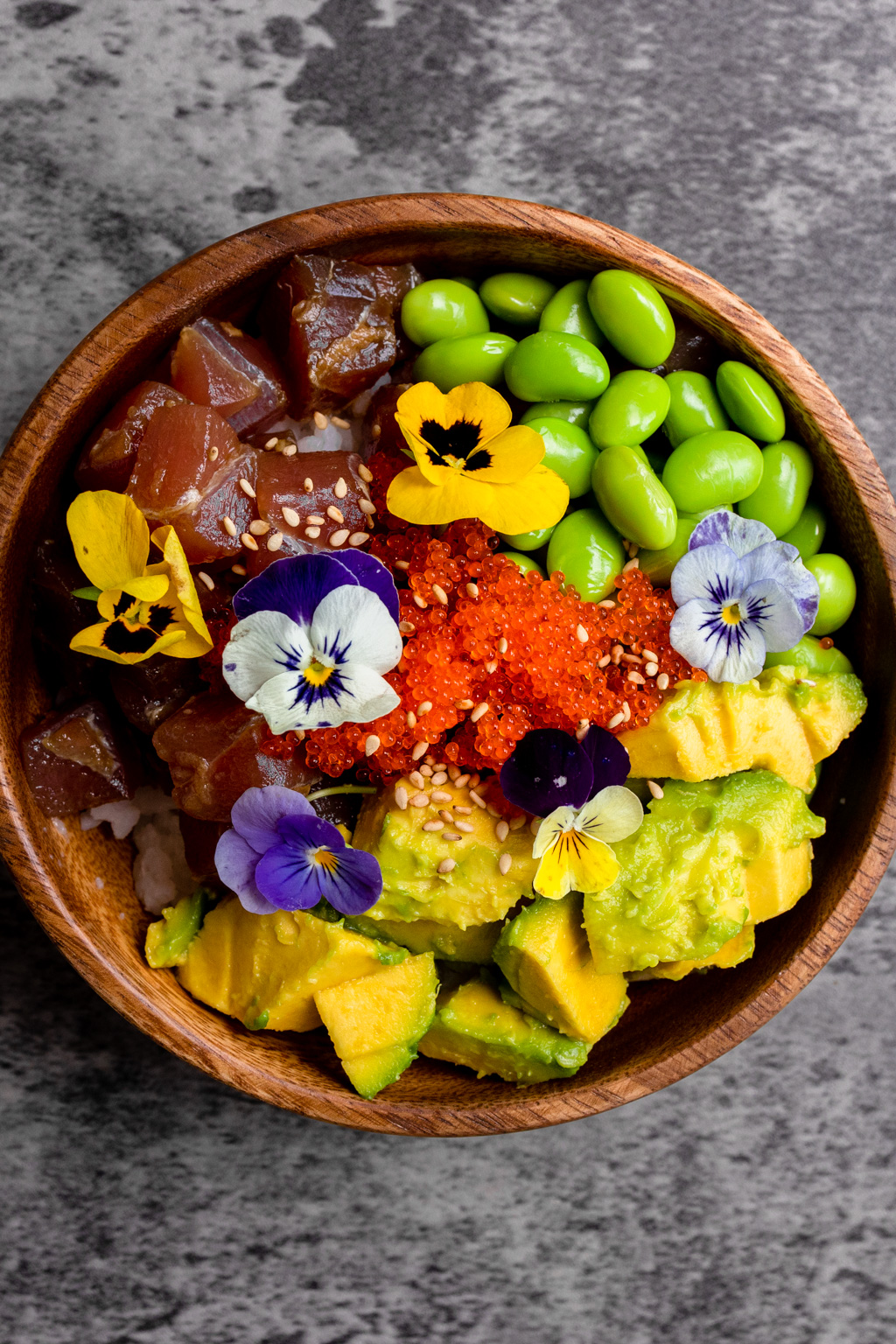 A poke bowl (original spelling 'poke bowl', pronounced "poh-KAY bowl") is a Hawaiian dish that has its roots deeply rooted in Japanese cuisine. If you're looking for a healthy and delicious meal, a poke bowl is definitely worth trying. It is packed with fresh and nutritious ingredients like ahi tuna, cucumbers, seaweed, carrots, sweet potatoes, and avocados. Not only is it a tasty way to get your daily dose of vitamins and minerals, but it's also a fun and colourful dish that's perfect for sharing with friends.
Poke Bowl vs Chirashi Sushi
Typically, poke bowls include one or two types of fish, usually tuna or salmon, with a varied choice of sauces, served with lots of fresh green, white rice or brown rice, or both. In healthier options, we can replace it with lettuce. There is no sauce on Chirashi, and it is commonly made with tuna, salmon, yellowtail, eels, shrimp and roe along with other types of fish (in Japan they will serve what is seasonal). Sometimes it will be severed with a piece of tamagoyaki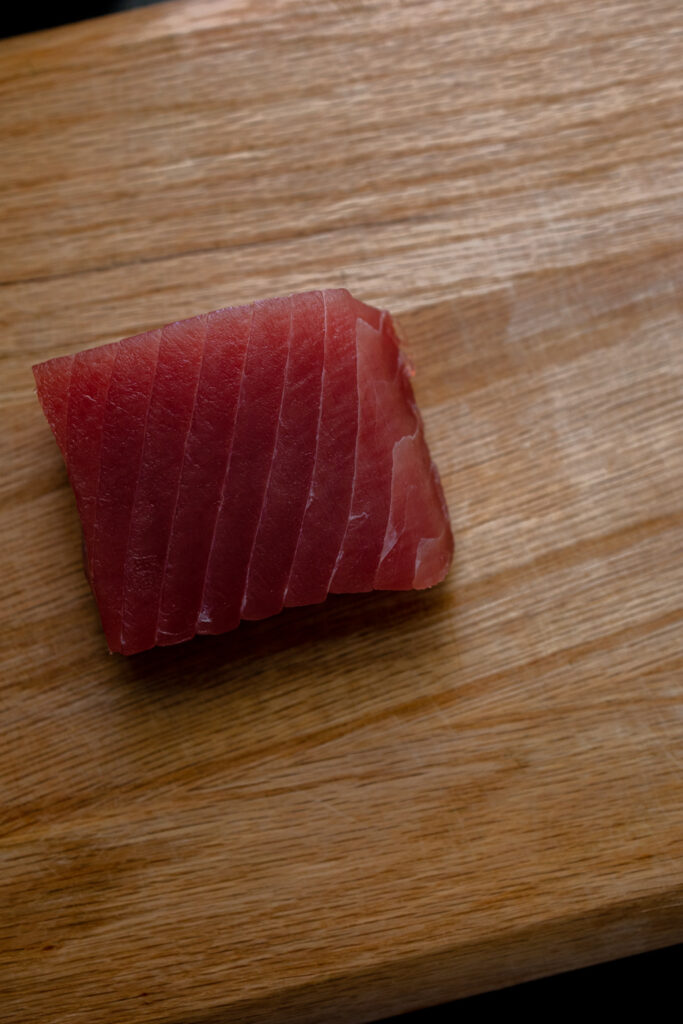 What Ingredients for the bowl?
When it comes to choosing a protein, there are a variety of options to consider. Salmon is a popular choice due to its high omega-3 content and delicious flavour. Shrimp is another great option, with its low-calorie count and versatility in dishes. Chicken is a classic choice, providing a lean source of protein that can be prepared in a multitude of ways. Tuna is a great choice for those looking for a meaty texture and high protein content. And for the more adventurous eaters, Octopus provides a unique and flavorful protein source. Ultimately, the choice of protein depends on personal preference and dietary needs. So go ahead and choose the protein that best suits your taste buds and health goals.

When it comes to choosing vegetables, there are plenty of options to consider. From the creamy texture of Avocado to the sweet crunch of Pineapple, each vegetable offers its own unique flavour and nutrition profile. If you're looking for a vegetable that's both tasty and healthy, consider adding beetroot to your diet. This root vegetable is packed with antioxidants and vitamins, making it a great choice for anyone looking to improve their overall health. If you're looking for something a bit more refreshing, cucumber is a great option. With its high water content and crisp texture, it's the perfect addition to any salad or sandwich. No matter which vegetable you choose, be sure to incorporate a variety of colours and textures into your diet to ensure you're getting all the nutrients your body needs.
Classic Soyu Sauce
The sauce is always said to be the soul of a dish. In the culinary world, sauce is not just an afterthought, it is the foundation of a dish. It is the essence that brings every ingredient together, the flavour that elevates the dish from ordinary to extraordinary. Without sauce, a dish is incomplete, lacking that essential element that ties everything together.

When it comes to poke bowls, there are a plethora of sauce options to choose from. However, for those who prefer a more traditional taste, the Shoyu flavour is the way to go. While spicy mayo, teriyaki sauce, ponzu sauce, sesame soy sauce, and wasabi aioli are all delicious choices, nothing beats the classic flavour of Shoyu and ginger with Tuna. Give it a try and taste the difference for yourself!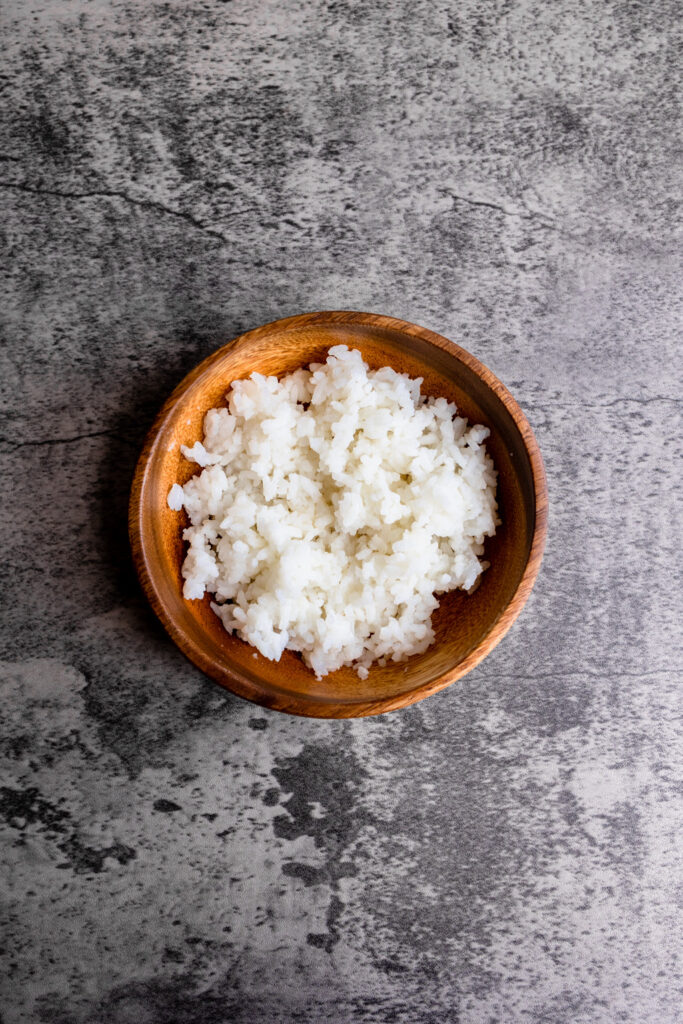 If you try this recipe please tag #byplaincanvas on Instagram. We love to see your photos of our recipes! Also, follow us on Instagram to keep up on what we're cooking up.
xoxo, Joe
Shoya Tuna Poke Bowl
Ingredients
1 lb fresh sashimi-grade tuna steak, chilled and cut into 1-inch cubes*

1 tablespoon sesame oil

1½ tablespoons soy sauce plus more to taste

1 avocado, cubed

1 cup edamame bean

2 tbsp ebiko

2 cups steamed rice for serving

edible flower for garnish
Methods
In a bowl, combine the cubed tuna, soy sauce, sesame oil, salt and gently toss with your hands or a spoon. Adjust the seasoning to your liking.
Serve over rice and enjoy immediately.