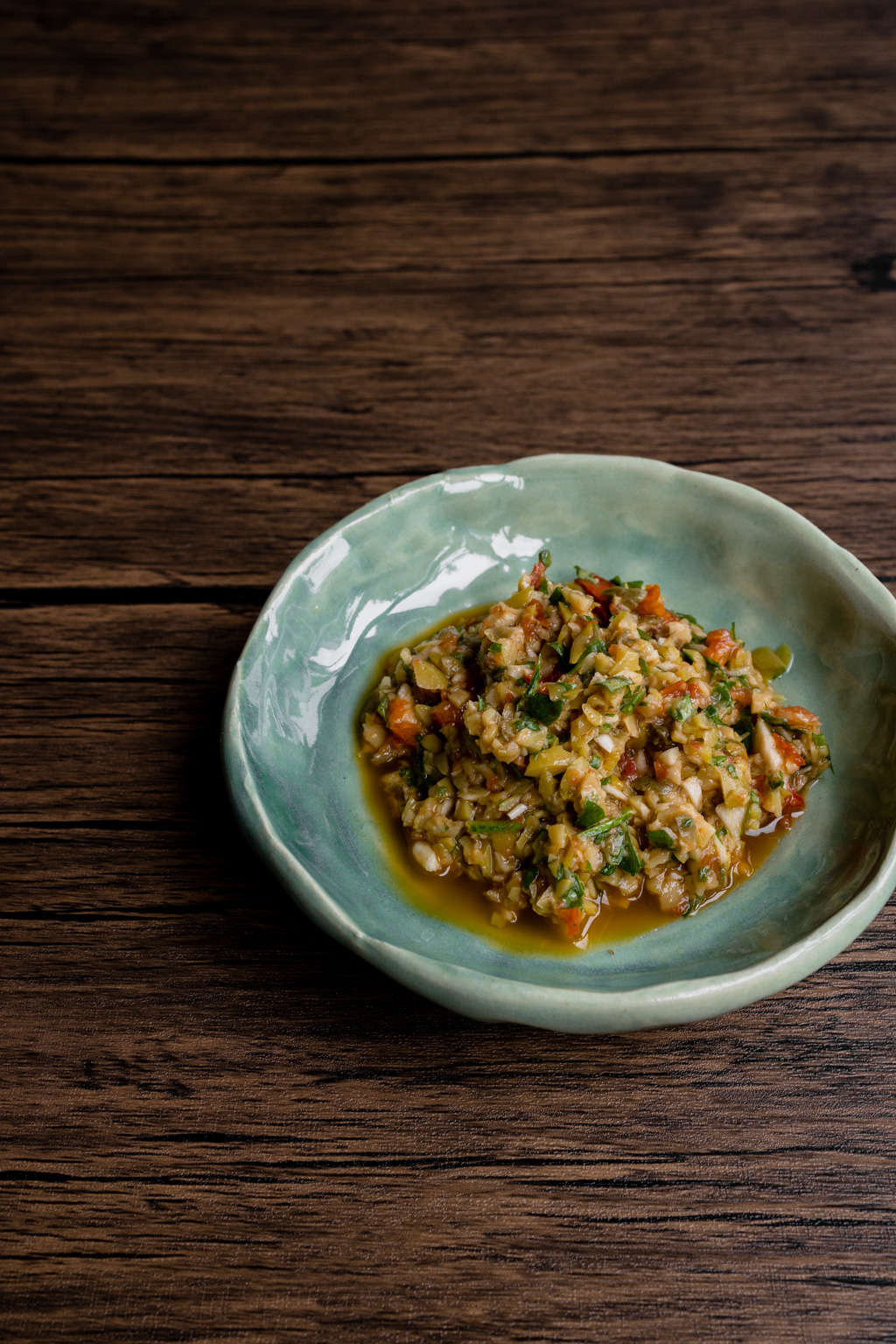 Have you wondered what to do with leftover olives from the party you held on Sunday? This Olive Sun Dried Tomato Tapenade is one of the recipes you could uplift the flavour of simple olives. Olives — you either love them or you hate them. And this recipe is definitely for the olive lovers in the house! If you're looking for a way to get more olives in your life – or just a delicious new dip or spread – this tapenade is the perfect solution. With just 7 ingredients and 5 minutes required, it's about as easy a recipe as they come. Let's do this!
What is a Tapenade?
Tapenade is a traditional Provençal dish that originated in the south of France. It is a thick paste or dip made primarily from olives, capers, anchovies, and olive oil, along with other flavourings such as garlic, herbs, and lemon juice. The word "tapenade" is derived from the Provençal word "tapeno," which means "caper."
The main ingredient in tapenade is olives, specifically black or green olives or a mixture of both can be used. The olives are typically pitted before being blended or finely chopped to create a coarse or smooth paste, depending on personal preference. Capers and anchovies add a salty and tangy flavour to the tapenade, while olive oil helps bind the ingredients together and adds richness.
Variation for Tapenade
Tapenade is often used as a spread or condiment and is enjoyed with bread, crackers, or vegetable sticks. It can also be used as a topping for grilled meats, fish, or vegetables, or incorporated into various recipes to enhance flavour. Its intense and savoury taste makes it a popular ingredient in Mediterranean cuisine.

While the basic recipe remains the same, variations of tapenade can be found, including additions such as sun-dried tomatoes, roasted red peppers, or different herbs and spices. These variations provide additional depth and complexity to the flavour profile of the tapenade.
xoxo, Joe
Olive Sun Dried Tomato Tapenade
Ingredients
2 cups pitted, drained olives (we love Kalamata and green olives)

2 cloves garlic, smashed

1/3 cup sun-dried tomatoes (not packed in oil)*

1/3 cup tightly packed fresh basil

1/3 cup tightly packed fresh English parsley

1-2 Tbsp olive oil

3 Tbsp lemon juice (1 lemon yields ~3 Tbsp or 45 ml)
Methods
Add olives, garlic, sun-dried tomatoes, basil, olive oil (starting with a lesser amount), and lemon juice to a food processor and mix/pulse to achieve a dip with some texture. Scrape down sides as needed.
Taste and adjust seasonings as needed, adding more sun-dried tomatoes for tomato flavour, basil and English parsley for fresh herb flavour, lemon juice for acidity, olive oil to thin, or garlic for a bite. Optional: Add a pinch of salt and pepper, though we didn't find it needed it.
Serve immediately. This makes a great dip on its own or for pairing/layering with hummus.
Store in the refrigerator for up to 7-10 days. Freeze for long-term storage, though best when fresh.