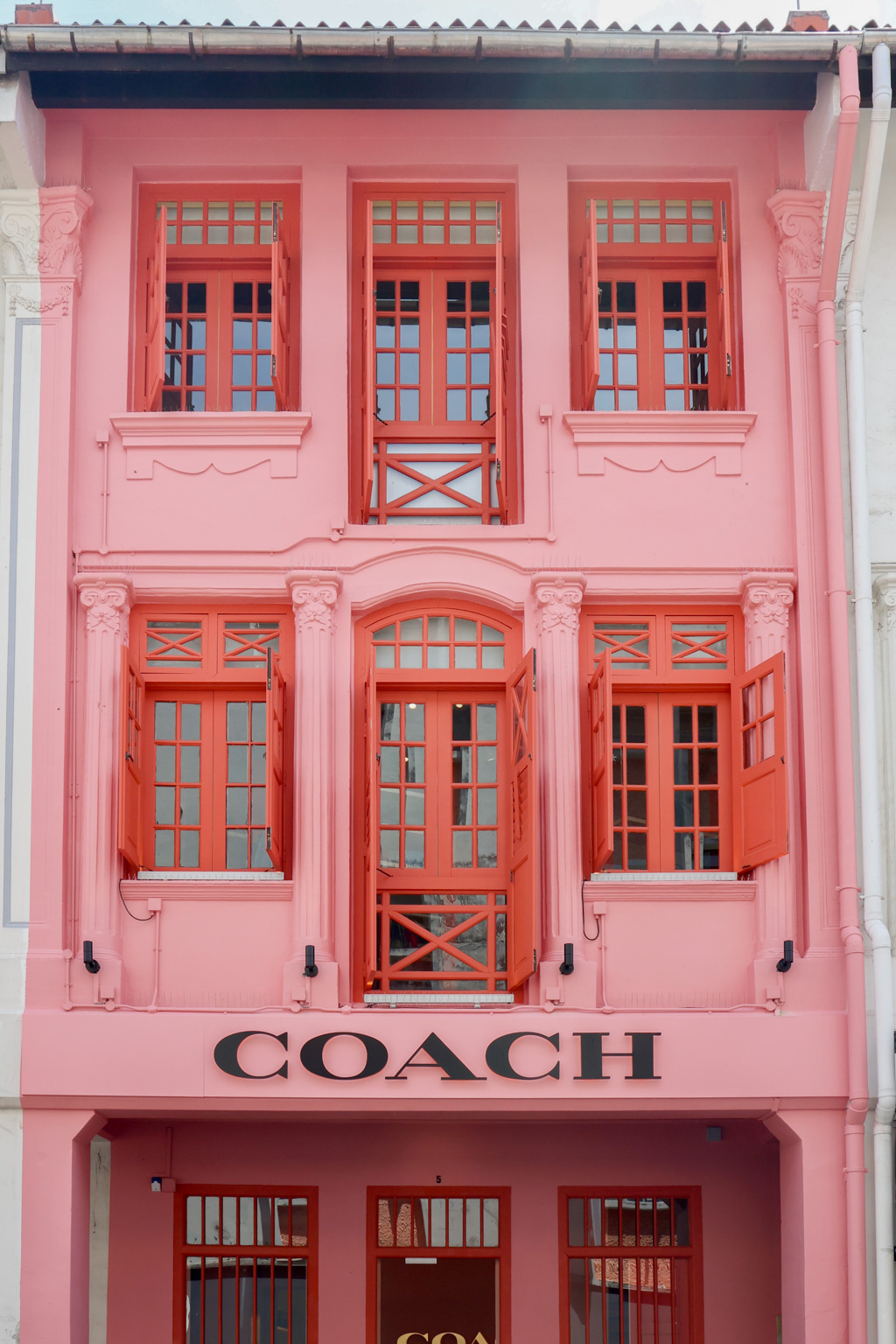 Keep an eye out for the Coach Play Singapore Shophouse as you stroll down Keong Saik Street. Easily recognizable, it is a three-story building freshly painted in a bold pink colour.

If you're wandering down Keong Saik Street, don't miss the Coach Play Singapore Shophouse. You can't miss it – it's a three-story building that's been painted a vibrant pink. It's definitely a standout on the street. If you're in the market for some unique shopping or just want to snap a photo for the 'gram, this is the place to be. Trust me, you won't regret it!
The cafe is part of a one-of-a-kind multi-concept store that houses a range of experiences, from retail to art. The IG-worthy cafe is located on the first floor. On the second storey sits a retail space featuring Coach merchandise, including some vintage and restored items. There's also a customisation station to personalise your bag.  This is followed by an immersive exhibition-like experience on the third storey, where you get to learn more about the heritage designer brand.
Keong Saik Street
Keong Saik Street is one of Singapore's most vibrant and bustling areas. In the 1960s, this stretch of road became a prominent red-light district due to the presence of brothels in the shophouses on either side. The shophouse is one of many restored shophouses that now house various businesses. With its mix of traditional shophouses and trendy bars and restaurants, there is something for everyone. Whether you're looking for a night out with friends or a quiet afternoon stroll, Keong Saik Street has it all.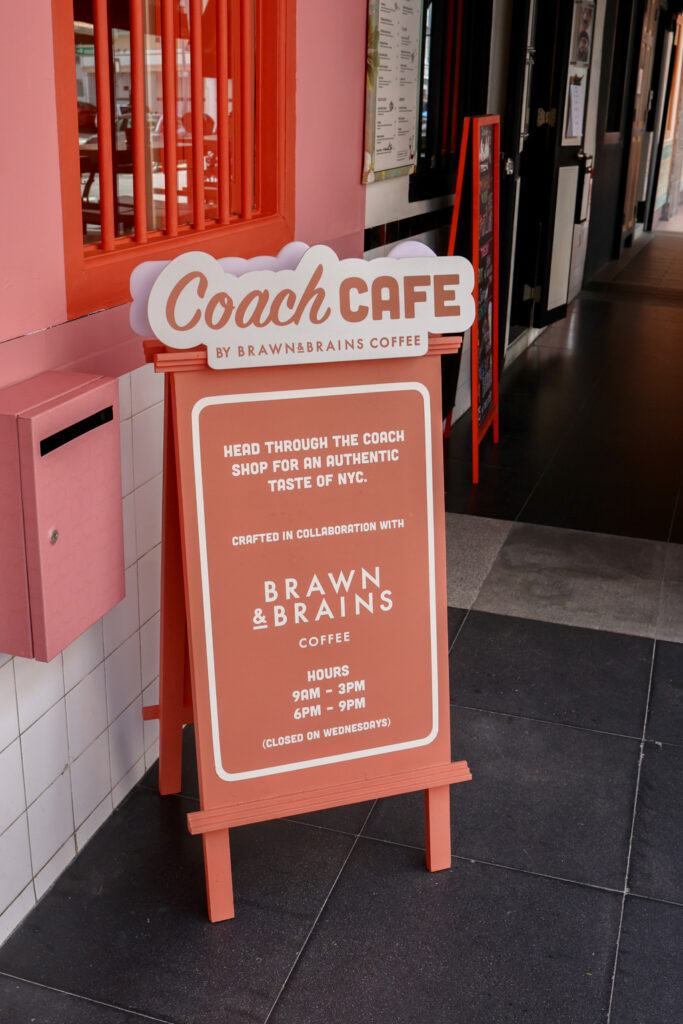 The Level 3
We were been given a tour of the place where we start from level 3, where we step into the immersive room and experience the rich history of Coach like never before. The carefully curated space is designed to transport you back in time and give you a glimpse into the brand's evolution over the years.

From iconic leather bags to the latest fashion collections, every piece tells a story of craftsmanship and innovation. Don't miss this opportunity to immerse yourself in the world of Coach and discover what makes it a timeless classic.
On the 2nd level, there have a special retail area filled with all kinds of vintage restored and authentic leather items where you can browse and shop some of the ready-to-wear Coach apparel and bags on display. There is also a customisation station where you can personalise your bags with exclusively designed pins! Love it!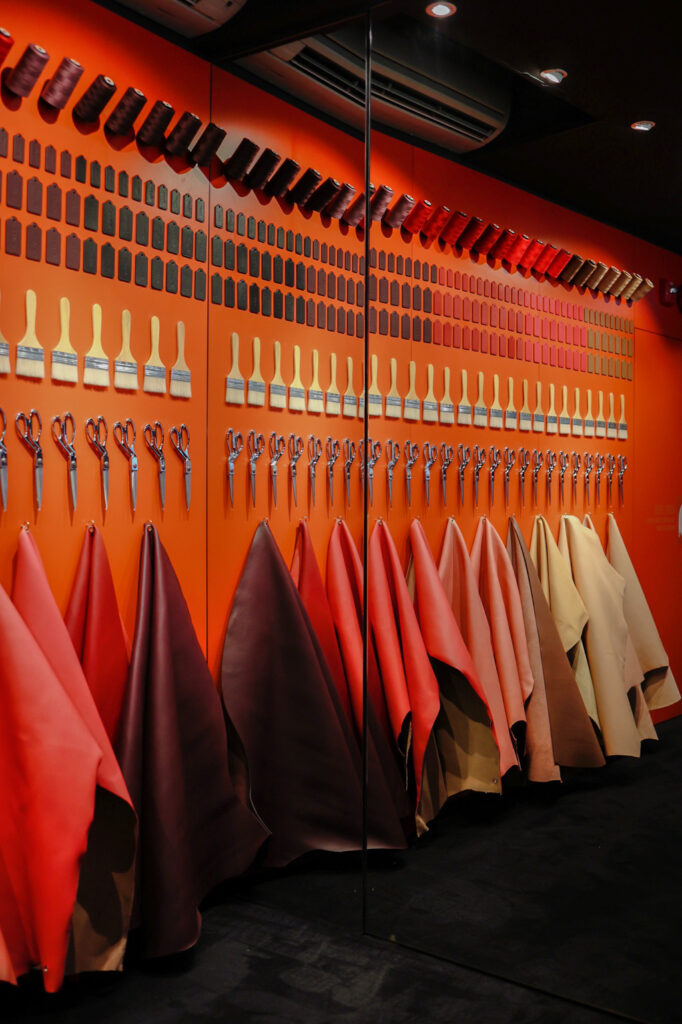 Social media has been going crazy for the cafe decor, which boasts a striking retro American diner aesthetic that is enlivened with swathes of pastel yellow and bubblegum pink. But it isn't just a vanity project for Coach — the fashion house actually collaborated with popular homegrown cafe brand Brawn and Brains for the food and beverage offerings.
Brawn & Brains
Brawn & Brains, one of the locals' favourite cafes, is partnering with Coach Play Singapore Shophouse. There is a wide variety of food and beverage options available in the cafe, including coffee, tea, pastries, waffles, and salads. The interior of the cafe is cosy and inviting, with comfortable seating and a relaxed atmosphere. Customers can enjoy their food and drinks while admiring the unique architecture of the shophouse. Overall, Cafe Explorer is a must-visit destination for anyone looking for a delicious meal in a charming setting.
What did we order?
The menu isn't incredibly extensive, with only a few all-day breakfast items and mains to choose from.  But if you're a big fan of hearty American-style grub, you'll enjoy options such as chicken and waffles (S$18) which is what we have ordered. A plate of crispy waffles with flavourful marinated fried chicken — what's not to love?

If you are having sweet tooth Coach Cafe also offers Brawn & Brains' signature doughnuts (from S$4.20) that come with quirky fillings such as zesty lemon curd (S$5.20) and cherries and cream (S$5.20). Partnering with Brawn & Brains means the usual speciality coffee choices can be found on the menu, but if you're not in the mood for a smooth cup of white (S$6), there's the classic vanilla milkshake (S$10) for you to completely get into the retro American diner vibes.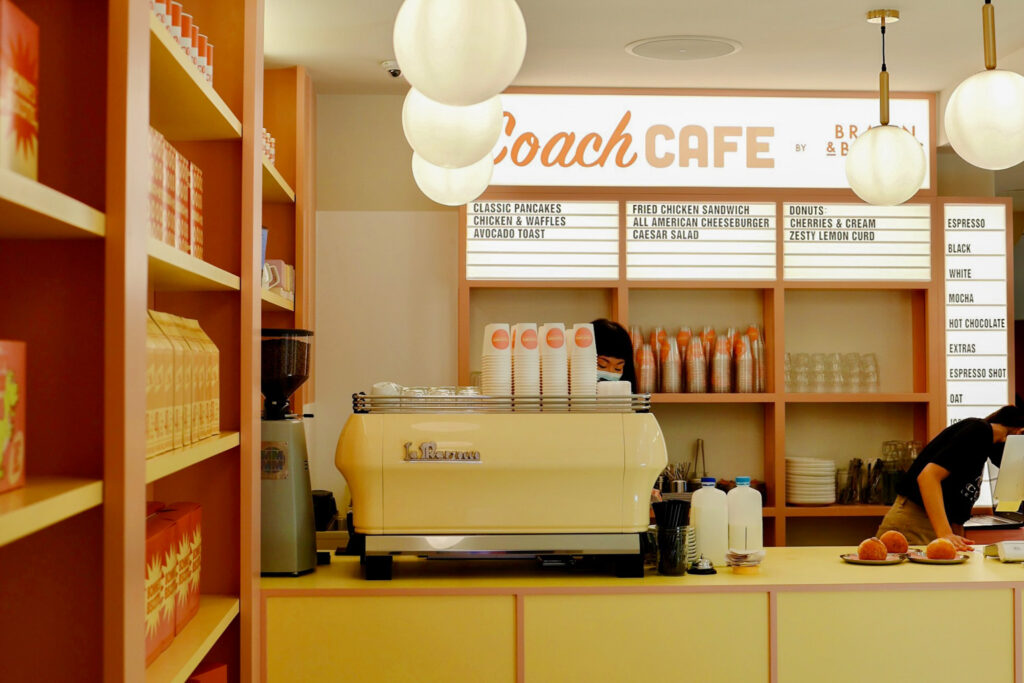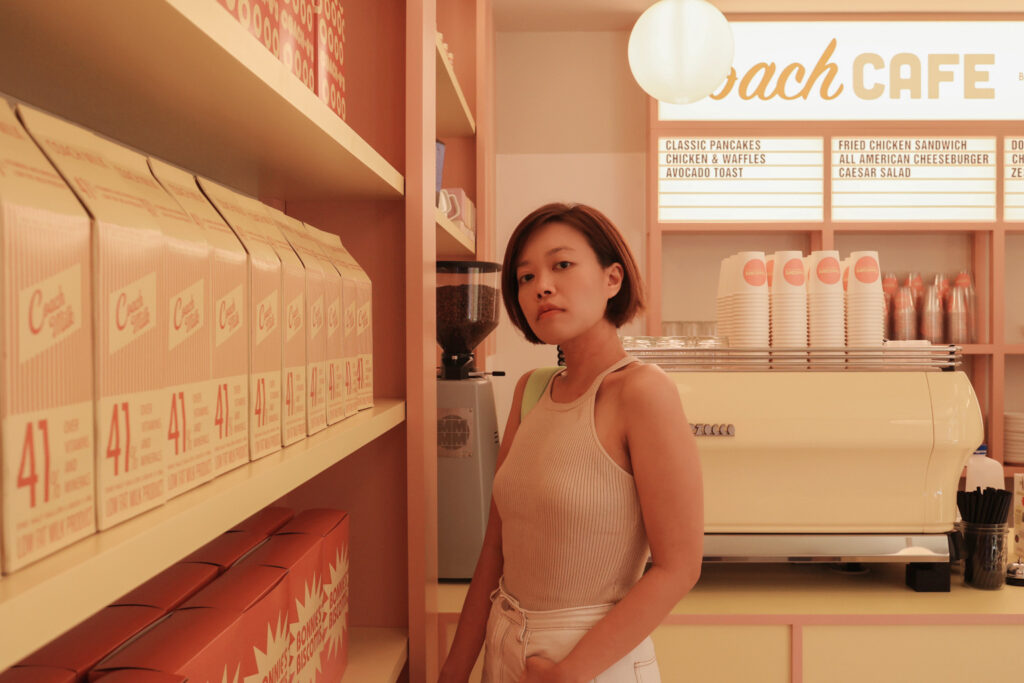 The ambience is 50s-inspired so if you'd like to put together a Y2K outfit with tinted sunglasses to match the vibes, go ahead. Admission to Coach Play Singapore Shophouse is free for all and it's open every day from 10 am-10 pm for the next year or 2, which means you can make it your regular weekly spot.
Coach Playhouse
Address: 5 Keong Saik Road, Singapore 089113
Opening hours: 10 am – 10 pm