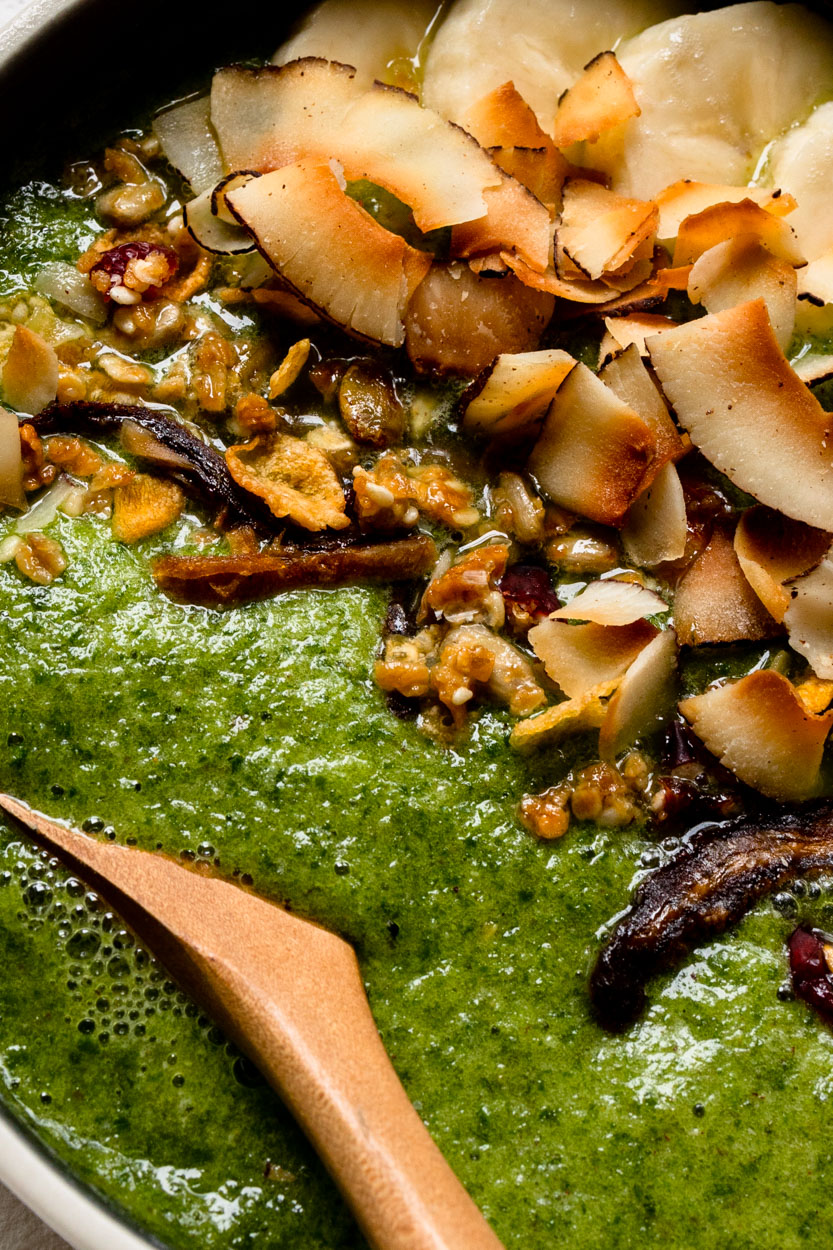 But have you heard the new thing about smoothies? You can put them in BOWLS. Yes, bowls. Why, you ask Because you can make them into even more of a complete meal with the simple addition of a few blend-in ingredients and toppings. Count me in! This smoothie bowl is absolutely delicious. Plus, it's simple (as always), requiring just 10 minutes to make, and entirely customizable. We provide a basic round-up of ingredients for you to start with so you can then experiment and make this bowl your own.
The basic idea, in my opinion, is to make a slightly thicker, more nutritionally dense smoothie (with things like avocado and nut butter) and then top it with some game-changing ingredients, like coconut, hemp seeds, granola, nut butter, etc. You get the drift.
Basically, anything in your pantry that will take your smoothie from a tide-me-over snack to a seriously-substantial meal.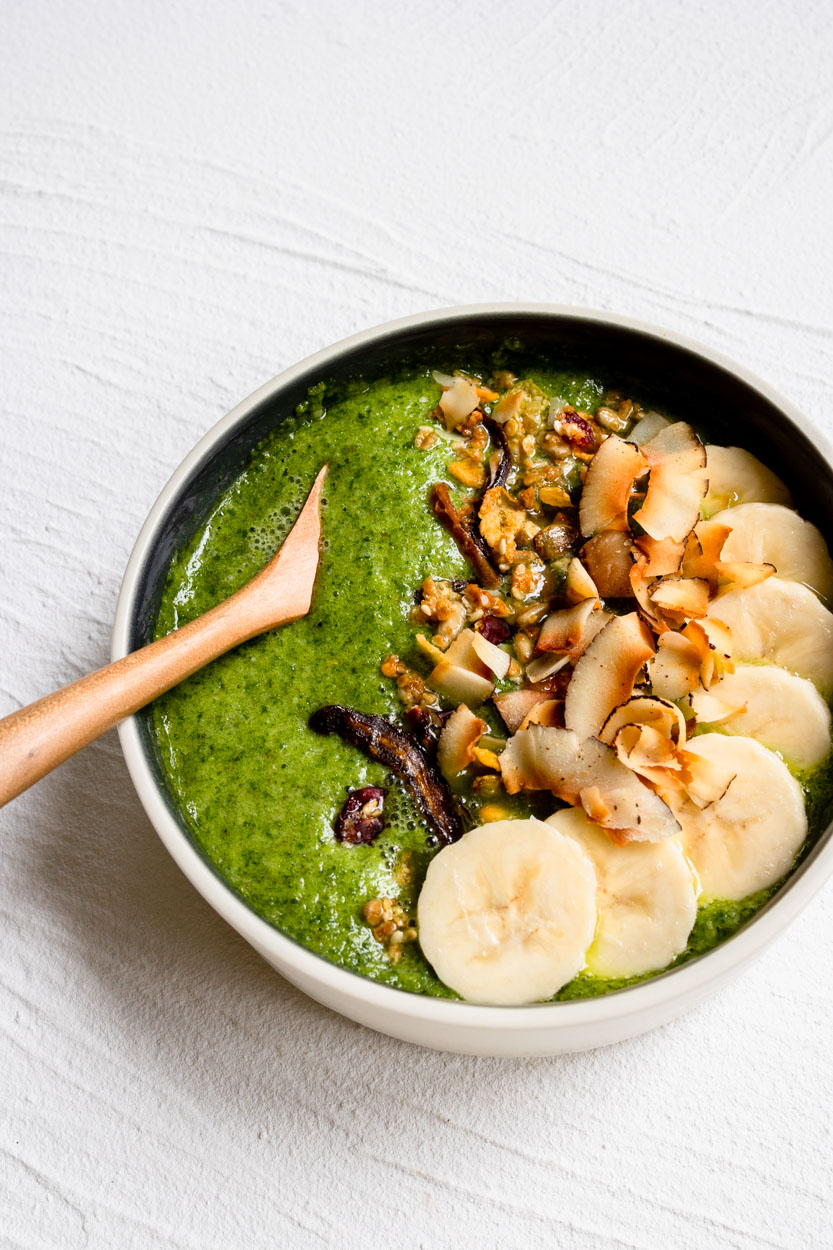 If you try this recipe please tag #byplaincanvas on Instagram. We love to see your photos of our recipes! Also, follow us on Instagram to keep up on what we're cooking up.
xoxo, Joe
Coconut Green Smoothie Bowl
Ingredients
Frozen Green Smoothie Pack from Mark & Spencer (follow the recipe on the pack)

1 banana; thinly slice

roasted coconut curls

coconut granola
Methods
Follow the instruction from the pack and add all of the ingredients to a blender and blend on high for 30 seconds, or until creamy.
Serve the smoothie in a bowl and top the topping.