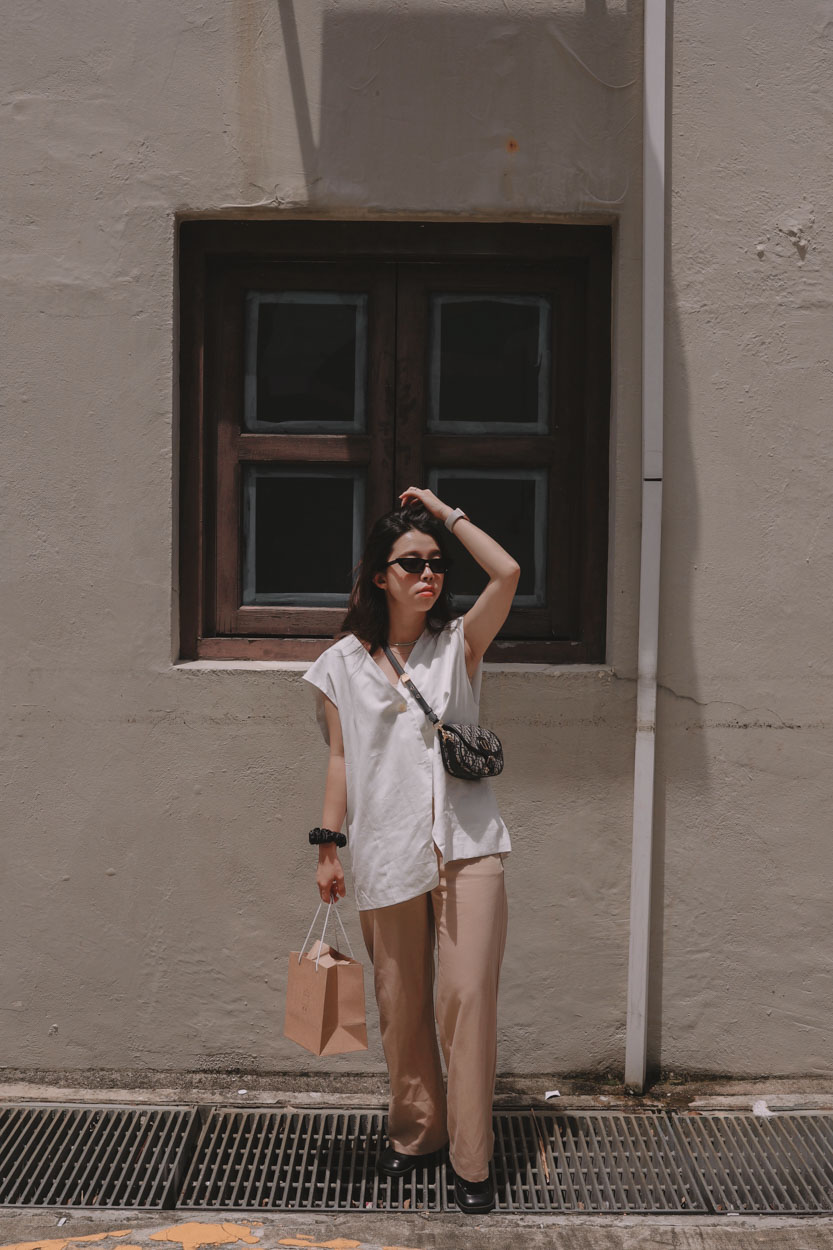 There's a certain charm to the Katong and Joo Chiat precinct that became a frequent visitor for us. With frequent new café openings and the recently revamped malls of i12 Katong and Katong Point bringing more vibrancy to the area, we thought it is about time to update the list of cafes in the area for your next caffeine fix! 

Previously, we shared how we spend a day at Joo Chiat but a day is never enough. While these places and spaces are some we hope to keep quiet about them so we can keep them to ourselves. Still, it is too good not to be shared.
Where to Shop
With the everyday busy day, it may very well be the best time to treat yourself or a loved one to a fresh set of sheets. After all, there's nothing better than a good night's sleep. SOJAO is one place we keep on getting back to for some lifestyle items, especially their luxury organic bed sheets, where you expect to find silky smooth sheets that only get more amazing with each wash.

SOJAO
Address: 251 Joo Chiat Rd, Singapore 427505
Operating Hours: 11 am to 7 pm (Closed on Tuesday)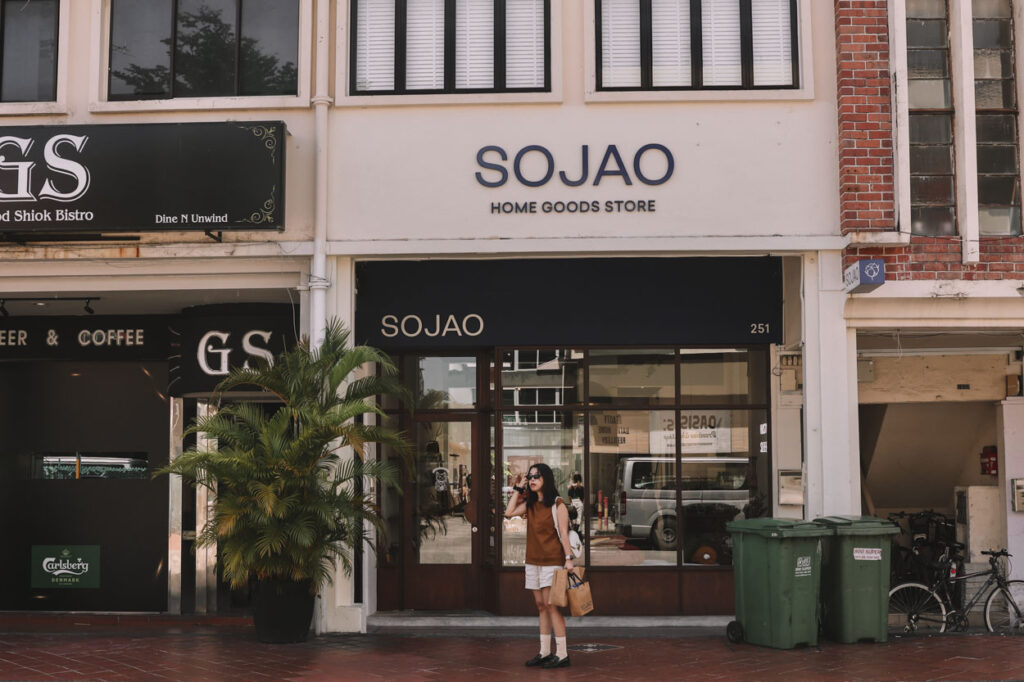 Oasis Beauty Kitchen
Another lifestyle store that is on our list is this Oasis Beauty Kitchen where they sell eco-friendly beauty products that you can use for your hair to face and even the body. Their solid haircare range intrigues us because it is a sustainable swap at first instance, as we return because they see the difference in the health of their hair and scalp.

OASIS: Provision Shop
Address: 280 Joo Chiat Rd, Singapore 427534
Opening Hours: 11 am – 7 pm (Wed-Sun)
Little Farms
Joo Chiat is not only a "shopping" place, hidden down the streets is home to many people. One of the daily necessities is a supermarket for these people every day. Amongst them is Little Farms Grocery's fifth outlet along Joo Chiat Road, which is home to the group's second eat-in concept, Little Farms Bistro. Expect an extensive food menu across breakfast, lunch, and dinner hours, and one of the best happy hours (4 pm-8 pm daily) in the Katong neighborhood.

Little Farms Bistro 
Address: #01-04A, 451 Joo Chiat Road, Katong Point Shopping Centre, Singapore 427664
Opening Hours: Open Mon-Fri 8.30 am – 10.30 pm, Sat-Sun 7.30 am – 10.30 pm.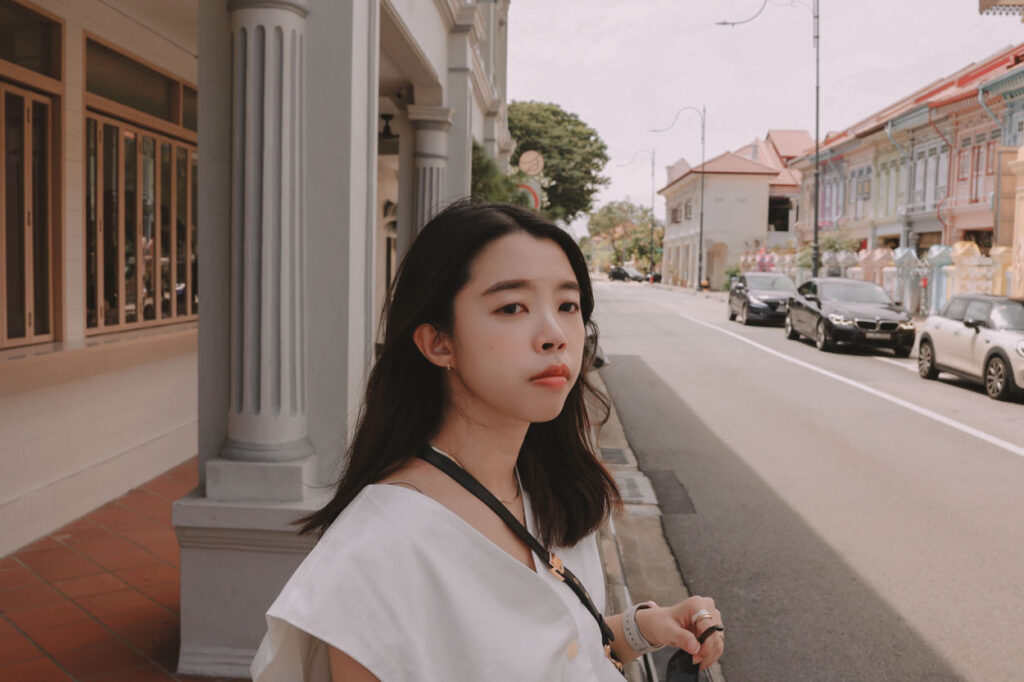 Where to Eat
Plain Vanilla has been one of the cafes that grew up together with us. It is also one of the very first cafes we visited years back when cafe hopping become a trend. Now this locally grown cafe had already a few branches all around Singapore. Once you reach the cafe, you are been welcome by a full glass of bakeries.  In terms of interior design, the color tonality of the interior is similar to its revamped Tiong Bahru outlet. Think of patches of red walls, wooden furniture, and indoor plants – it is a very cozy ambiance. The space is split into indoor dining and backyard space with a skylight over the yard. Although it's a little warm, we enjoy seating outside when we intend to stay at a cafe for a period of time.

Plain Vanilla East Coast 
Address: 199 East Coast Road Singapore 428902 
Opening Hours: Monday to Sunday: 7:30 am to 7:00 pm 
Petit Pain
If you love simple pleasures such as a hearty bowl of soup or freshly baked bread. Petit Pain definitely will get attention when pictures of its unassuming croissants, as well as rumors of its perpetual snaking queues, started popping up on social media. Their best seller is the Classic Croissant ($3), which is a must-try. They also serve sweeter options such as Apple Danish ($3.80), Orange Chocolate Escargot ($3.80), and Raisin Escargot ($3.60) which are great for those with a sweet tooth. 
Petit Pain
Address: 315 Joo Chiat Road, Singapore 427566
Opening hours: Tue-Thurs 11 am to 5 pm, Fri 11 am to 7 pm, Sat-Sun 10 am to 5 pm.
Choice Cuts
Choice Cuts Good + Coffee is a vinyl records cafe that takes up a hipster facade from the 80s. With a New York deli-inspired menu, Choice Cuts offers a selection of bagels and coffee. But you'll find other sweet treats and special concoctions on display as well.
The cafe is split in half. Vinyl records and hip-hop-inspired lifestyle products occupy the first half of the entrance while the seating area takes up the back. Maybe it's the contrast between the two areas, but the seats looked mundane compared to the storefront.
Choice Cuts
Address: 446 Joo Chiat Rd, Singapore 427659
Opening hours: 9 am- 6 pm
The team behind the venture is not new to the food business though. They are also behind The Refinery and thus are considered experienced in offering modern Japanese and brunch fare. With Scandinavian-style interiors, the café was smaller and narrower than what I have expected though. Likewise, the place is already full even before lunchtime, and we could only get a table outside the cafe. If you have a pet, the outdoor seats here are a great choice for you.
Hello Arigato – Joo Chiat
314 Joo Chiat Rd, Singapore 427565
Opening Hours: 10 am – 4 pm, 6 pm – 9:30 pm (Wed – Thurs)
9 am – 4 pm, 6 pm – 9:30 pm (Sat-Sun), Closed Mon, Tues
Kohi Roastery & Coffee Bar isn't all that remarkable at first glance. At a fleeting look, it's a literal hole in the wall. Mind you, it's a rather unique "hole" that's framed by a bright canary yellow paint job – one that has hoards of customers waiting patiently outside for their coffee fix during the day. 

Kōhī Roastery & Coffee Bar
Address: 283 Joo Chiat Rd, Singapore 427535
Opening Hours: 8 am – 6 pm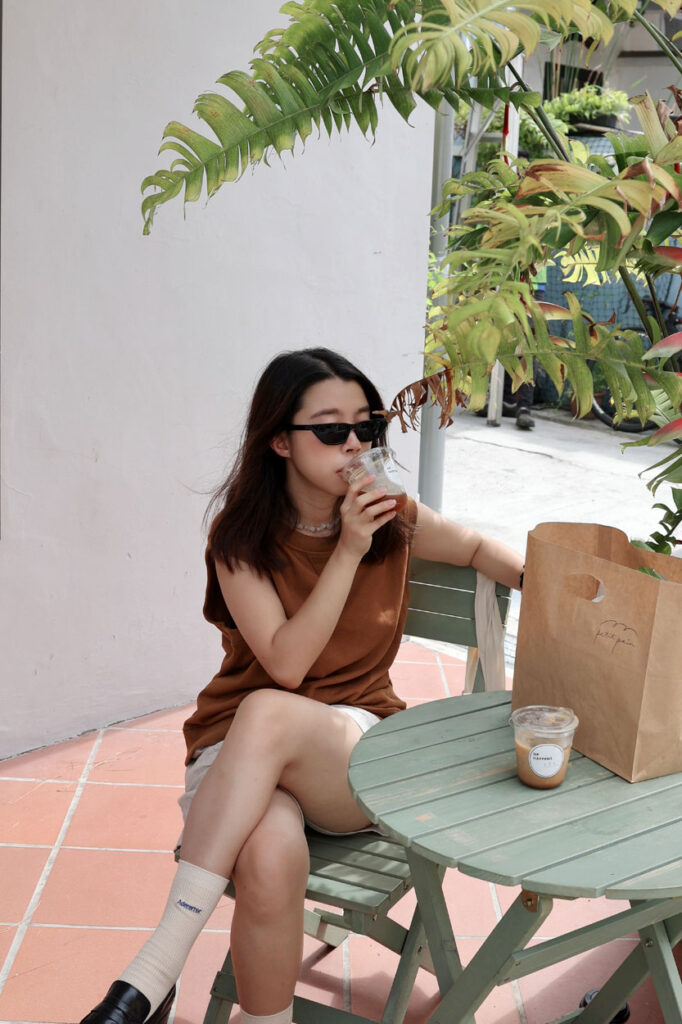 Joo Chiat has not been an unfamiliar place but it's not a place we will usually visit as it is kind of out of our way. However, from time to time will like to give it a visit as it seems like another "city" to us. Which are some of the places you would like to try, let us know in the comment below.
xoxo, Joe