Finally, back to one of my favourite places in Japan – Kyoto, and this time I am going to challenge myself in travelling alone. One of the tasks that was given by Joe is to explore as many coffee places I could during my trip. Any coffee lover would love coffee in Kyoto as much as I do. This white roastery has stolen my soul – Walden Woods is located close to where I stay. It gives me roughly 5 minutes of good morning exercise to get some Vitamin D. Walking through the alley, you might feel lost in the residential area. You won't miss out on this sleek design that screams "classy" and eye-catching, you won't resist. It is a two-story coffee roastery.
Walden Woods Kyoto is one of the most famous cafes in Kyoto. Very instagrammable. This renovated Taisho-era (大正時代) building cafe tries to express the soul of Walden; or, Life in the Woods written by Henry David Thoreau. Walden Woods Kyoto is where humble America and glorified Kyoto meet. It's otherworldly, for sure.
As you enter the roastery, you are greeted by friendly locals, the sound of the espresso machine and the scent of coffee beans. Walden Woods is filled with "White Christmas" vibes with warm lighting that has warmed one heart instantly. It was 9 am in the morning so I ordered a Villain Canelé along with their filtered coffee, in-house blend. The mild sweet filtered coffee is a perfect match with the Villain Canelé.
Kyoto people love Colombian coffee
As far as I have noticed, the locals in Kyoto love Colombian coffee. For every coffee house (I decide to call them house as they are located in all wooden houses) I went to recommended Colombia beans. Consequently, for most of the morning when I spent most of my time for search for a cup of good filter coffee, but with my weak stomach I preferred something "甘い" (Amai), sweet but less acidic. I have to skip the Colombian beans at Walden Woods but I'm definitely heading to grab another cup very soon.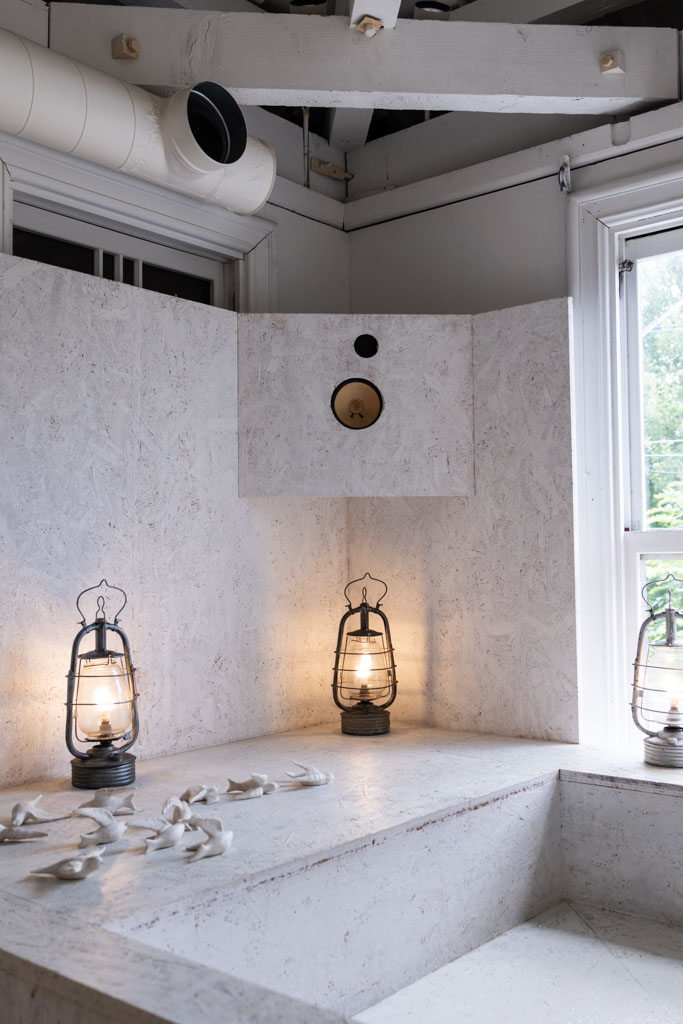 Walden Woods, Kyoto
Address: 508-1 Sakaecho, Shimogyo Ward (〒600-8194 京都市下京区栄町 508-1)
Opening Hours: 8 am – 6 pm
Website: https://www.walden-woods.com/