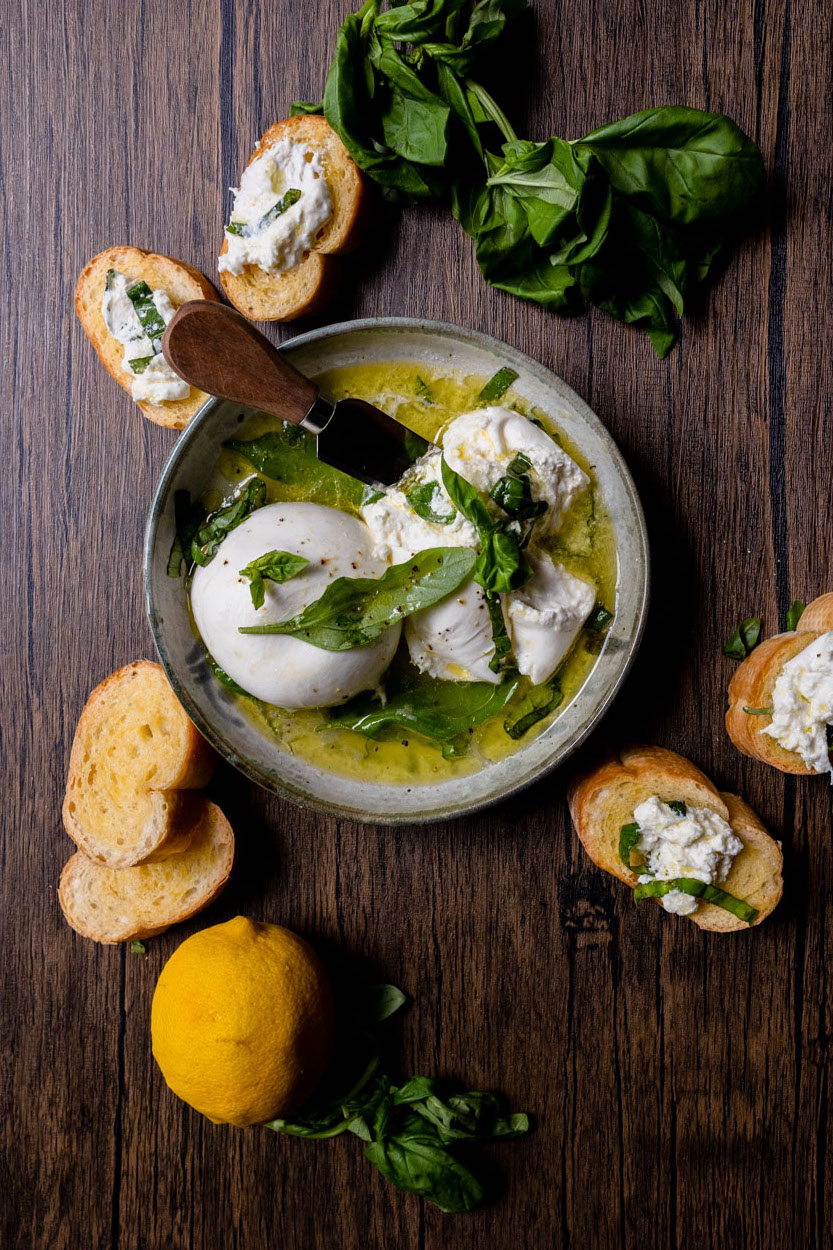 We love an easy starter to kick off a dinner party or to enjoy with a pre-dinner cocktail. Isn't it great when you can combine a few fresh ingredients on a plate and call it done?! Creamy burrata blends with grassy olive oil, lemon zest, and sweet basil for a satisfying spread on toasted ciabatta.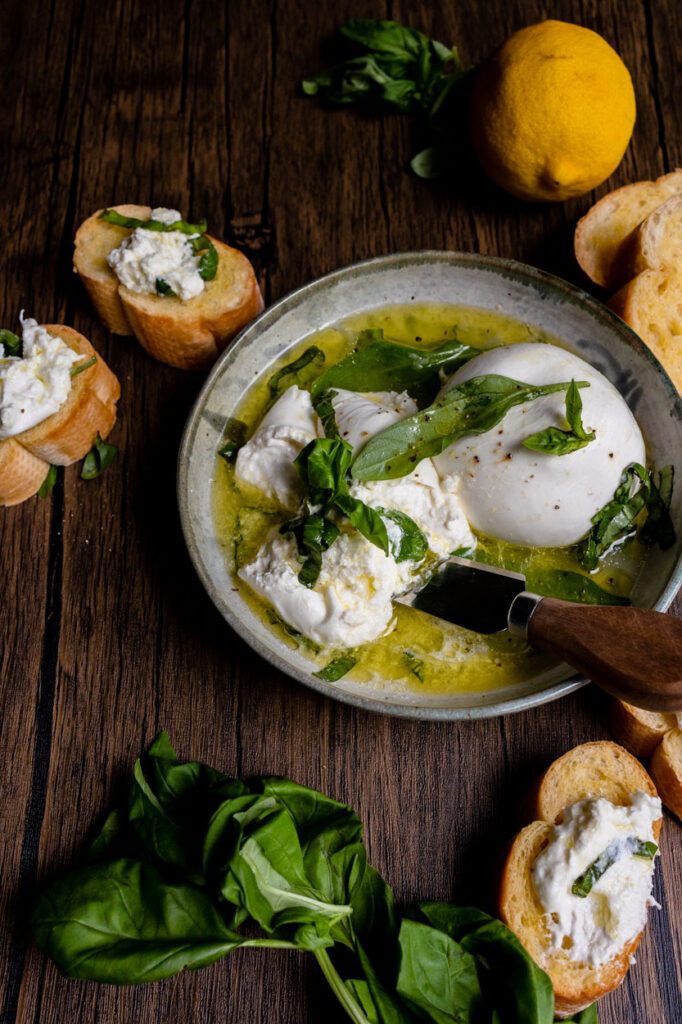 What is Burrata?
On the surface, it looks like a ball of fresh mozzarella, and it sort of is. On the inside, it's a velvety mixture of cheese curds and cream wrapped up in a shell of mozzarella cheese.
Burrata hasn't been around as long as mozzarella and was invented as a way to make use of mozzarella scraps to reduce waste in the cheesemaking process. Brilliant!
Helpful Tips for Using Burrata
It's a fresh cheese and should be consumed within a few days of opening the package.
If you purchase a package with multiple balls of burrata, store unused portions covered in water in an airtight container in the fridge.
It is best at room temperature, so allow it to sit on your counter for at least 30 minutes before enjoying it.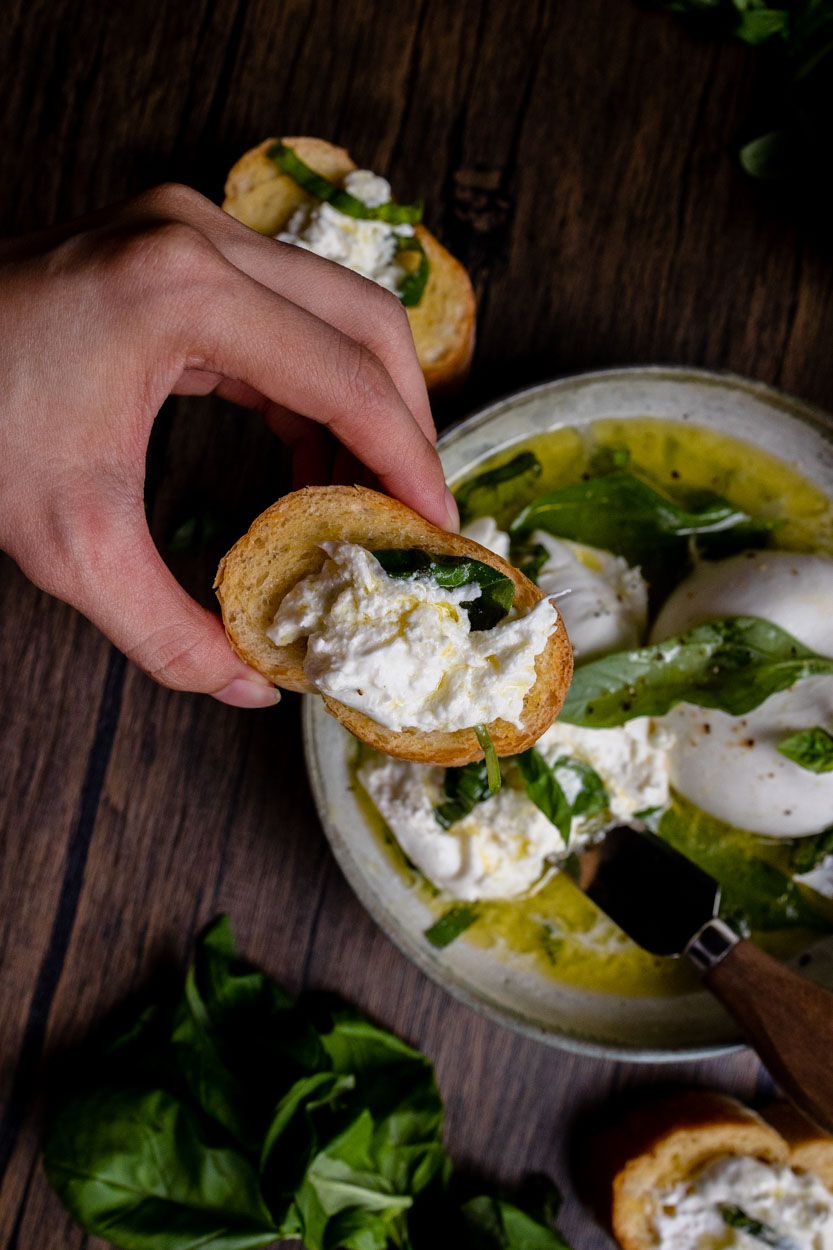 If you try this recipe please tag #byplaincanvas on Instagram. We love to see your photos of our recipes! Also, follow us on Instagram to keep up on what we're cooking up.
xoxo, Joe