The second quarter of this year is fast approaching, and we can't believe it's already May. It was just yesterday that the new year began. Everything was still overwhelming and changing quickly but things seem to fall into place just yet. The post from Bali was long overdue and we decide to catch out our step a little quicker.

Canggu, Bali is a picturesque coastal village located just north of the popular tourist destination of Seminyak. With its stunning beaches, lush rice paddies, and laid-back atmosphere, Canggu is the perfect place to relax and soak up the Balinese culture. If you only have 48 hours in this beautiful paradise, here's what you can't miss.
Day 1
8 am: Our Villa
I would give my sister all the credit – Joe has fabulous taste in searching for great accommodation and I have 100% trust in her on it. Maybe that is her gift in finding a wonderful stay for our trip all the time. When I do that I don't always have the best luck in searching for one.

We love this villa located at the heart of Canggu, it is fairly new and it has a wonderful space design. What more they have a private pool just outside of the room. Considering the heat in Bali, this could be a great place for you to spend the whole day in the villa. The amazing living room and kitchen have everything that you need to stay in here all day.

You can find the Airbnb here.
10 am: The Other Project
When we first walk out of the street of Canggu we are still afraid of how can we travel around. Unlike many countries that we visited, there aren't many public transport choices here. The most common transportation here is the motorbike we have yet to decide how we gonna access that transportation, thus we started the day by foot walking to places near us.

While there is still a lot more to explore in Canggu, Bali we fell in love with The Other Project. They produce beautiful pottery works. We found this place on the first day we explore the place we stayed. We're glad that this place was so close to Airbnb we stayed. This place sells amazingly beautiful pottery, and every piece is unique that makes you fall in love with it instantly. Do take note of the opening hours as it closes quite early.

The Other Project
Address: Jl. Pantai Berawa No.51
Opening Hours: Tuesday – Sunday 10 am – 4 pm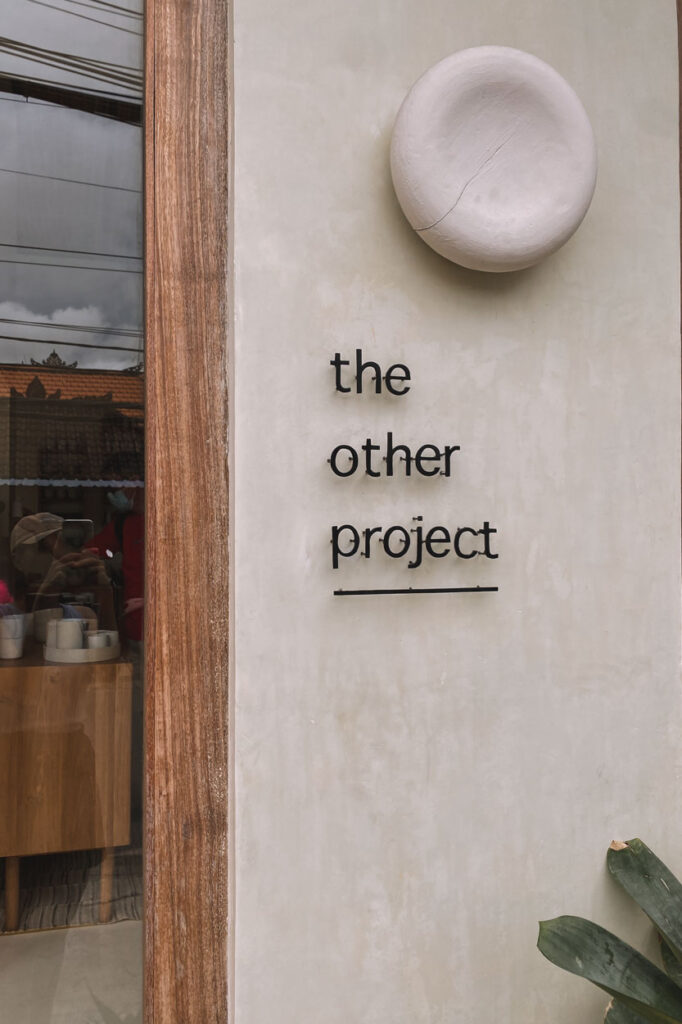 12:00 pm: Milk & Mandu
Near the place we stayed, there is also this popular brunch place that everyone is suggesting – Milk & Madu. It is a family-friendly restaurant with a well-designed space. Once we reached the place in the noon it is filled with families and groups of friends. This place has a pizza bar, a coffee & pastry section, and even a playground for kids!

It has a wide range of food which makes us struggle when we are trying to order. In the end, we got ourselves a Madu Poke Bowl in Tuna Sashimi (110k IDR), Barramundi Fish Sando (105k IDR), and Green Monster Smoothies (60 IDR). The Tuna Sashimi is one of the most unique and tasty poke bowls we ever had, not only the tuna was fresh, the tempura ginger, seasonal avocado, and more really complement the dish well.

Milk & Madu
Address: Jl Batu Bolong N0. 92
Opening Hours: 7 am – 10 pm
3:00 pm: Baked.
As a pastry and coffee lover, there's nothing quite like the experience of visiting Baked. This iconic bakery and coffee shop has garnered a reputation for excellence, and it's easy to see why. From the moment you walk through the door, you're greeted with the mouthwatering scent of freshly baked goods. The display cases are filled with a stunning array of treats, from classic croissants to indulgent pastries.

And let's not forget about the coffee – Baked takes its beans seriously, and every cup is brewed to perfection. Whether you're in the mood for a quick morning pick-me-up or a leisurely weekend brunch, Baked has you covered. It's no wonder why this spot is a favorite among locals and visitors alike.

Read our full experience here.

Baked.
Address: Jl. Raya Semat Gg. Kupu kupu No.1
Opening Hours: 7 am – 7pm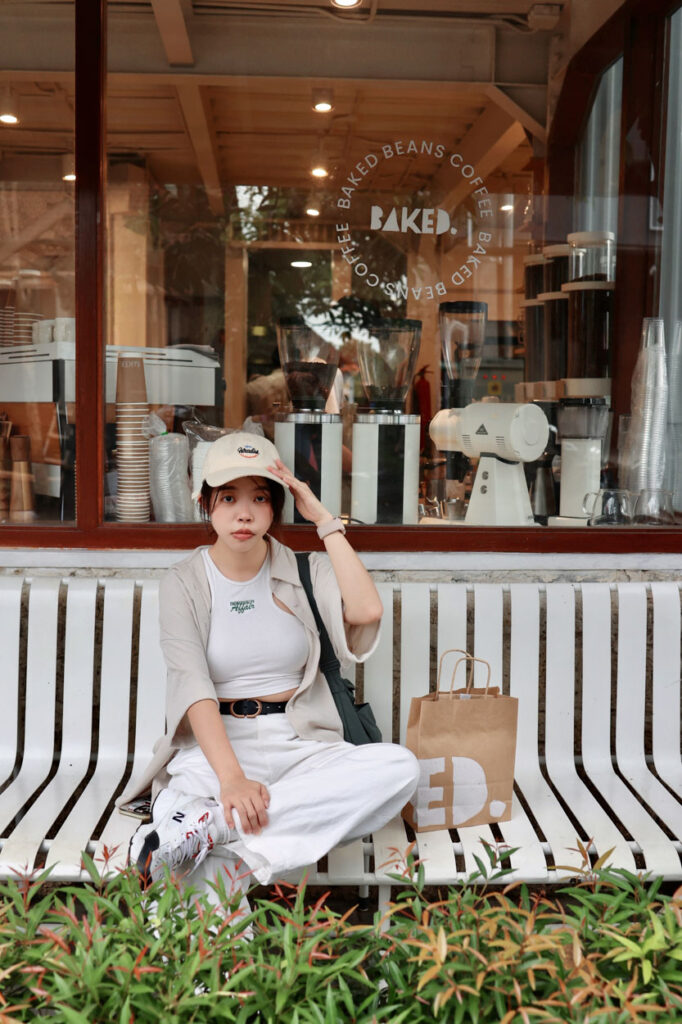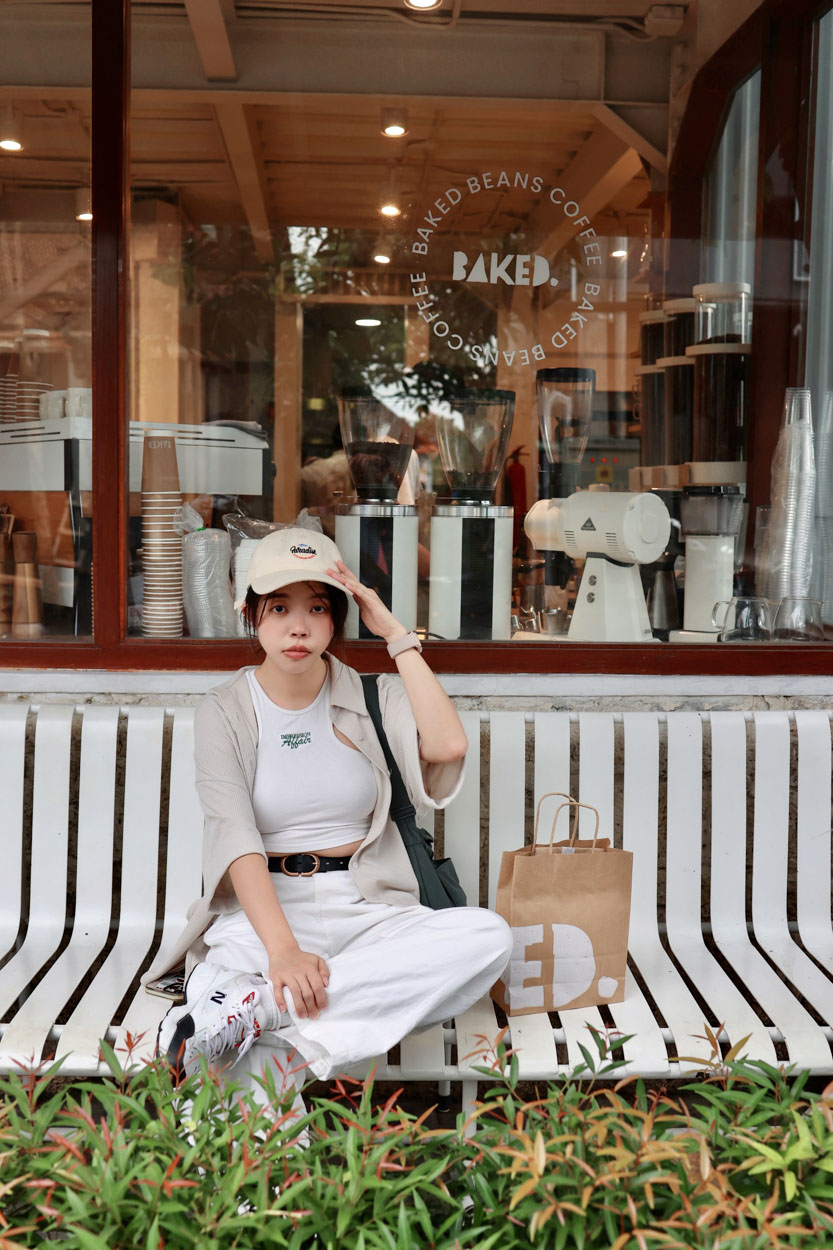 6:00 pm: The Lawn
We can tell you that Canggu Beach is a popular destination in Bali, known for its picturesque sunsets and world-class surf breaks. The beach clubs in the area offer a variety of experiences for visitors, from relaxed lounging to partying the night away.

The Lawn is just one of many options, but it stands out for its spacious and inviting layout that caters to both indoor and outdoor preferences. Sightly away from where we stayed, it took us longer to get to this place. Whether you're looking to chill out with a drink or dance the night away, Lawn is definitely worth checking out during your stay in Canggu. If you are not a party goes, try to leave the place early as it got crowded at 7 pm.
The Lawn
Address: Jl. Pura Dalem
Opening Hours: 10 am – 10 pm
Day 2
8 am: Bokashi
Farm-to-table is the tagline of this place, where they serve the food they grow on their farm to your table. Bokashi is a hidden gem that everyone needs to discover! As soon as you step into this place, you'll feel like you've been transported to a cozy corner of Japan. This place consists of 2 floors, where on the ground floor you will find fresh vegetables and daily goods. Whereas the second floor you can enjoy the amazing food they prepared in the kitchen.

The rustic and grounded vibe of the place is truly remarkable, and it's hard to believe that you're still in Bali. The decor is simple yet elegant, and the atmosphere is so calming and relaxing. We could easily spend hours here, sipping on our favorite green tea and reading a good book.

Bokashi
Address: Jl. Subak Sari No.2
Opening Hours: 8 am – 11 pm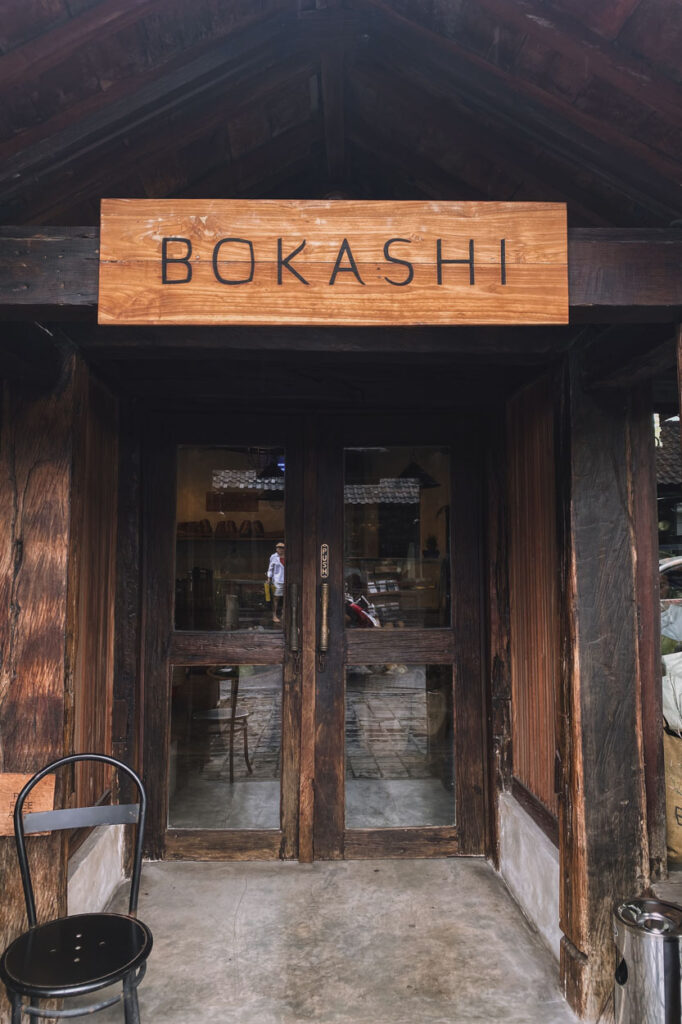 Fields of Yarrow
So far you could found that we love places that have great interiors and what caught our eye in this store is the elegant layout. But not that we realize it is a place that sells amazing scents and skin products.

Fields of Yarrow
Address: Jl. Pantai Berawa No.46
Opening Hours: 8 am to 9 pm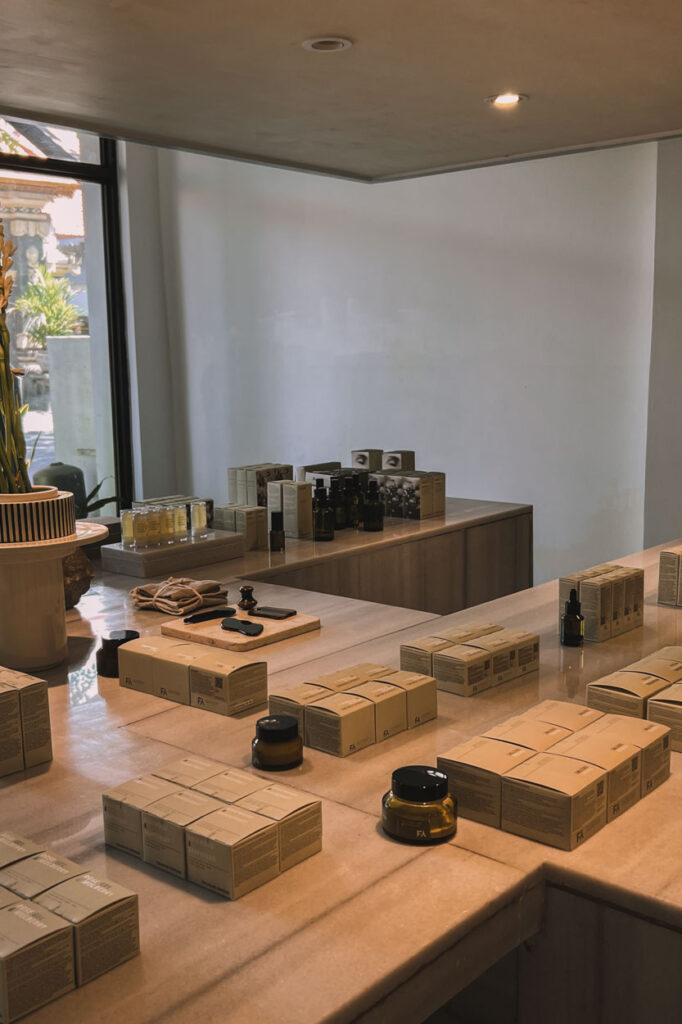 2:00 pm: Penny Lane
Penny Lane is one of the most Instagramable restaurants in Canggu. This place is a dreamy lane that will transport you to a world of pink walls and white tiles. As soon as you step inside, you'll be greeted by alternative art pieces, indoor palms, and vintage decor that create a unique vibe that is hard to find anywhere else in Singapore.

Whether you're looking for a place to relax, take some Instagram-worthy photos, or just enjoy some good food, Penny Lane is the perfect spot. If you're not picky about the quality of the food, we highly recommend just chilling at Penny Lane in the afternoon. The space is perfect for catching up with friends, reading a book, or soaking up the unique atmosphere.

Penny Lane
Address: Jl. Munduk Catu No.9
Opening Hours: 10 am – 11 pm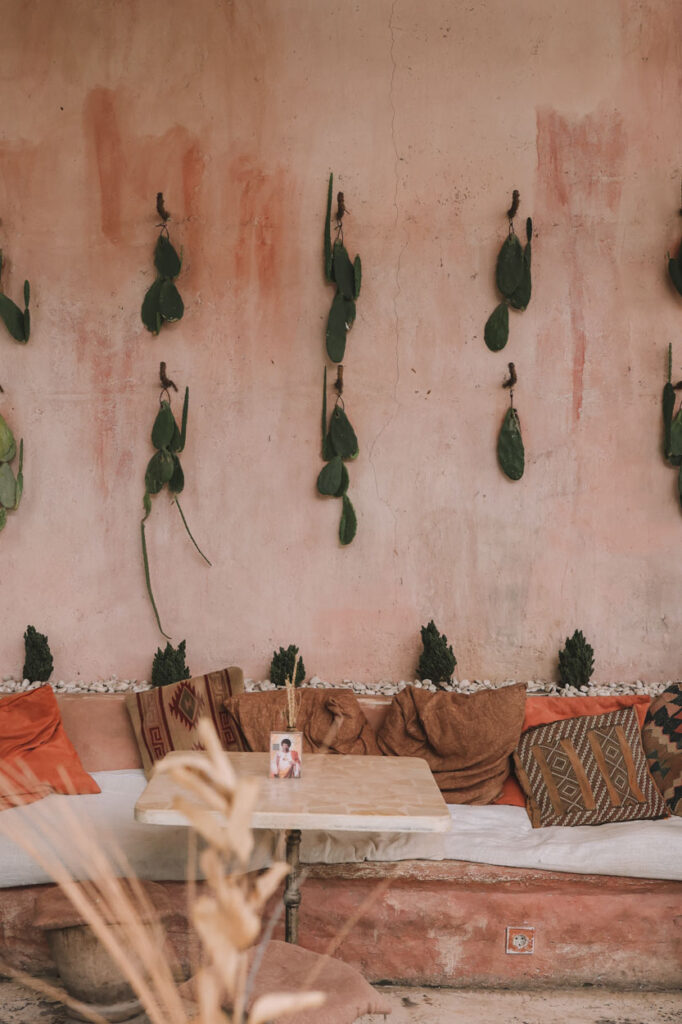 6:00pm: La Brisa X Beach
Oh, La Brisa! It is truly a magical place that will leave you in awe. The moment you step into this paradise, you are greeted by stunning architecture and an ambience that is unparalleled. From the intricate wooden carvings to the beautiful lighting, everything is simply breathtaking.

If you are planning a visit to La Brisa, we highly recommend making a booking in advance. The demand for this place is high, and it can be challenging to get good seating without reservation. Trust us, it's worth planning ahead to ensure you get the best experience possible. You don't want to miss out on the chance to soak in the beauty of La Brisa.

We love La Brisa so much that we have dedicated an entire post to it, which will be up next week. We can't wait to share our experience and all the magical moments we had at this stunning location.

La Brisa
Address: Jl. Pantai Batu Mejan
Opening Hours: 10 am – 11 pm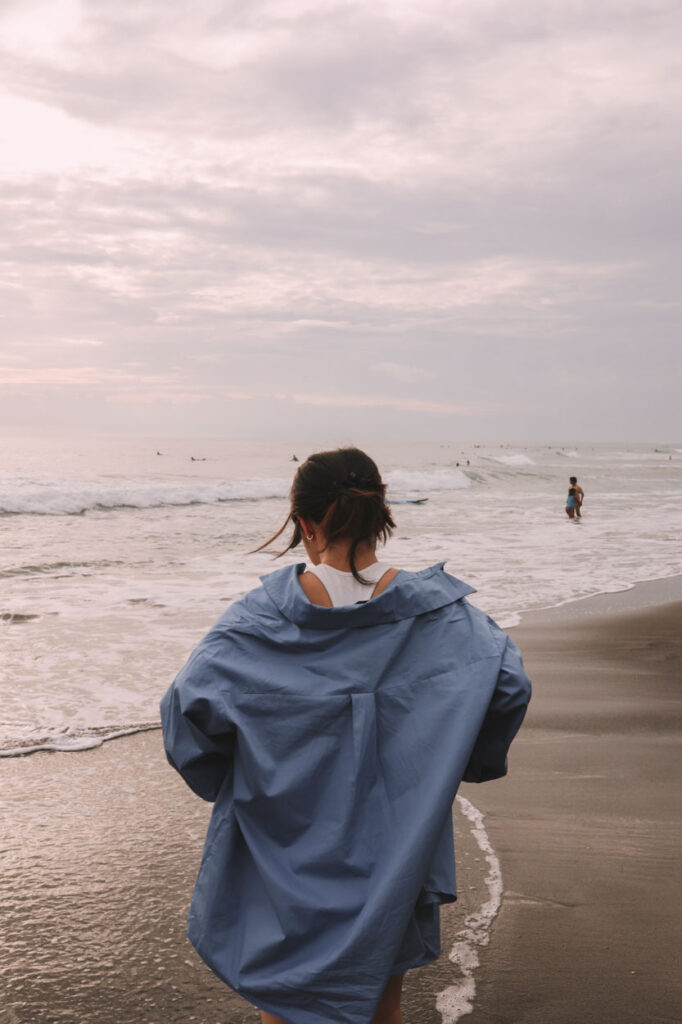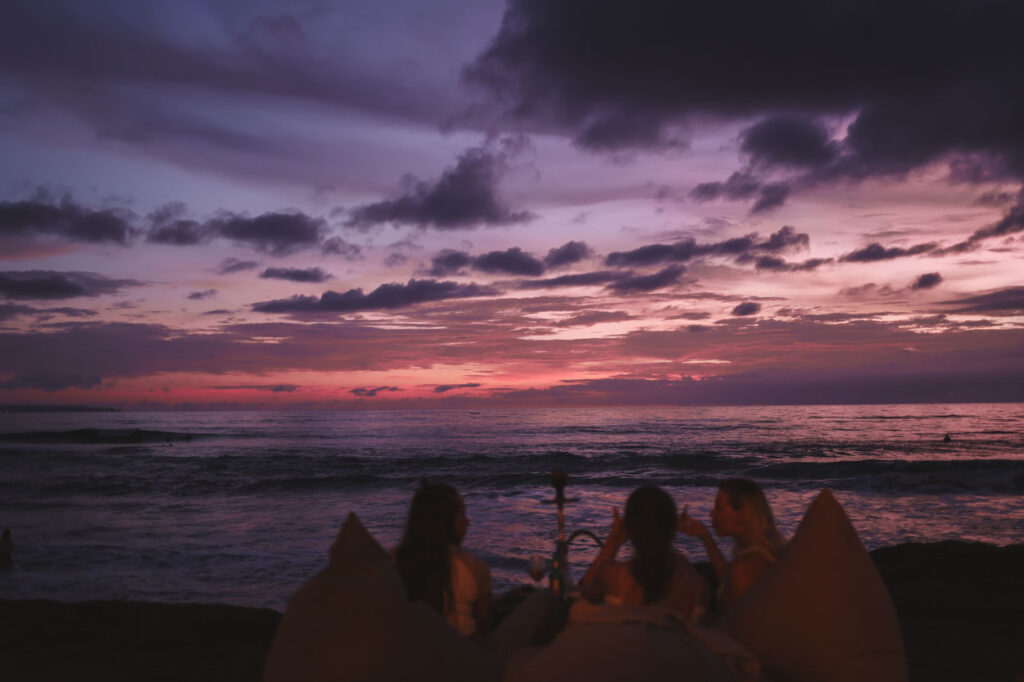 Day 3
8:00 am: Secret Spot
Before leaving Canggu and heading to Ubud, we have to experience Canggu more before we leave. Believe us 48 hours is never enough for this place. Despite our desire not to share this spot, we would be selfish if we didn't. We stopped by the Secret Spot before leaving the villa for a delicious smoothie. For those who haven't been to Bali, you will never tire of smoothies bowls. A cheap bowl of smoothie bowl is what makes Bali such a paradise for us.

Secret Spot
Address: Jalan Pantai Berawa No. 44
Opening Hours: 7.30 am to 9.30 pm
48 hours in Canggu Bali may seem short, but it's enough time to experience some of the best that this beautiful village has to offer. Whether you're a surfer, yogi, foodie, or just looking for a relaxing getaway, Canggu has something for everyone. Don't forget to take some time to explore the local markets, sample some traditional Balinese cuisine, and soak up the laid-back atmosphere that makes this place so special.

xoxo, Angela