We can't believe that it hit "the" 6th year since the day we decided to start this blog – where it has been an outlet for us to share our love for food, art, and lifestyle. It documents how we spend time during our free time cooking, travelling and creating beautiful things. We celebrate our anniversary with a cake, ever since we were two. However, this year we gave a little change and headed for a staycation, treating it as a reward for ourselves. (click here for the fifth, fourth, third, and second-anniversary posts)

We visited quite a few 5-stars hotels in Singapore and many offer good quality service and food, such as Capitol Kempinski Hotel, Mandarin Oriental, Fullerton Hotel, Pan Pacific Hotel and more. Many of these come with a well-renovated room, huge pools and amazing breakfast. Yet there are times it feels too commercial and we don't feel relaxed at all. With many great reviews given, we gave this award-winning 3-stars hotel Lloyd Inn a try. With four words to explain our experience – we will be back!

Entering mini Bali
With just 34 rooms (spread across 8 room categories), Lloyd's Inn is a relatively small establishment, one that's actually only two storeys tall. As such, one can easily miss the entrance to the hotel – we certainly did. We gave a call and requested early check-in and our room is ready for us at 1 pm. We were worried if we will enjoy this place as it is small and 'plain'. But appoint reaching the Lloyd's Inn lobby, made an impactful first impression. Various fauna can be seen throughout the lobby, while the hotel's distinctive monochrome aesthetic lends it an air of sophistication.

The Room and Amenities
We are issued to Room 3 which is located on the second floor of the building. Once we open the door we were surprised by how big the room is. The tall ceiling indeed gives a roominess feel and makes it less stuffy compare to many of the regular height rooms.

All the bathrooms at Lloyd's Inn Singapore feature an open-air element, whether that be an outdoor shower, bathtub, or if you're lucky both. Awake in the morning and shower outdoors to the peaceful sound of birds tweeting before heading out into bustling Singapore. As we opt for the Big Sky room for the ultimate bathroom where the pièce de résistance is the large outdoor bathtub we are able to relax underneath the sun or stars!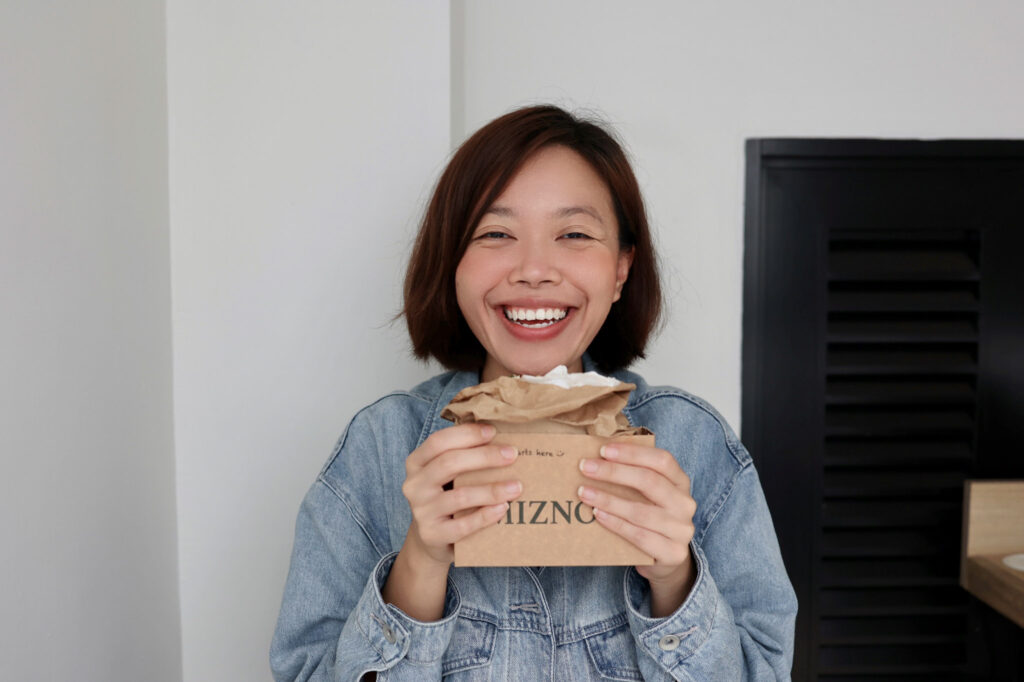 Taking a break with popular Pita Bistro – Miznon
Lloyd Inn is an accessible place, wherein minutes of walking away you can reach the town area. However, lazy bums like us decided to take away from this popular pita bistro – Miznon, which is near the place we stay instead before checking in. We ordered a pita for each of us Fish and Chip Pita and the Chicken Liver Pita.

The Fish and Chip Pita ($21) was unlike what we imagined. Instead of fried fish, we are served with seared fresh barramundi along with fried potato. The fish is tender, along with the white wine vinegar it tastes fresh and juicy.

We wanted to give this a try once we saw the menu – Chicken Liver Pita ($18). Instead of strips of the leathery liver that we're so used to having offended my bak chor mee, Miznon sears the whole of the organ, and deftly. Each piece was springy, with just the right whispers of the metallic bitterness that makes liver, well, liver. The tahini helped to enhance the butteriness of the offal, but halfway through the pita, even the salsa topping couldn't save the jelakness that set in.

It is on the slightly pricy side, but the taste is amazing. We can't wait to visit the store itself and try more of its food.

Miznon
Address:  6 Stanley St, #01-01,  Singapore 068725
Operating Hours: 11 am – 10 pm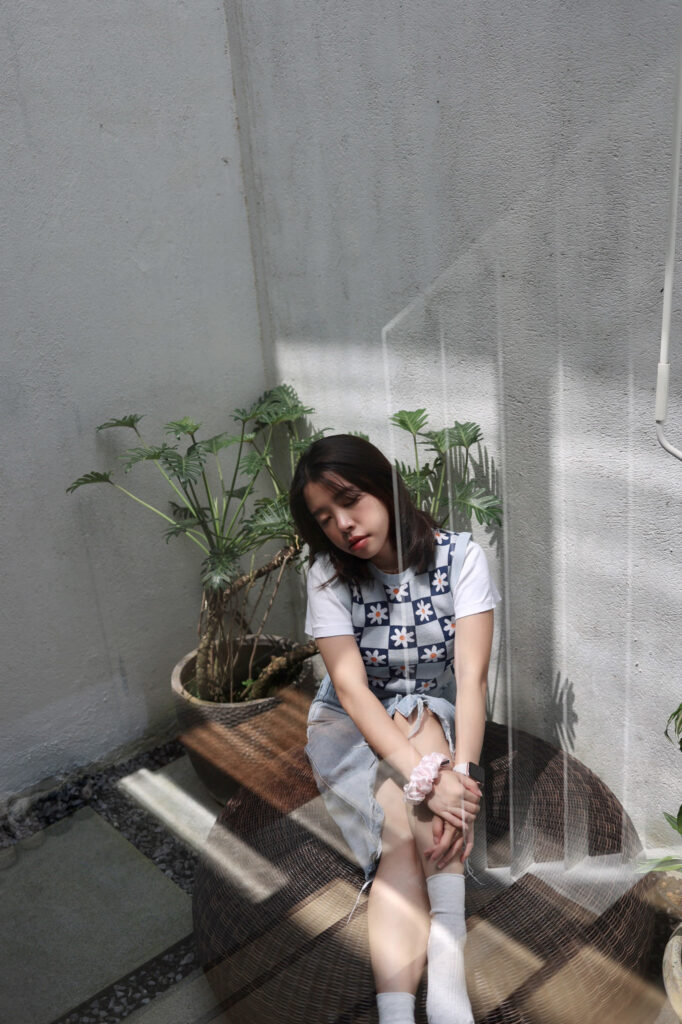 When architecture meets the nature
Away from the monochrome rooms, there are several areas to relax at Lloyd's Inn, including a rooftop terrace and a tranquil mini outdoor pool located outside the front of the hotel amongst the lush vegetation. Take a dip in the sparkling blue waters away from the frantic Singapore traffic and forget where you are entire. With day beds, sun loungers and funky looking swing chairs.

Walking around the building where the raw finishes of the walls and floors run throughout the inn and into
the rooms, its monochromatic backdrop juxtaposes a touch of nature. In these moments you could understand their tagline, "Nature and architecture merge to form timeless, understated space."
The question that you may ask
How do we book this hotel?
Using our very last $100 SingapoRediscovery voucher, we book our package through Klook. You might be wondering why don't you have the 'Big Sky Room' option like we do? Do not panic!! We book the 'Business Room' on Klook and email them for an upgrade which cost an additional $58~ through email. However, do give them an email and check for availability before confirming your Klook's booking. You can also book through their website.

Does the package come with breakfast?
As Lloyd's Inn does not come with a restaurant, breakfast is served at the Killiney outlet of Artisan Boulangerie Co. (ABC), a cafe specializing in pastries as well as coffee. The breakfast voucher entitles the guest to a hot drink such as coffee or tea plus one pastry.

Are there pests?
Pests is be a persistent issue at this hotel – we found ants and huge caterpillars crawling around. We guess that's unavoidable given the outdoor nature, but if you're someone who's easily irked by pests this is worth noting.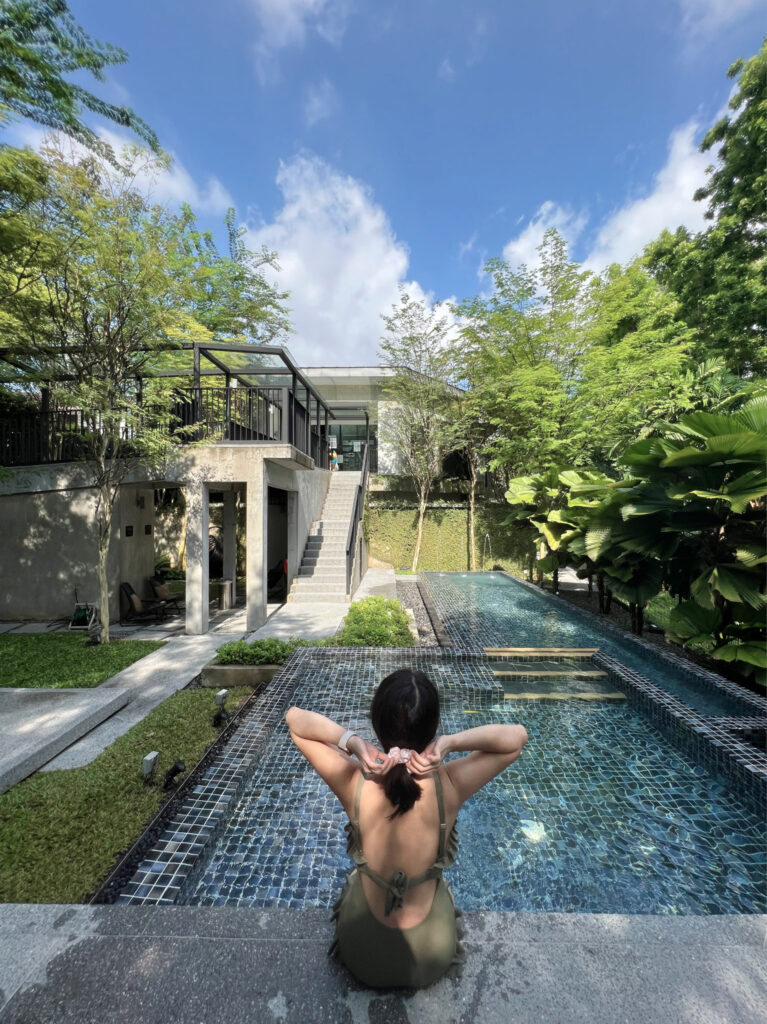 In recent years we have expanded our blog from cooking, illustrating to travelling to places. We would like to invite your folks to join us together in this learning journey. We learn, and also exchange knowledge, tips and with each other. We anticipate you joining us in the exciting year ahead! Thank you!

xoxo, the sisters