Penang is a town with many different delicious food. When my parents ask what is there to do in Penang? We replied "food, so please make sure you have an empty tummy at al time!" In Penang, everyone is Penang Foodie. We all know where to locate the best food in Penang.
After a little stroll to the uptown hill – Penang Hill, we when back down and tired many delicious food. Here are a list of food to try in your day in Penang.
Breakfast: Toh Soon Cafe
"Where's Penang best coffee again?" Our guide then dropped us by the backlane, and we realised a crowd of people in a dark alley sandwiched between two old buildings.
Toh Soon Cafe 多春茶室, so discrete you won't have thought this was a proper coffee place. Charcoal-grilled the traditional way right in front of your eyes, by the Indian who had to bend down the whole day (we were thinking about his ergonomics), this had a crisp texture, spread with home-made kaya. Decent stuff, but not enough to warrant the wait.
Something that only the local knows, order the egg on toast but not separately. It taste really different from just dipping them.
Lunch: Kimberly Street
At the corner of Kimberly Street there is this durian store that serve delicious and cheap durian. Although I am sensitive to the smell of durian on my finger but they do provide some plastic gloves. So don't worry just grab a seat and a durian, then enjoy your afternoon there.
No we are not just having durian for lunch. Straight down the street there are a street of delicious food like Duck Kway Chap. The dish consists of a type of Chinese noodle strips, stewed duck meat, hard-boiled egg and various pig intestines. We guarantee that it'll give you a new experience! This hawker stall is often crowded, so arrive early to avoid the queue!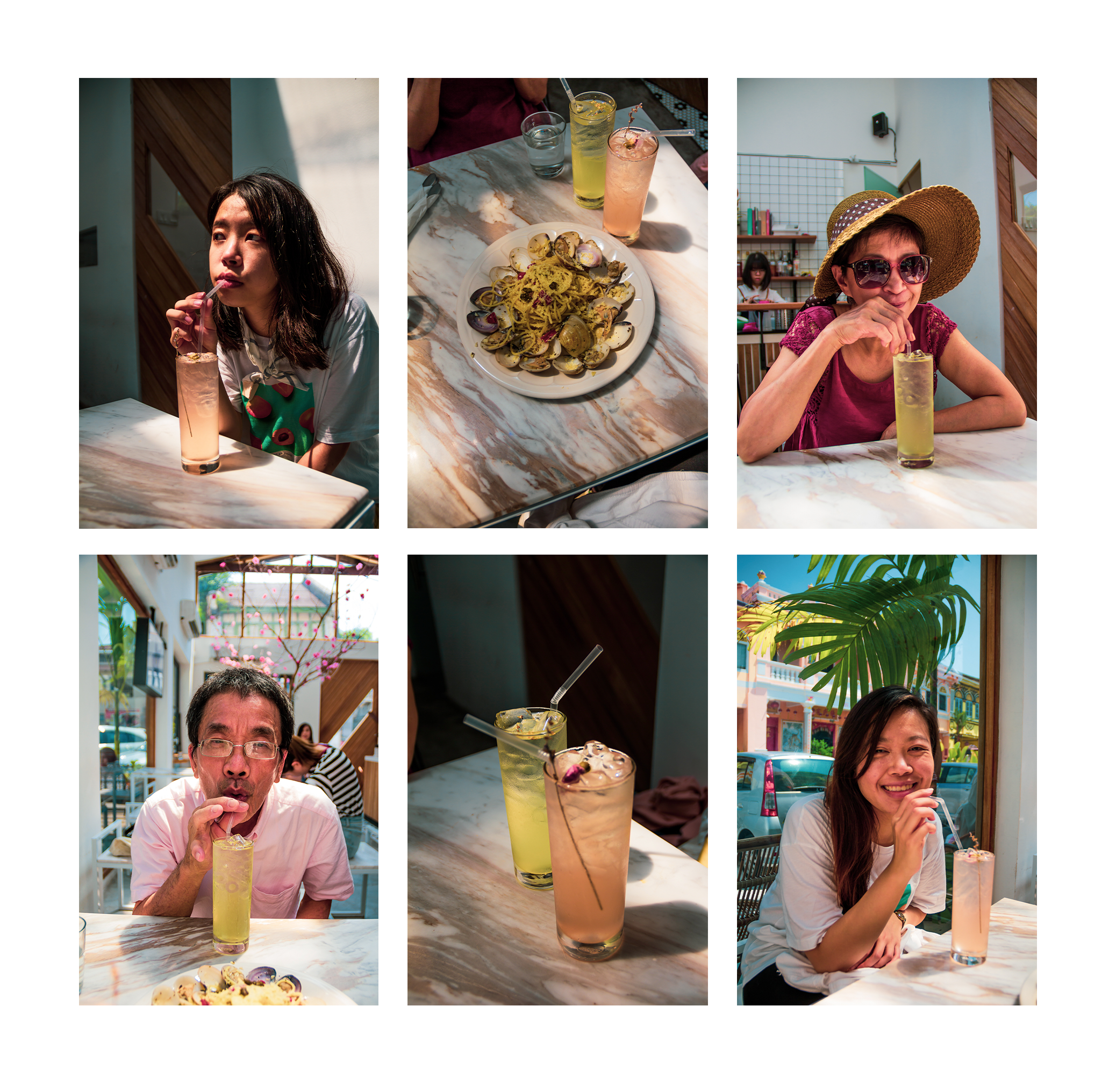 High Tea: Cafes Hopping
When I first thought of Penang, only the transitional local food came into my mind. However there actually a list of unique and modern cafe in Penang that you must visit
Norm Cafe
If you do see some hype for this cafe is that, a cafe in the day and a bar or cocktail bar at night. At night, this bar is hit on with blue neon and pink light which marks them a total transformation of ambiance that played with lighting.
It's serve delicious ice cream waffles and unique drinks in the afternoon.
Rabbit x Holdup
We are so lucky we got to pass by the Rabbit x Holdup at the last day of our trip. This cafe served coffee soft served ice cream.
There are still tons of delicious food in Penang we have and need to try. So stay tuned for more blog post on our trip to Penang.
xoxo, Joe