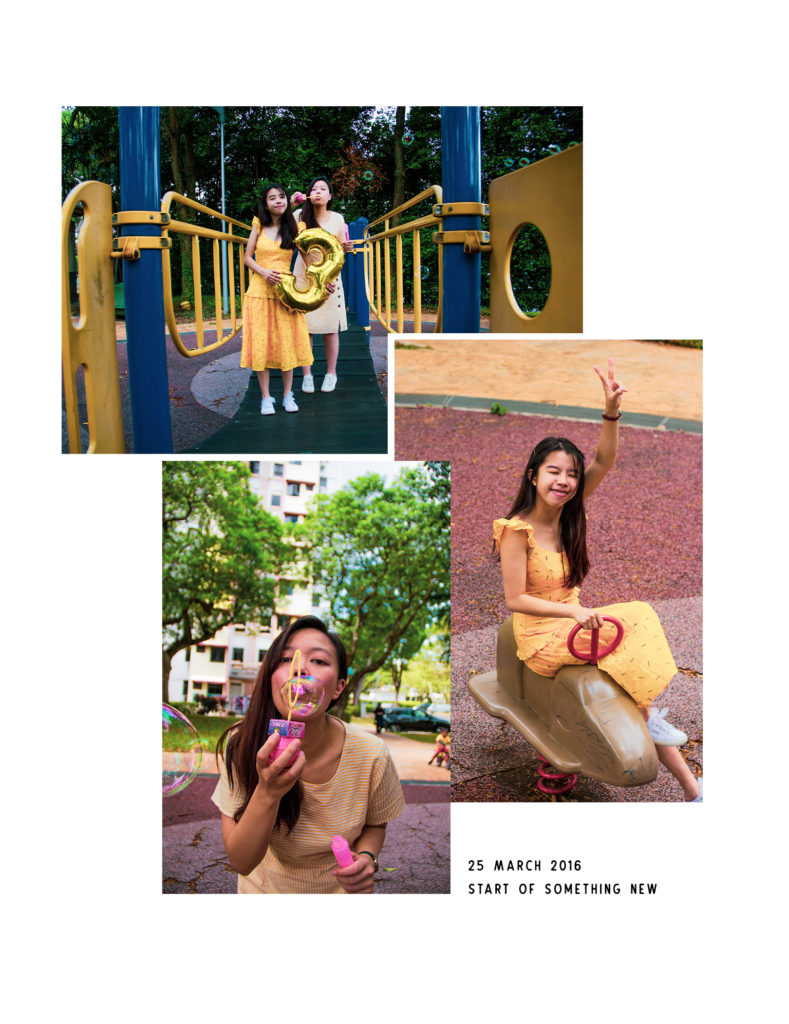 Three years ago we hit the "publish" button and now we are here! Each year have been challenging years for us. This year we have been focussing our life with work and family. With less time on Le Plain Canvas, we try to focus more on quality rather than the number of posts. Like the past years, there are still challenges that we have been struggling.

Both of us currently working as a freelance designer, thus it's a struggle to work our commission work and then to work on our blog. However, every week we will keep a day or two free to focus on what are the changes should we make for our website.

As we mention in our first year we have a lot of difference between us. But, we could proudly say we improved a lot, which helped us to work smoothly. We communicate as much as we could in lots of ways.

For those who have been following us from the start, you should know that we love to travel and explore. Thus this year we headed down to Singapore old district for a walk. It really brings back some childhood memories! Glad that we did it, it is indeed a memorable one.
This "little" blog has grown into so much more than we could have ever imagined over the past two year.
We can't even begin to express the depth of gratitude we feel for each and every one of you. You have thanked us over and over again for the inspiration and motivation that we provide here. But I honestly feel that you have inspired and motivated us.
xoxo, The Sisters (Angela and Joe)