Teochew's Oyster Porridge is one of our family comfort food, this is our to-go food when we are tired of good and want something light. Compare Teochew's porridge to congee, congee has a thicker consistency, whereas in this porridge you need to see the grain, thus you have to make sure not to overcook them.

Every spoonful of porridge comes with the umami of suckling oyster and fragrant broth from it. For those who like a bit of spice, have it will some chilli padi and it's never a regret.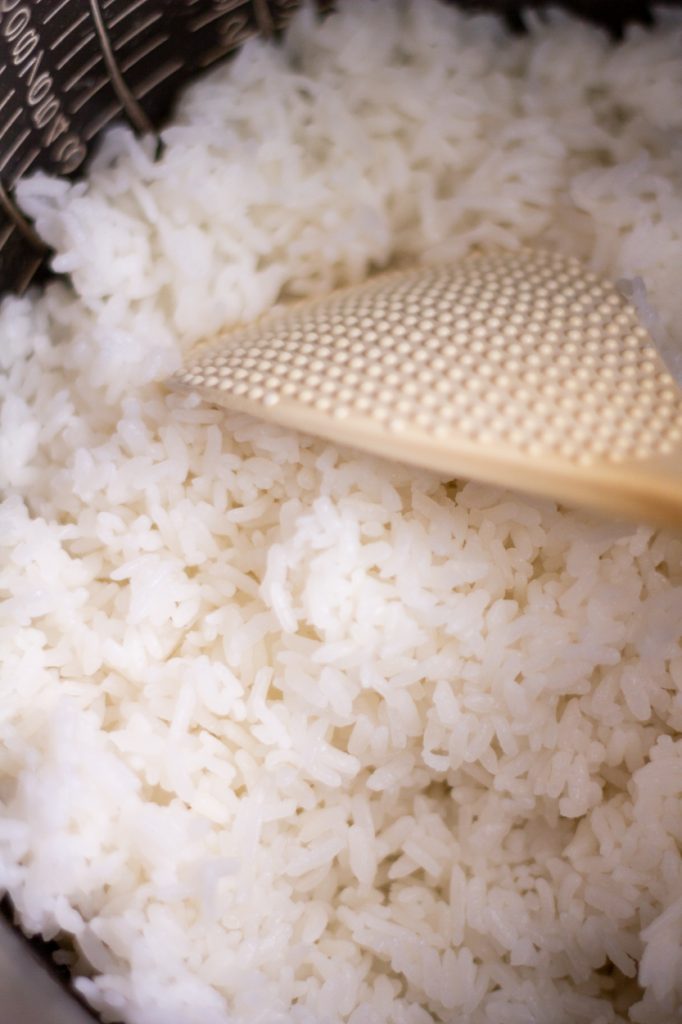 Teochew porridge, for the uninitiated, is probably quite queer. This is rice porridge by the way, not oats. But rather than its better known Cantonese congee cousin, Teochew mui is plain, not flavoured at all by the stock it's cooked in; and the softened grains are still whole, not broken down completely into a thick creamy jook. The best way to describe it is probably…watery rice. Doesn't sound very appetising we know, but this is my ultimate comfort food, especially when in cold days.
Tips for oysters
Buy frozen oysters from the wet market from stalls selling shellfish, or from the supermarket. Fresh oysters are more succulent and better in taste than frozen but they are not easily available in the wet markets these days.
After de-freeze, the oyster, add two tablespoons of cornstarch into the bowl of oyster and mix well, in a while you will see black dirt coming out of the oyster, rinse and drain well and you are all ready to go.
Adjust the timing of cooking the oysters if you are using smaller or larger oysters, fresh or frozen oysters, so they won't overcook. Fresh oysters need a slightly longer time to cook than frozen ones. Do not overcook the oysters otherwise, they will turn rubbery.
We know we've gone really very basic with this, but it is kind of in the Teochew spirit of simplicity. If you making this Teochew's Oyster Porridage, don't forget to tag us on Instagram as @leplaincanvas and use the #byplaincanvas hashtag. We love seeing your takes on our recipes!

xoxo, Joe
Teochew's Oyster Porridge
Ingredients
200 g oyster(raw)

1/2 bag enoki mushrooms

2 shiitake mushrooms (fresh)

1/2 stalk Japanese long onion( small)

1/4 bunch spring onion

2 cups cooked rice

salt and pepper

(A) Condiment

2 tsp Japanese soup stock(liquid dashi, katsuodashi)

360 ml of water

(B) Condiment

2 tbsp Kikkoman Soy Sauce

1 tbsp sake
Methods
Thoroughly wash the oysters in salt water (slightly less salty than sea water).
Chop the enoki and shiitake mushrooms. Finely chop the green onion, and cut the chives into small, bite-size pieces.
Rinse the rice in a strainer and set aside.
Add (A), both enoki and shiitake mushrooms and the green onion in a pot. Once boiling, add (B).
Once boiling, add in the rice and oysters. Cook until all ingredients are cooked through, scoop the scum from the surface and serve in a bowl. Garnish with chives.