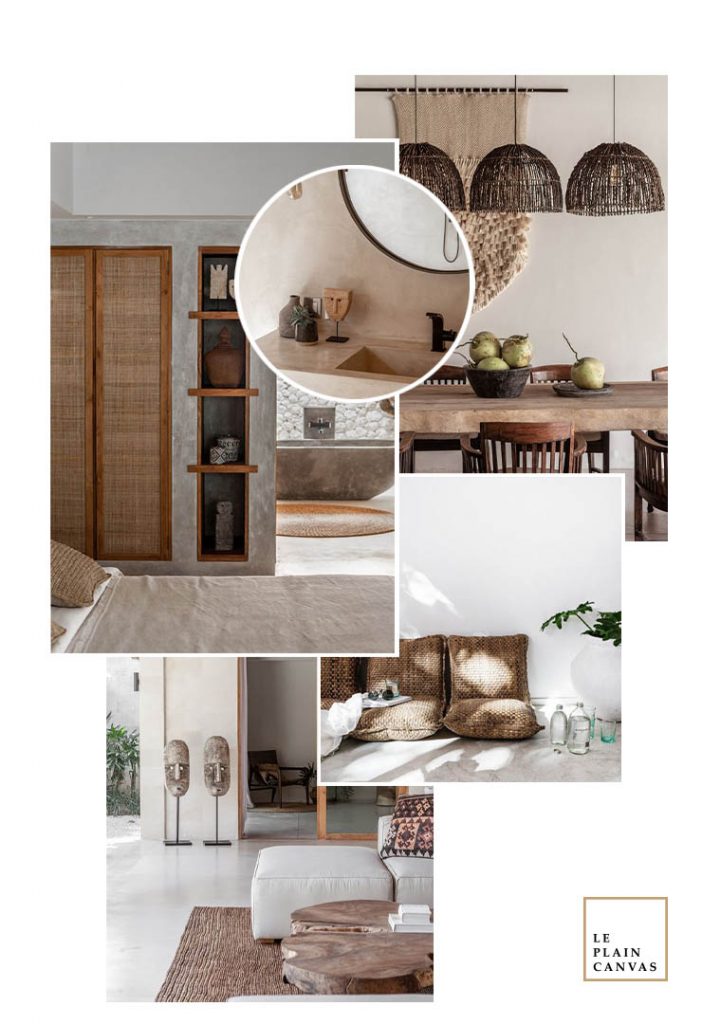 We guess we just have a retreat on our mind lately, although we can't go for a retreat right now but isn't it great to get some inspiration for the future? It is not your average, beach shack, but something just a little bit more sophisticated — think of it as a combination of laid back, casual comfort, and the elevated style of some mid-century modern classics.

Previously we found this Casa Cook hotel located at Grece, this time Bali Villa Massilia caught our eye. It makes me wonder if we are really living in a cave. Villa Massilia. Located in the heart of Seminyak and only a few minute's walk from the beach. The villas feature teak and terrazzo interiors, natural on-trend furnishings, lush gardens, and private swimming pools. It is a perfect place for you to rest and relax.

xoxo, Joe

Credit | All shots used on the mood board via our Pinterest boards.