During the stay at home, we have tried more bake goods then we usually well as the delivery service is so easy nowadays. However, what we do to make things easier is to have a "bread baking day" from time to time where we'll bake several different loaves at once, then store them in the freezer. It lasts us quite a while.

This time we decided to our mom favourite raisin bread. If you are not a fan of raisins or dried fruit (cranberries, chopped apricots, etc. can be used instead of raisins), use chocolate chunks or leave them out entirely. This bread recipe will be delicious regardless.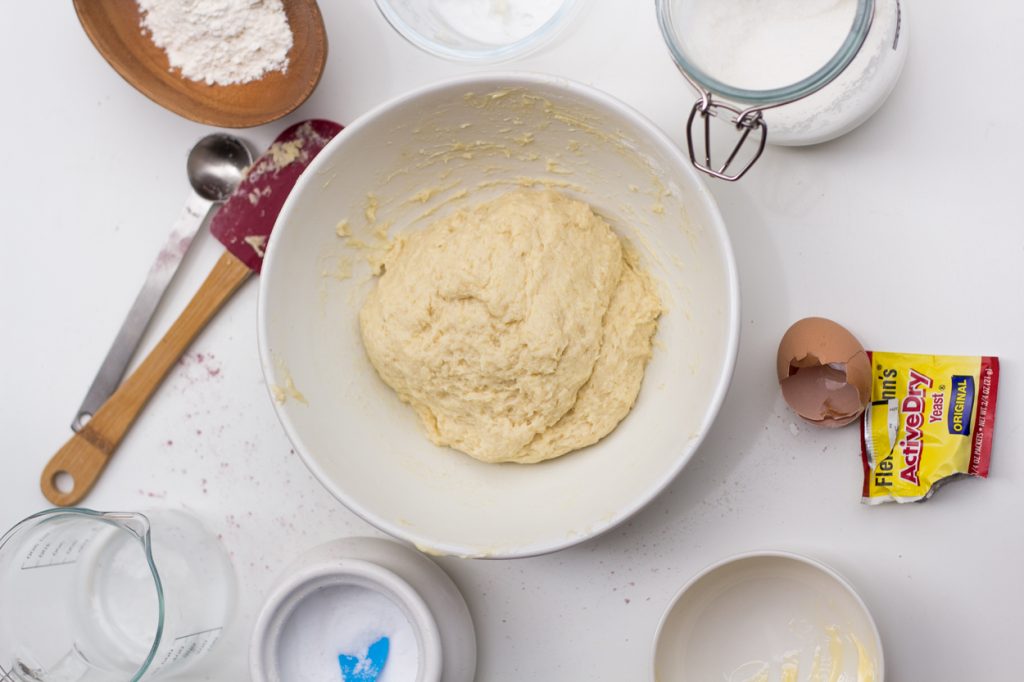 This homemade raisin bread is a delicious, lightly sweetened yeast bread. It's wonderful sliced right off the loaf, and it makes fabulous toast. Whichever way you like it, homemade raisin bread is a top-notch breakfast choice.

Add some fresh-squeezed orange juice and a hot cup of your favourite coffee or strong, black tea, and you have a breakfast that would be right at home on a cafe menu. You can also make French toast out of raisin bread for a yummy Sunday breakfast. If you prefer, you can mix and knead the dough with a bread machine or stand mixer with a dough hook attachment rather than by hand.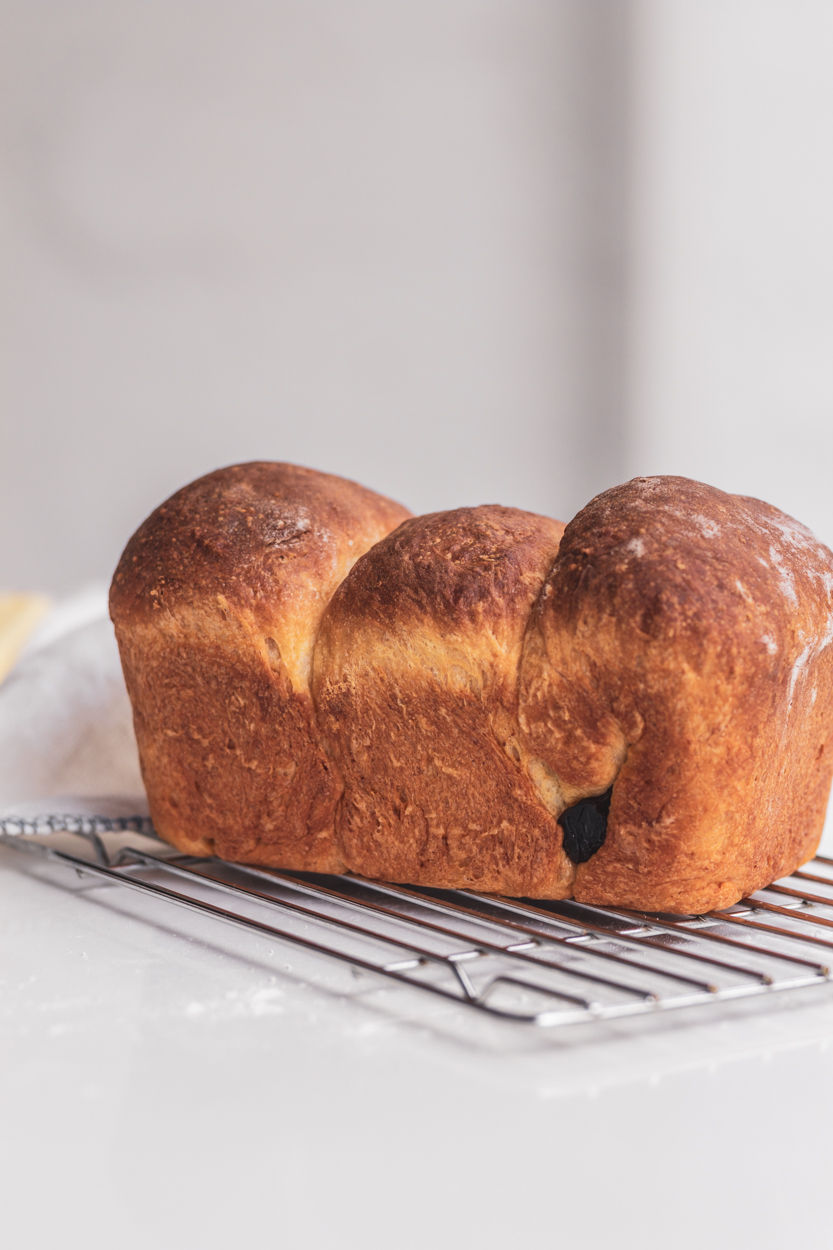 Ingridents Needed
Full recipe + amounts can be found in the recipe card below.
Flour: We used cake (wheat) flour but you can use all purpose or bread flour too. Stoneground flour will need a little extra rising time but most commercial bread flours will react the same as all purpose or cake flour.
Yeast.
Milk / Water: You can use only milk or only water if you prefer.
Sugar.
Butter. You can use vegetable/canola oil too if you prefer.
Raisins. Use any dried fruit you like or substitute with chocolate chunks/chips.
Spices. Cinnamon, nutmeg and ground ginger. (optional)
Salt.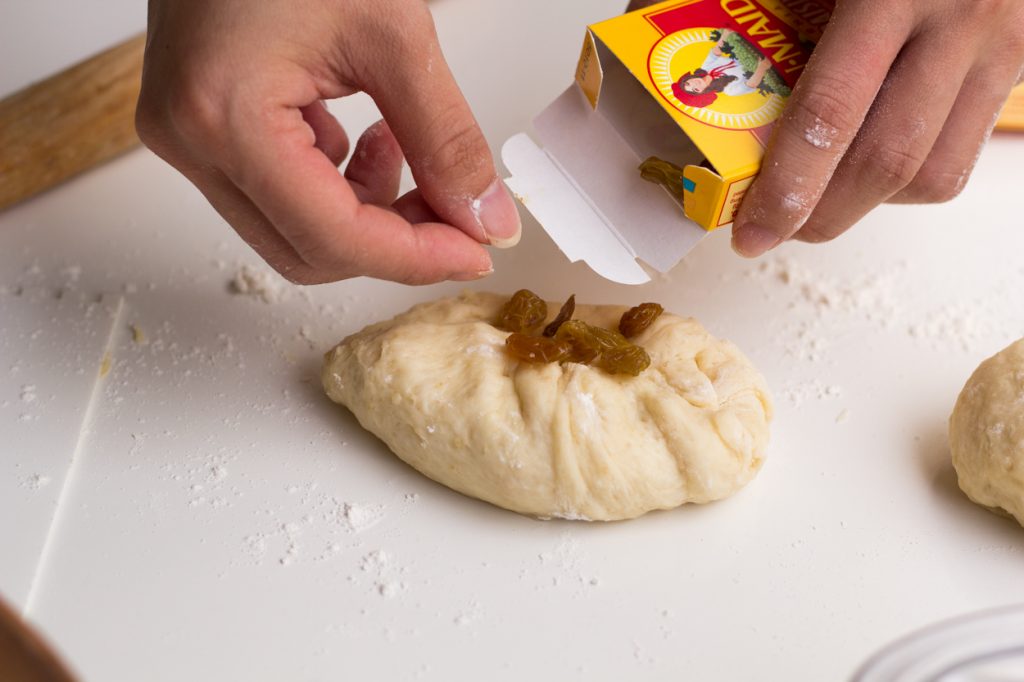 Freeze slices of raisin bread and toast from frozen. Alternatively, the dough can be frozen in a loaf pan and baked from frozen. Baked raisin bread will last for up to 3 days wrapped in foil on the kitchen counter. Give this bread a try now!

xoxo, Joe
Easy Making Raisin Bread
This Homemade Cinnamon Raisin Bread is wonderful as toast in the morning and is adaptable to suit various dietary restrictions. Prep time does not include about 2 hours inactive time.
Ingredients
1 cup of milk at 40 C

2 tbsp. Brown Sugar*

2 1/4 tsp. Instant Rise Yeast

6 tbsp. Neutral Oil (See Note) Or Melted Unsalted Butter

2 Eggs

3 1/2 c. All-purpose Flour (17 1/2 Ounces By Weight), Plus More For Dusting

1 tsp. Salt

1/2 c. Raisins
Methods
Combine milk, brown sugar, and yeast in a bowl or measuring cup. Let sit for 10 minutes, until foamy. This indicates that the yeast is alive and well.
Pour the yeast liquid into the bowl of a stand mixer, and add oil and eggs. Whisk to combine the wet ingredients, then add flour and salt. Use the dough hook or a spatula to roughly combine the wet and dry ingredients into a shaggy dough. Add the raisins, then fit the bowl and dough hook to the stand mixer. Knead on medium low speed for 10 minutes.
Remove the dough hook, cover the bowl with plastic wrap, and let the dough rise for 1 hour, until doubled in size.
Flour your countertop as lightly as possible, then spread and stretch the dough into a rectangle that is the length of your loaf pan.
Place log seam side down into prepared loaf pan. Repeat process until loaf pan has a total of four logs. Cover loaf pan with plastic wrap and let rest for 30-45 minutes at room temperature until dough has doubled in volume and. Meanwhile, preheat oven to 170 C.
Remove plastic wrap. Lightly brush the top of the dough with heavy cream. Bake in preheated oven for 35-40 minutes until the top of the bread loaf is golden brown and the internal temperature of the bread is at least 90 C. Be sure to rotate bread midway through baking for even cooking.
Let bread cool in pan for 5 minutes. Unmold bread from pan and allow to cool to room temperature on wire rack. Once cool, slice bread using serrated knife.
Notes
*The 2 tablespoons brown sugar won't make the bread very sweet. If you want a sweeter loaf, double the brown sugar.