Singapore is not huge but the end of the East, West and North are fairly far away from where we lived in the Central Area. Of course, compared to other countries for an hour trip, it must be nothing but it's quite far from us who used to travel fast and living in the CBD area. Pre-covid time, we have lots of these fantastic light installation hosted in the hotspots. Therefore, when we discover Lite-On! @Downtown East, it has been such a long time since we head out for an installation visit.

There are millions of reason why we love the light festive, apart from supporting the local artist, we love to get down experience and practice our photography skill. It is not always having a chance to have all these amazing lights for us to practise.

At this Lite-On! installation there are a total of 4 pieces however only two of them caught our attention. First up is the rainbow bridge, where on the inside it looks like sections of the dome with different rainbow colours. The shape of the dome is like a picture frame, in this case, it is a colourful frame. We almost missed out on one of the nicer installation as it looks so plain on the outside. On the inside it a blue led light pyrmid. Using the edge of the pyramid we use the lines of the sides as a building for our images.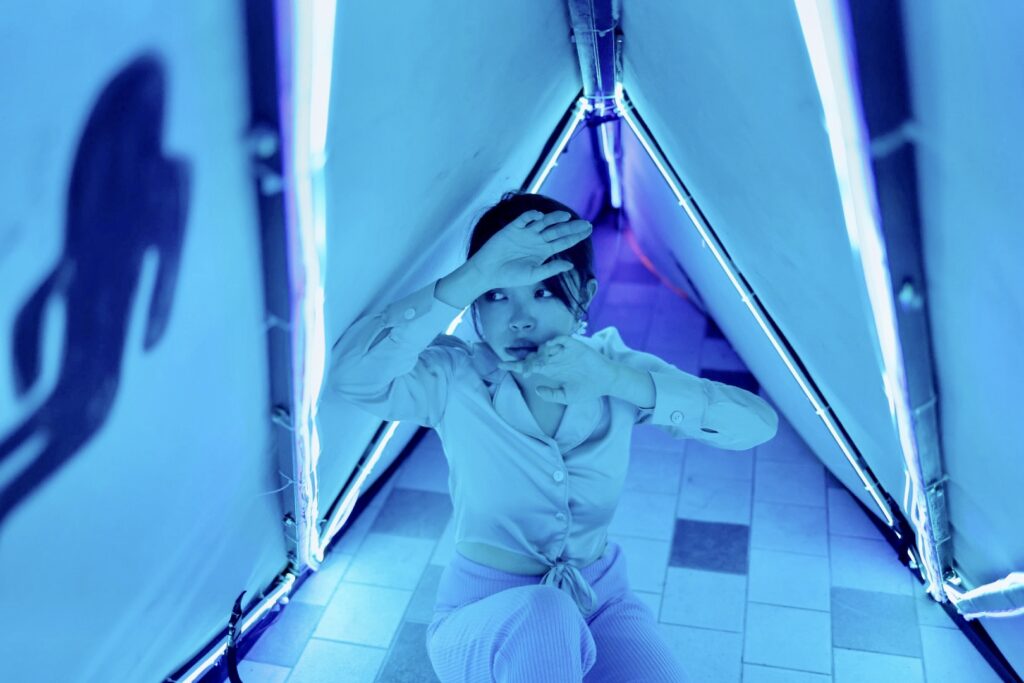 Sometimes, discovering the heartland is a tiring yet amazing experience. The lifestyle in the heartland is very different from what we have in the CBD area. We saw more families having fun in the heartland whereby in the CBD it is more youngster in the cafe and shopping centre. Even the housing estate looks different from what we have.

We hope you like these photo journals for part of the trip and hopeful they help those who like to take an amazing photo like us. Can't wait for discovering other parts of Singapore again!
xoxo, Angela & Joe