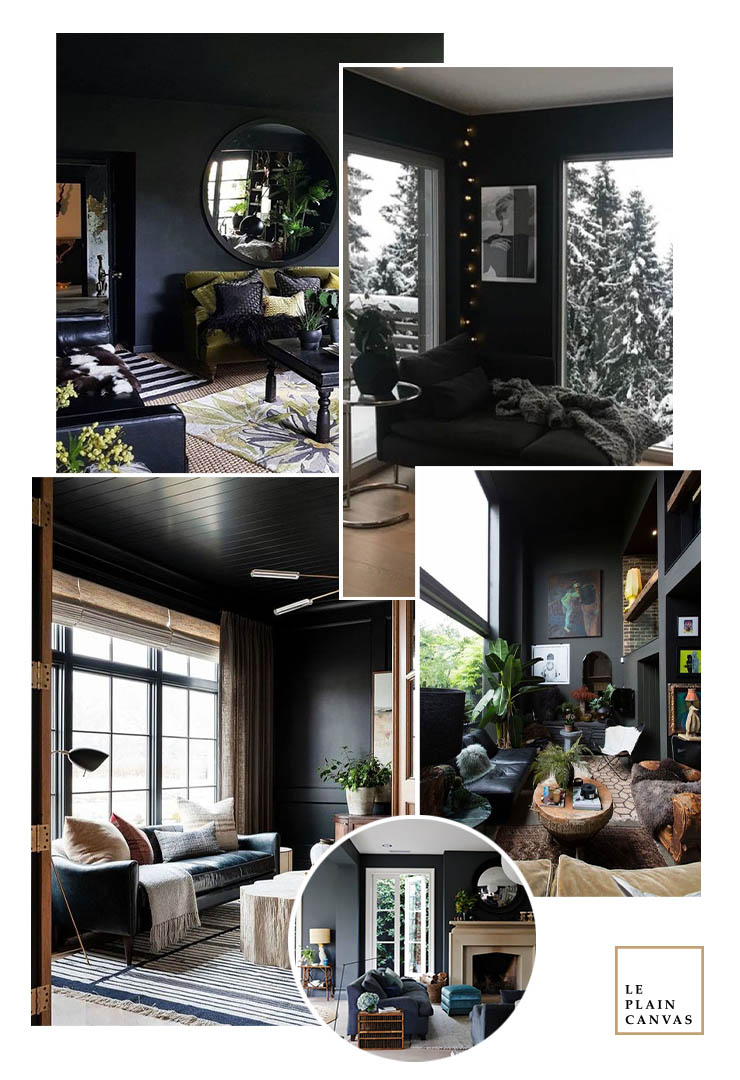 Black is famously versatile, eternally fashionable, and immediately makes any room feel more modern. It's a little easier to take this bold leap in a private area like a bathroom or bedroom, but the living room requires a degree of commitment that might require some reassurance. We found some example, some feature simple black accents and others embrace it all the way. Some of the living rooms are spacious and open and others use black to cosy up in a small layout.

Use one Black Wall
See, straight away you can see black living rooms don't always have to be dark and dramatic spaces (although we do have lots of those coming up). This space is light and bright, but still has that statement black wall that works as the perfect backdrop for all the lime greens and pale yellows going on in this room. 

Go out with one Hue
But if you are here for the proper gothic, all black living rooms, this space will be right up your street. We love the really cohesive look here with the uninterrupted walls of black and the perfectly matching furniture. 

Add Warm to the Black
We all know black works with white, but a monochrome colour scheme can sometimes feel a bit cold. We personally always want our living rooms to feel warm and inviting, so to soften up a black and white theme just be sure to add in some wooden accents with your furniture and decor. The cabinet and the log pile in this living room may seem like small elements but they give this very elegant space a slight rustic edge.

Are you going to add some black to your room?

xoxo, Joe

Credit | All shots used on the mood board via our Pinterest boards.