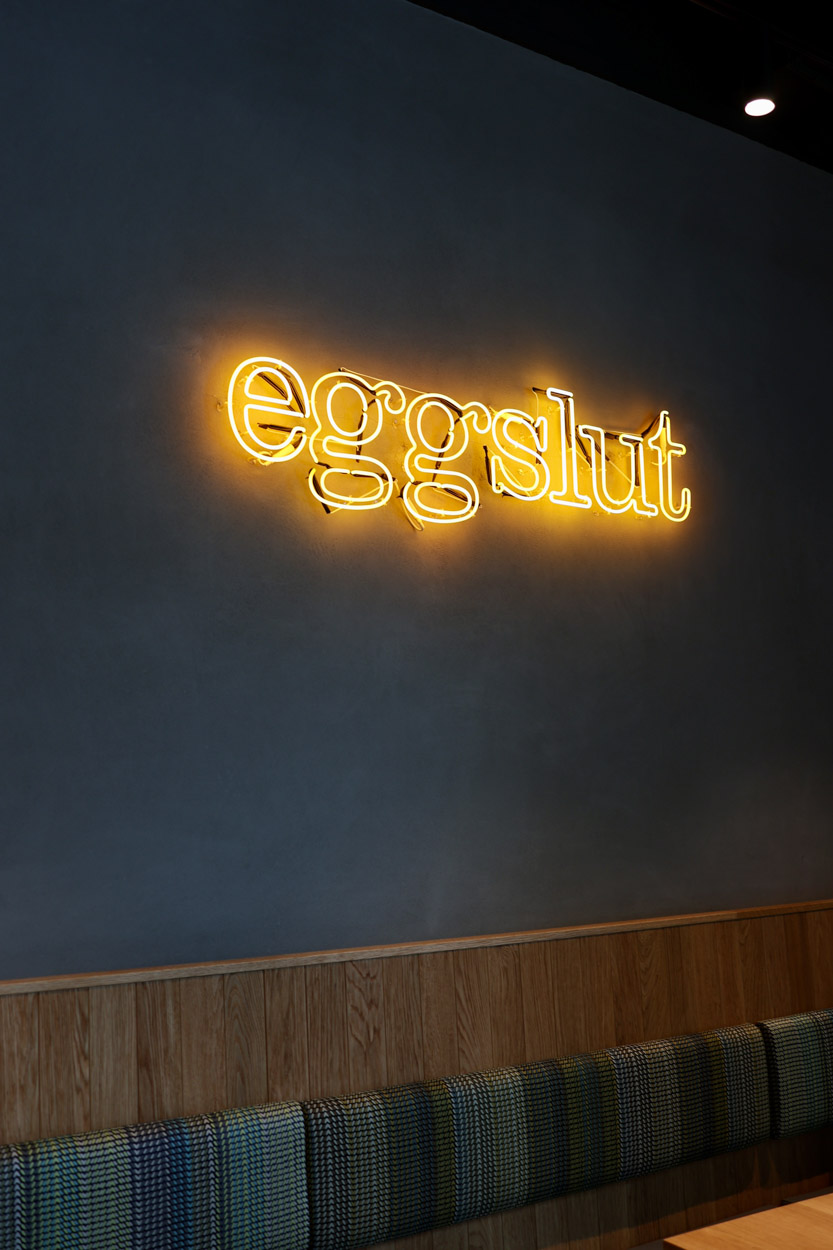 We are incapable of passing one without stopping for a bite. Decided to head out for a walk on one of our off-day from work, and we decided to join the crowds to try the long waited for Eggslut for an early lunch aka brunch. We head there at 10 am to miss the crowd but guess there is someone that head there even earlier than us. Never have the chance to visit Los Angeles but we do get to enjoy one of the hottest sandwiches in town. While the queue is filling up fast, it took us a while to head in. They open at 8 am thus you may try your luck down for a shorter wait.
Everything here is about eggs, hence the name Eggslut. The signature dish here is the Fairfax Sandwich with cage-free soft scrambled eggs, chives, caramelised onions, cheddar cheese and sriracha mayonnaise in a warm brioche bun. Noteworthy mention for the brioche bun which is specially imported from South Korea.

While waiting we study on which sandwich shall we have for our first try and we ended up with Fairfax Sandwich ($12), Cheeseburger Single ($13.5) and Slut ($11) for our very first try. Especially the description of their signature dish– The Slut caught our eyes that we didn't want to miss it: A coddled egg on top of potato puree with grey sea salt and chives.

A well-coddled egg is a beautiful thing, and when the server said, "This will take a while; we coddle them to order," We were hooked. As anyone would be. This is a perfect way to start the day – a tender egg, held together with no more than a wish, on top of buttery pureed potatoes. The crunch of salt, the snappy bite of chives. Heaven in a spoon. And so rich it made both of us deliriously happy for the rest of the day.

The Fairfax Sandwich is definitely my favourite here too, and order this if you only have space for one. We like the soft egg texture which is buttery enough for my liking.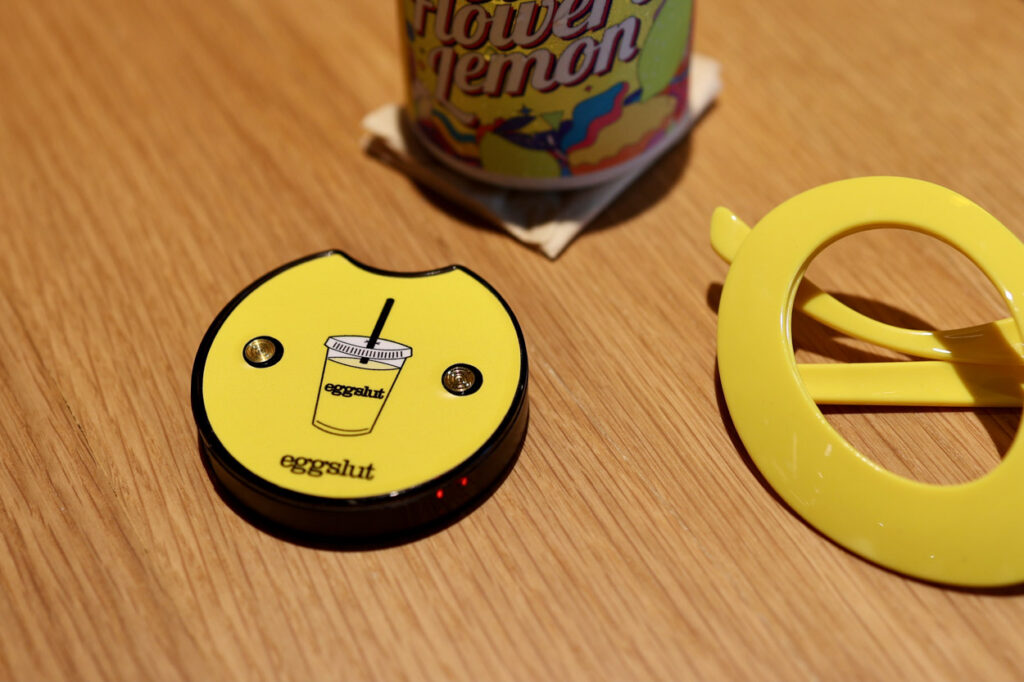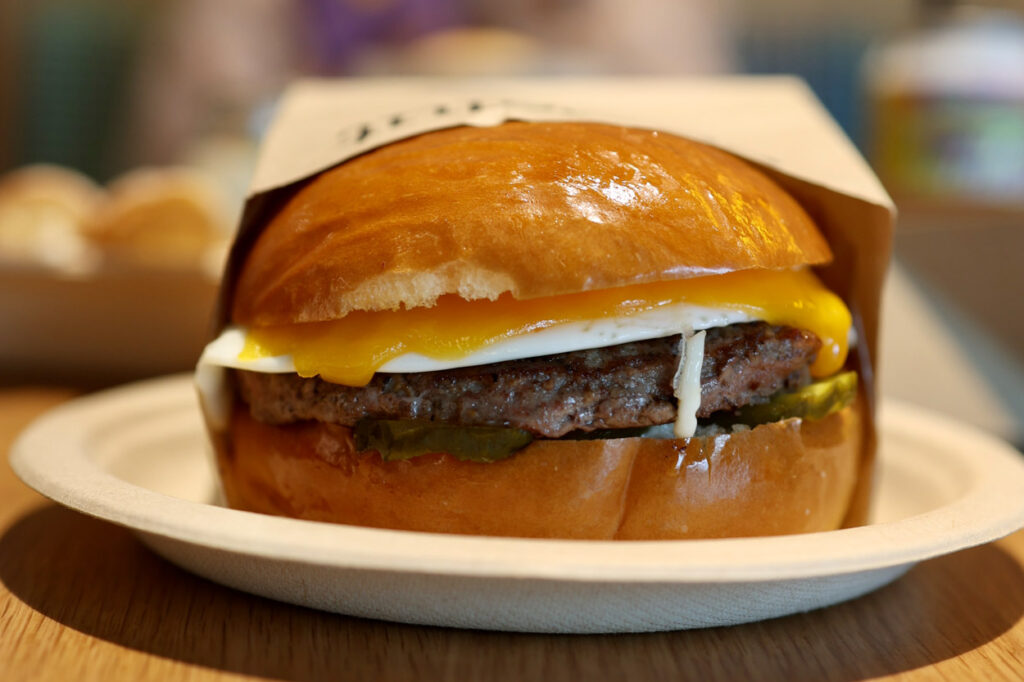 It's a pity that we didn't get to choose the seat we preferred as we are allocated one due to the crowd management, but it is an amazing experience. It feels like an early morning at LA/ Melbourne cafe, with buzzing people. It is also a disappointment that the wait for seats and food took longer than we expected. Well, it's never bored with my sister around, it is also a great time to slow down the mind while waiting.

We definitely want to head back to try all the other burgers. Let's hope for a shorter queue or more batches!
Eggslut
Address: Scotts Square – 6 Scotts Road #01-12
Opening Hours: 8 am to 10 pm
xoxo, Joe