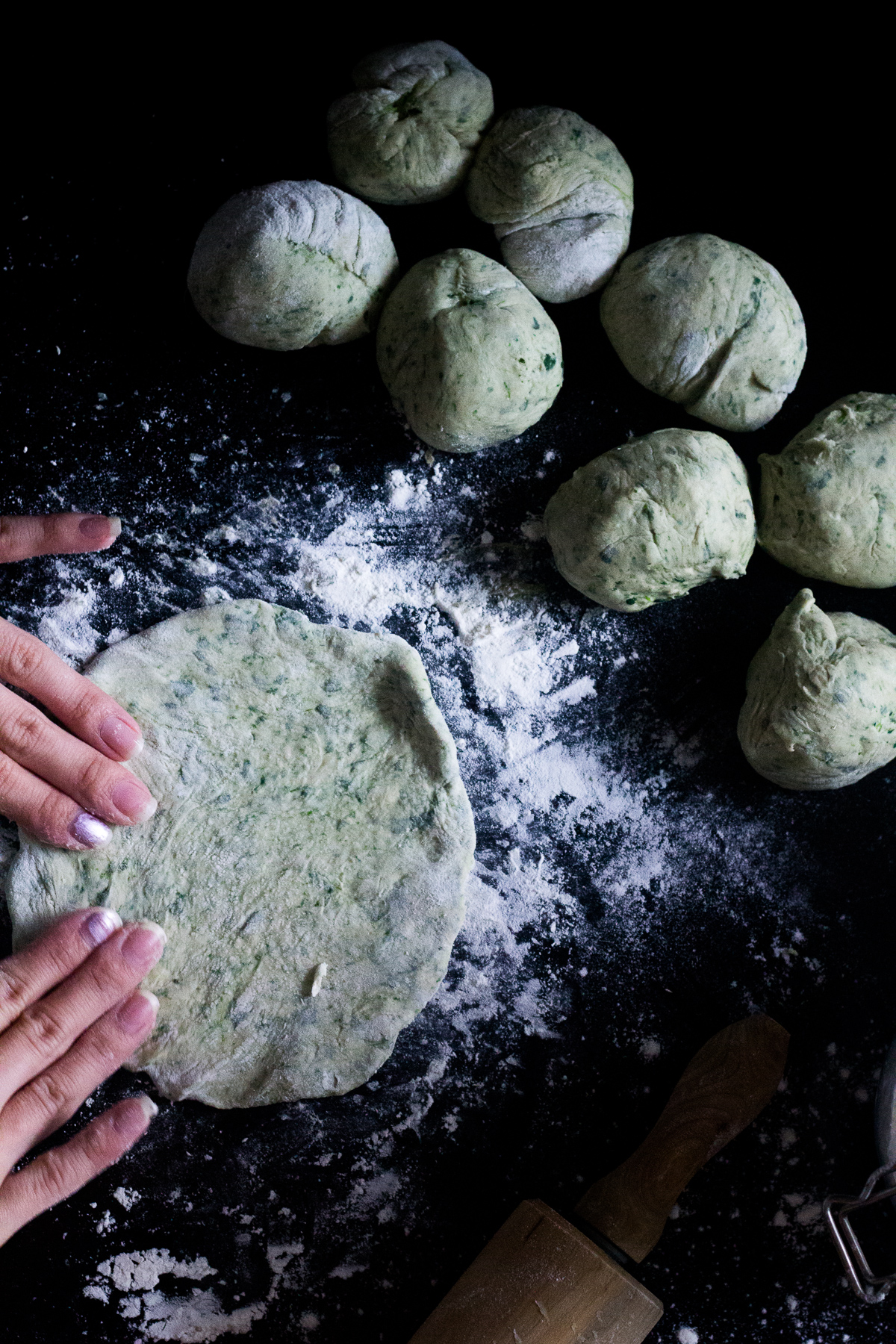 It officially springs now here in Singapore, it has been pretty sunny the last couple of days. Moreover, spring means that we get to enjoy a lot of variety of vegetables. Last weekend we went there and I got a lot of fresh produce including spinach. I love spinach and I am sure you guys already know that. In fact, I was just thinking that I have shared quite a variety of spinach recipes from spinach based curries to dips to Mexican recipes and much more! Yeah, I clearly love my greens.
So with the spinach, this time I made spinach tortilla. The tortilla is very similar to Indian roti. We make roti with whole wheat flour only whereas tortilla is usually made with all purpose flour but of course can be whole wheat or corn too.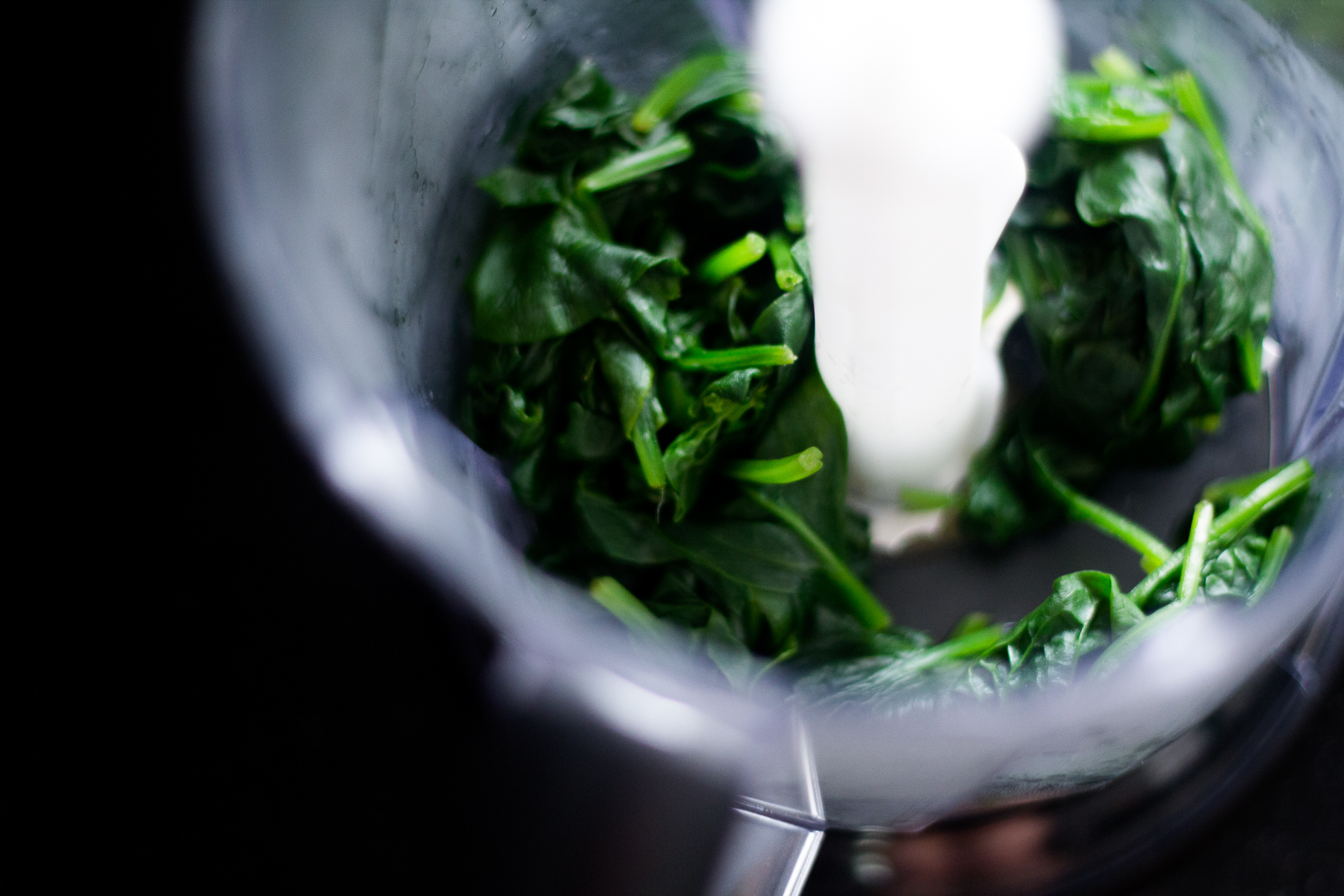 Making tortilla at home is really simple if you keep practicing it. I mean it was very easy for me because even though I don't make tortilla every day I do make my roti and paratha almost frequently and they are basically the same. So if you are used to rolling the dough, this is super easy. Just try to roll the dough as thin as possible, makes it so much easier to roll the tortilla when you use it for burrito or wraps.
You could easily make your favorite wraps, quesadillas if your tortillas are ready by your side. I always follow this quick recipe hack. I keep tortillas ready well in advance so that whenever my kid wishes for a tasty breakfast, I can surprise him. Just like me, in order to make this recipe healthier, you could add spinach to your tortilla.
You need to simply add the puree of spinach to the usual ingredients of tortilla nothing else. The entire recipe remains the same.
A little small tips for you to make every tortilla the small size. Roll the dough to make an approximate circle. Then use a lid and push it hard on the dough circle to make a circular indentation. Take out the excess dough from the sides and voila! Your round same sized tortilla is ready.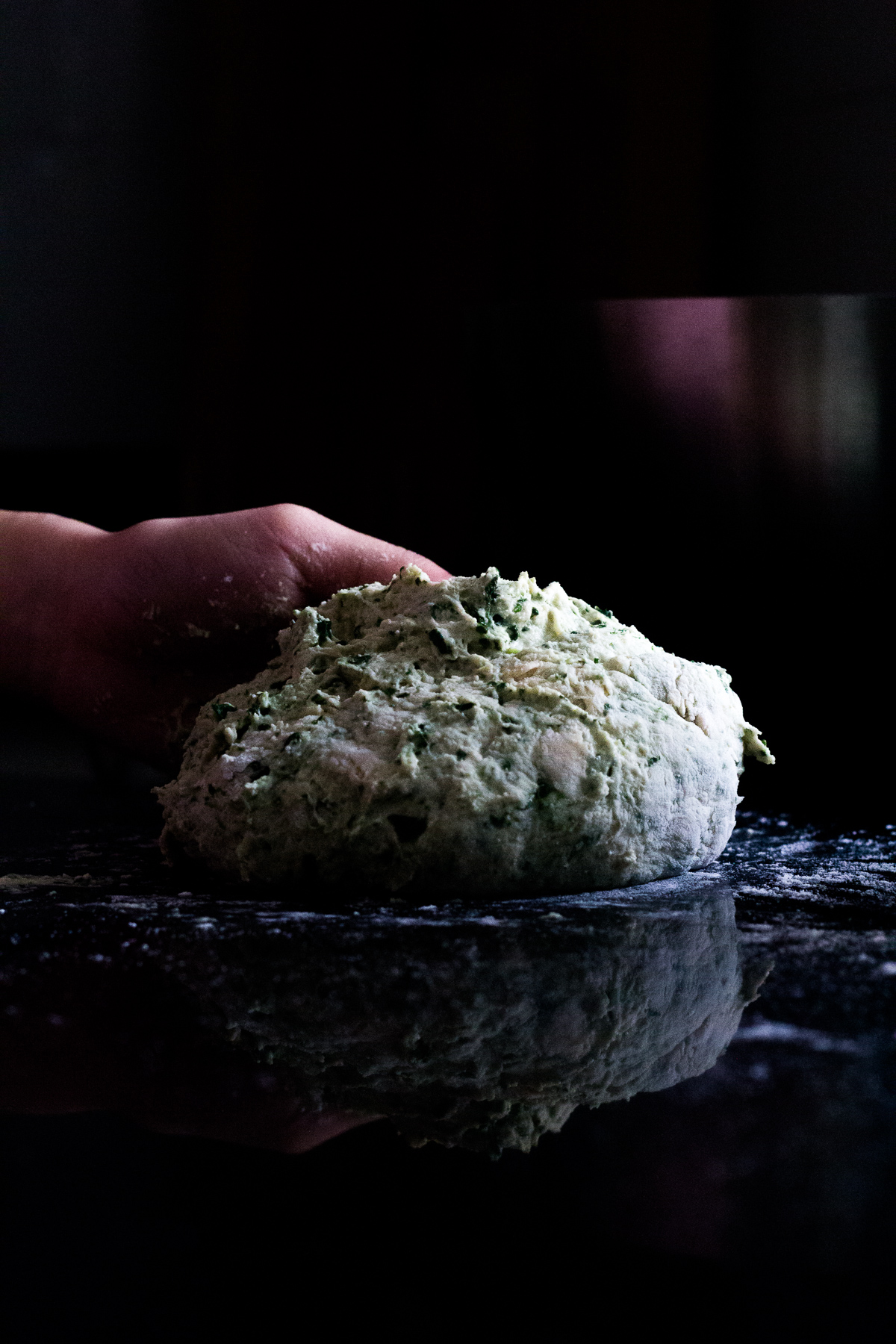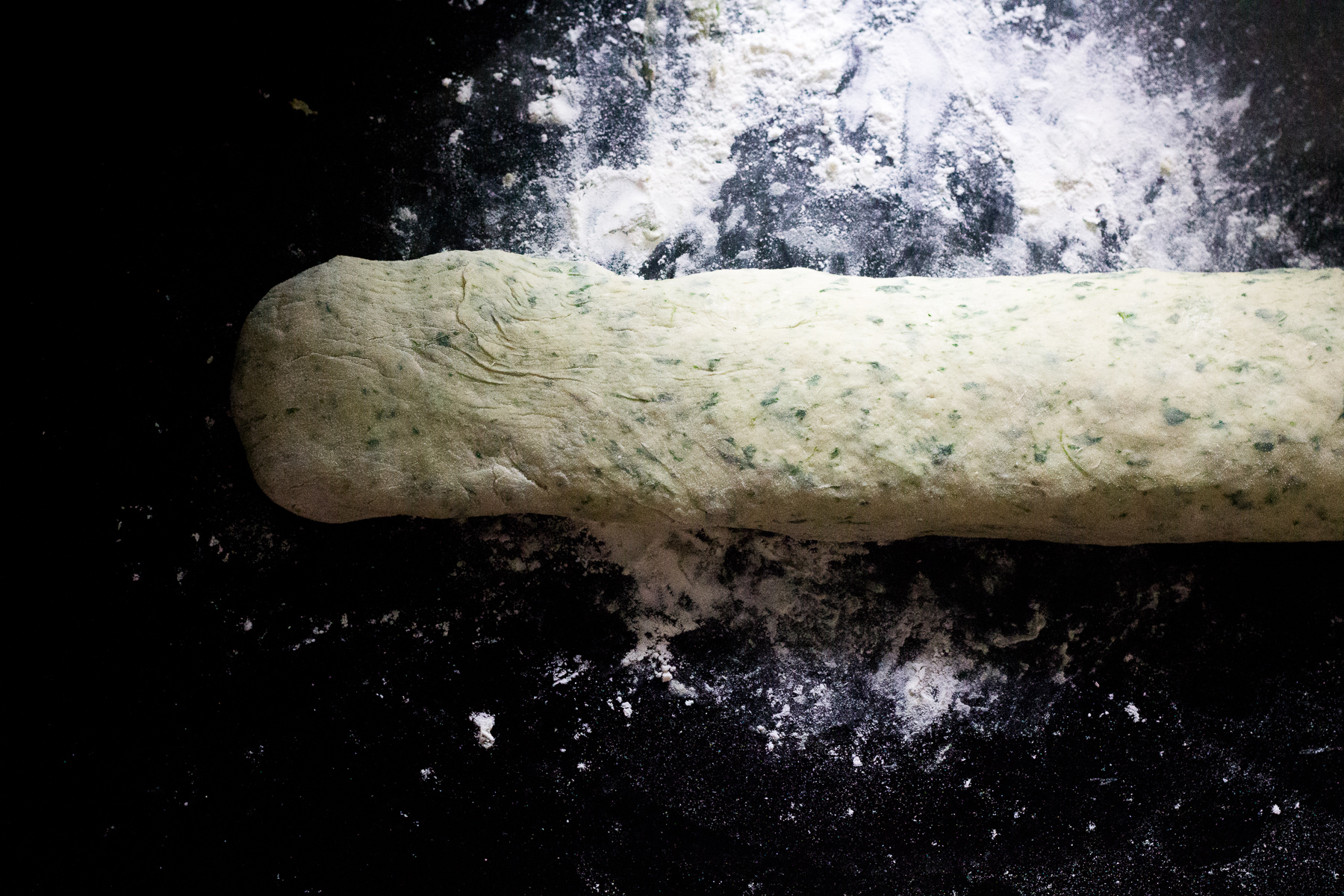 Ingredients |
1.5

 

cups

 

all-purpose flour

1/2

 

teaspoon

 

salt

3/4

 

teaspoon

 

baking powder

1/4

 

teaspoon

 

cumin powder

, optional

pinch

 

of cayenne pepper

, optional

3.5

 

oz

 

spinach

3

 

tablespoons

 

vegetable oil

, and more to brush the tortilla

water

, as needed for the dough
Method |
Bring water to boil in a pan. Once the water starts simmering, add fresh spinach leaves. Cook for 2 minutes till the spinach just starts to wilt. Remove pan from heat, drain the spinach and wash under cold water. Puree to a fine paste using your food processor. I added 2-3 tablespoons of water while pureeing the spinach. Set aside.
In a large bowl, add flour, salt, baking powder and cumin and cayenne pepper (if using). Now add oil to the flour mix and rub it into the flour using your fingers. Add the pureed spinach to the flour and mix.
Add water little by little to knead to a soft and smooth dough. If the dough feels too sticky, apply some oil on your hands, you may also add more oil to the dough. If the dough feels too dry, add more water. Basically, by the end of it, you should have a smooth and soft dough. Cover the dough and let it rest for 15-20 minutes.
Once the dough has rested, divide it into 6 equal parts. Meanwhile, put a pan on medium-high heat. Using a rolling pin, roll each ball into a circle of 8-10 inches. Try to roll as thin as possible. Use dry flour while rolling it if the dough is sticking to your rolling pin. Transfer the rolled spinach tortilla onto the heated pan. Cook for 2 minutes on each side or till you see these brown spots. Remove from pan and brush the tortilla with oil. Repeat with the remaining dough balls.
Share with us do you like it. Take a photo of your version, send us an email, tag us on Instagram, tweet us, anything. We love to see you trying out our recipe!
xoxo, Joe