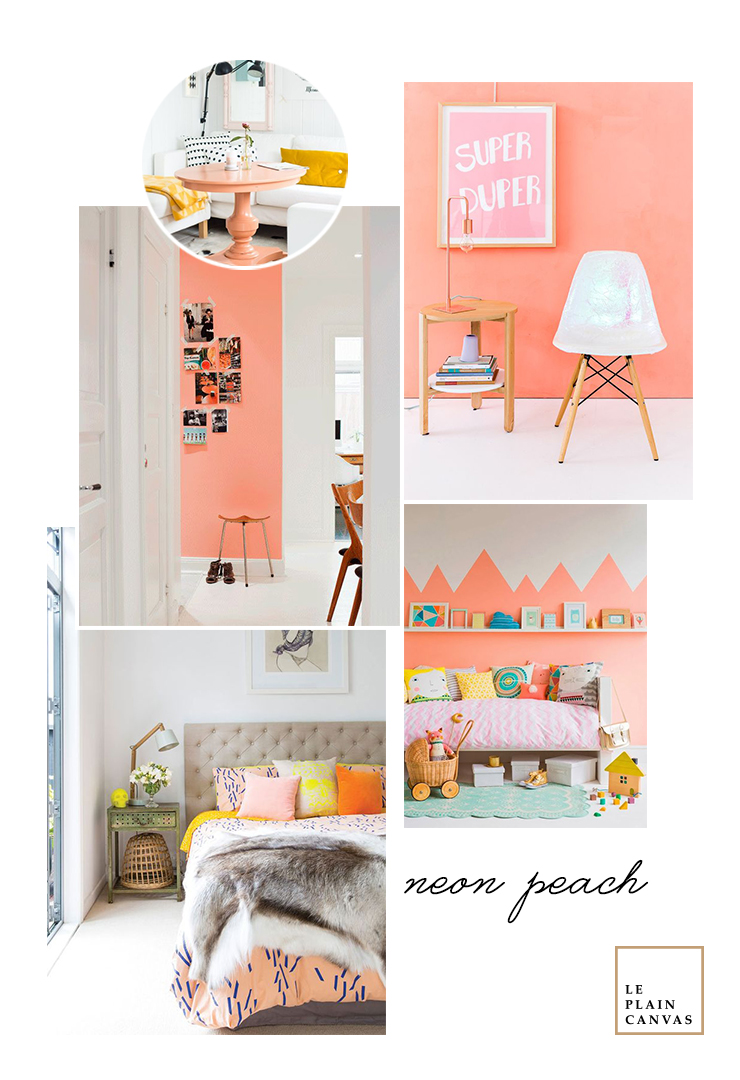 Since Summer is all about colors, where brought us all the lively vibes – what is your favorite summer shades of all? Greenery, Mediterranean or Modern Electric while neon has been a favorable one for the humid season. It fit the characteristic of the Summer, at night it's wild and sexy and in the day it could be fun and sweet.
Many of us have lean toward the basic colors; yellow, orange, pink, green and blue but we have neglected some lovely combination out there! One that I have loved pretty much – Neon Peach. It's sweet like a 5 years old girl, it subtle to be used in any corner of a room. It could be as huge as a wall to the cozy fabrics on the bed. It wasn't as striking as the Neon Pink or Orange and gives a subtle touch, it's could be the best colors for young girls room or wall for a creative like you.
Add in texture and different color to create a different kind of mood. Adding wood material will create a modern natural look for your room. Or you can add in some fur to glam up your bed. The pattern also plays a very important role for neon peach, as it brings the fun in neon peach.
xoxo, Angela
Credit | All shots used on the mood board via our Pinterest boards.