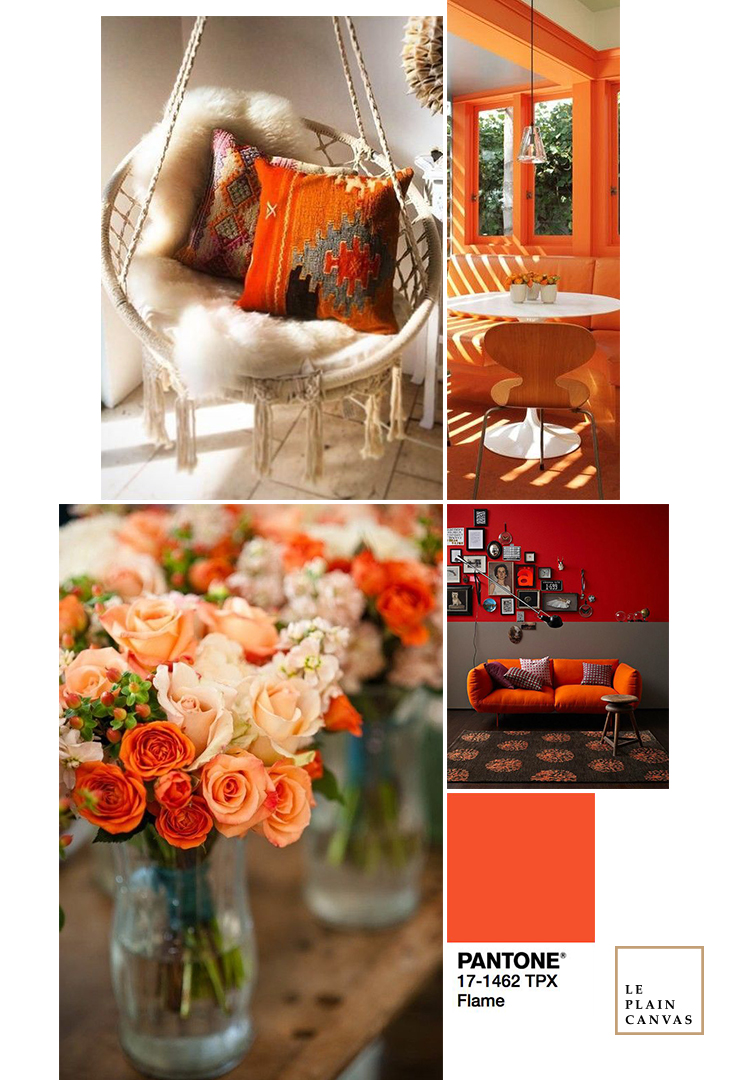 Pantone, Flame "a gregarious and fun-loving" orange color. So we came up with some playful ideas to help you celebrate your quirky side using this great color. Something about this vibrant hue gave us a retro European vibe. Thus we pulled together an inspiration board that develops this living room theme.
With a color as vibrant as Flame, a little will go a long way. You can consider small pops of this color as accents against a more neutral background. For example, having the seat in creamy white with an orange cushion. Or even a bright orange sofa for your monotone living room, it surely brings life to your home.
And speaking of décor, there are tons of amazing flowers that can add fiery bursts of orange around your event, like Parrot Tulips, Ranunculus, and Dahlias, to name a few.
If you are an audacious person, try to paint your walls into the color flame. It surely brings out your personality when you are having a house party!
xoxo, Joe
Credit | All shots used on the mood board via our Pinterest boards.